Starward Fortis is Higher-Strength for Higher Reward
Aussie whisky lords Starward have come a long way in the past few years and the brand's core range is a big reason why. A stellar lineup of delicious and complex whiskies has had fans across the globe champing at the bit for a new release, and it appears their prayers have been answered. Starward has just announced Fortis, the fourth addition to the core range and by far its highest-strength.
You'll also like:
Starward's Rare Ginger Beer Cask Single Malt Whisky
Mathew McConaughey is Challenging Aussies to Discover an Off-Grid Gig
12 Best Drinks Releases of 2022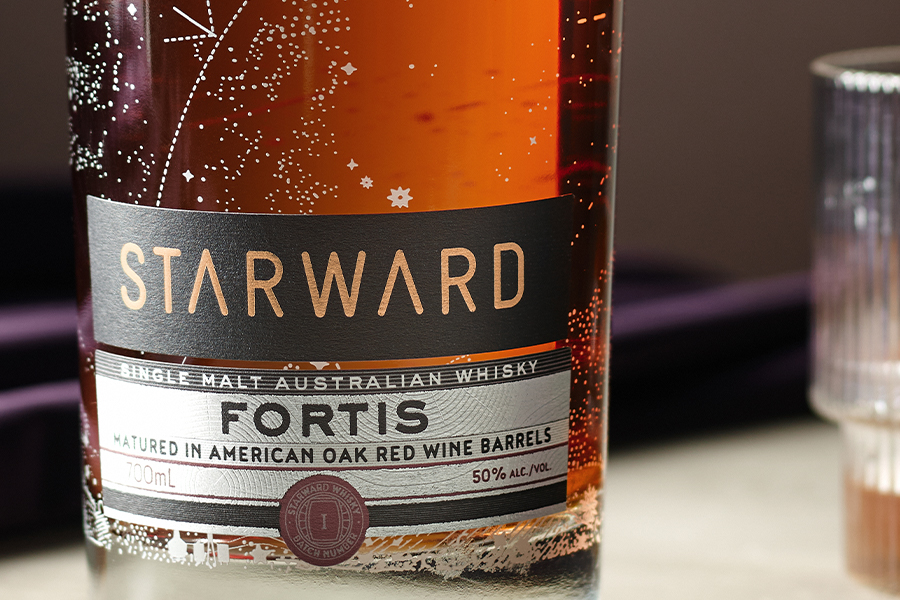 At 50%ABV, Fortis packs a punch to complement its rich intensity. Even with the higher alcohol content, you can still sense that signature expression that only comes with red wine barrel maturation. According to Starward, Fortis is a brave and bold single malt Australian whisky that champions the label's style and celebrates Australian ingredients.
Fortis is the culmination of years of experience and experimentation both in whisky and wine," Starward founder David Vitale said. "We are the global whisky experts in wine barrel maturation. Having access to amazing barrels on our doorstep and leaning on the talents of the winemakers on our team means we can really celebrate what it means to be an Australian whisky."
Matured in 100 per cent American Oak wine barrels, predominantly from Aussie premium red-wine region of the Barossa Valley, Fortis is a vastly different release for Starward. Bolstered by the residual flavours of freshly emptied red wine barrels and American oak char, this whisky cops a rich mouthfeel, with enhanced vanillin and toasted oak characteristics.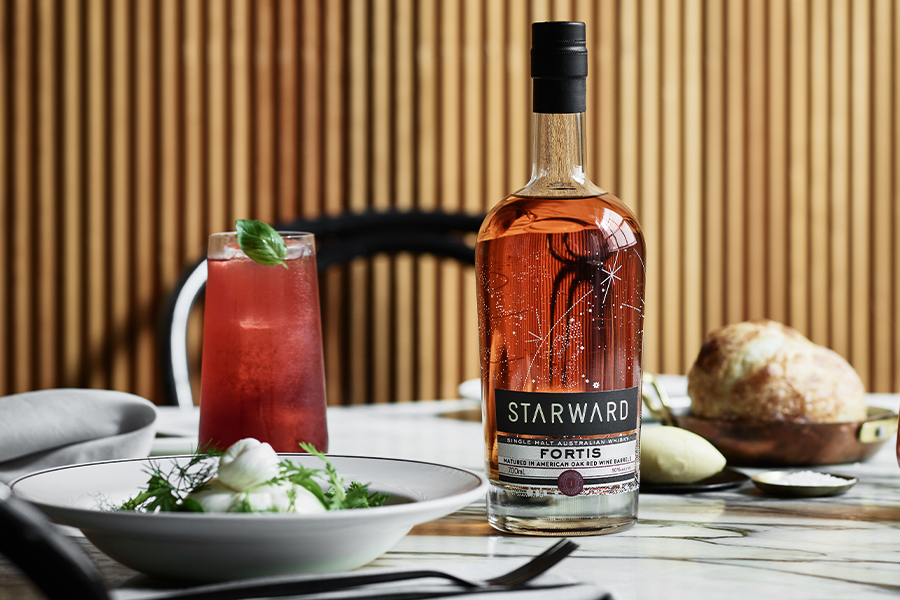 "This full bodied, full flavoured whisky – while quite different to our other releases – still shows all the hallmarks of our core range," Vitale said. "Like our other whiskies, it delivers on the promise of a distinctly Australian Whisky, one we offer the world with pride. I can't wait to share each batch's nuances and variations that bring to life our innovative spirit and the depth of barrels we source from Aussie winemakers."
---
Featured Video from Man of Many
---
Fortis Batch 1 is a limited release, available in a 700ml bottle for around AUD$129 and will be released exclusively through the Starward website.
You'll also like:
Starward's Rare Ginger Beer Cask Single Malt Whisky
13 Strongest Beers in the World For Serious Brew-Snobs
14 Best Rooftop Bars in Perth
General FAQ
Where is Starward whiskey from?
Starward is an Austrlian whisky made in Melbourne.
Who owns Starward whiskey?
David Vitale is the founder and owner or Starward Whiskey.
---
Featured Video from Man of Many