The whisky masters at the Melbourne-based Starward Distillery couldn't make a bad drop if they tried, but there's something particularly special about their limited edition single malt Starward Ginger Beer Cask Whisky. It's one of those bottles that never gets the chance to enjoy a nice quiet moment on the shelf before being snatched up. That's because in-the-know whisky enthusiasts are painfully aware that if they miss out on it now, they'll have to wait a full 12 months before they get another chance to wrap their hands and tonsils around it. And even then, it won't be exactly the same.
The reason being that Starward's Ginger Beer Cask Whisky is part of the Starward Projects program, which encourages the brand's distillers to flirt with ideas they otherwise might not have had the freedom to explore, creating unique, flavour-forward expressions through experimentation. A shining star amongst these offerings, Starward's Ginger Beer Cask Whisky has become a cult classic that's awaited with simmering anticipation every year.
The 2022 release, Ginger Beer Cask #7, has been no exception and with the distillers yet again throwing a curveball at us via their revised recipe – something they do every year – demand has been typically high.
Mix It Up
Put simply, Ginger Beer Cask #7 sees Starward continuing to push the boundaries of what a whisky can be, resulting in a highly versatile beverage that's just as much at home when mixed into your favourite cocktail as it is being sipped neat.
Packed with flavour, you'll certainly want to taste it in as wide a range of contexts as possible so you can explore the many elements it has to offer, some of which might catch you off guard.
Such as? Well, while it would be perfectly reasonable to go in expecting to encounter a generous dose of ginger throughout, you might find yourself surprised by the presence of orange and dark chocolate coming through on the nose, followed by vanilla and fresh pineapple on the palate, and citrus and sweet apera – Australian for sherry – through the warm finish.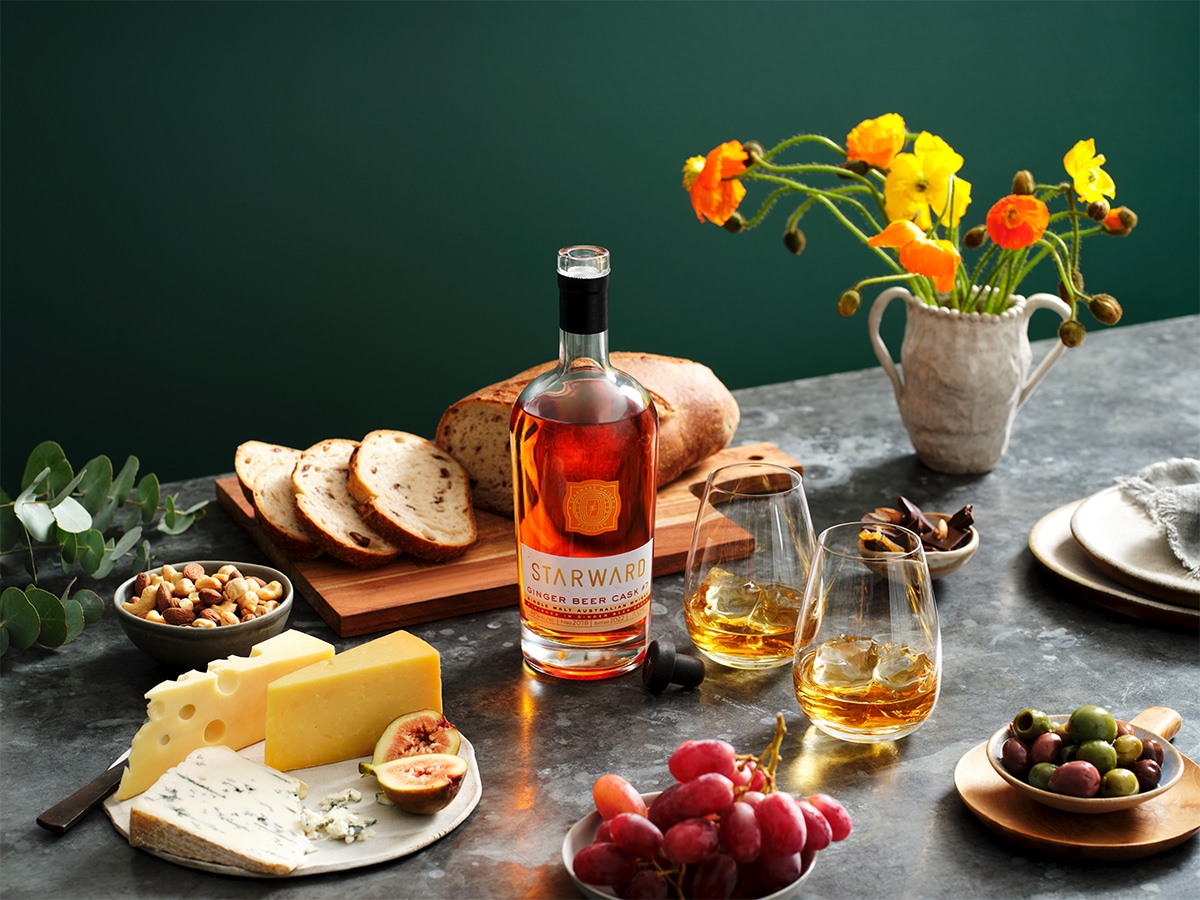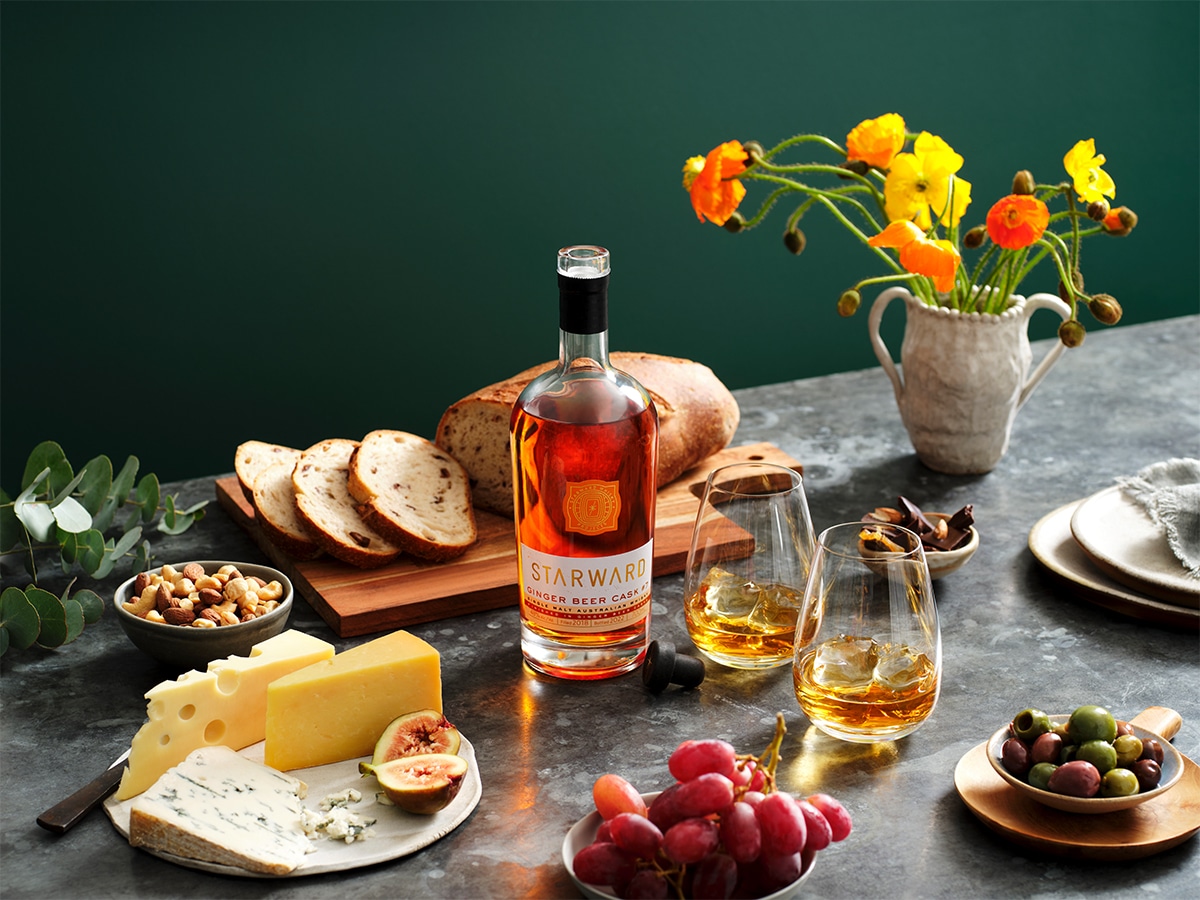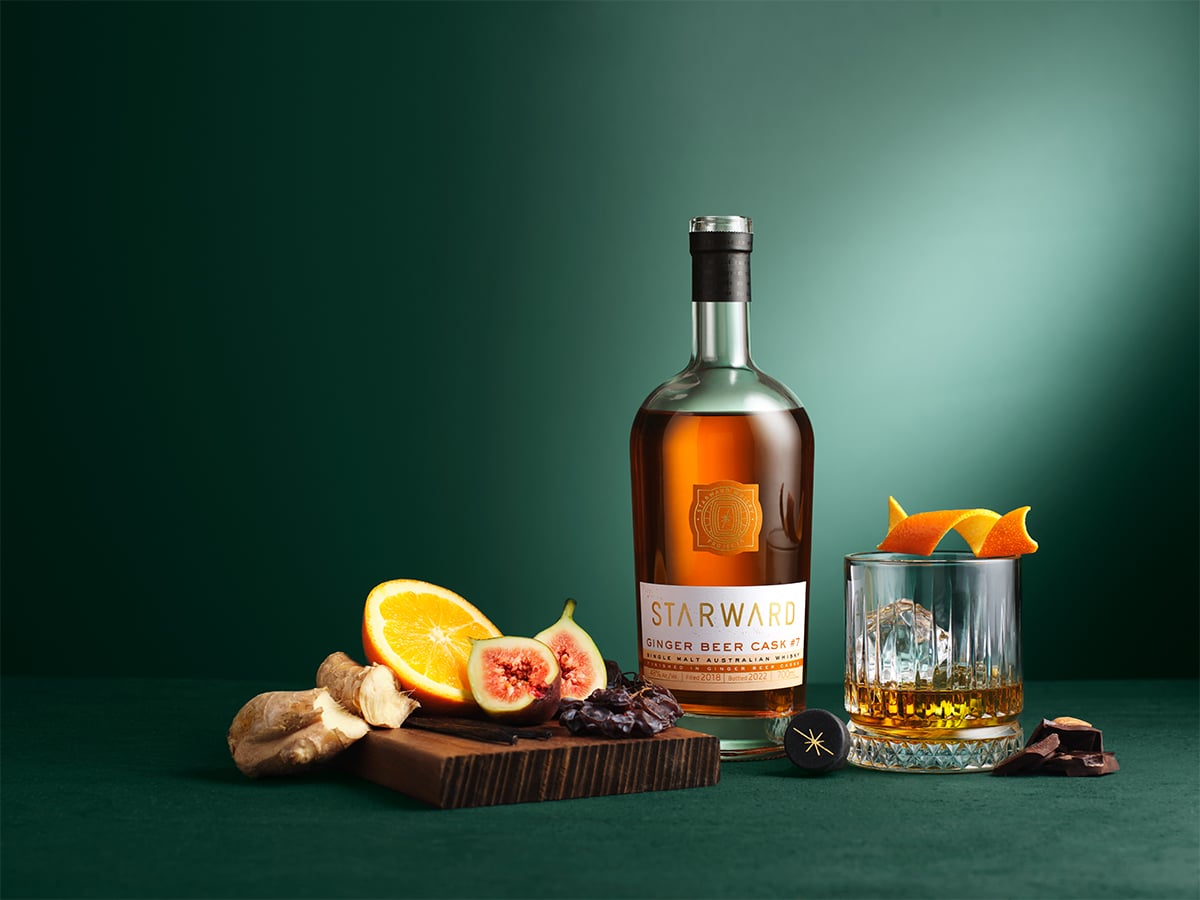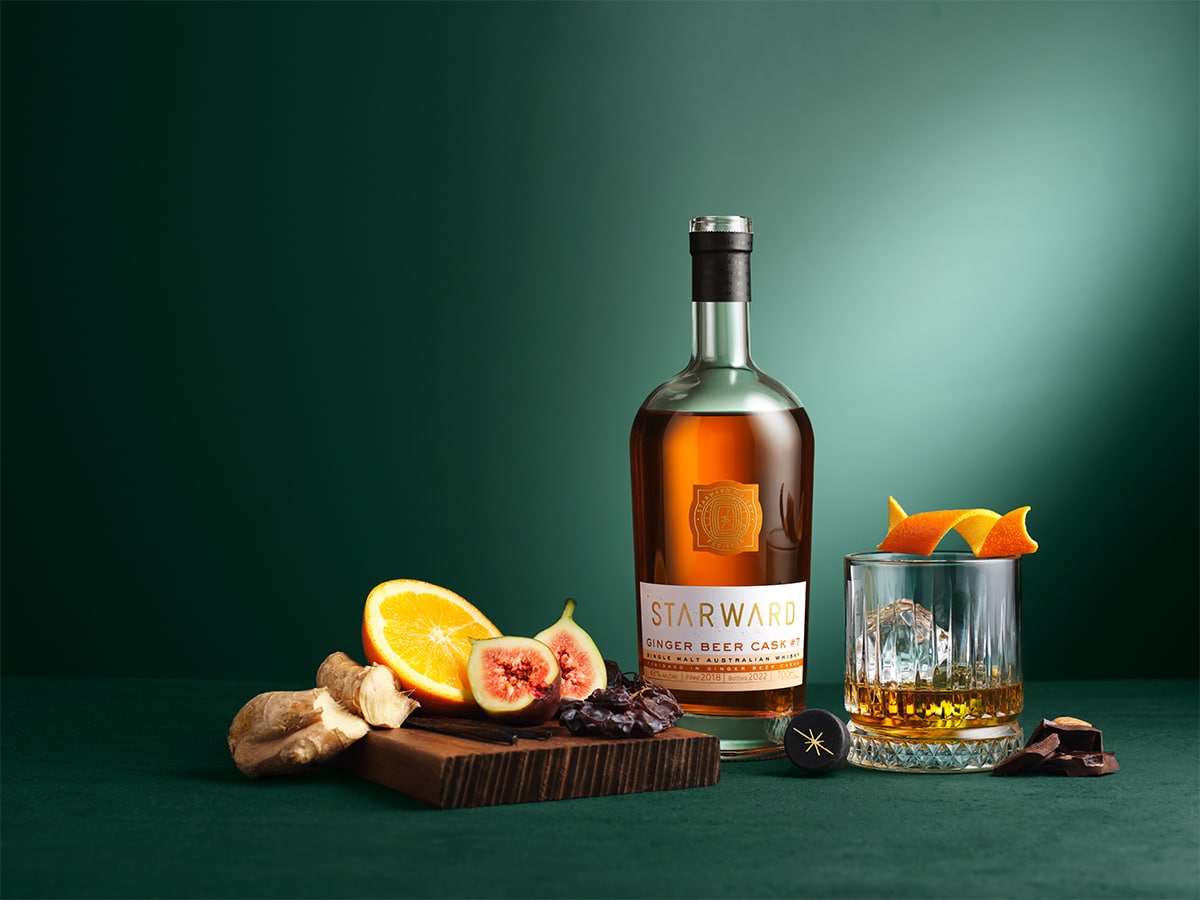 Keeping it Fresh
So how was this miraculous combination of fresh flavours achieved? This time around, Starward's distillers took red wine and apera cask whiskies and blended them together before finishing them in American oak barrels that had previously contained the brand's spicy, house-made ginger beer. In those barrels, the whisky remained for 12 months – 6 months longer than its predecessor, Ginger Beer Cask #6 – infusing it with even more of the zingy, zesty juice flavours you now get to enjoy.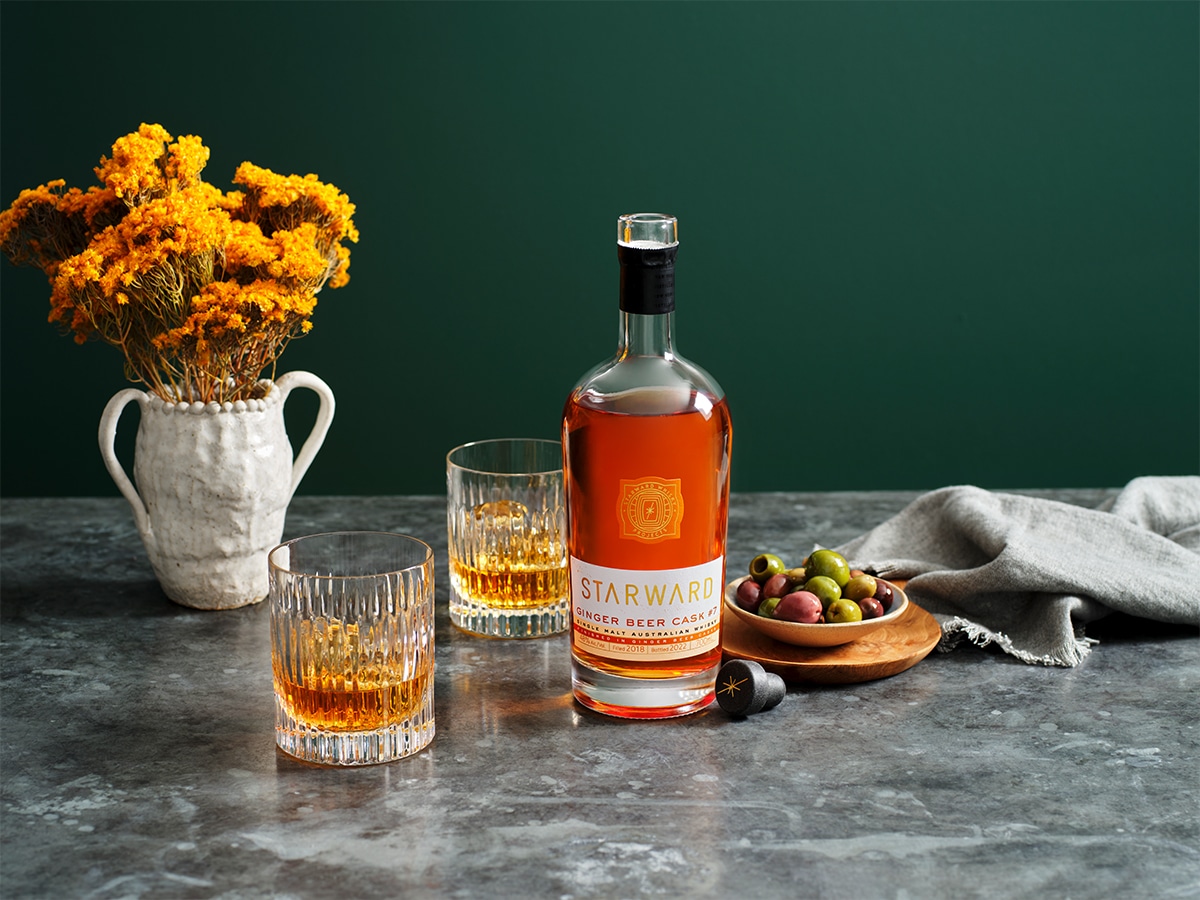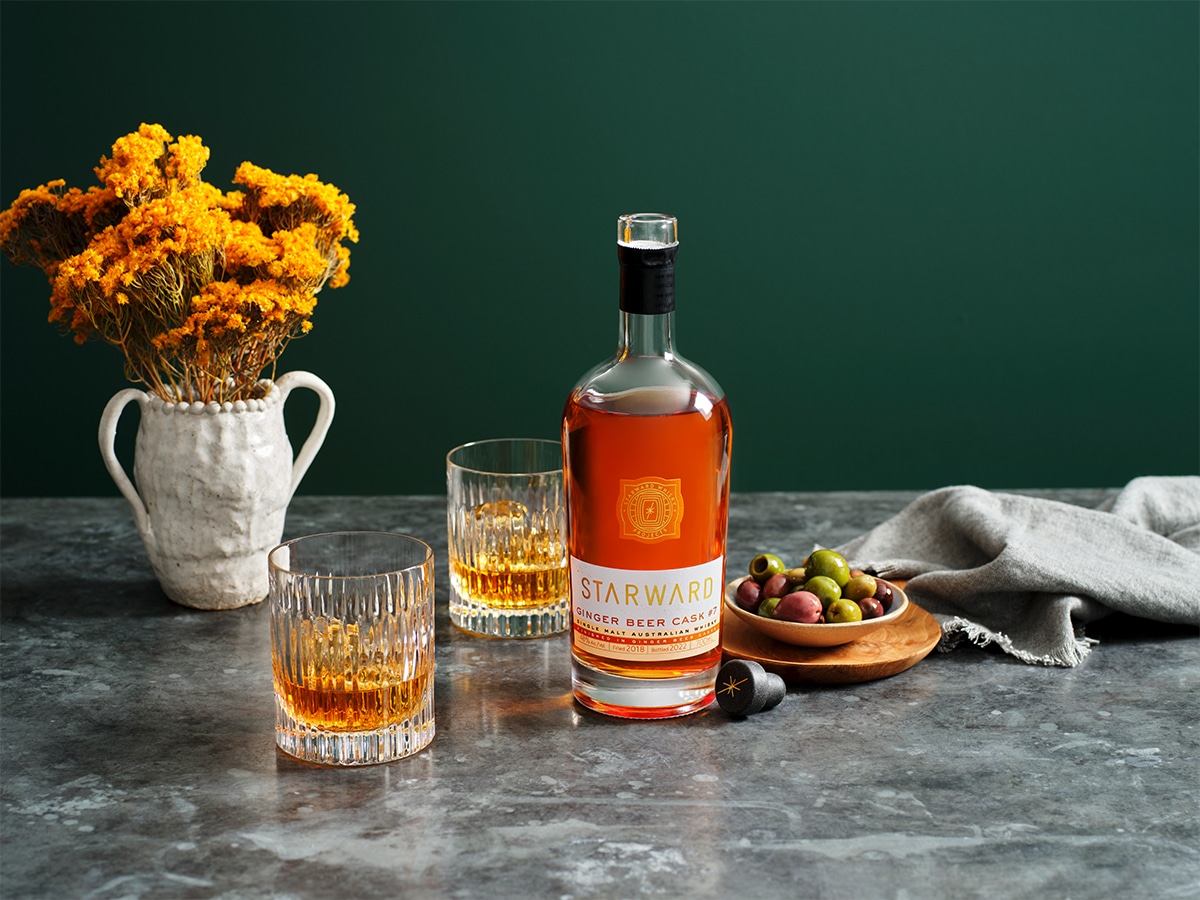 Considering that it's a limited edition and prone to flying off the shelves, those of us looking to get our hands on a bottle are in luck as we may find it a little easier to secure one this year than we did with previous releases.
That's because, thankfully, Starward has this time opted not to make Ginger Beer Cask #7 available via ballot, meaning you can simply purchase a 700ml bottle for AUD$149 via either the Starward website linked below or through leading retailers.