Melbourne-based Starward Whisky already thinks outside the box with its flagship single malts, crafting them with local ingredients and matured in wine barrels. But that doesn't mean the distillery isn't open to some additional experimentation. Enter Starward Projects, an annual program that takes their versatile spirit into avant-garde terrain by way of unique recipes and finishes. This year's release goes by the name of Ginger Beer Cask #7 and it pushes all kinds of glorious boundaries, making for an instant cult classic. It's available right now and will likely sell out fast so don't hesitate to snag a bottle without reading any further!
The latest chapter in a celebrated saga, Ginger Beer Cask #7 picks up where last year's release – the award-winning Ginger Beer Cask #6 – left off. However, don't take that to mean Starward simply re-bottled their previous juice and called it a day. Creativity lies at the heart of the Projects program and it would go against that very philosophy to run over the same ground twice. Switching up the recipe, they took their red wine and Apera cask whiskies and blended them together before finishing them in American Oak barrels that once held the brand's own spicy, house-made Ginger Beer.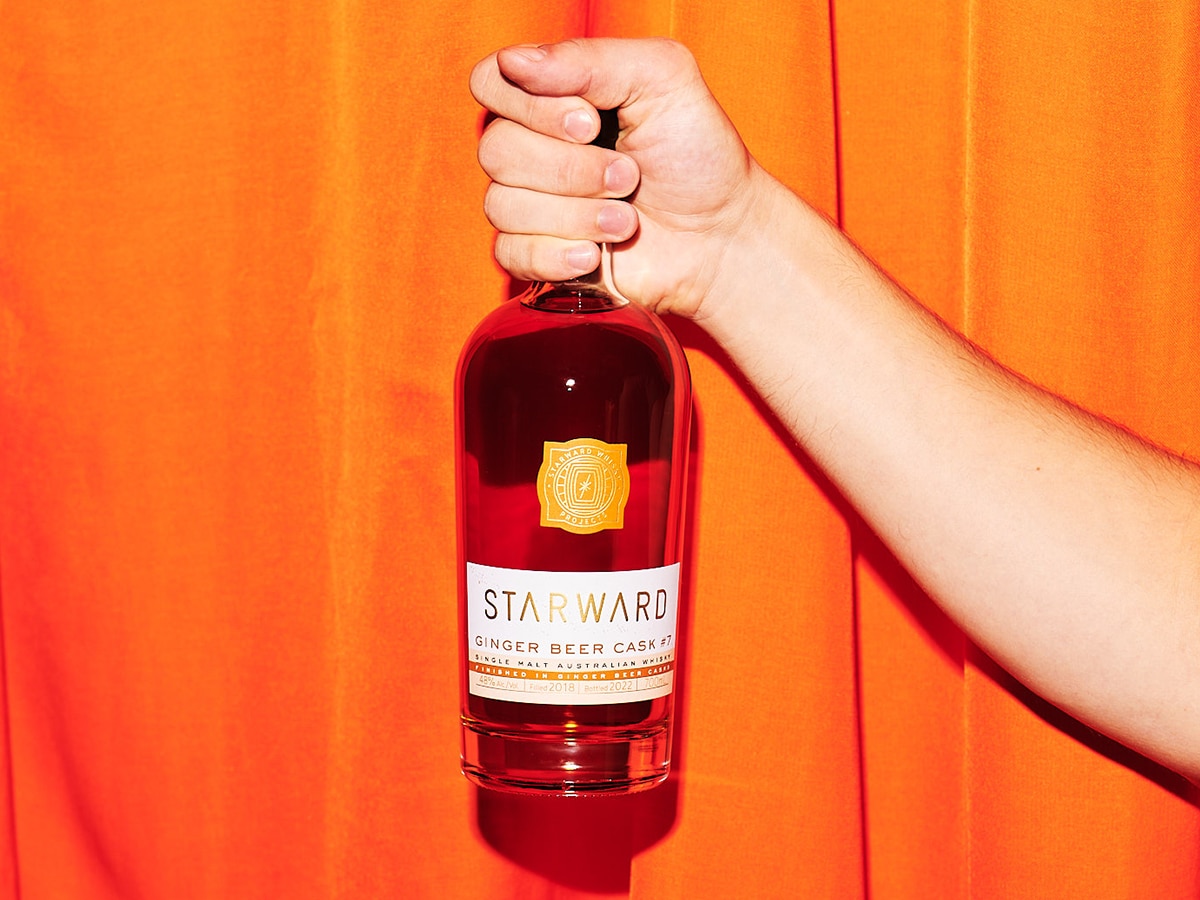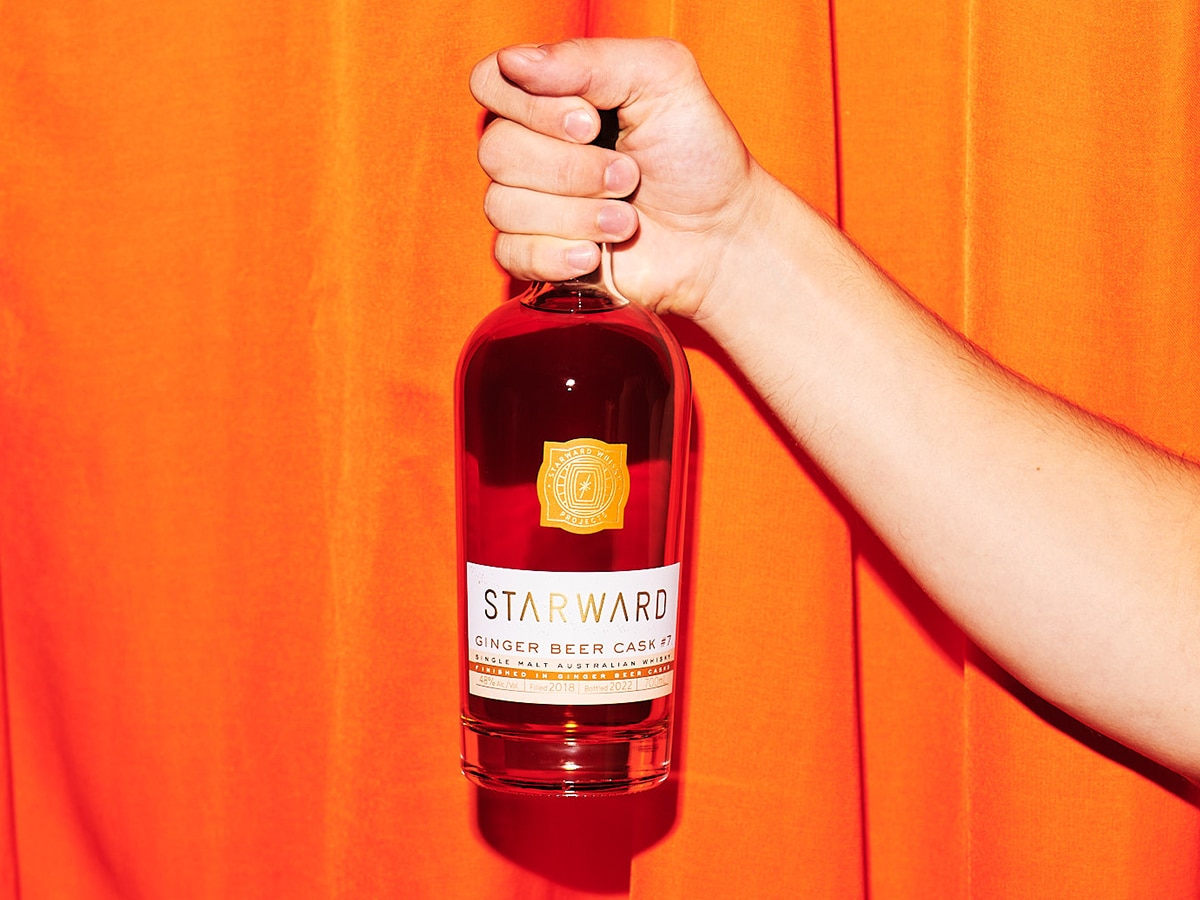 Whereas last year's single malt spent six months inside the Ginger Beer casks, this latest iteration was finished for a total of 12 months. That gave it all the more time to soak in those zingy and zesty juices, which naturally informed the resulting flavour profile. Effortlessly versatile by design, Ginger Beer Cask #7 is as rewarding when sipped neat as it is when mixed into a classic cocktail. It arrives just in time for World Whisky Day and reimagines the spirit's potential once again.
But what does this stuff actually taste like? Someone out there might be asking. A marriage between multiple temperaments, it opens on a vibrant nose of ginger, orange, and dark chocolate. The palate is similarly punchy and packed full of flavour, balancing spicy ginger, fig, sweet raisin, and oaky vanilla with the signature tropical essence of the distillery's classic single malts. It all flows out on a big and warm finish of candied ginger, citrus, and sweet Apera. Equal parts zesty, spicy, and sweet, Ginger Beer Cask #7 Single Malt Whisky must be tasted to be believed.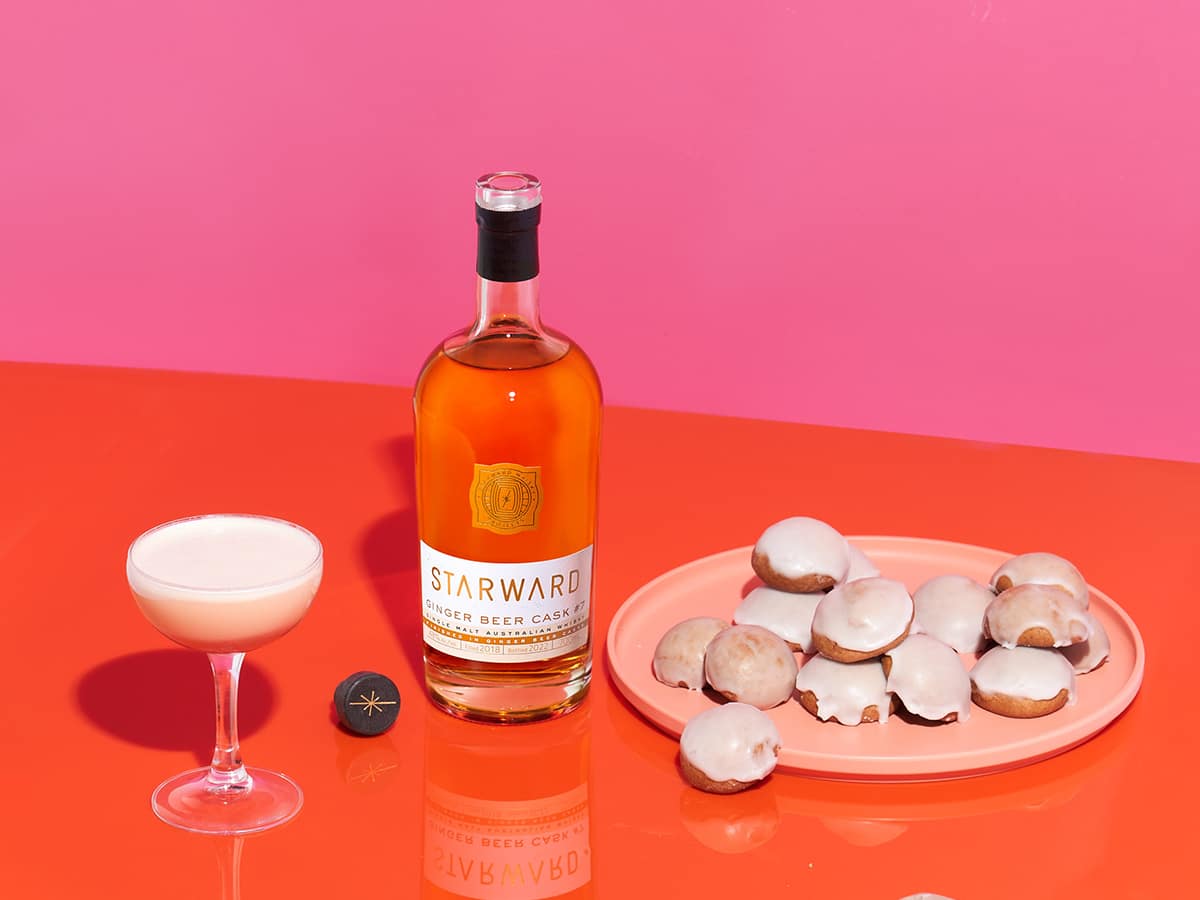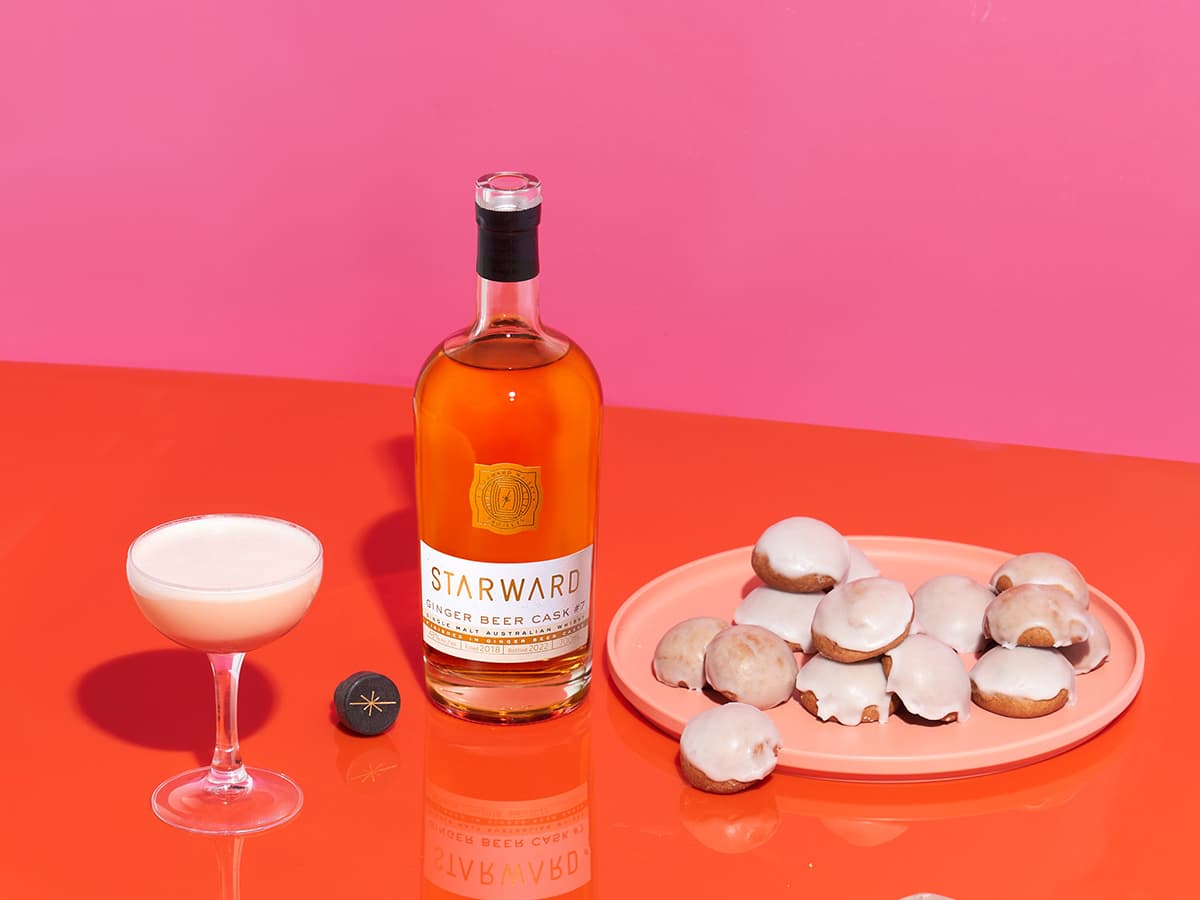 Commenting on the latest release, Starward Founder Dave Vitale said, "Ginger Beer is known for its versatility, vibrancy, and fun. The reason so, is because it came to be from a distillery playing around and experimenting with amazing ingredients. Back in 2014, our distillers put their brewer hats on and had a go at brewing a ginger beer. What expression comes forward each release is purely dependent on what they've played with this year. Even when we have a Double Gold medal for a release, like Ginger Beer Cask #6 from the 2022 San Francisco World Spirit Competition, they still try to find a new way to elevate, play or have fun with flavour."
What began in 2014 with the first Ginger Beer Cask whisky forges ahead with the newest Projects release. This time around, Starward cultivated big notes of ginger, citrus peel, vanilla, spice, and tropical fruit. Previous iterations sold out quickly—becoming instant cult classics in the process—and the new one is likely to be no exception. It spent 12 long months soaking up the flavours of Starward Ginger Beer and has all the more nuance and zest to show for it. We can't wait to score a bottle for ourselves.
Ginger Beer Cask #7 Single Malt Whisky will be offered in a 700ml bottle from the 20th of May for $149.00 via the distiller's website linked below and leading national retailers. Yum.