Feel-Good Friday: January 8 – Resolutions, Regrets and a Random Milk Generator?
We're back boys. After a Christmas break that we'll certainly remember (for the wrong reasons), we've got some quickies to have you feeling all fuzzy. Whether this was your first week back, or you took a bit of an 'extended break' this silly season, we wish you all the best as you crawl back into the office. What better way to end (or start) your working week with a good ol' fashion Feel Good Friday? Back like we never left, amirite?
You'll also like:
Feel-Good Friday: December 18 – Souvlakis, Streetwear and Free Food
Feel-Good Friday: December 11 – Supercars, Sports Stars and Five-Star Dive Bars
Feel-Good Friday: December 4 – Sh*t, Storms and Stone Cold Moonshine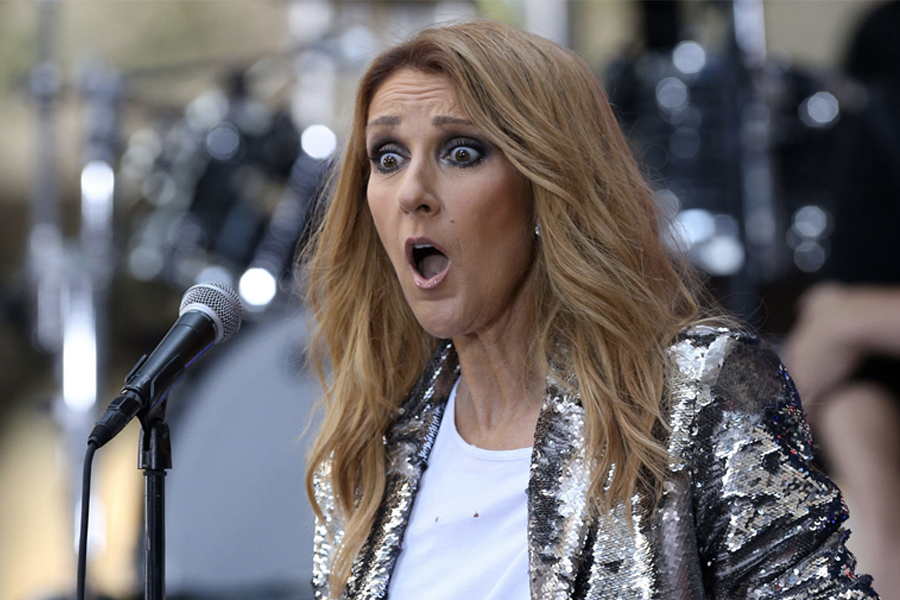 UK Man Gets Drunk, Forgets He Legally Changed His Name to Celine Dion
Look, lockdown has certainly gotten the best of a few of us. We all indulged in a few too many bevvies over the difficult period, but spare a thought for Thomas Dodd. The Brit apparently got so drunk that he forgot he had legally changed his name to match that of 52-year-old Candian songstress Celine Dion. It wasn't until New Year's Eve when he received some forms in the mail that he realised.
"I honestly, hand on heart, don't remember doing it!" he told the New York Post. "I remember watching the (Celine Dion) concert and remember getting rather tipsy. I wasn't aware I had done it until I found that envelope in my post. Initially, I had to sit down as I couldn't believe it — so I then checked my bank which confirmed it all."
The good news is, he's running with it. Dodd has officially confirmed that the papers have been lodged and he's keeping the name. See, not everything that came out of lockdown was bad.
Nestlé's New Initiative to "Check it Before You Chuck it" When Recycling
Although most Aussies agree that recycling is important, in fact 98% of us, many of us still admit to throwing trash or waste away in the wrong bin. Nestlé are here to encourage you to 'check it before you chuck it' and look for the Australian Recycling Label on packaging before throwing it out. Need some handy hints and tips? Pizza boxes can only be recycled if they are free from grease and food. Plastic cutlery can't be recycled.
Aluminium foil CAN be recycled but only if it's scrunched to the size of a golf ball or larger. Don't recycle plastic straws. Reusable shopping bags, lolly or chip packets can only be recycled if you drop them in an in-store REDcycle bin but not in your curbside bin. Thank us and Nestlé later.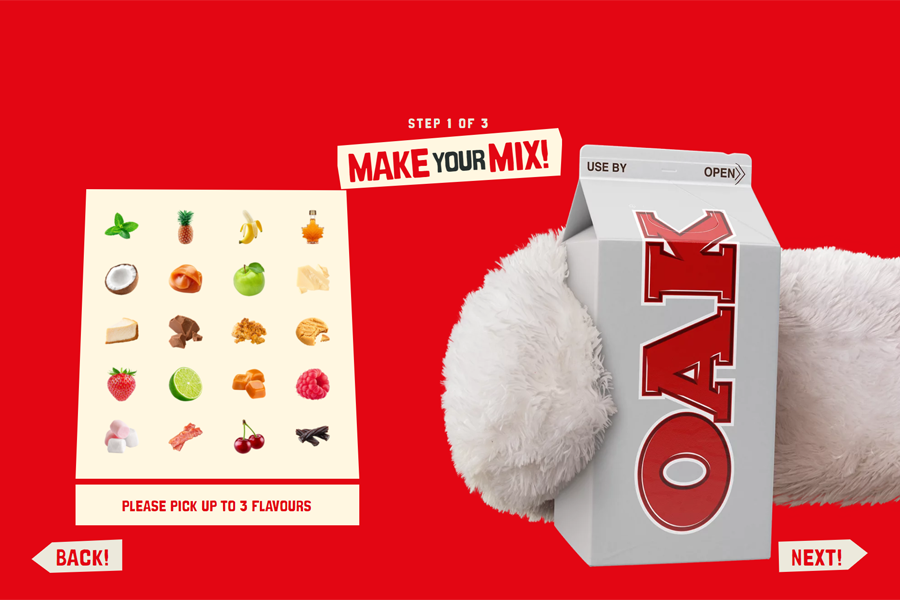 OAK Flavour Generator is Here
Straight off the back of the release of OAK and Allens Lollies collab, the brand is back to make all your flavoured milk dreams come true. The OAK Flavour Generator is here, so you can now make your own flavoured milk mix and bring your flavour combo to life. OAK fans (talking to you tradies) can make their mix online via the OAK Flavour Generator and choose from 20 flavours, including bacon, toffee, lime, raspberry, apple, licorice, marshmallow, maple syrup, caramel and cheesecake.
If you ask us, Toffee, apple and marshmallow sounds delicious, or maybe bacon, cheesecake and maple syrup is more the go? Regardless, get your milk connoisseur hat on because if OAK chooses your custom flavour, they'll make it and sell it in stores nationally. Entries close February 7th, finalists announced February 15th.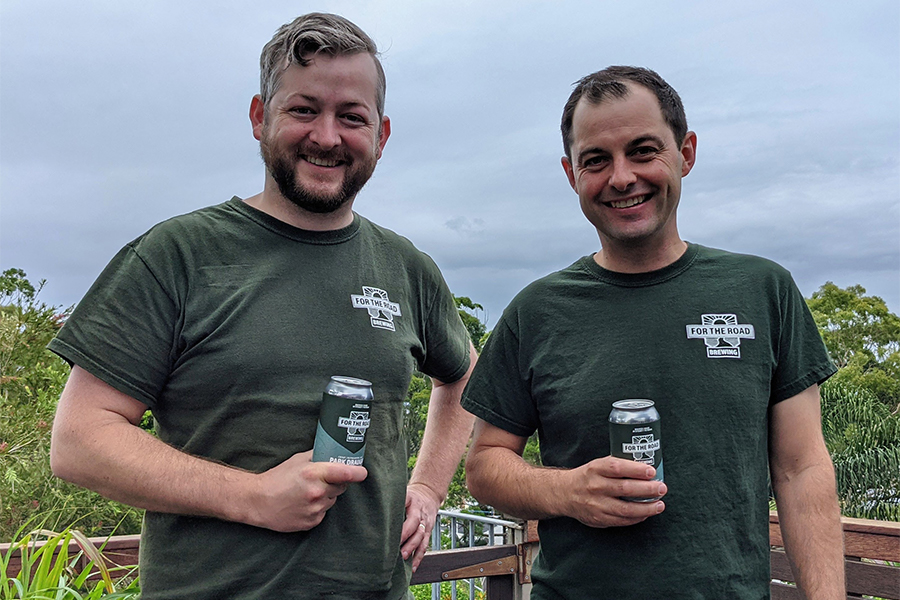 For The Road Brewing – Park Draught
For The Road Brewing is a venture founded by a couple of mates with a keen sense of adventure and a passion for the great outdoors. They're on a mission not just to make great beer, but also make an impact. The brand is donating 20 per cent of their profits to partner organisations of worthy causes and their latest brew, Park Draught, is based on the German Kolsch style. Formulated to be enjoyed outdoors, 20 per cent of the profits from this drop will go towards the Foundation for National Parks & Wildlife.
New Year's #RecyclingResolution, Let's Make 2021 a Sustainable Year
Nespresso and Planet Ark are teaming up to put recycling at the forefront of Aussie's New Year resolutions. They're encouraging all Australians to keep recycling a priority by promoting #RecyclingResolution. Together with Planet Ark, Nespresso will be educating customers on how they can make their daily coffee ritual more environmentally responsible by recycling their Nespresso capsules using the company's recycling scheme. We're sure it's crossed all of our minds when throwing away the capsules into the trash "there has to be a better way to recycle this". Well, you're about to find out how with the new campaign.
The #RecyclingResolution campaign will educate Australian households and workplaces on the many ways Nespresso capsules can be recycled. As aluminium is infinitely recyclable, the recovered aluminium from Nespresso's recycling scheme is turned into new products, such as new capsules, pens and even bicycles.
The campaign will also see Nespresso renew its commitment to sustainability for 2021, during which it will be making it easier than ever for customers to recycle their used capsules. This follows Nespresso's commitment to becoming carbon neutral by 2022 and bringing the very first capsules to market made from 80 per cent recycled aluminium.
Aussies are invited to share on social media their pledge to recycle using the hashtag #RecyclingResolution.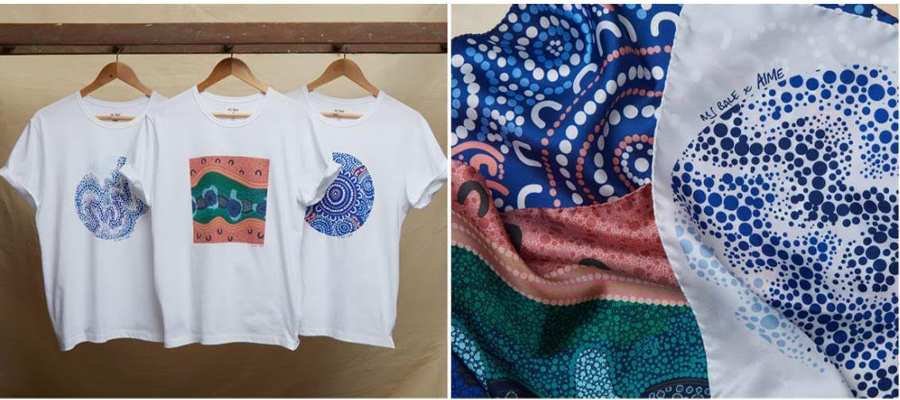 M.J. Bale x AIME Collaboration Supports Indigenous Education
Celebrating the power of imagination, Australian-owned gentlemen's clothing brand M.J. Bale has collaborated with not-for-profit organisation AIME to fast-track the potential of Indigenous kids. Doing so by producing an exclusive range of T-shirts and pocket squares designed by AIME students to support Indigenous education.
The collab brings together the brand's tailoring heritage with AIME's iconic Indigenous-inspired design language. Where the artworks celebrate the artists' relationship to the land. Themes recur in 'Star Dreaming', by 18-year old artist Billy Reynolds. Where he paints the night sky as seen from Uluru, employing techniques from traditional desert dot painting. He evokes humanity's fascination with the world above and contemplates our place beneath it.
The Italian woven-pocket squares and Australian made t-shirts will be sold online at mjbale.com, where 20 per cent of each sale will go directly to AIME and the artists to reinvest into community projects that unlock the potential of Indigenous kids.
You'll also like:
Feel-Good Friday: December 18 – Souvlakis, Streetwear and Free Food
Feel-Good Friday: December 11 – Supercars, Sports Stars and Five-Star Dive Bars
Feel-Good Friday: December 4 – Sh*t, Storms and Stone Cold Moonshine