Feel-Good Friday – July 3: Daba Dee Daba Die
Another Friday arrives and we're edging closer to a Saturday special. Victoria is under COVID threat, sporting teams are changing states and Vanilla Ice has sadly had to put his Fourth of July concert on hold; this week has been tough to grapple with. But before you find yourself all down in the dumps, never fear; we've got you covered. Boosting your spirits for the imminent arrival of the weekend, we collated some stories that will give you a reason to smile.
So, while you're at home pining away for another Vanilla Ice performance, we ask you to stop, collaborate and revisit our Feel-Good Friday stories, July 3 edition
You'll also like:
Feel-Good Friday – June 26: Sandwiches, Single-Use Sex Toys and A$AP Ferg
Feel-Good Friday: June 19 – Farts, Fans and Fresh Kicks for Dogs
Feel-Good Friday: June 12 – Creators, Competitions and Kinky Sex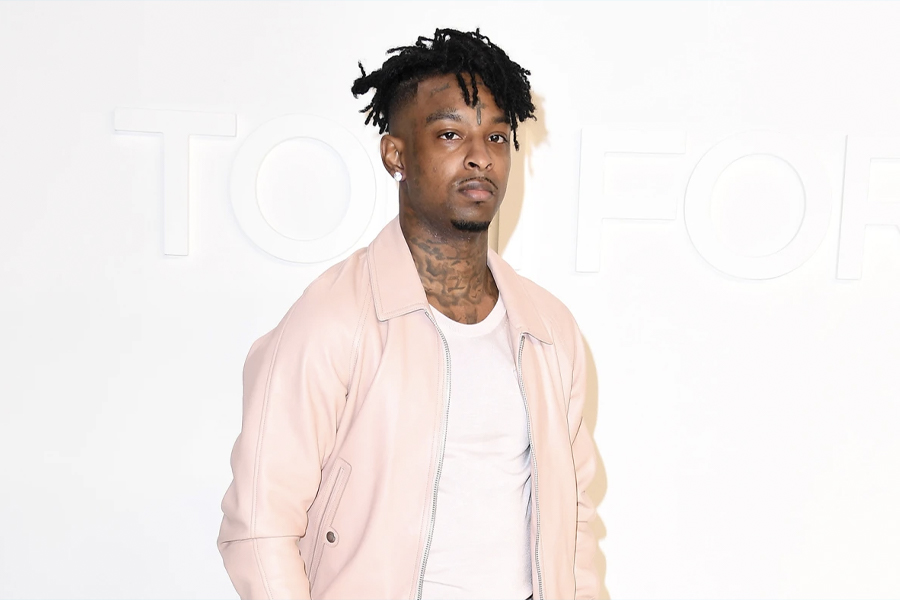 21 Savage Launches Financial Literacy Program
Over the last few years, we've seen a number of rappers and sports stars on seemingly unfathomable contracts fall into bankruptcy and money issues. It's a real concern apparently, enough so that Atlanta-based hip-hop star 21 Savage has launched a financial literacy campaign. Named after his 2017 hit Bank Account, the program aims to provide children with the information needed to make appropriate fiscal decisions and is backed by partners Get Schooled and Juma. With COVID-19 keeping kids at home, 21 Savage has even created an at-home version to keep kids informed.
"I started my Bank Account financial literacy program in 2018 to help the youth with money management," said 21 Savage in a video announcing the at-home version of the program. "Now that times are hard as ever during this pandemic and so many families are affected across the country, I feel it's more important than ever to give our next generation of leaders the tools to succeed in life."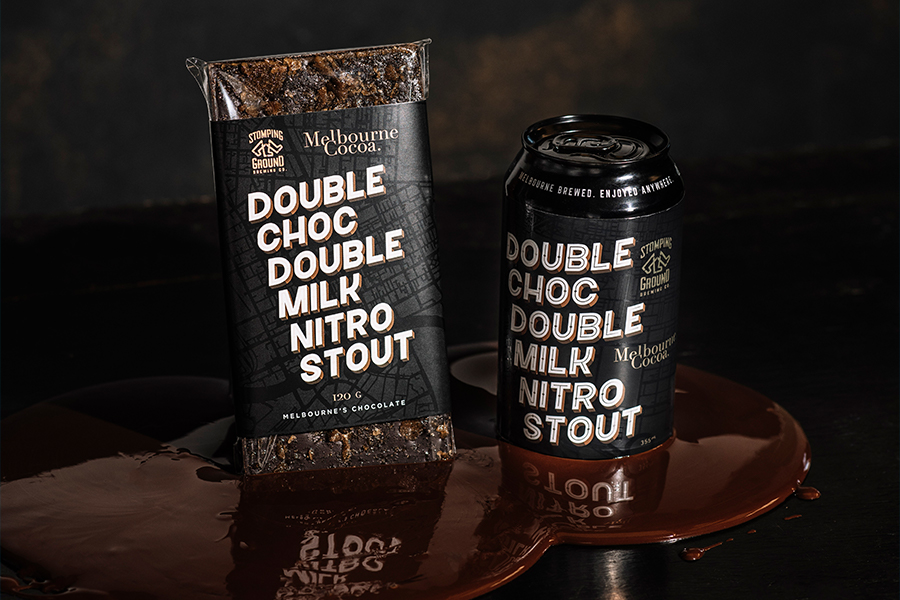 Melbourne Cocoa x Stomping Ground Chocolate-Infused Beer
If you didn't know already, July 7 is World Chocolate Day and Melbourne brewing institution Stomping Ground is celebrating in an unusual way. The beer slingers have partnered with premium confectionery brand Melbourne Cocoa for a double collaboration project. We're talking chocolate-infused beer and beer-infused chocolate.
Created to complement each other, the Double Choc Double Milk Nitro Stout Bar is a smooth, creamy expression of milk chocolate with a combination of 70% milk chocolate, Stomping Ground brewing malts and caramel toffee. To wash it down, you can pair it with Stomping Ground's Double Choc Double Milk Nitro Stout (355ml, 6.3% ABV), an imperial stout with massive amounts of cocoa and lactose. Get in the spirit with a sweet treat this World Choccy Day.
Flume Drops Eiffel 65 Blue Remix
Daba Dee Daba Die my friends. Aussie record producer Flume has just dropped the freshest remix we didn't know we needed, releasing a version of the Eiffel 65 tune Blue. Truth be told, it's an absolute banger and we're predicting a high Hottest 100 ranking for this masterpiece.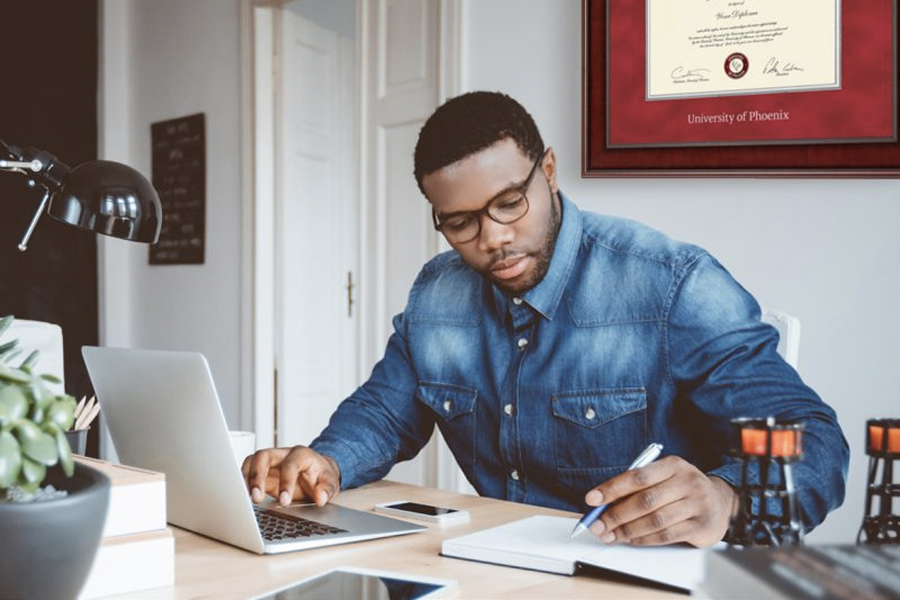 Microsoft and LinkedIn launch Global Skills Initiative
Tech companies Microsoft and LinkedIn have announced a new global skills initiative with the goal of bringing more digital skills to 25 million people by the end of the year. Additionally, LinkedIn is making Learning Paths for 10 in-demand jobs available free. The 10 jobs were identified as having the greatest number of job openings, have had steady growth over the past four years, pay a livable wage, and require skills that can be learned online.
BINGE is Giving COVID-Impacted Melburnians Free Subscriptions
Foxtel's latest foray into the streaming market is offering up a welcome boost to those in Melbourne's COVID-impacted postcodes. According to reports, those who live in the ten postcodes the Victorian government has designated as coronavirus hotspots can sign up for a month-long free BINGE trial. That's a lot of free HBO man.
The deal runs until 11.59pm on Monday, July 6.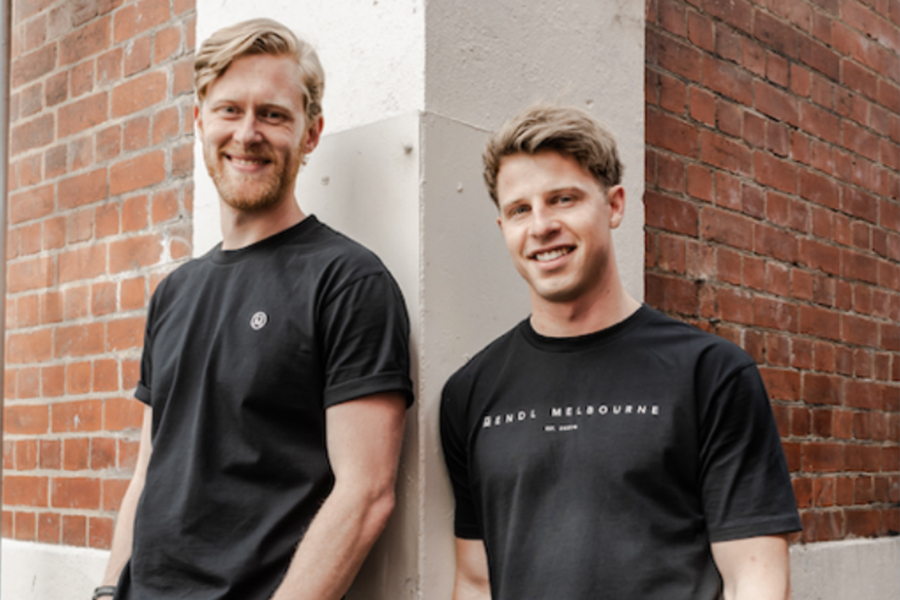 Mendl Donates All Profits to Black Dog Institute
If you haven't heard of Mendl, you need to get on it. Started by Melbourne Demon Mitch Hannan, the clothing brand offers some solid threads and an even more solid support structure. Each season, all of the profits collected from sales are donated to a charity organisation, aiming to support a wide variety of causes and projects. For June and July, Mendl has selected the Black Dog Institute as the beneficiary. The organisation is the only medical research institute in Australia to investigate mental health across the lifespan with the aim to create a mentally healthier world for everyone. Through the additional funding supplied by Mendl, Black Dog Institute can continue to improve the lives of people impacted by social isolation, mental illness and suicide.
Pick up some clothes, support and good cause and help out your mates. You never know who is struggling.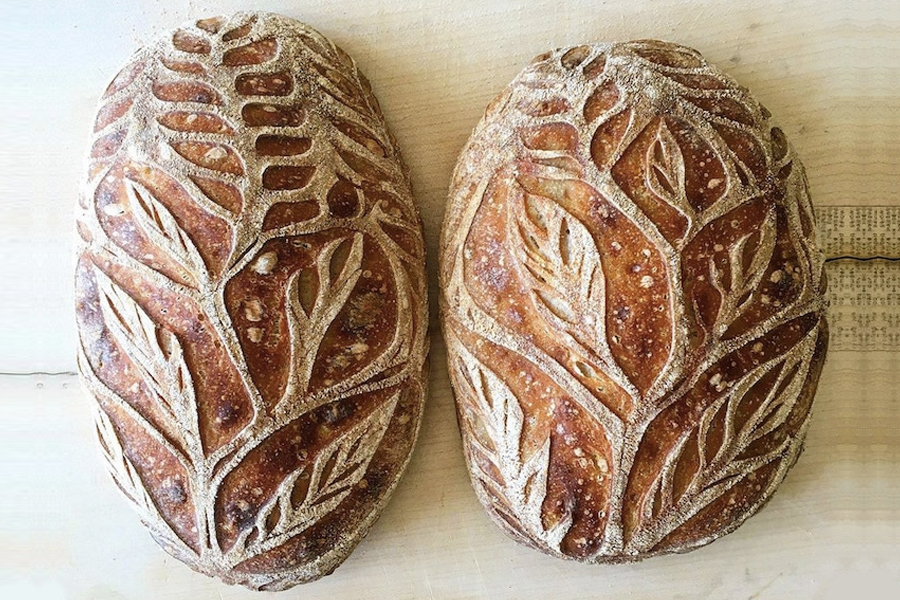 Blondie + Rye's Bread Art
Hannah P, the baker behind Blondie + Rye is dropping some seriously dope designs on her latest run of fresh out of the oven goodies. The artisanal baker is decorating her buns with some outlandish images that incorporate floral designs, patterned swirls and even environmental scenery. Looks, we're not going to say it's too good to eat, but…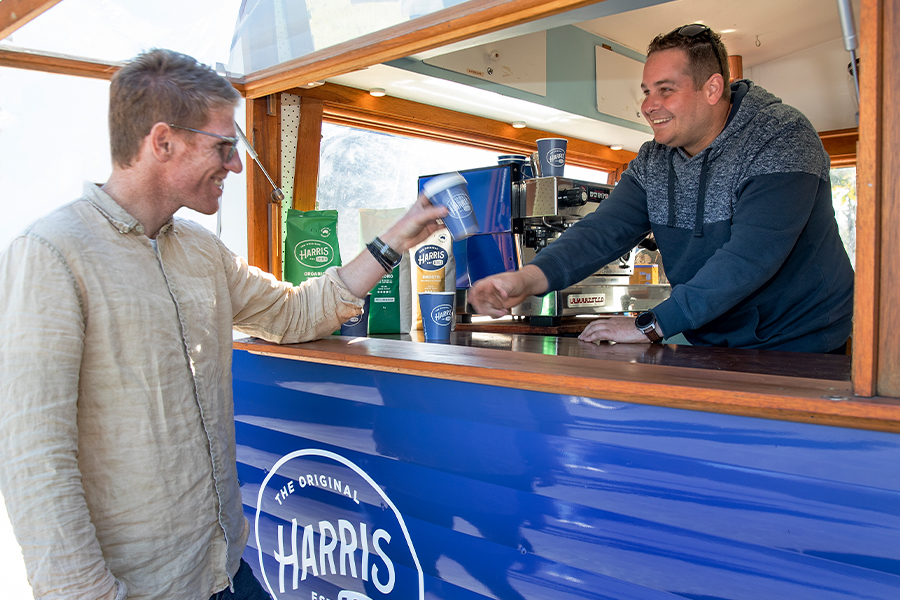 Harris Cafe Recovery Project
One of Australia's original coffee roasters, Harris has launched the Harris Cafe Recovery Project, pledging $1 million worth of support to help Aussie business get back on their feet. According to recent reports, 80 per cent of small business owners in hospitality (the majority of which are café owners), won't be able to recover from recent hardships without third party support.
"Between the bushfires and COVID-19, cafés across Australia have been hit hard in recent months. It has become clear how important cafes are to Australians and their communities," David Ansell, head of Harris Coffee said. "As an Australian coffee roaster, we felt like we needed to do our bit to get cafes back on their feet and help keep doors open, returning them to being an integral part of their local area."
Cafe owners around Australia are invited to apply for the Harris Cafe Recovery Project, with up to 25 owners eligible to receive a share of the $1 million stimulus package.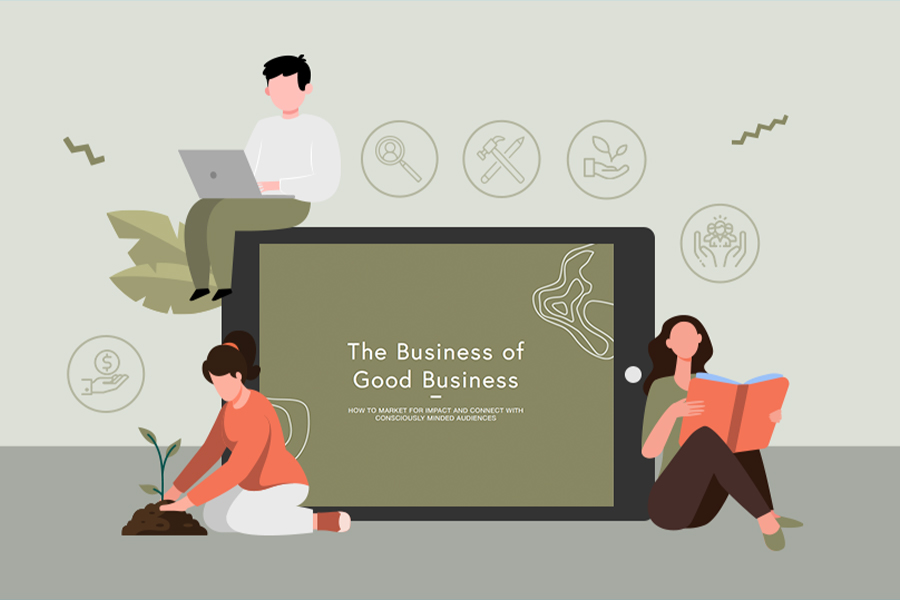 The Business of Good Business
Husband and wife team Luke and Natalie Dean-Weymark know a thing or two about running a business. The creative pair founded PR and communications company Compass Studio over three years ago, helping to promote purpose-led operations. Now, the team has launched a new eBook, entitled The Business of Good Business that offers an opportunity to learn how to market for impact with consciously minded audiences. Even better, it's completely free.
If you are a business owner and you want to learn how to create a lasting impact, Luke and Natalie's guide is a sure-fire winner.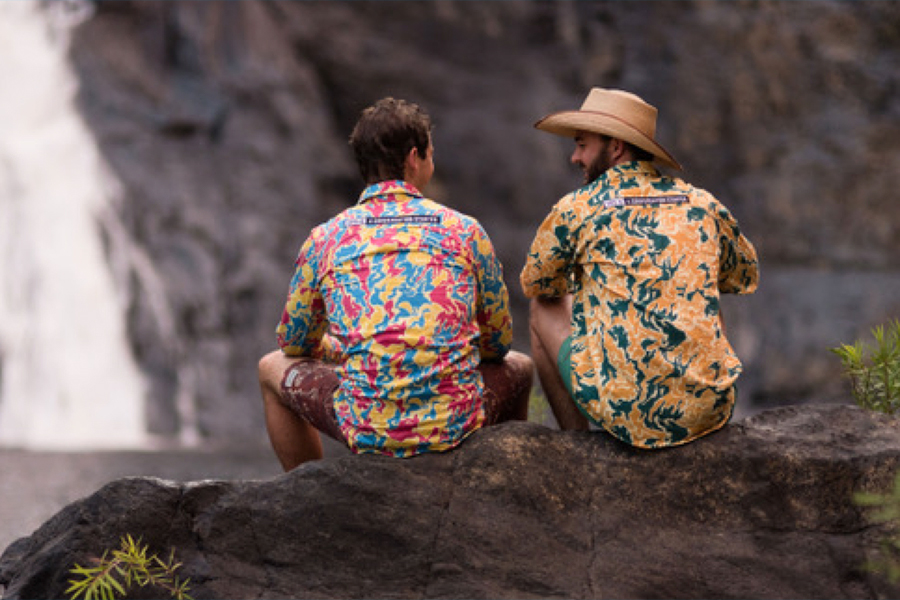 This is a Conversation Starter
Having the hard chat around mental health is never easy, but in these isolating times, it's more important than ever to spark a conversation. It's a big reason why Trademutt, the Aussie social enterprise that creates bright and bold workwear was created. After founder Dan Allen lost a close friend to suicide, he took it upon himself to start a movement for change, releasing a line of unmissable shirts and outfits.
"Our loud and vibrant shirts act as a catalyst to starting the conversation around mental health in men, a topic that has been hard to approach in the past for blokes, mostly due to the attached stigmas and perceived weakness," he says. Now, the entrepreneur has doubled down, joining with co-founder Ed Ross to launch This is a Conversation Starter Foundation, providing greater access to mental health professionals. "We provide early intervention and mental health education, helping individuals to understand their own mental health and equip them with the tools to practice mental wellness and be the best versions of themselves," Ed says. "We use technology at the fingertips of everyday Australians allowing access to psychological therapy services as simple as pushing a button."
To get in touch or to share your support, check out the foundation via the link below.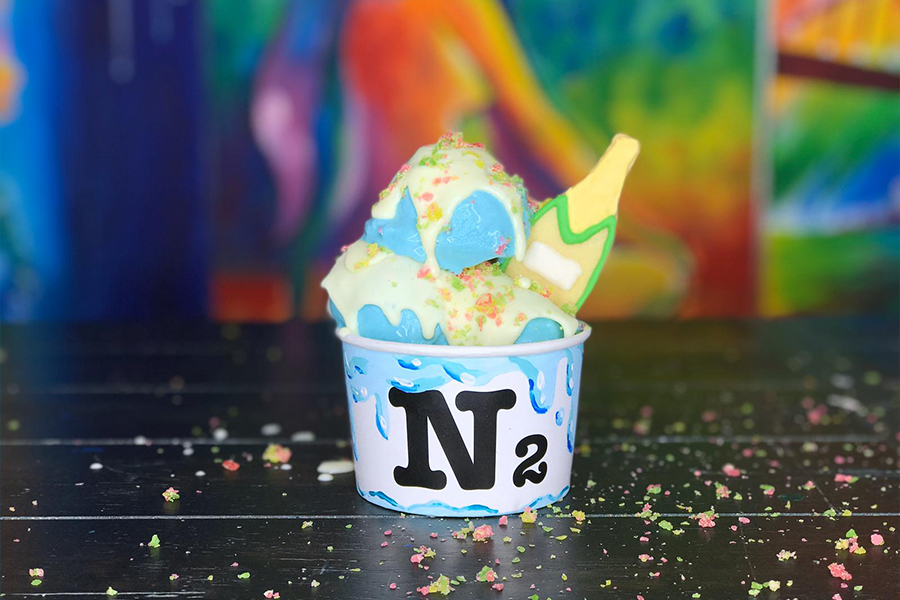 Cork and Canvas Cheese & Champagne Gelato Party
Well, it might be the middle of winter down under, but that hasn't stopped our friends over at Cork and Canvas from getting into the frozen spirit. The creative paint and sip studio has partnered with N2 Extreme Gelato to offer art classes dedicated to iced desserts, even releasing a wild new cheese and champagne inspired flavour.
Featuring a white chocolate ganache, champagne shaped cookies and popping candy, the bespoke creation will be served for free during classes at Cork and Canvas' Darlinghurst studio on August 2nd. If you are in Sydney, we recommend getting fully amongst it.
You'll also like:
Feel-Good Friday – June 26: Sandwiches, Single-Use Sex Toys and A$AP Ferg
Feel-Good Friday: June 19 – Farts, Fans and Fresh Kicks for Dogs
Feel-Good Friday: June 12 – Creators, Competitions and Kinky Sex