Feel-Good Friday: June 19 – Farts, Fans and Fresh Dog Kicks
The great Friday pub-sesh is back on again and the whole Man of Many team is firmly in the countdown stage. As we slowly limp our way to the weekly finish line, it's hard not to notice how quickly we've all acclimatised to the office environment. While some of you might still be the WFH space, enjoying virtual Zoom drinks that last far longer than any in-person work social event you've ever been to, we've fully immersed ourselves in the office world of coffee-runs and battles over whether the air-conditioning is too cold or too hot.
To help us get through the inevitable office experience, we've found ourselves combing through the net looking for funny and inspiring stories that make us and our colleagues smile. Lucky for you, we've written them all down. Here's a bunch of stories from the past seven days that raised our spirits, all wrapped up in our Feel-Good Friday series.
You'll also like:
Feel-Good Friday: June 12 – Creators, Competitions and Kinky Sex
Feel-Good Friday: June 5 – Cucumbers, Cock-Rings and Carbon Offsetting
Feel-Good Friday: May 29 – Socks, Spreads and 3-Point Shots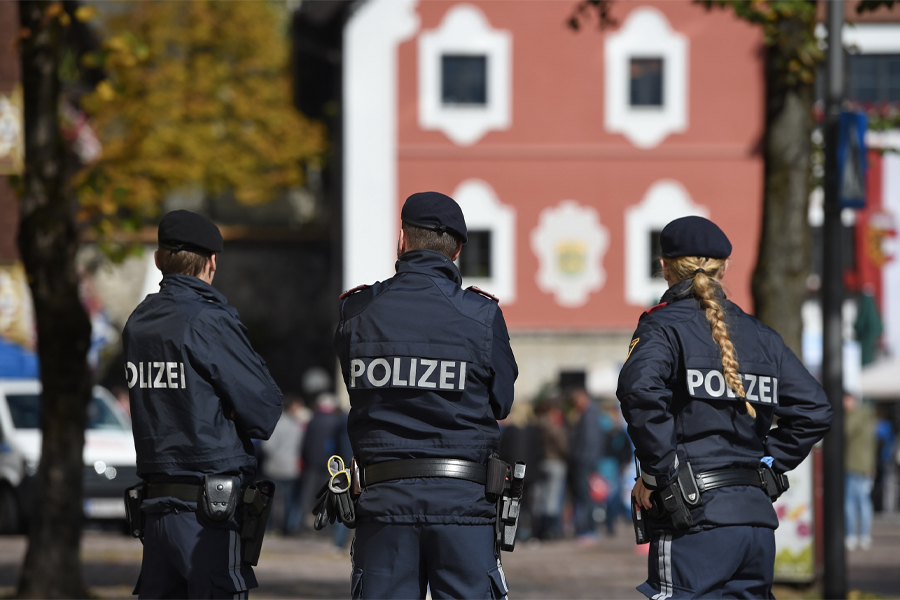 Man Fined For Farting "with Intent"
Hold on to your anus, it may soon land you in hot water. According to reports, an Austrian man has been fined 500 euros for farting loudly in front of police. The fine has been widely criticised online with some users suggesting the fine is stupid and that a fart is merely a natural bodily function, but Vienna police have hit back. They allege the man acted "provocatively and uncooperatively" during an encounter that preceded the incident. He then got up from a park bench, looked at officers and "let go a massive intestinal wind apparently with full intent". The swift whiff of justice came down hard on him however, leading to the penalty.
Whether he plans to follow-through on an appeal is still up in the air.
Tash Sultana x The Last of Us Part II
If you're anything like us, you've been pining away for the release of The Last of Us Part II, and as they have been for months, PlayStation has dropped us another crumb of info. Aussie one-woman-band Tash Sultana, along with her record label Sony Music Australia has partnered with PlayStation Australia to re-record Through the Valley. The iconic track from the game's reveal trailer went viral in 2016, and now Sultana is putting her spin on it.
"This is the first time I've done a collab like this," Sultana said. "Usually it's kinda just like writing sessions with other musos but this is for a game and it's different as it's not my usual style to venture into so I'm completely honoured to be asked to do something like this. I can't wait to see it in the game world."
Sydney's Employees Only Reopening
One of our favourite speakeasy bars in Sydney is finally reopening after lockdowns and we can't be more excited. On the 24th of June, Employees Only will re-open their doors once more for fun-filled nights of great cocktails, delicious food and a whole lot of dancing. They're also launching their new Winter menu including a drool-worthy NY strip steak MBS3+ (250g), dressed with 24ct gold flakes, red wine jus and served with truffle Paris mash. Other standouts include butterflied BBQ spatchcock and a Japanese-inspired Saffron Risotto with enoki and shimeji. You can also look forward to Burlesque performers followed by DJ's spinning jazz tunes late into the night on Friday and Saturday evenings.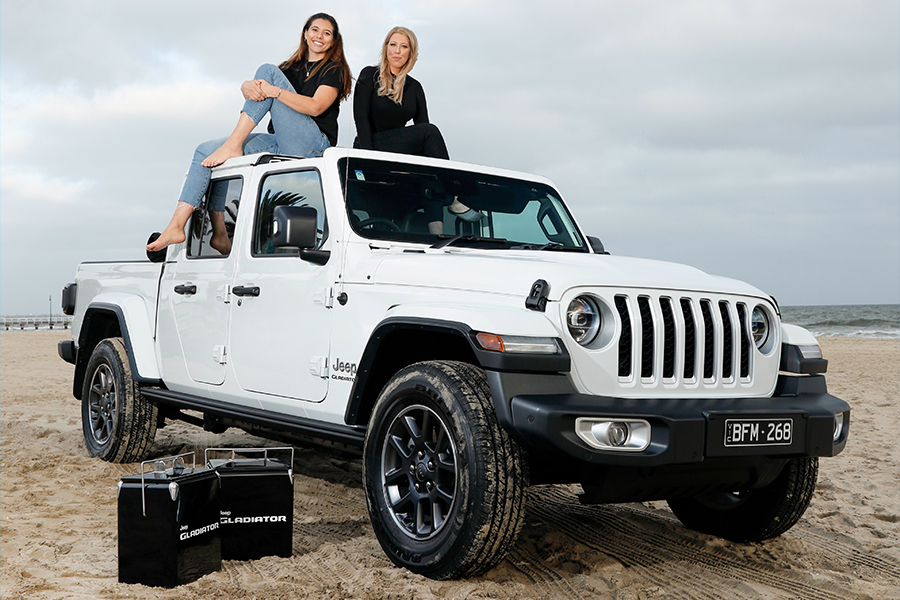 Empty Esky x Jeep Backs Bushfire Victims
With restrictions across Australia beginning to ease, national movement Empty Esky has partnered with Jeep Australia. The new partnership reminds people of bushfire affected communities, encouraging Australians to road trip to those towns and show their support by buying local produce.
The Empty Esky initiative was founded earlier this year by Eleanor Baillieu and Erin Boutros. The national tourism movement encourages Australians to hit the road and discover some of the country's most celebrated regions, all while getting behind fire-affected communities. All you have to do is fill an empty esky with local produce and goods from small businesses. Get out and support your locals!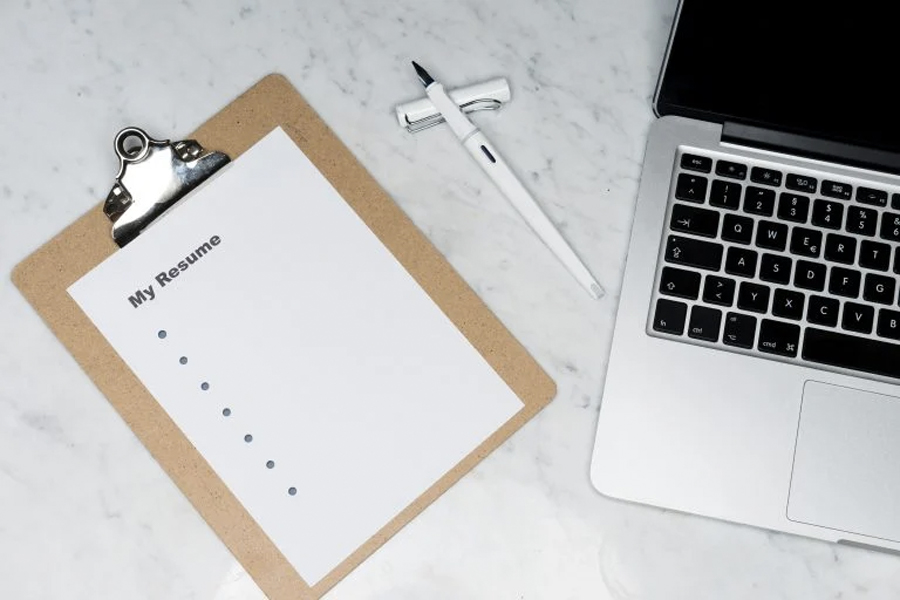 World's Worst Job Description Appears Online
Look, searching through online platforms for hours trying to find a new gig is never fun, and sadly, a lot of Aussies find themselves staring down the barrel of that very predicament. But how does a position that requires a "high level of energy sustained over long periods of time often with few, short breaks in-between" sound? Awful? Yeah, that's what we thought, but apparently one communications company in Sydney didn't agree when they posted an ad for their Executive Assistant role.
"I am not expecting a 24/7 commitment but at the same time, this is not a 9-5 role either," the ad reads. "Your personal constraints need to be minimal for this to work. Even though I have an open mind to a wide variety of personal considerations, I need you fully focused on achieving the goals and outcomes I set."
Along with blasting anyone with tattoos and suggesting the role requires personal social calendar scheduling, the speedy selection process will see you submit a YouTube video resume, a LinkedIn application, CV, personal reference check, PDF application and four to six weeks of consideration time. All in all, the ad, which has since been pulled, reads like it was written by a communist dictator, with critics online more than happy to provide some feedback.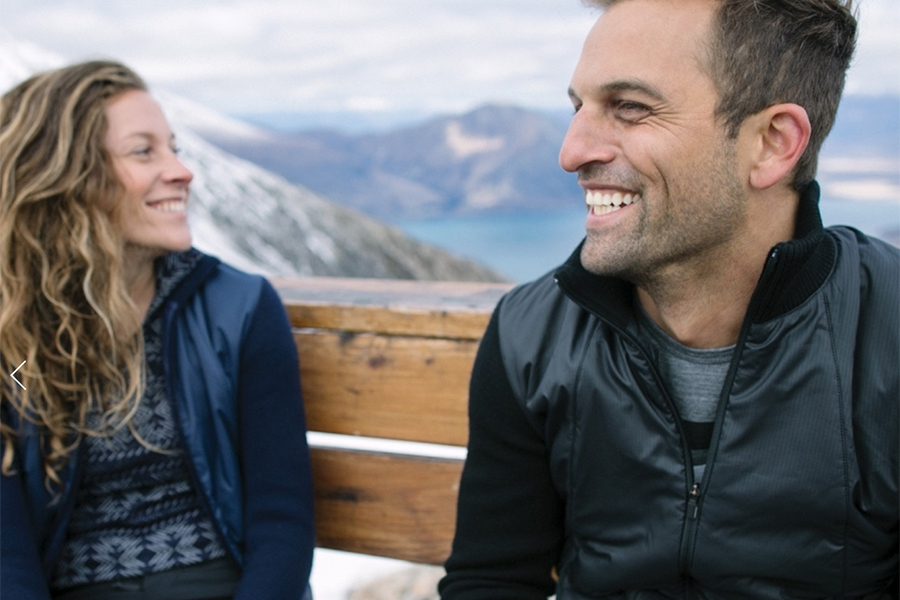 Icebreaker's Buy One, Gift One Offer
Free stuff is always great, but sharing with others is where the real warm-fuzzies come from. New Zealand-based apparel brand Icebreaker is offering shoppers the chance to give back with a 'Buy one jacket and gift another' special. Under the terms of the sale, you can pick up some base layers, knitwear, jackets and woolly socks, all made from premium merino wool. But you better get in quick, the sale only runs until 11:59pm (AEST) of 22 June.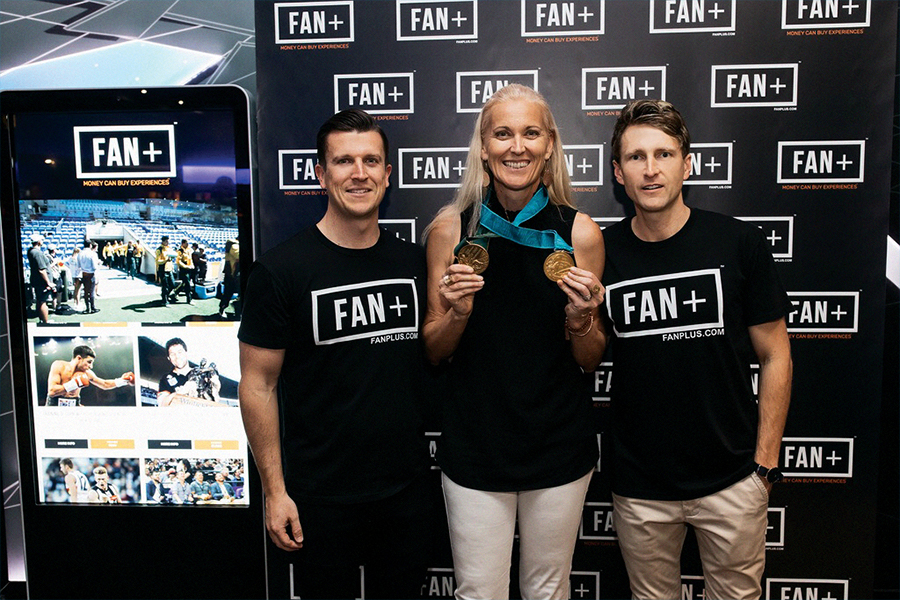 Aussie Sports Start-Up's One in a Thousand Win
Aussie sporting start-up FAN+ has been selected out of 1,000 global applications to join the 2020 virtual HYPE sports accelerator program. The program helps start-ups from all over the world to convert their ideas, into innovations and solutions, scale their business internationally. Over the next 8 weeks, FAN+ will be mentored by the legends behind clubs involved in the NFL, NBA, FC Barcelona, Tennis Australia, Paris Saint Germain, LaLiga, ASICS Corporation, Fox Sports and Adidas.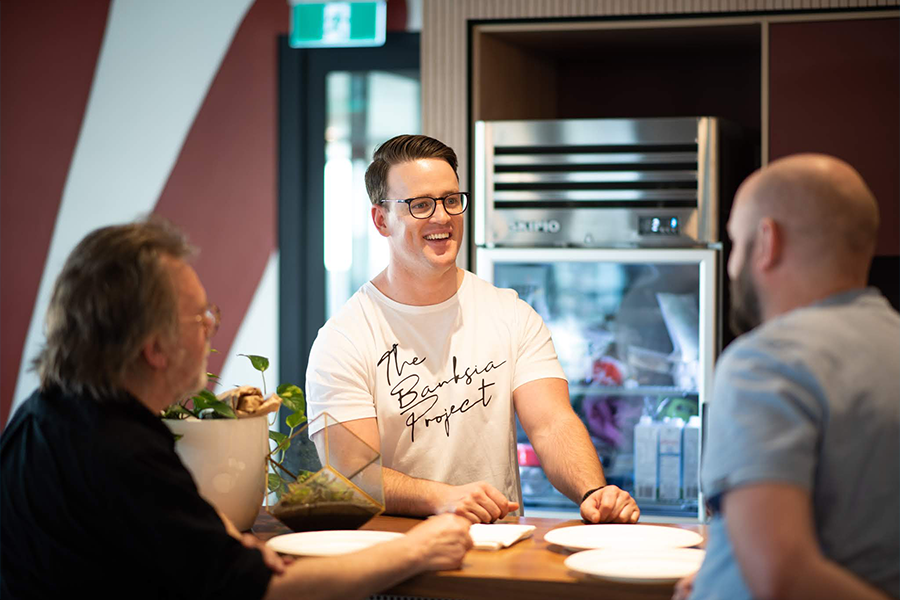 The Banksia Project's Happiness Boost
Mental health not-for-profit The Banksia Project has been working hard to help support Aussie men over the COVID-19 lockdown. Through its innovative range of 'Growth Rooms', the organisation has been able to boost connectivity and happiness among participants. After just three Growth Room sessions, participants on average report feeling 40 per cent more connected, 30 per cent more resilient and 25 per cent happier. As a result, The Banksia Project has expanded its offering, launching up to two additional Growth Rooms a fortnight, with the opportunity for women to also join during this challenging time.
"We liken our groups to a "gym for the mind," as they encourage prevention and maintenance of mental health through education, regular support, trust and mateship. We recommend participants attend as many sessions as possible to build a strong sense of community and a self-care strategy tailored to their needs," The Banksia Project director Jack Jones said.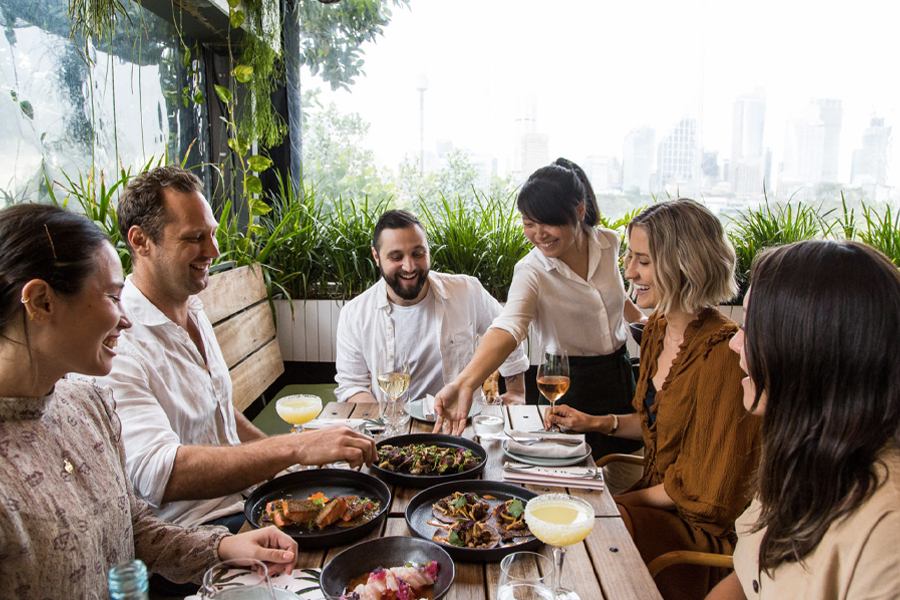 Applejack is Back
Fresh off an isolated-induced closure, Aussie restaurant group Applejack is back in business. The boutique hospitality group is beginning its gradual restaurant reopening this winter. Venue SoCal will be the first to open on June 22, with The Butler returning on July 6, followed by The Botanist on July 13. As a tribute to Applejack staff, all food at the three restaurants, along with fellow venues Endeavour Tap Rooms and Bopp & Tone will be on the house, with patrons encouraged to choose what they wish to pay for their orders. All contributions will be pooled together and shared equally, going directly back to all returning Applejack employees that lost income or weren't eligible for the JobKeeper Payment Scheme. Get amongst it!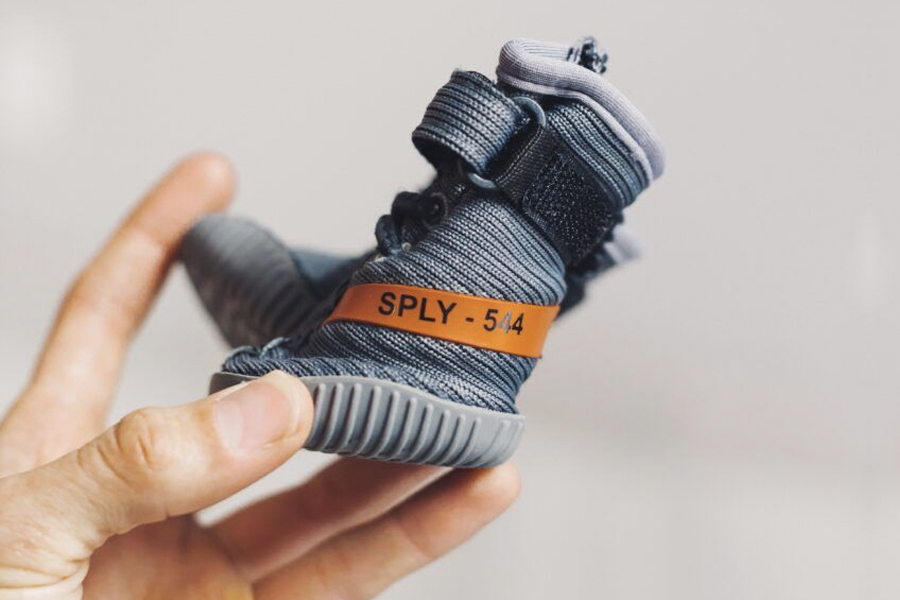 Fresh Pawz Yeezys for Dogs
If you haven't caught a glimpse of this gear before, you're in for a treat. Fresh Pawz is the official streetwear brand for dogs, which is simply a category of apparel we didn't know we needed until now. Young consumers are increasingly shying away from having real babies in favour of adopting fur babies, and that's where Fresh Pawz comes in. The brand just dropped its first sneaker and it is truly a sight to behold. The only downside is knowing that there is now a category of household animals that have better style than we do.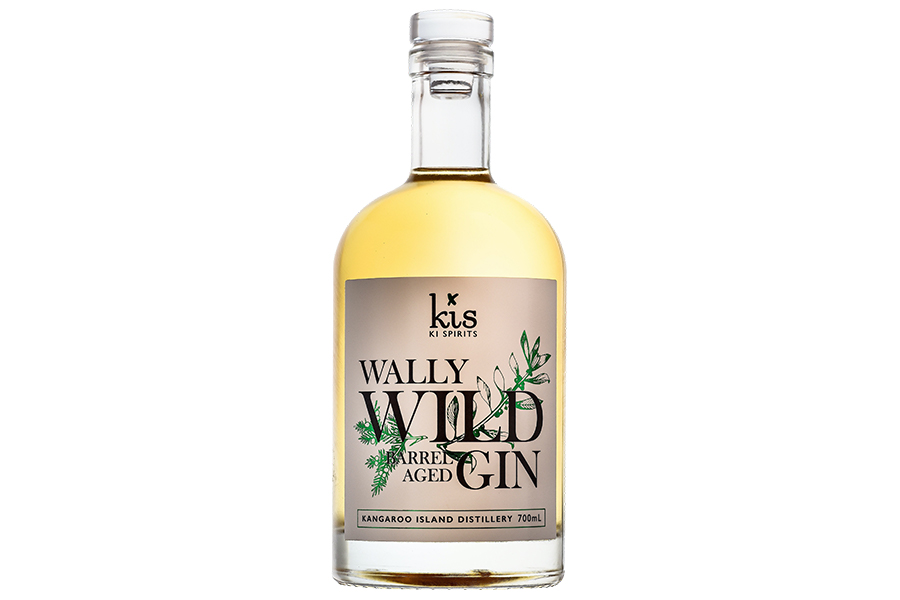 Pitch In with Gin
Kangaroo Island Spirits have launched a limited-edition gin in partnership with islander Estate Vineyards. Award-winning distillers Jon and Sarah Lark are behind the new gin, entitled the Wally Wild with proceeds going to support the clean-up of the 2019/20 Kangaroo Island Bushfires that saw over 48 per cent of the island burnt.
"Due to the loss of 100% of their vineyards the Wally White and Wally Wild joint venture is in short supply. There are only 1,800 bottles of this special aged gin, with $10 from every purchase being donated to Disaster Relief Australia," Jon Lark said. You can pick up a bottle of the special, limited-edition gin via the link below.