20 Best Home Gym Equipment for a Home Gym
There's never been a better time to set up a home gym than this very moment and for obvious reasons. That also means distinguishing the best exercise equipment and gym gear from the rest. We're talking weight benches, rowing machines, knee raise stations, resistance bands, and more. Given the cost of most gym memberships, you'll likely save money in the long run, no matter how much gear you buy. Here is the best in-home gym equipment.
You'll also like:
17 Best Trap Exercises for Strength and Size
10 Tips to Get the Most Out of Your Workout
10 Best Outdoor Gyms in Melbourne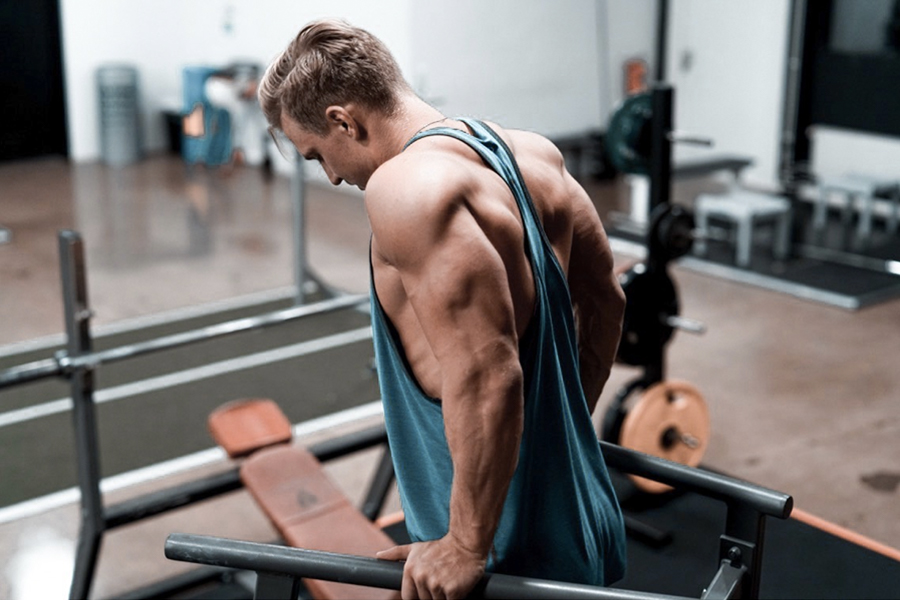 Setting Up Your Home Gym
Naturally, the nearest gym has a few advantages over your domestic space. However, if you take a conscious approach toward exercise equipment and home gym sets, you can still leave that membership behind. Before making your first purchase, consider the following:
Cost – Buy only the equipment you can afford and if you're tight for cash, supplement your fitness routine with bodyweight exercises and outdoor cardio (jogging, hiking, biking, etc).
Function – Determine which home gym gear serves the most function in relation to your personal goals.
Space – Don't just take physical space into account, but the equipment designs as well. For instance, a lot of home gym gear can be folded up and stored away for later use.
Features of a Good Home Gym
We won't waste too much of your time telling you how to set up a home gym. What we will say is that you want to strike the perfect balance between layout, flooring, aesthetics, and construction. More to the point, an ideal home gym will feature the following components:
Quality gym gear
A lack of overall clutter
Proper surface
In summary, you want modern exercise equipment and enough physical room to move around. You also want a proper surface like an exercise mat, which will prevent skidding and protect the flooring beneath it.
Best Home Gym Equipment
Home gyms are hot right now and we can't promise each item on our list will be in stock by the time you check it out. Nevertheless, here is a list of the best exercise equipment you can buy.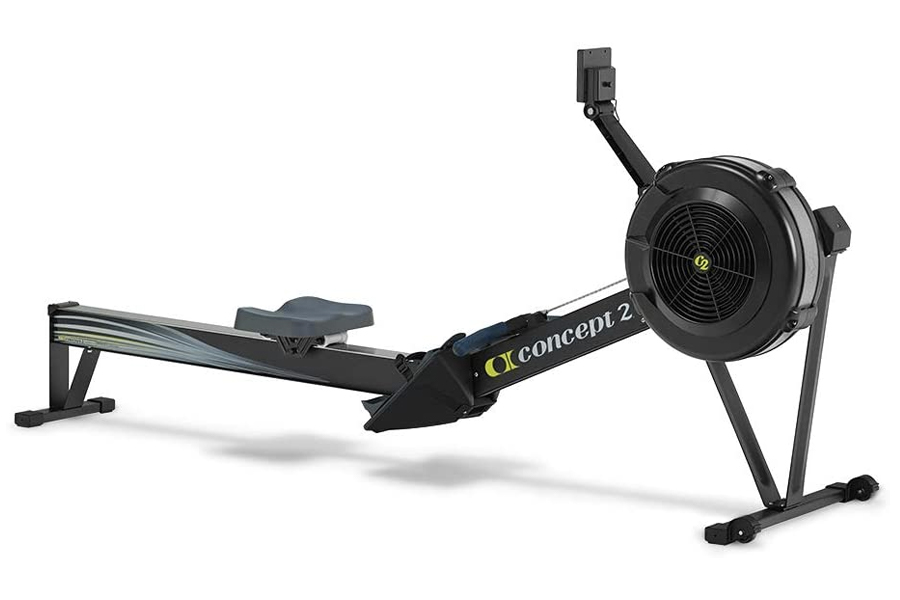 1. Concept2 Model D Indoor Rowing Machine
The PM5 performance monitor on this high-quality rowing machine delivers real-time reliable data, self-calibrates, and connects wirelessly to heart rate belts and apps. Then we have the unit itself, which breaks down into two pieces for easy storage.
What's included: 14-inch seat height, 500lb user capacity, adjustable footrests, ergonomic handle
Why it's the best: stowaway design, Performance Monitor 5 computer, adjustable footrests, ergonomic handle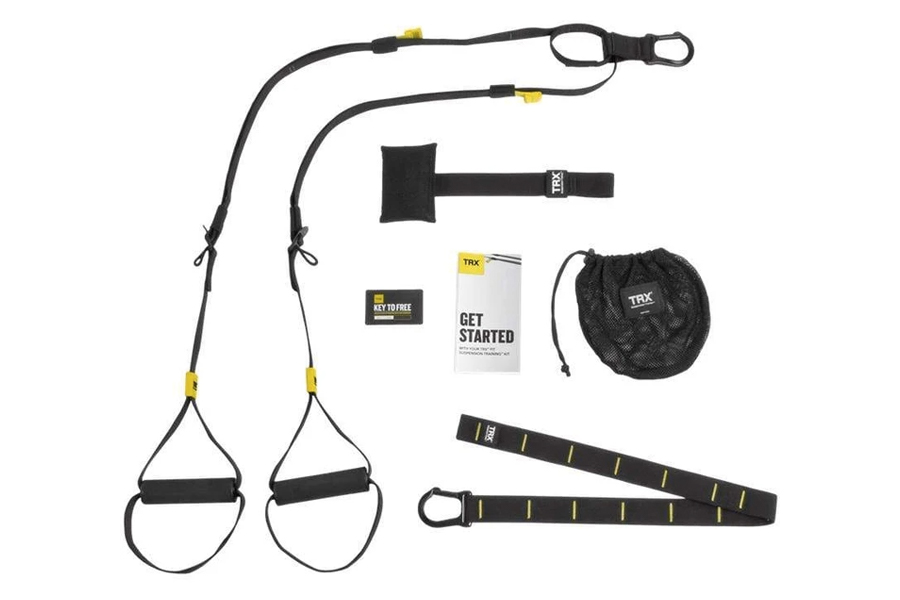 2. TRX GO All-in-One Suspension Training
Whether you're at home or on-the-go, this suspension training set makes for a perfect workout companion. It's affordable, lightweight, optimal, convenient, and effortlessly portable. Master seven foundational movements and you'll be burning fat and building muscle at breakneck speeds.
What's included: door anchor, suspension anchor, single anchor & locking loop design, webbing & barrel lock adjusters, travel pouch
Why it's the best: anchors to any door, weighs less than a pound, puts everything you need in one place
3. Theragun G3PRO
Used by various fitness experts and pro athletes, the Theragun G3PRO unlocks the wondrous benefits of percussive muscle therapy. It's easy to hold and scientifically calibrated to deliver deep muscle massages, thereby expediting pain relief and enhancing energy levels.
What's included: G3PRO, 6 attachments with pouch, travel case, 2 Samsung lithium-ion batteries, charger
Why it's the best: quiet, compact, adjustable, effective, acclaimed
Buy it here (US) Buy it here (AUS)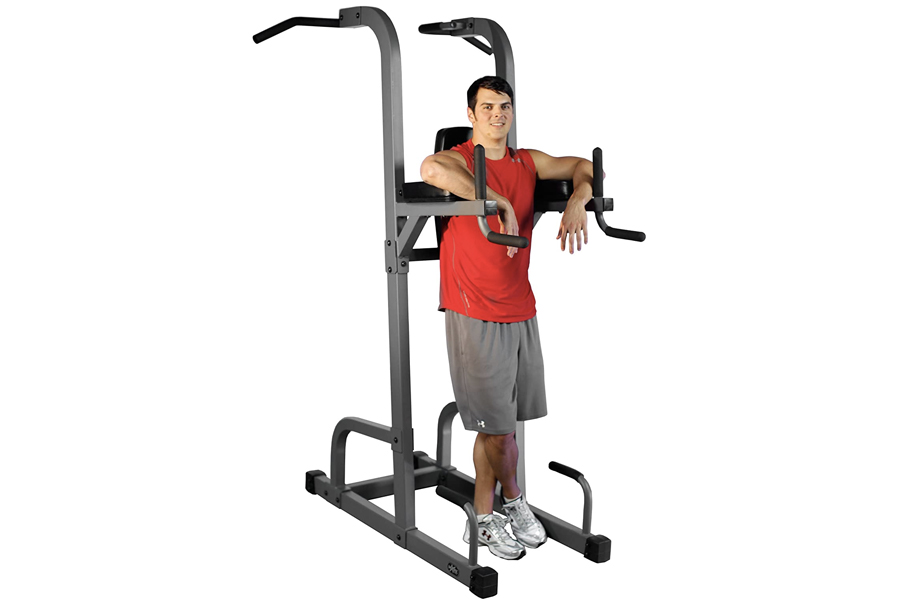 4. XMark VKR Power Tower
Your fitness routine isn't complete without pull-ups, vertical knee raises, and tricep dips. This popular and streamlined power tower has you covered in ergonomic style.
What's included: split handle grip, tricep dip handles, push-up handles, vertical knee raise
Why it's the best: sturdy construction with a scratch-resistant finish, comfortable and supportive cushioning, ergonomic back pad, contoured arm pads, seamless usability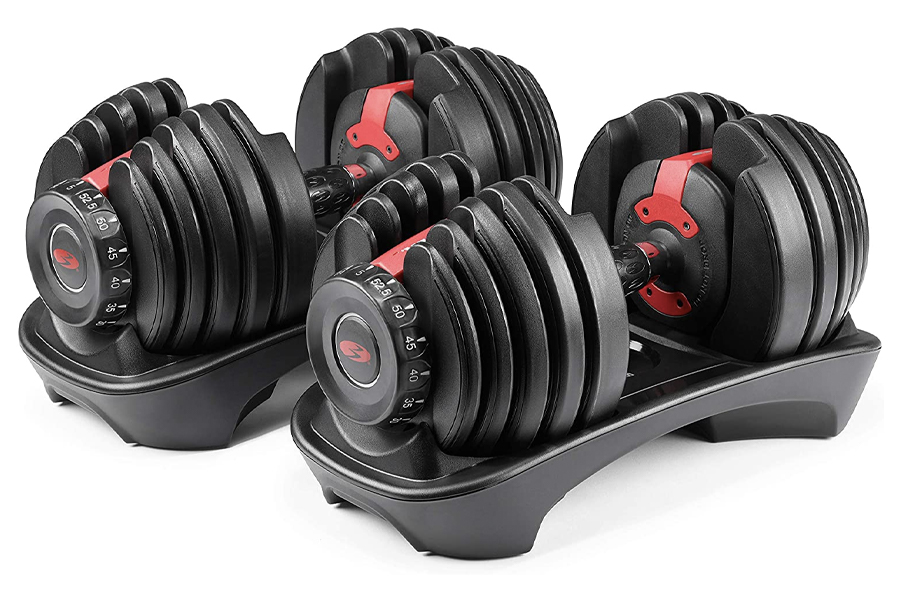 5. Bowflex SelectTech 552 Adjustable Dumbbells
Bowflex is one of the foremost names in home gym equipment and with good reason. Using a dial system, these versatile dumbells combine 15 sets of weights into one.
What's included: two adjustable dumbbells
Why it's the best: space-saving, easily adjustable, high in quality, sleek design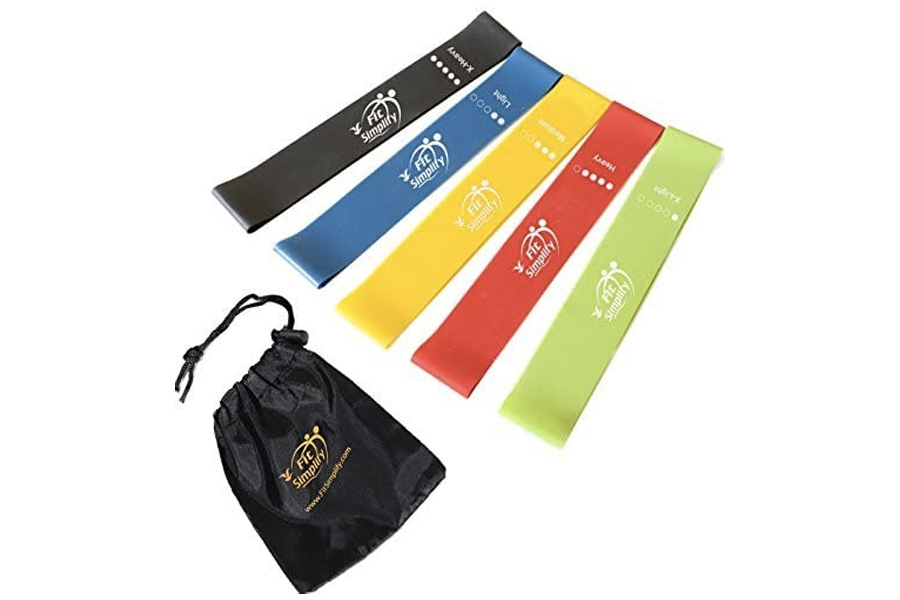 6. Fit Simplify Resistance Bands
Sometimes the simplest exercise equipment is the best exercise equipment. Enter these resistance bands from Fit Simplify, which pack tons of functionality into a tight and affordable package.
What's included: 5 exercise loop bands with colour-coded resistance levels
Why it's the best: good for multiple uses, made from 100% latex, affordable price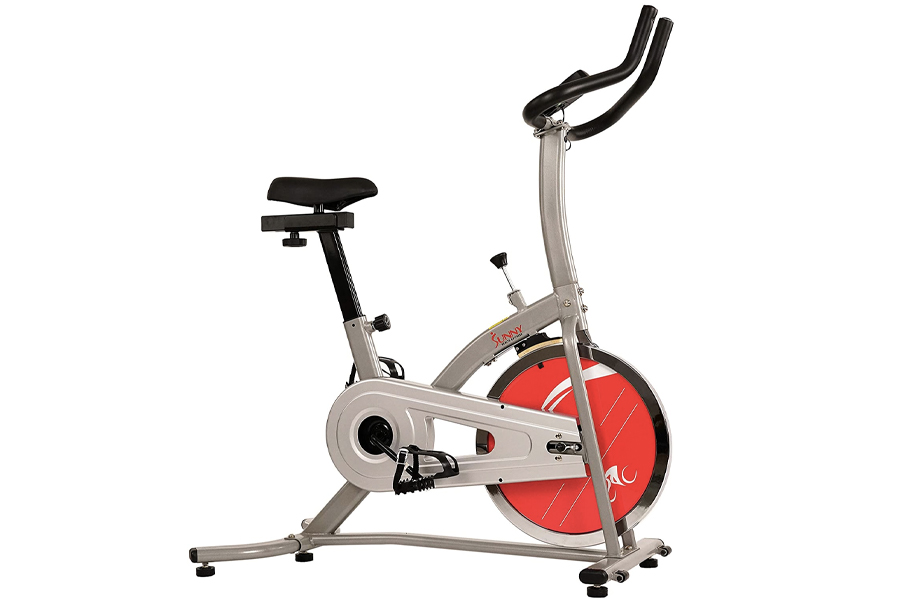 7. Sunny Health & Fitness Stationary Bike
Taking a beautifully basic approach toward high-performance gym gear, this stationary bike features an adjustable seat, 22-lb flywheel, and LCD tracking monitor. What more do you need?
What's included: digital monitor, 22-lb flywheel, caged pedals, 4-way adjustable seat, felt pad resistance, rubber foam padded handlebars
Why it's the best: comfortable, affordable, adjustable, smart, reliable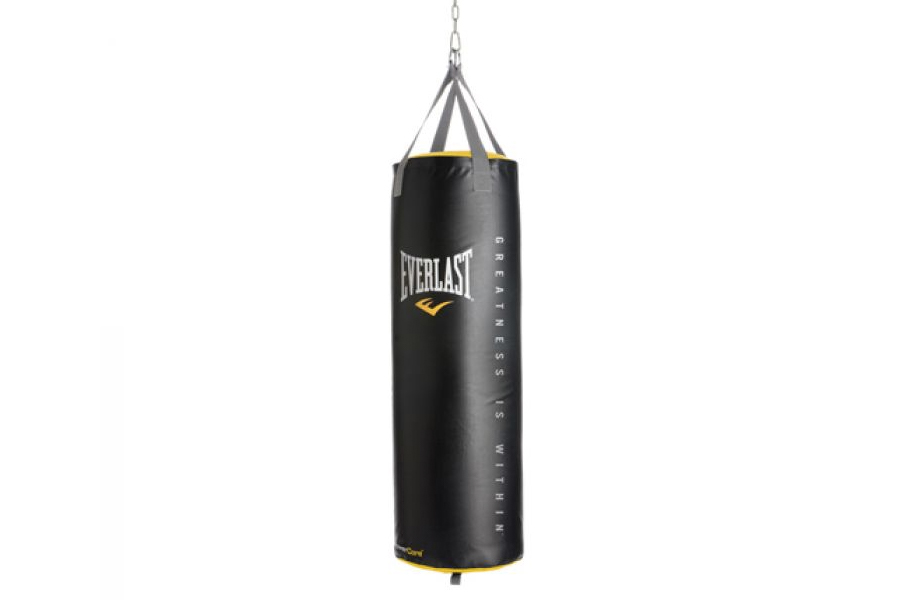 8. Everlast 100LB Heavy Punching Bag
Bring out your inner Rocky with this premium punching bag. Crafted from durable synthetic leather and filled with shock-absorbent fibres, it'll take whatever action you can throw its way.
What's included: 100-lb punching bag, heavy-duty nylon straps, double-end loop
Why it's the best: durable, functional, made from high-quality materials
Buy it here (US) Buy it here (AUS)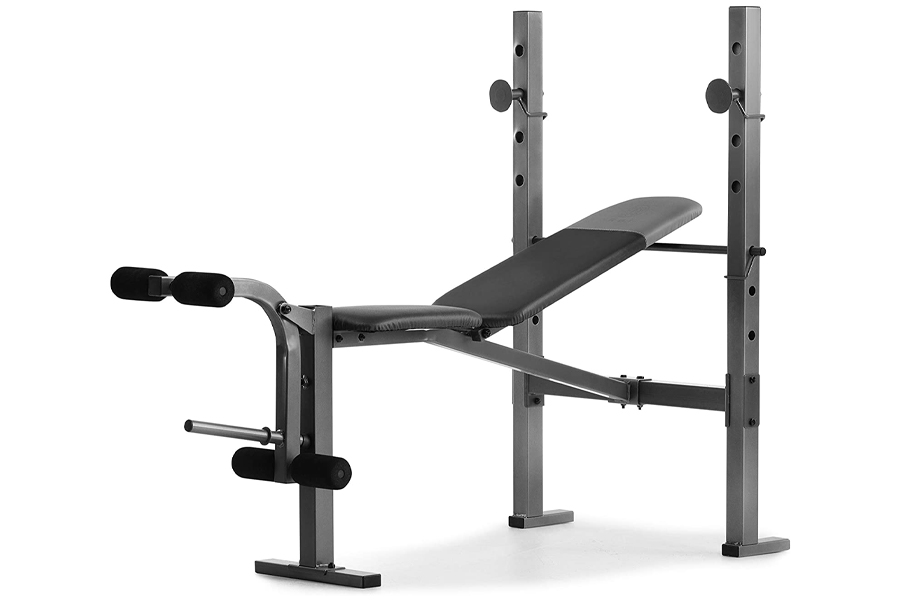 9. Gold's Gym XR 6.1 Weight Bench with 4-Roll Leg Developer
This multi-position weight bench comes straight out of Gold's Gym and into your man cave. Use it to work on a variety of muscle groups in your upper and lower body alike. Classic!
What's included: steel weight bench with 4-roll leg developer, exercise chart
Why it's the best: durable, good for multiple positions, works a variety of muscle groups, streamlined design
Buy it here (US) Buy it here (AUS)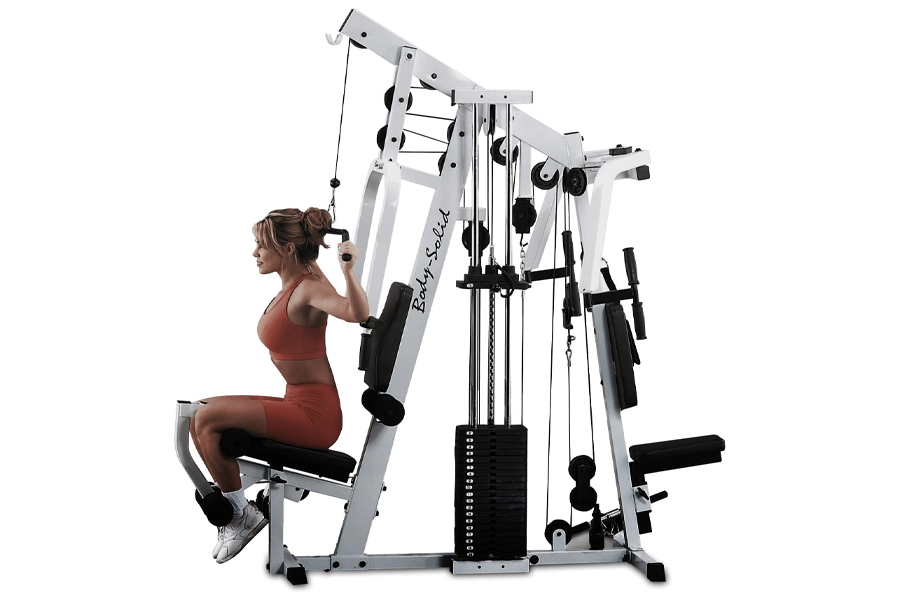 10. Body-Solid StrengthTech EXM2500S Home Gym
Crafted from heavy-duty steel and backed by a lifetime warranty, this home gym machine puts a host of essentials in one place. This isn't just a gym set, it's the gym set.
What's included: pec station, press arm, leg developer, high, mid, and low pulleys
Why it's the best: superior construction, lifetime warranty, DuraFirm padding, incredible value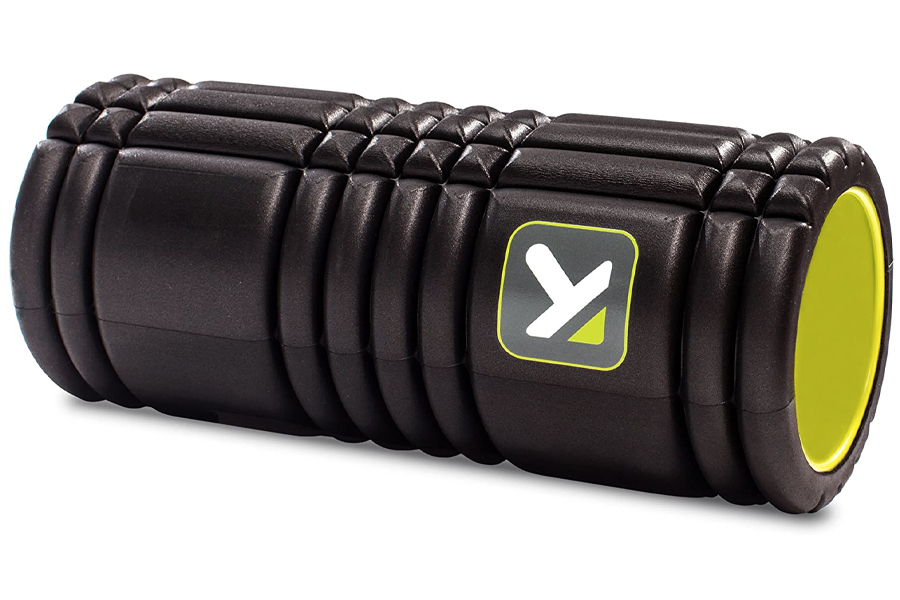 11. TriggerPoint GRID Foam Roller
Wrapping a multi-density exterior over a hollow core, the GRID Foam Roller does far more than its modest design might suggest. Use it before and after workouts to increase circulation, relieve muscle pain, improve balance, and more.
What's included: foam roller
Why it's the best: sturdy construction, proven efficiency, applies direct pressure to knots for muscle relief and improved blood flow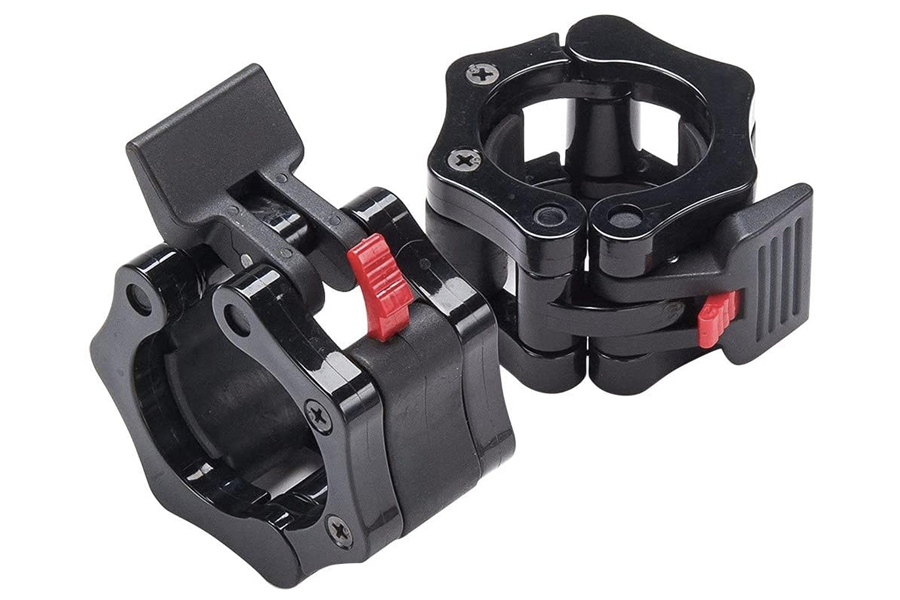 12. Riforla Olympic Barbell Collars
When you need to change the barbell weight quickly, these Olympic-grade clamps are your newest CrossFit workout companion. They're strong, safe, and wonderfully affordable.
What's included: 2 black clamps
Why it's the best: high-strength nylon construction, safe, reliable, efficient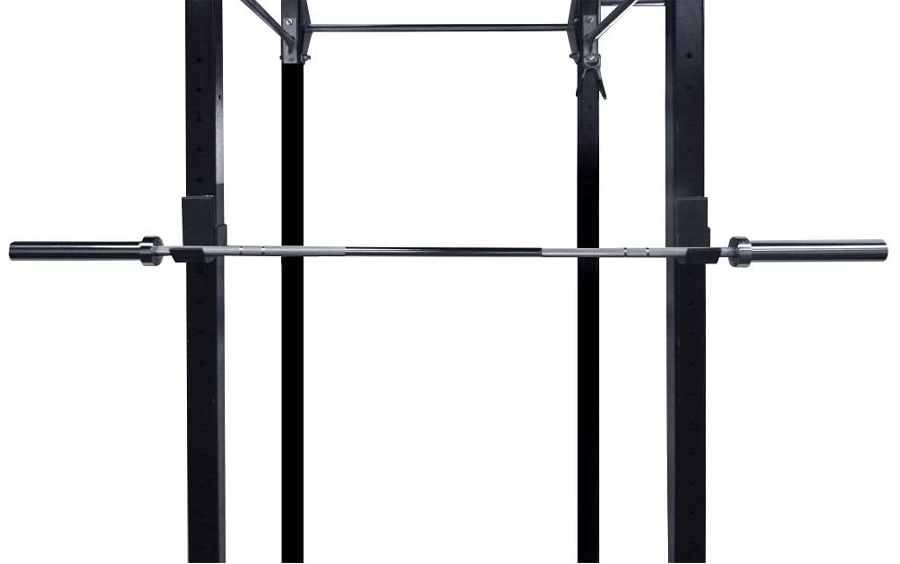 13. RAGE Fitness Olympic Training Barbell
If there's one barbell to rule them all (or at least cover the basics), it's this one here. Made from aluminium and compatible with Olympic-style plates, it's a truly solid slab of exercise equipment.
What's included: 15 lb aluminium barbell
Why it's the best: rotating sleeves with bushings, medium diamond knurling with centre knurl, durable construction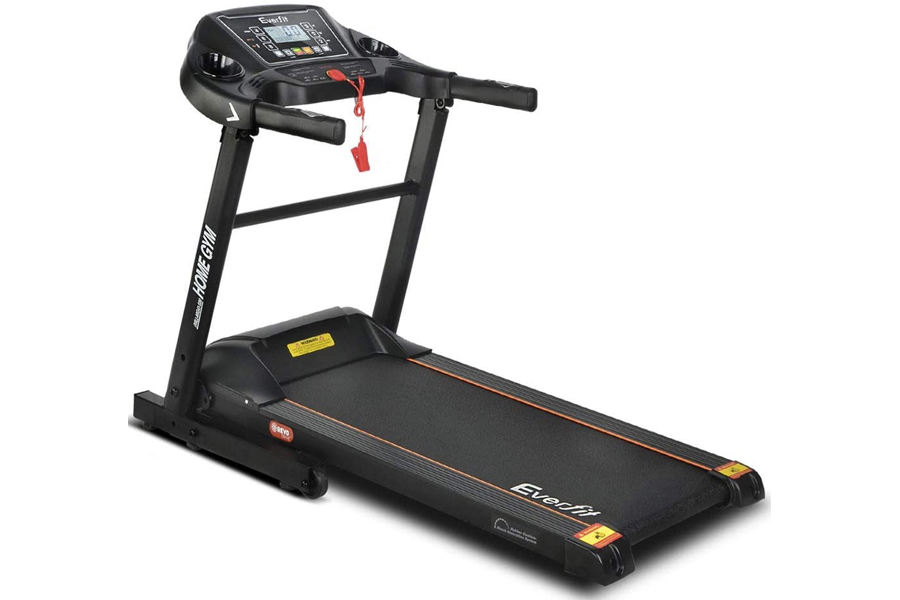 14. Everfit Folding Treadmill
Between its powerful motor, LCD monitor, and fold-down design, this high-quality treadmill emanates with modern utility. Choose between 12 programs and 12 speed levels and crank out that runner's high in the comfort of your own home.
What's included: electric treadmill, manual, lubricating oil
Why it's the best: energy-efficient motor, compact and fold-down design, sturdy construction, LCD monitor, ergonomic features, user-friendly control panel, USB and MP3 connections, pulse sensors, drink holders, and more
Buy it here (US) Buy it here (AUS)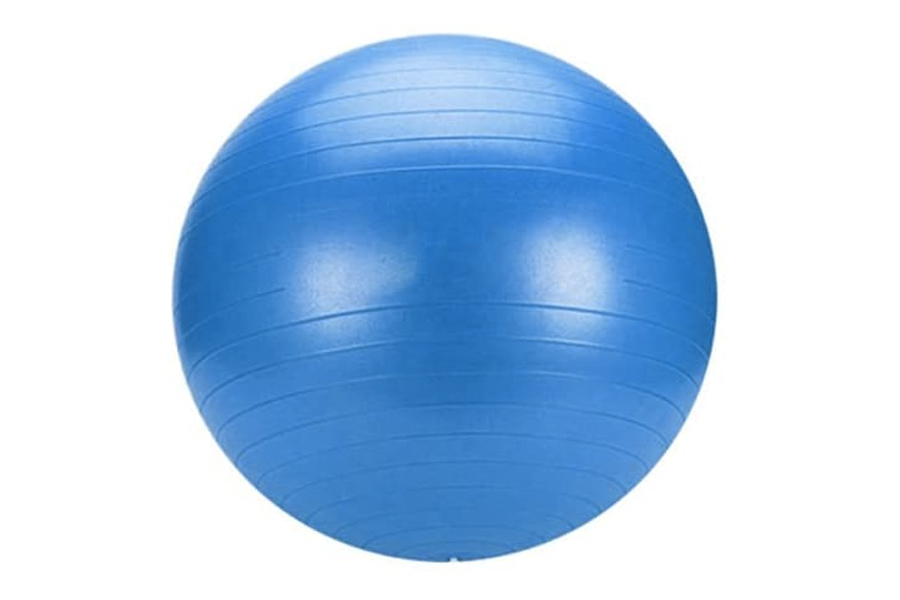 15. Steeden Exercise Ball
It's big. It's blue. It can strengthen and develop muscles all over the body. Get one.
What's included: exercise ball with foot pump
Why it's the best: simple by design, strengthens and tones muscles, improves balance and coordination, easy to care for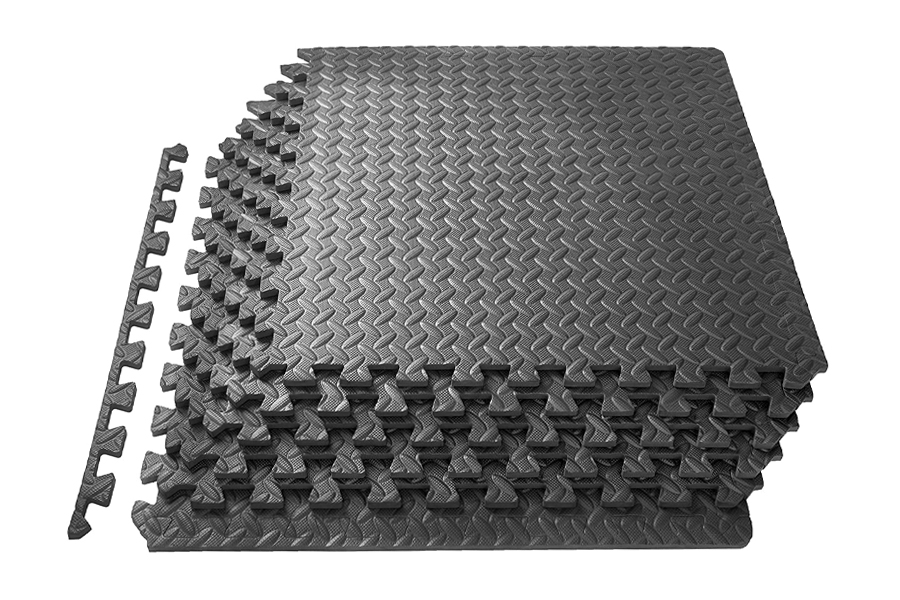 16. ProSource Puzzle Exercise Mat
Interlocking non-skid textured tiles of EVA foam create the perfect flooring in your home gym. Don't workout on top of anything less.
What's included: 6 tiles with 12 end borders between them
Why it's the best: easy to assemble, water-resistant and noise-reducing design, made of high-quality foam, protects against skidding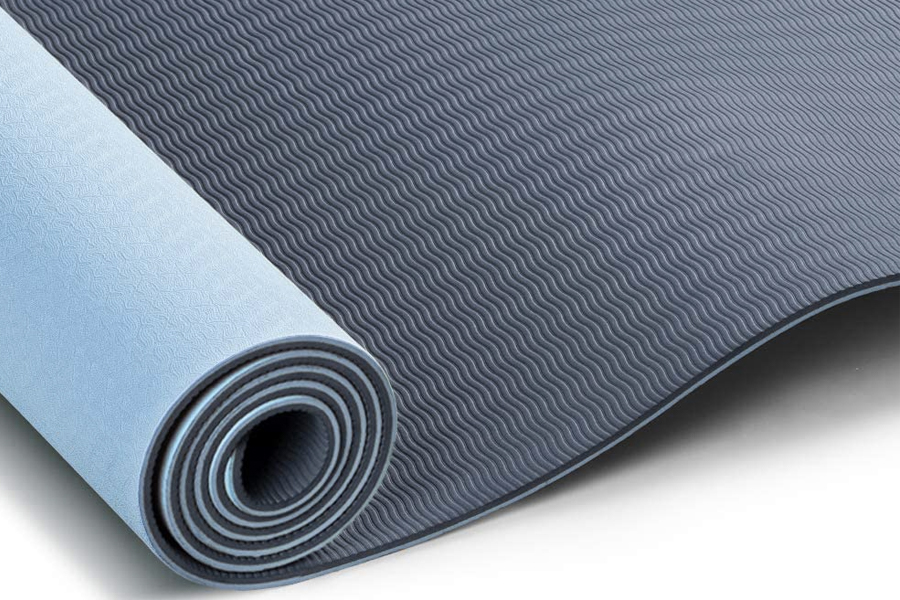 17. PIDO TPE Yoga Mat
If you're practising yoga or similar exercises, you'll need a non-slip (and preferably eco-friendly) mat. This mat.
What's included: yoga mat, carry bag, strap
Why it's the best: waterproof, anti-slip, tear-resistant, made with eco-friendly TPE, long, soft, portable, easy to store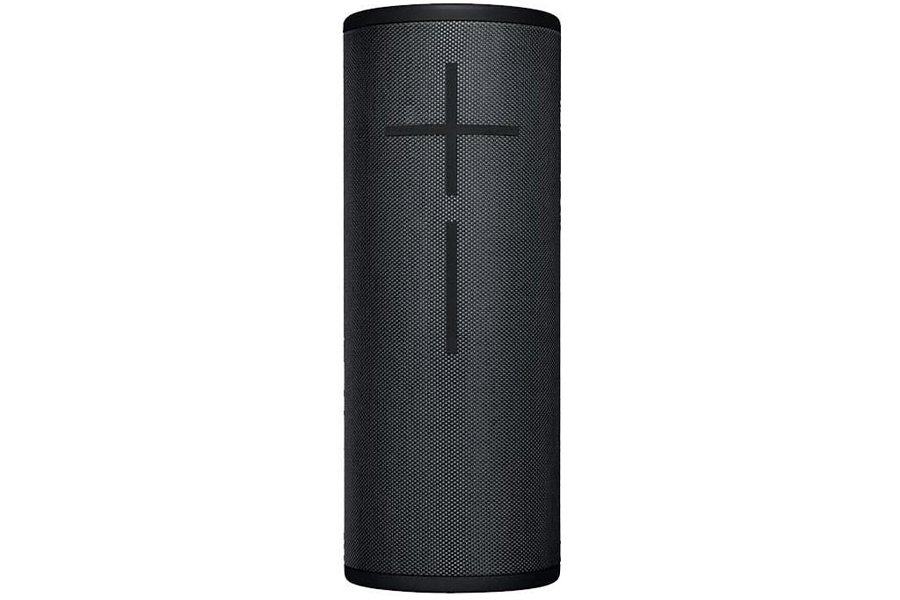 18. Ultimate Ears Megaboom 3
Sleek, powerful, and portable in equal measure, UE's Megaboom 3 squeezes 20 hours of battery life out of a single charge. Your home gym is naked without one.
What's included: Bluetooth speaker (rechargeable battery included), USB micro-charging cable
Why it's the best: large size, 360-degree sound, long battery life, seamless controls, durable construction
Chris Hemsworth's Thor Diet & Workout Plan Buy it here (AUS)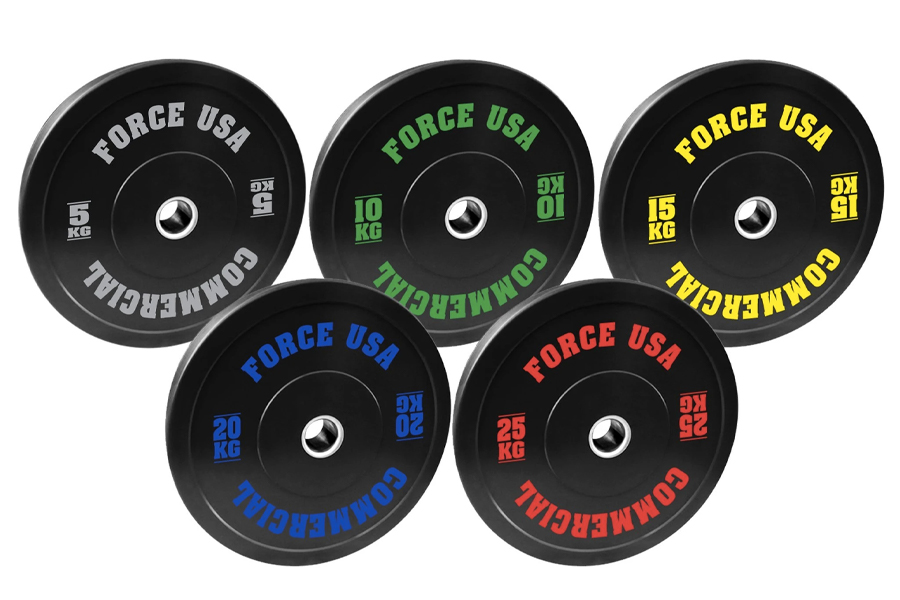 19. Force USA Ultimate Training Bumper Plates
Featuring a smooth finish and identifiable print markings, these bumper plates get the job done in signature style. Each one is designed to IWF standards and broken down according to colour and weight.
What's included: bumper plate with colour markings
Why it's the best: smooth finish, backed by a lifetime warranty, built to IWF standards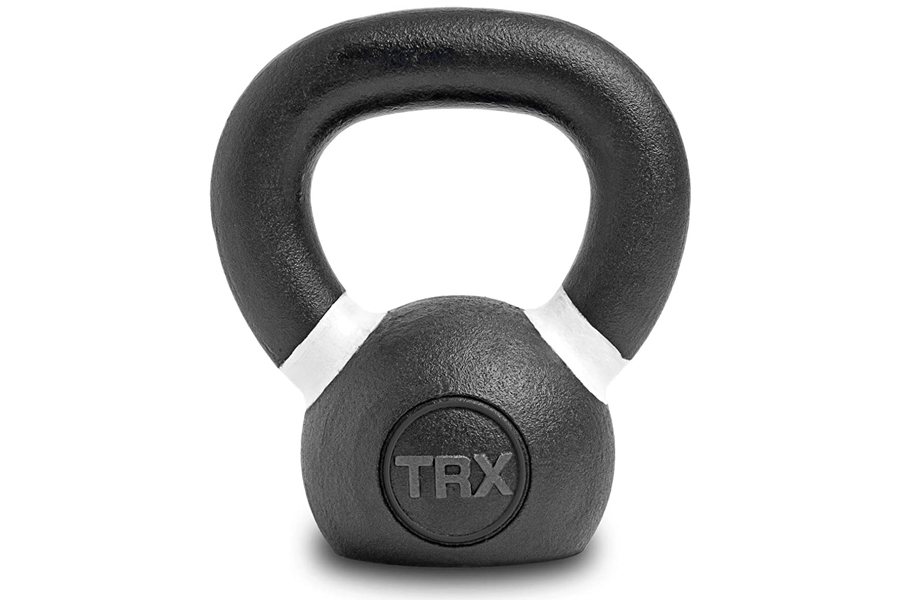 20. TRX Training Kettlebell
Each TRX kettlebell underwent a gravity cast moulding process to achieve its ultra-durability and ideal shape. A premium ergonomic grip comes in to seal the deal.
What's included: kettlebell
Why it's the best: good for multiple workouts, ergonomic grip, smooth finish, flat bottom
General FAQ
What do I need to start a home gym?
If you need three things for a home gym, those things would be the following: high-quality equipment, proper flooring, ample space.
Are home workouts effective?
When practiced on a regular basis, home workouts can be very effective. The more equipment you bring in, the better the workout.
How much should I spend on home gym equipment?
Home exercise equipment can vary in price and functionality alike. Quality resistance bands cost as little as $15 while high-performance rowing machines can break the $2,000 mark. Determine your personal budget and fitness goals and proceed accordingly.
You'll also like:
17 Best Trap Exercises for Strength and Size
10 Tips to Get the Most Out of Your Workout
10 Best Outdoor Gyms in Melbourne