Boost Your Reaction Time and Speed With the Blazepod Training Kit
Top-level athletes need severals skills to stay at the pinnacle of performance. Speed and reaction time are two of the more important to add to any list, but so is endurance and recovery. Working out those different skills can be challenging, and monotonous. That's why many trainers have added in gamification to their repertoire. One of the more innovative ways to improve reaction, speed, and endurance is through the Blazepod Reaction Training Kit. A "modular touch-capacitive workout aid," the Blazepod consists of an app that controls sensors that you can touch, kick, or smash as you progress through your workout.
You'll also like:
Fast Food: Usain Bolt's Diet and Workout Program
Vitruvian Form Helps Build an Ideal Physique
CLMBR Takes Traditional Training Equipment to New Heights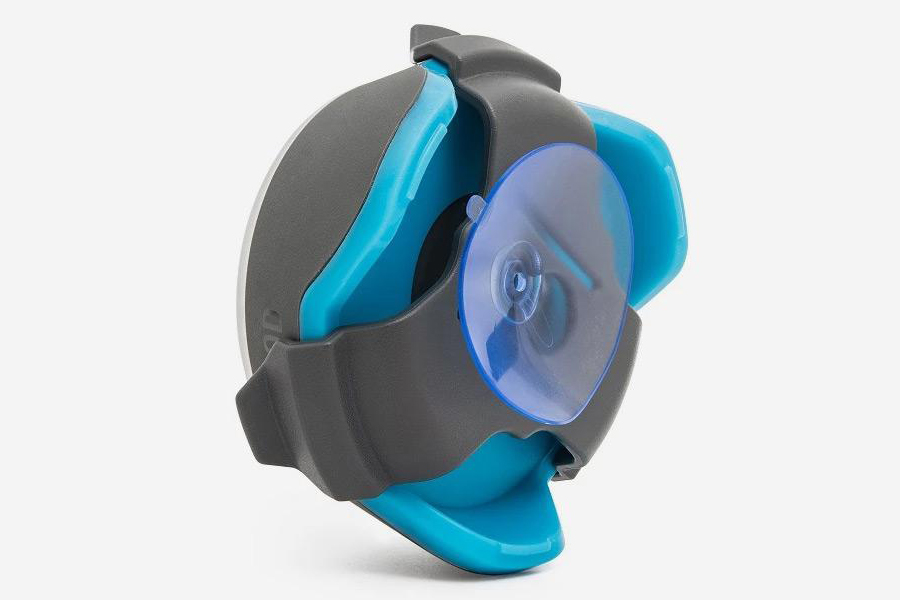 "For years, Flash Reflex exercise was for pro athletes only, complex to operate and priced at thousands of dollars. Blazepod is here to change that," says Yaniv Shneiderman, the founder and CEO of Miami-based Blazepod. As mentioned, Blazepod is a system of sensors that can be set up in a course to take a workout to the next level. In its most basic configuration, the Blazepod sensors are placed on the ground, but included straps and suction cups make it so that the sensors can be placed just about anywhere. When the workout starts, the sensors light up at random, and the athlete is challenged to touch, kick, punch, or smash it to turn it off.
The system allows for two sensors all the way up to 24 sensors, which means that the workout could have the athlete testing their reaction skills or their speed as they scramble to shut the sensor off. Workouts could consist of sprints, jumps, and any other number of activities. Boxers, martial artists, and MMA fighters can use the sensors to work on their combinations. Gyms can offer the sensors as a class. Groups can even turn the sensors into games, with opposing teams either guarding or trying to turn off switches. The possibilities are endless.
The companion app controls the sensors and also tracks reaction times down to the millisecond. Trainers can monitor clients' performance and then work individually with the person to improve their reaction and speed.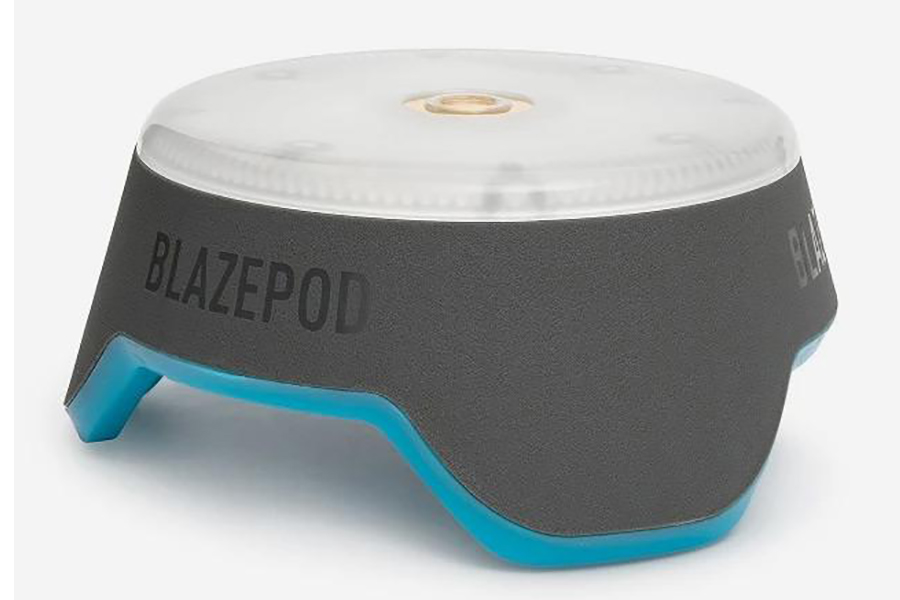 The Blazepod app integrates with Google Fit and Apple Health Kit as well, so users can log their workouts as they work to achieve their goals. Blazepod recently raised over $169,000 through Kickstarter and Indiegogo to get started. Initial shipping date for the system is sometime in November.
You'll also like:
Michael B. Jordan's 'Creed' Diet & Workout Routine
Vitruvian Form Helps Build an Ideal Physique
CLMBR Takes Traditional Training Equipment to New Heights