Carbon Trainer is the New Fitness Mirror Designed for Home Strength Training
Update: Unfortunately it looks like the Carbon Trainer was never produced after their Kickstarter campaign which raised $300k. 
Home workouts have always been an option, but with the COVID-19 pandemic restrictions in place, they largely became the only way you could get a workout in. While things are slowly starting to re-open, one of the benefits of the closures was that they cast a light on many of the advances in home workouts. Technology has made home workouts more than a solitary activity. Most of these approaches, however, have only provided workouts for stationary equipment like the Peleton, or for bodyweight work, like Mirror. A company called Carbon has changed that, creating an interactive mirror that's geared toward individuals looking for strength training, HIIT (High Intensity Interval Training), and conditioning.
You'll also like:
Punch It Out with the Liteboxer Bundle
Tempo Fit System Uses AI to 3D Map Your Body
11 Best HIIT Workouts for Men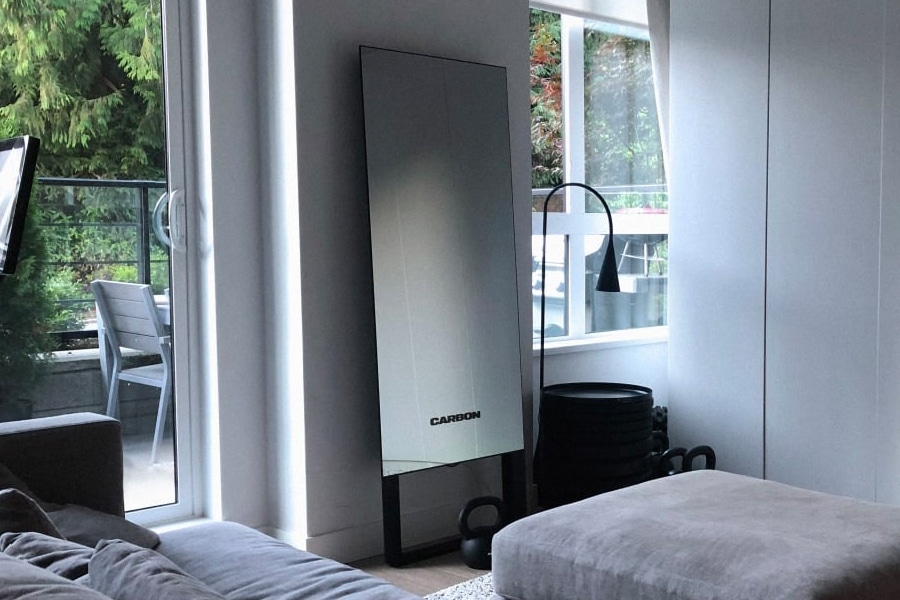 The Carbon Trainer Strength Mirror is a 43-inch 4K LCD touch screen display that can be either mounted to a wall or you can use the stand. You can also purchase the Trainer with a set of weights or get sensor tags that you can attach to your own weights. Here's where the Carbon Trainer Strength Mirror is different from the rest. Using motion-tracking tech, the Trainer can monitor your form and track your progress. Using that data, it can tell you where you need to make corrections and push you to go harder. It also helps you to plan and automate your workouts so that you can maximize your progress. Using either Carbon's weights or the sensor tags, the Trainer will record what weight you lifted, reps and sets, and other information that will help you to keep gaining. The Trainer responds to voice commands, and the high-quality speakers let your trainer provide feedback and instruction.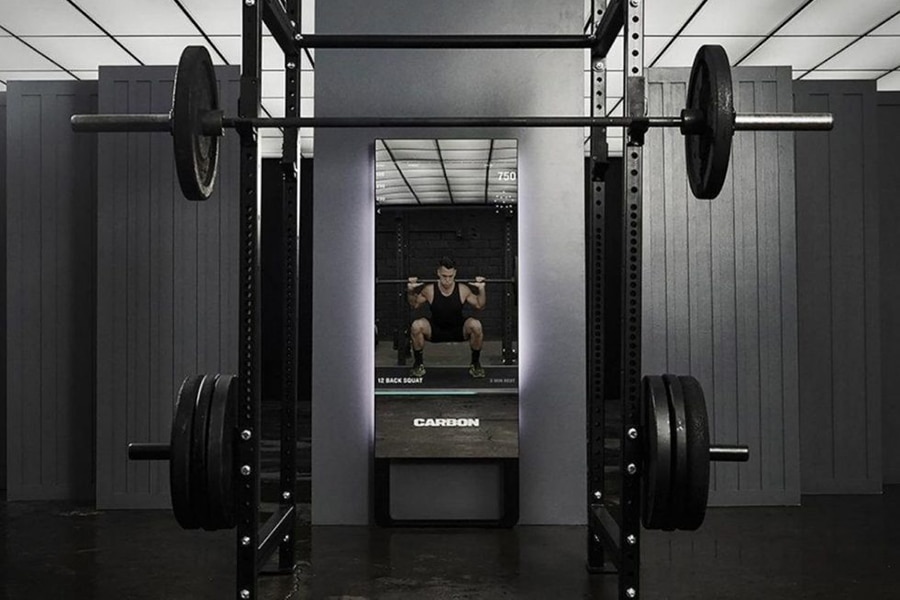 The Carbon Trainer is available now on Indiegogo with a number of different options. The Carbon Trainer is available for preorder for USD$1,750 with monthly subscription fees waived for your entire first year. Carbon will retail for USD$2,295 with a monthly subscription fee of USD$39.  The Trainer is set to ship in December of 2020.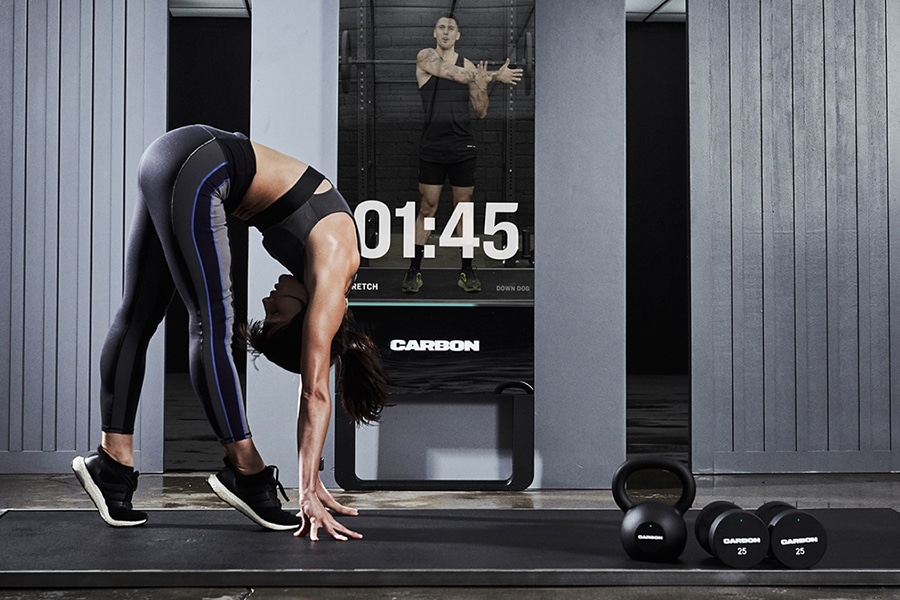 You'll also like:
Punch It Out with the Liteboxer Bundle
Tempo Fit System Uses AI to 3D Map Your Body
11 Best HIIT Workouts for Men