Dacre Montgomery's Diet & Workout Routine
With the new season of "Stranger Things" streaming on a TV or device near you, now is the perfect time to get in on the Dacre Montgomery diet and workout plan. Before taking on the role of Billy Hargrove once again, the Perth-born actor loaded up on calories, implemented a well-rounded fitness routine, and packed in some dense muscle as a result. Needless to say, Montgomery's diet and workout plan paid off in every conceivable sense of the term. A veritable stud, he's making Netflix dollars while appearing on the cover of magazines like Men's Health. Mission: accomplished.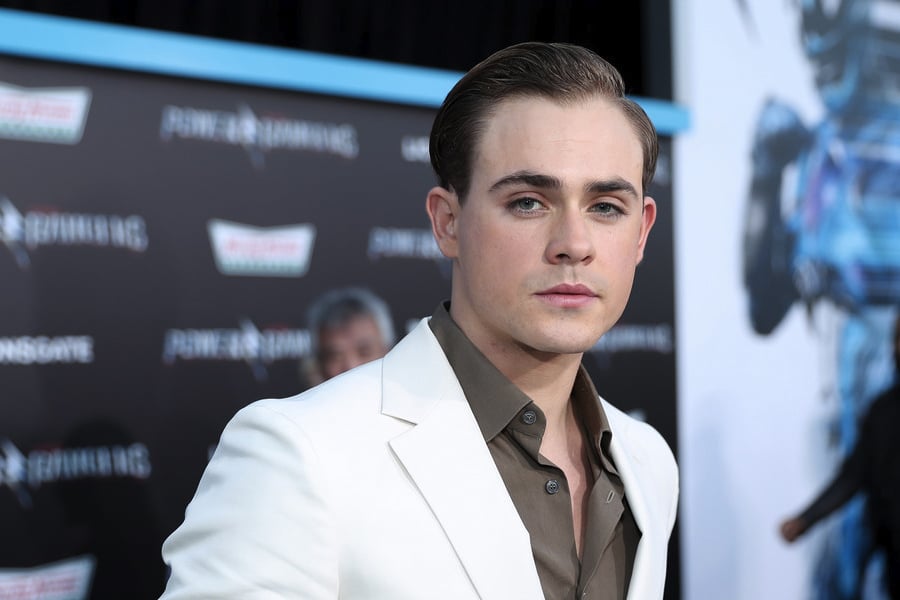 As it turns out, however, this wasn't the first time the actor has undergone a transformation. In an ironic twist, television's foremost antagonist used to face constant bullying in high school, partly because he was overweight. Taking a year off, Montgomery discovered the benefits of exercise, dropping 55 pounds on the treadmill before hitting up the barbells and kettlebells.
Unfortunately, he made the classic mistake of lifting more than he could handle, which resulted in an injury. Afterward, Montgomery pivoted toward exercises like yoga and stretching, receiving both mental and physical balance in return. When he landed the role of Jason (i.e. the red one) in the Power Rangers movie, he took up boxing and hit the weights once again. For those interested, we'll include a Dacre Montgomery Power Rangers workout routine in this very article.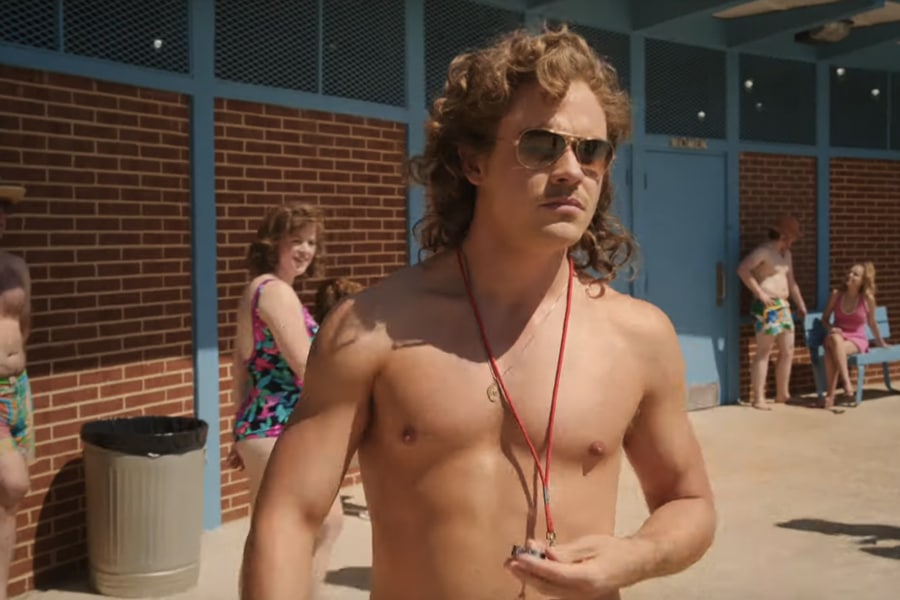 As if it's not yet obvious, the Dacre Montgomery "Stranger Things" diet and workout plan is preceded by a full slate of routines and regimens. This time around, the actor eschewed heavy lifting in favour of resistance bands, high reps of low weights, and static holds. Somewhere along the way, his girlfriend (the lovely Liv Pollock) turned him on to the power of surfing.
It all makes for a well-rounded fitness regimen and one that helped bring his small screen counterpart to life. Not only that, but it allowed Montgomery to tackle stress and anxiety, two things he's struggled with for years. The formula is relatively simple: the less downtime you have, the less time there is to worry about stuff. Consequently, the Dacre Montgomery "Stranger Things" diet and workout plan takes on a therapeutic dimension. Let's dive into the details.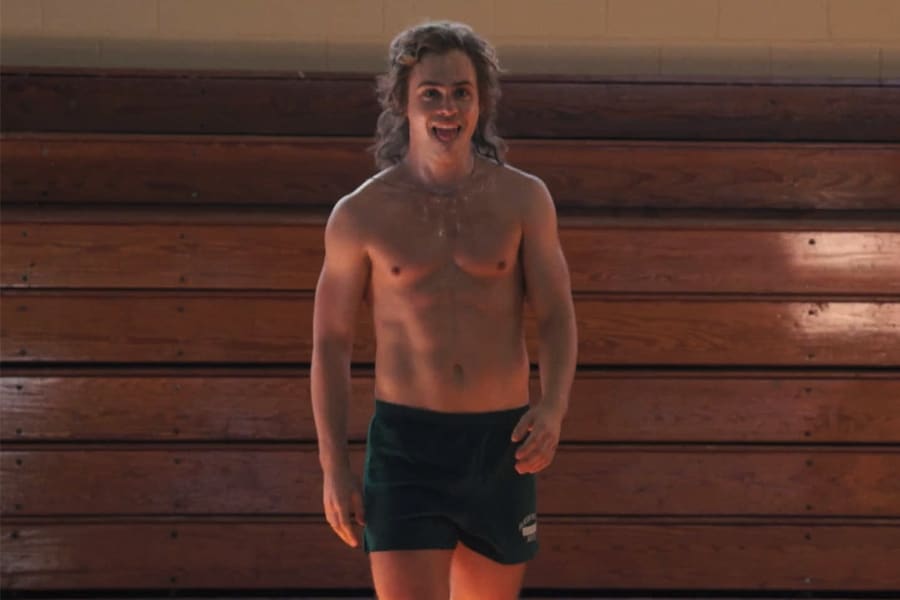 Dacre Montgomery "Stranger Things" Diet Plan
Those who have seen "Stranger Things" can attest that Billy Hargrove is more an able-bodied bad boy than he is a hardcore meathead. To cultivate the look, Montgomery focussed on building dense muscle as opposed to giant muscle. Nevertheless, that still meant adding mass to his physique, which had slimmed down since his appearance in the Power Rangers movie.
To build out from his relatively thin figure, Montgomery threw caution to the wind by eating more of…well…everything. We're talking carbs and proteins alike, which collectively added bulk to his frame. Should you do the same, prepare to hit the gym with absolute dedication and consistency, since overeating can easily lead to excess flab.
We can't tell you exactly what Montgomery consumed on a daily basis, so you'll have to apply some personal judgment. In an interview with Men's Health, he claimed that his carb and meat intakes were higher, which helped him build a "chunkier, more muscly version" of himself. To put it another way, sometimes an actor just eats everything in sight as a means of building mass.
---
Featured Video from Man of Many
---
That said, you can still take a conscious approach toward consumption. For instance, you can focus on good carbs over bad ones. By that, we mean whole grain bread or pasta, brown rice, sweet potatoes, leafy green vegetables, and fibrous fruits. When it comes to proteins, you can do no wrong with chicken breast, lean steak, fish, or alternatives like quinoa. Get rid of the alcohol and junk food altogether, as these things will only slow you down. And again: no mass-building diet in the world is worth its weight in calories if you aren't hitting the gym on the regular.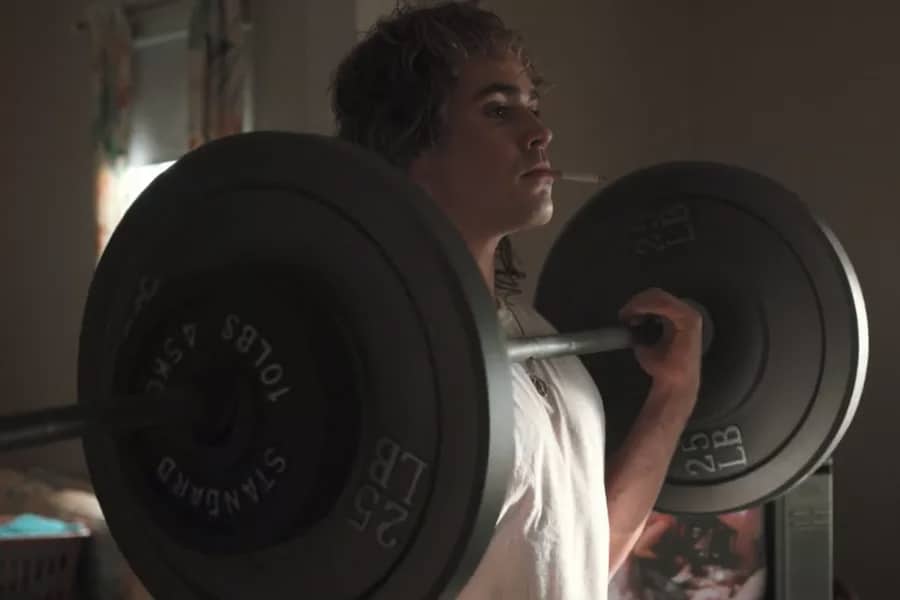 Dacre Montgomery "Stranger Things" Workout Plan
Striving for muscle density, the Dacre Montgomery "Stranger Things" workout routine consists of light weights, high reps, static holds, boxing exercises, and resistance bands. One look at the actor's impressive physique will show you the results. Should you be seeking a physical make-up that's more Keanu Reeves than Dwayne Johnson, this is one way to do it. Here's a breakdown:
Weights
Most modern workouts build strength or endurance or both in equal measure. Lifting heavy weights at low reps increases strength while lifting low weights at high reps increases endurance. When it came to straightforward weightlifting, Montgomery focussed on endurance, lifting low weights at high reps. In turn, he burned fat and achieved a more "toned" appearance.
Resistance Bands
Another way to achieve a toned, muscular body? Resistance bands, which don't add as much pressure to the joints as say barbells or kettlebells. Here are some basic resistance band exercises you can perform:
Resistance Band Bicep Curl
Stand with both feet on top of the resistance band.
Hold a handle in each hand, with your arms extended and your palms facing forward.
Slowly curl your hands up toward your shoulders, keeping your elbows tight to the side of your body.
Slowly lower back to the starting position.
Repeat
Resistance Band Bent-Over Row
Stand on top of the resistance band, keeping your feet about hip-width apart.
Hold a handle in each hand, keeping your hands by your side and your palms facing outward.
Bend your knees slightly and lean forward at the hips, with your back flat and your arms straight.
Bend your elbows and pull the band upward toward the chest, keeping the elbows close enough to skim your sides as they raise.
Straighten your arms as you lower back to the starting position.
Repeat
Resistance Band Chest Fly
Attach the band to the wall or any applicable surface behind you.
Grab each handle and stretch your arms out to either side of your body, palms facing forward.
Stand in a position where you can feel the tension in the band, and stagger your feet (i.e. keep one foot in front of the other).
Pull each handle inward, very slightly bending your elbows in the process.
Slowly and carefully return to the starting position.
Repeat
Boxing
A boxing workout is one way to build strength without resorting to heavy lifting. Here are some boxing exercises you can implement:
Jump rope
Footwork drills
Shadow boxing
Bag work
Speedball
Focus pads
Sparring
Yoga
Since his teenage days, Dacre Montgomery has been no stranger to yoga and other stretching exercises. We're not going to get all downward dog in this article since you should perform yoga under the guidance of a seasoned instructor. Just know that it's a fundamental component to various workout routines, doing wonders for muscles and the mind alike.
Surfing
If you think surfing doesn't make for a quality workout, you've never surfed. Those seeking fitness outside of the gym are well-advised to start riding the waves. Speaking of riding the waves, Montgomery is not only a surf dog but reportedly a licensed boater as well.
Dacre Montgomery Power Rangers Workout Plan
Looking for a Dacre Montgomery workout routine of the more intense variety? We've got one just for you. Before suiting up as a Power Ranger, Montgomery went all-in on weightlifting and cardio, which isn't to mention the boxing exercises and martial arts training. He reportedly worked out for up to 3 hours per day, 5 days per week. Proceed at your own pace and prepare to sweat.
Here's a breakdown:
Day 1 (Legs and Core)
Warm Up
Stretching
800m jog
3×10 Dips
3×10 Push Ups
3×10 Pull Ups
3×10 Air Squats
Workout
Non-Stop Circuit Training
60 Box Jumps
50 Lunges w/ Dumbbells
40 Jump Squats
30 Mountain Climbers
20 V-Ups
10 Burpees
Day 2 (Cardio or Activity Training)
Either 45-60 minutes of cardio or an alternate activity such as MMA training, yoga, pilates, hiking, sports, or cycling.
Day 3 (Full Body Circuit)
Warm Up
Stretching
800m jog
3×10 Dips
3×10 Push Ups
3×10 Pull Ups
3×10 Air Squats
Workout – 5 Rounds Total
25 Dumbell Curl Step Ups
15 V-Ups
10 Plank to Push Ups
5 Man Makers
Day 2 (Cardio or Activity Training)
Either 45-60 minutes of cardio or an alternate activity such as MMA training, yoga, pilates, hiking, sports, or cycling.
Day 5 (Upper Body)
Warm Up
Stretching
800m jog
3×10 Dips
3×10 Push Ups
3×10 Pull Ups
3×10 Air Squats
Workout
12 Minutes EMOM
10 Clean and Squats
Remaining Time Jump Roping
You'll also like:
Arnold Schwarzenegger's Diet and Workout Plan
Zac Efron's 'Baywatch' Diet and Workout Plan
Chris Hemsworth's Thor Diet & Workout Plan
---
Featured Video from Man of Many