Meet the New Generation of Recovery and Mobility Gear
Preceded by centuries of tradition, percussive therapy devices and compression systems pick up where manual techniques and uber-expensive contraptions left off. What was once performed by a masseuse or chiropractor now enters the home with seamless precision. That's ushered in a rapidly growing industry of high-performance therapy gear, which has spread like wildfire amongst every corner of the fitness world. Pro athletes, casual fitness enthusiasts, and everyone in between is turning on to the wonders of these user-friendly technologies, one stellar product at a time. Wellness brand Hyperice is leading the way. Just in the past few months, the company has signed game-changing deals with NBA, NFL, MLB, PGA, UFC, and New Zealand's beloved All Blacks.
Specializing in vibration, percussion, and thermal technology, Hyperice is one of the fastest-growing companies of the modern era. Recovery and movement enhancement technology is the name of their game and they've become absolute masters of the form. You can currently find products like Hypervolt Plus in professional and collegiate training rooms, physical rehabilitation facilities, gyms, massage rooms, and other wellness domains. Most recently, Hyperice acquired Normatec—purveyors of high-performance pneumatic compression systems—and thus expanded upon their portfolio.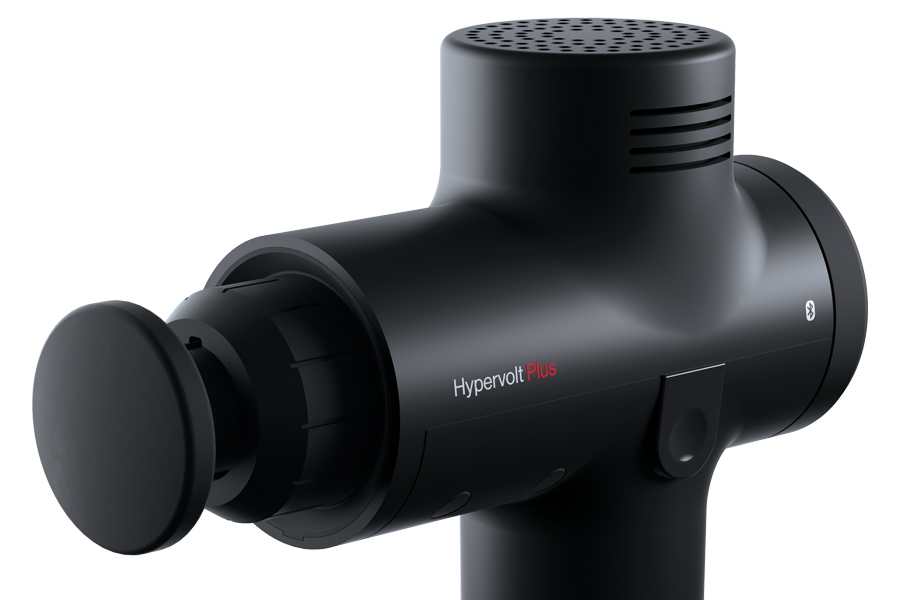 To understand the wonders of percussive or compression therapy, one must look at the human body as a generally well-oiled machine with self-healing capabilities. Sometimes, however, the oil (i.e. blood and oxygen) doesn't necessarily flow as smoothly as it should. In other cases, things like muscle recovery are inhibited by factors such as age and fatigue. Car parts begin to wear down with use and so too do body parts.
Products such as Hypervolt Plus come in like a proverbial tune-up to stimulate circulation and recovery. Are these devices absolute miracle workers? Not necessarily. They're more like catalysts that help you move better and feel better both before and after a workout. Use them wisely and you'll notice the difference, the same way you'd notice the difference after visiting a wellness professional. Speaking of which, chiropractors have been using percussive therapy devices for ages while more and more masseuses are picking up on the technique. Along similar lines, compression systems are heavily favoured in the sports industry and used by pros like LeBron James and Kevin Durant.
Hyperice continues to evolve and their output follows suit. Not just powerful and effective, these devices are becoming smarter as well. Here are two of the brand's latest and greatest: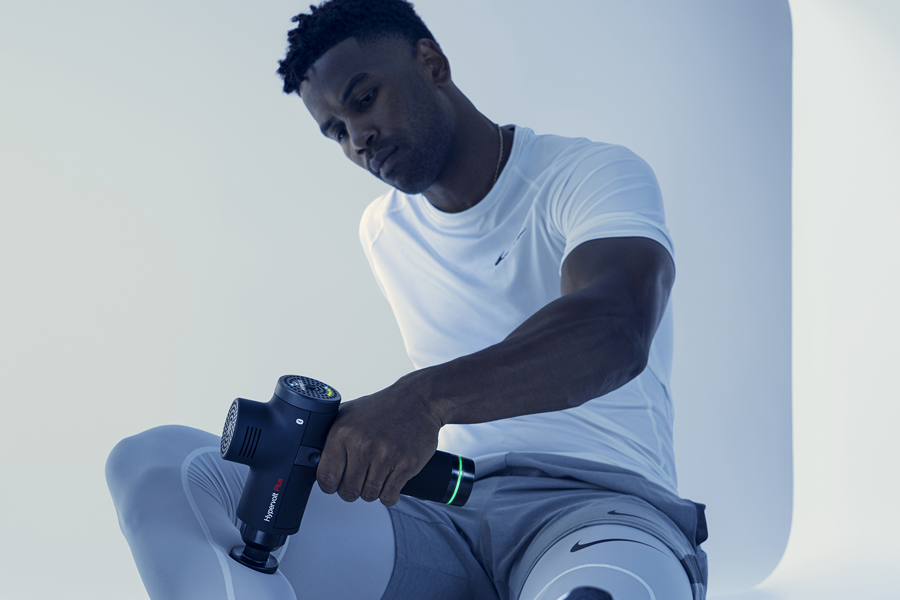 Hypervolt Plus
The original Hypervolt was already one of the world's best percussive therapy guns and now it's that much more so. Equipped with Bluetooth, the new Hypervolt Plus can fully connect with the Hyperice App for automated use. Even if you leave the app out of the equation, this is one sleek and powerful handheld device.
Choose between five interchangeable head attachments before you get to work all over your body, accelerating warmup and recovery alike. With its brushless high-torque motor and patented QuietGlide technology, the product operates at three different speeds in a near-silent fashion. In fact, this is the quietest percussion massage device on the market. Expect an improved range of motion and flexibility, along with reduced soreness and enhanced muscle performance.
Lightweight and effortless to use, the Hypervolt Plus employs a rechargeable lithium-ion battery. It features three patented pressure sensors and runs at up to 3200 percussions per minute. We have one of these bad boys ourselves and can duly attest to its seamless usability and high performance. No modern fitness arsenal is complete without one.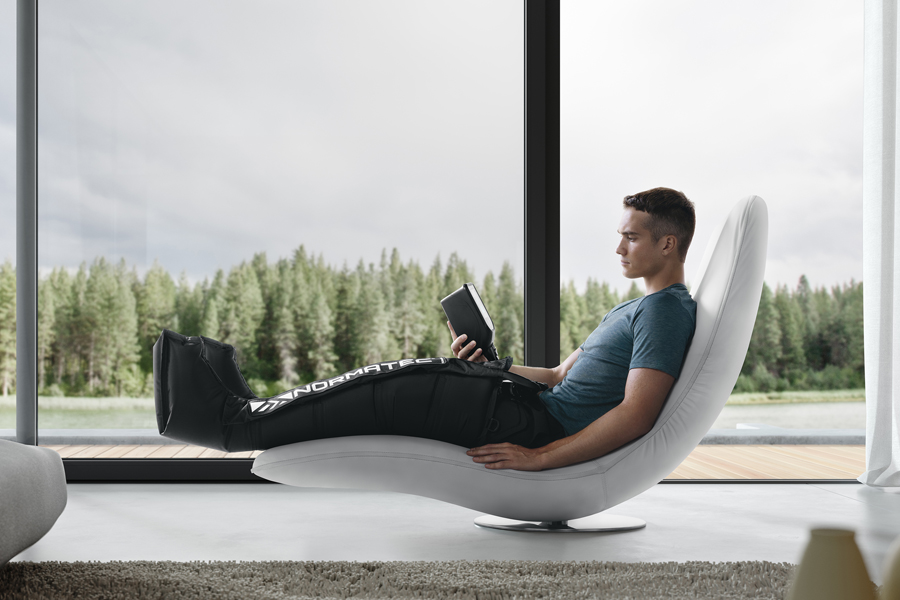 Normatec 2.0 Leg System
Whereas leg compression technology was once strictly for the pros, it's now yours to use at home. Offering dynamic air compression and patented Pulse technology, the Normatec 2.0 Leg System flushes out soreness by bringing oxygenated blood to key areas of the body (i.e. the parts furthest from the heart). Fit two standard attachments over your legs and use the brilliantly compact, digital device to target zones, adjust pressure, and more.
Like its high-performance brethren, this wondrous gear helps you warm up before a workout and then quickly recover afterward. It was created by a physician bioengineer, who developed a patented massage pattern by way of three techniques: pulsing, distal release, and gradients. Bolstered by this signature massage pattern, the system increases blood flow, expedites muscle recovery, promotes healing, improves maneuverability, and reduces soreness or pain sensitivity.
Ultimately, you can think of Normatec 2.0 as a personal massage therapist who's always within reach. As it so happens, this massage therapist is also Bluetooth-enabled and app compatible. That allows you to integrate your recovery session into your training plan and then control the session from your phone. Hey, if compression therapy is good enough for King James, it's good enough for you.
We live in a brave new world and an optimal one too. No longer do you have to leave the home to benefit from the wonders of vibration therapy and compression systems. Thanks to Hyperice, the technology comes to you and in a gloriously streamlined fashion. Make like a pro by bringing Hypervolt Plus and Normatec 2.0 into your arsenal. Your body will thank you.