RE:GEN Workout Bike Turns Your Sweat Sesh into Clean Electricity
It's the stuff of cartoons and humorous television advertisements. The idea of using a stationary bike as a means of renewable energy has seemed a fantasy for most of us, but Energym has made that pipe dream a reality. The new RE:GEN is an indoor fitness bike that captures all your sweat and effort and turns it into clean electricity that you can use to charge electronic devices.
You'll also like:
13 Best Forearm Workouts and Exercises
16 Best Calf Exercises and Workouts for Men
14 Best Dumbbell Workouts and Exercises For a Full-Body Workout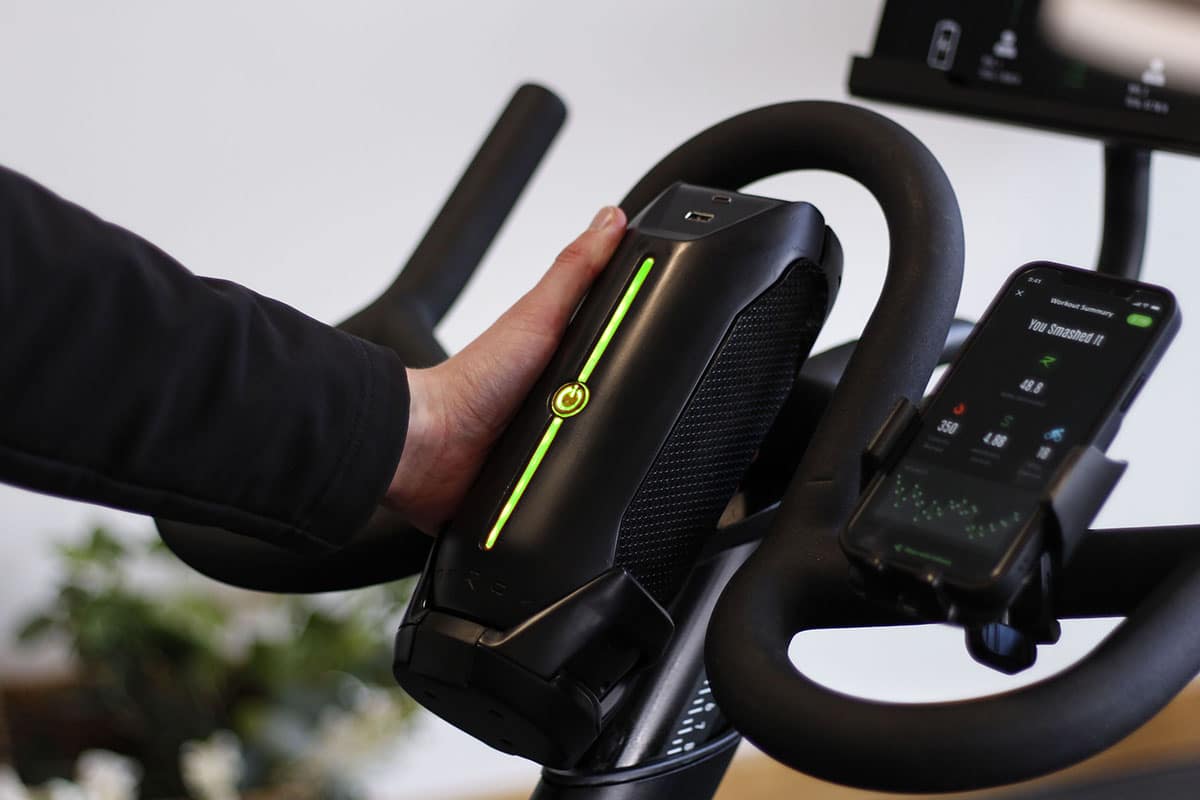 It's been a two-year project, but RE:GEN is almost a the launch point (the goal is to be ready for a May 2021 launch). The bike works by capturing the power you create during a workout and then storing it in a 100Wh battery called the Ohm. When you finish your work out, just unclip the Ohm from the bike and then plug your electronic devices into the battery using the USB-C and USB A charging ports. Energym estimates that the average workout generates somewhere between 170Wh and 230Wh, which is enough electricity to charge a MacBook PRO 2.6 times, an iPhone 12 8 times, or an iPad PRO 4 times. You can even plug up to four devices into the Ohm at a time for simultaneous charging.
RE:GEN goes beyond charging batteries, though. It also helps you get the most out of your workout. Resistance is controlled digitally by the bike, and the Ohm can be used as a power meter to display your Functional Threshold Power with its five-colour zoning system to help you keep your performance consistent.
If you want to make your workout more entertaining, you can also pair the RE:GEN with the Zwift—a cycling game and training platform. Energym's AI technology can build tailored workouts for you as well. Finally, you can earn rewards through Sweatcoin with each workout that you complete.
RE:GEN is made from tri-axis aluminium and steel frame with a padded saddle and a handlebar that is micro-adjustable. It also comes with a tablet screen holder. You'll also appreciate that your workout helps to reduce your carbon footprint. You can back their Indiegogo project for just $2,352.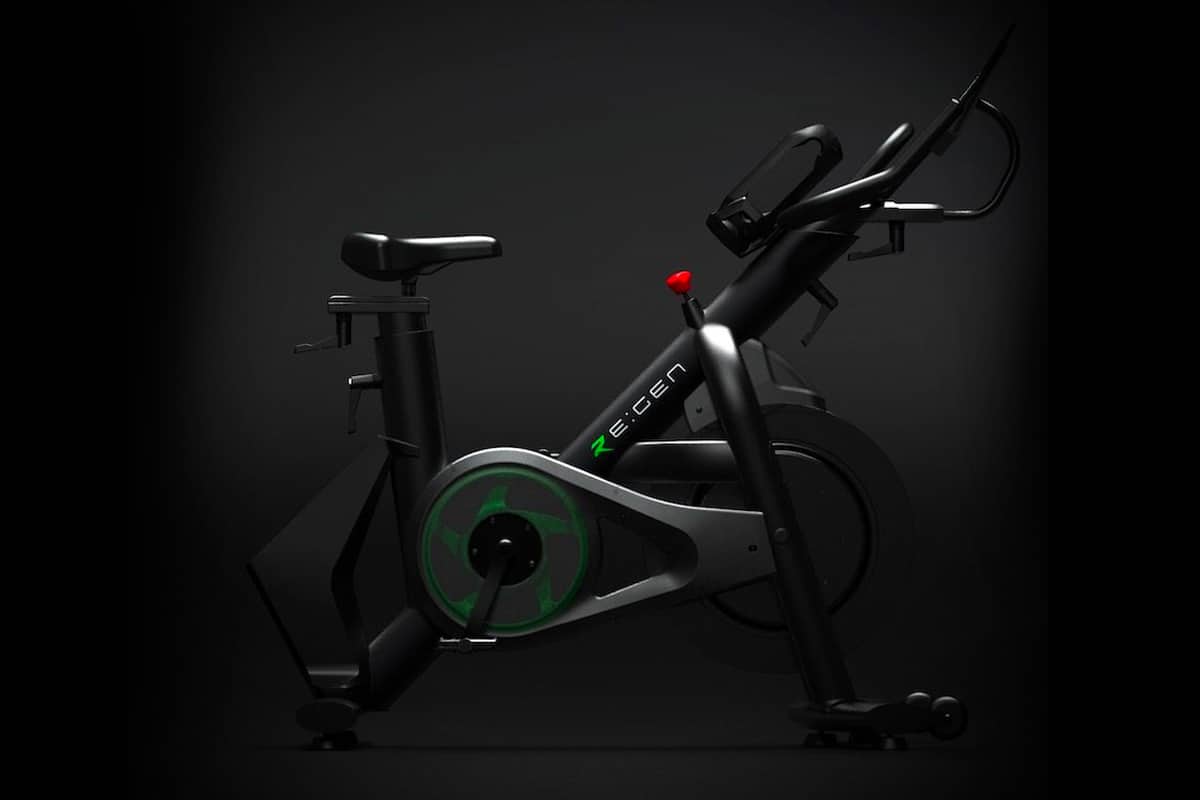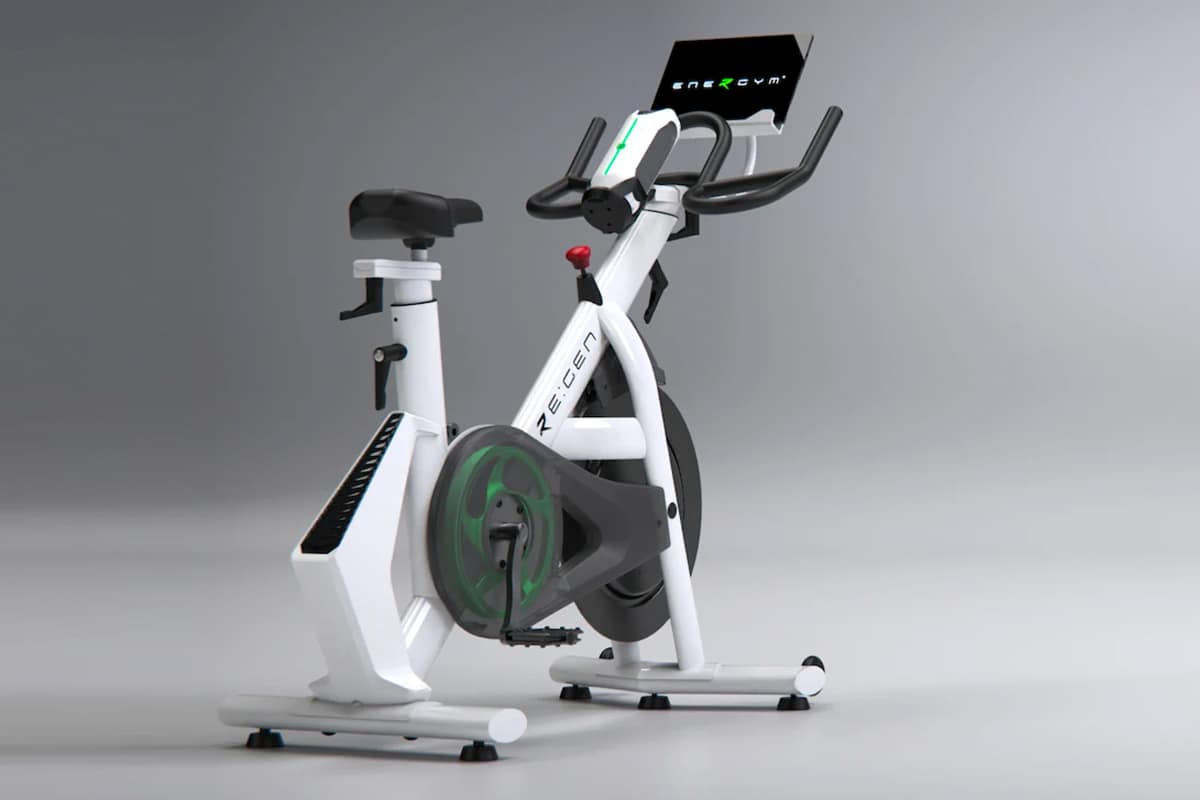 You'll also like:
13 Best Forearm Workouts and Exercises
16 Best Calf Exercises and Workouts for Men
14 Best Dumbbell Workouts and Exercises For a Full-Body Workout