Sebastian Stan's 'Winter Soldier' Workout and Diet Plan
Do you want to replicate the chiselled abs and bulging arms of the Winter Solider? It's no walk in the park but following Sebastian Stan's Winter Soldier workout will soon have you looking like one of Marvel's most iconic characters.
Stan's performance in Winter Soldier required some serious muscle, discipline and agility.  To achieve this, the actor followed an intense diet and workout regime developed and put into practice by super coach Don Saladino. The New York City-based trainer has an impressive repertoire of actors under his mentorship, including Jake Gyllenhaal and Wolverine, or Hugh Jackman, as some of you may know him.
During the COVID lockdown, the pair set to work, developing and refining an intense workout regime and diet plan that is designed specifically with working out at home in mind. This means it's perfect for you or any average folk to put into practice. One good thing to come out of lockdown, we now have our hands on the secret recipe for looking as toned and ripped as Sebastian Stan.
You'll also like:
34 Best Bodyweight Exercises for Men
17 Best Trap Exercises for Strength and Size
21 Most Insane Actor Fitness Transformations in History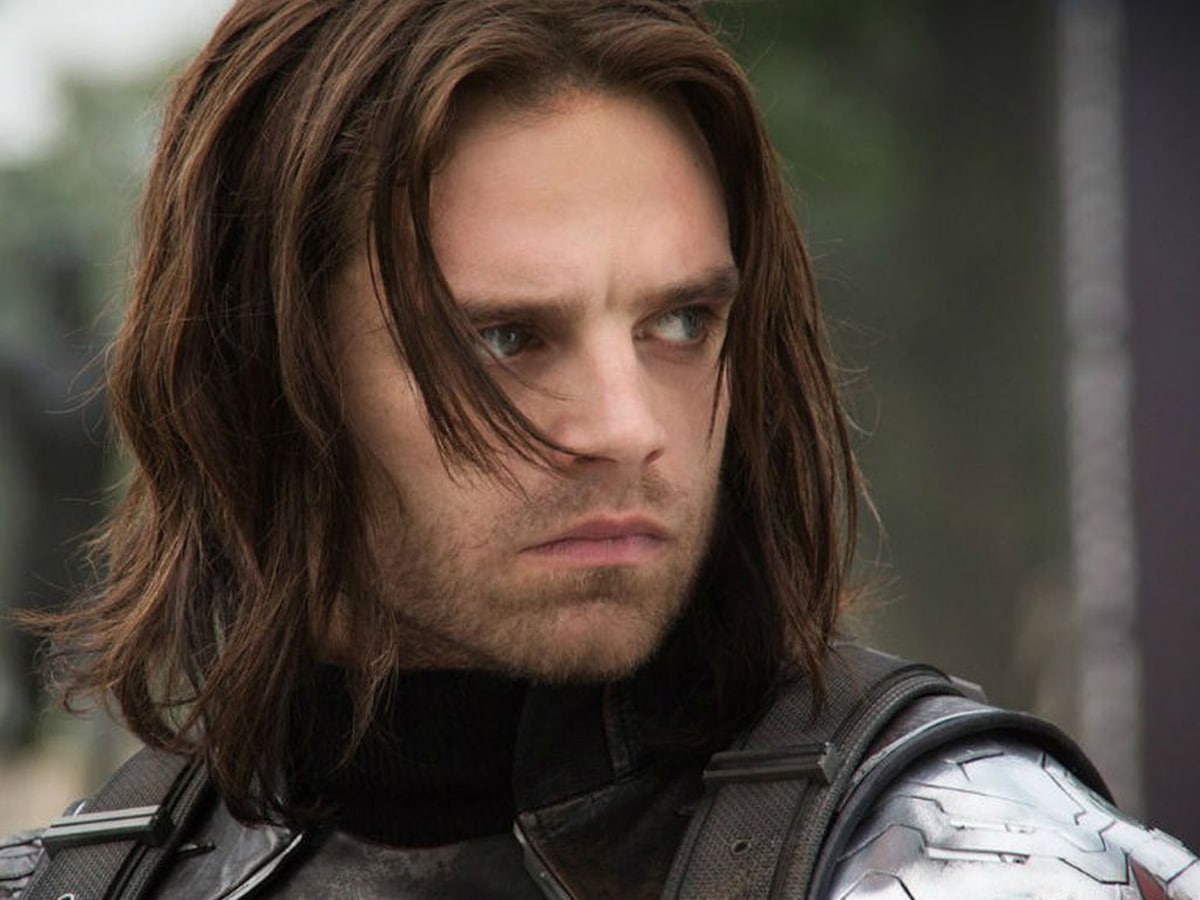 Who is Sebastian Stan?
Born in 1982 in Constanta, Romania, Stan moved to Vienna in Austria when he was eight years old with his mother. Four years later, they moved to Rockland Country, New York, where Stan attended the Rockland school. During this time, he starred in school productions of classics like West Side Story and Little Shop of Horrors. Acting became a passion for young Sebastian and he was accepted into Rutgers University's Mason Gross School of the Arts, where he graduated in 2005.
Stan appeared in plenty of television roles, his most famed being the role of Carter in the popular series Gossip Girl, however, it wasn't until his role as Bucky Barnes/Winter Soldier in the Marvel Cinematic Universe that Stan gained worldwide recognition as an established actor in his own right. He has since appeared in the popular science fiction film The Martian and in the indie biopic I, Tonya.
His acting chops and physical charm has transcended the performer to a position of international stardom. He has been nominated for the best supporting actor by Critics' Choice Television and won the Hollywood Film Award for Ensemble of the Year for his role in I, Tonya.
Age: 38 years
Height: 6 ft 0 inches
Weight: Approximately 78 kg
Acting career: 2003 to present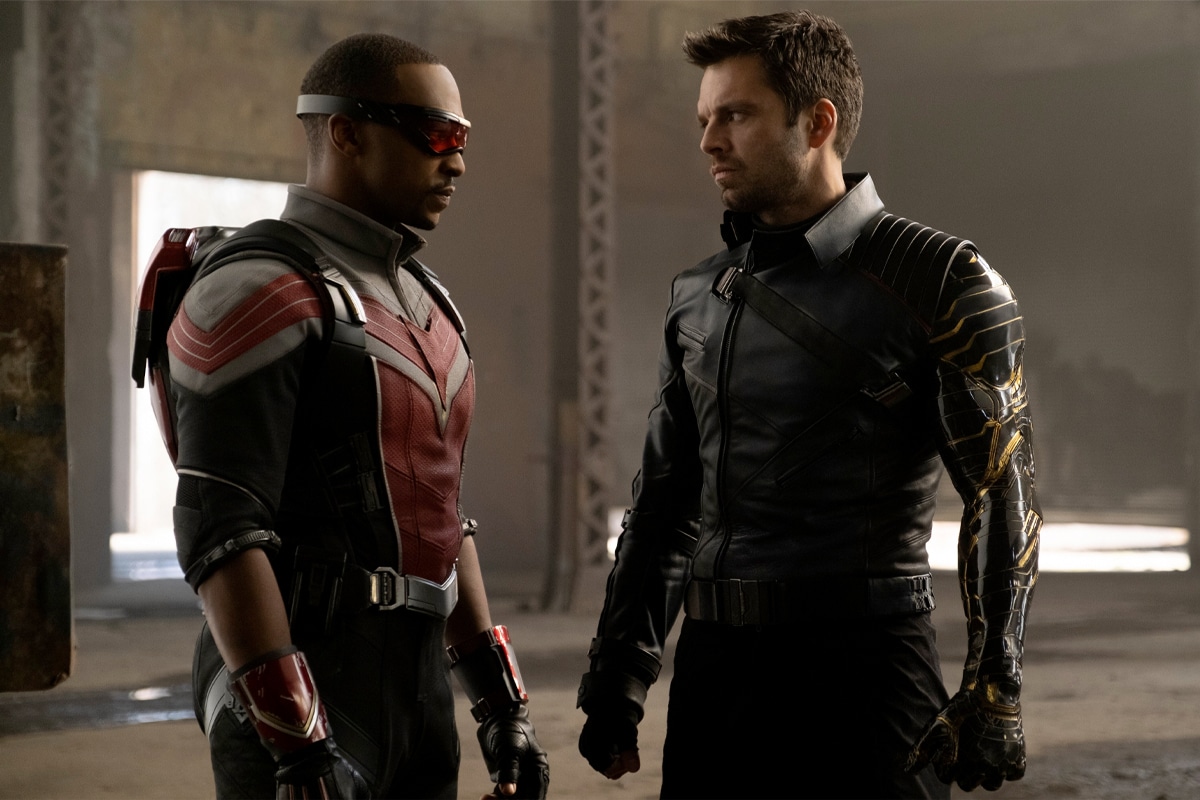 Sebastian Stan Winter Soldier Diet Plan
If you want to look like the Winter Soldier, you also have to follow the Sebastian Stan diet to a tee. According to Fitness Clone, for Winter Solider Stan followed a strict diet of lean protein, veggies and a decent amount of healthy fats. The fats were an essential part of his fitness journey as Stan was working out so much that he needed plenty of fats to help build muscle and recover. The diet included frequent meals, around 5 to 8 per day. Here's an example of the actor's daily diet:
Meal 1:
Coffee
Rice cake with honey and almond butter
Meal 2:
Protein shake
Handful of nuts e.g. almonds, walnuts, cashews
Meal 3:
Chicken breast
Rice
Green vegetables e.g. broccoli
 Meal 4:
Avocado and egg whites
Rice cake or rye bread
 Meal 5:
Fish
Leafy greens
Sweet potato cooked with coconut oil
 Meal 6:
As you can see from this, Sebastian Stan's diet plan for the Winter Soldier involves some strict discipline. The diet includes plenty of healthy fats, lean protein and green veggies with some carbs for some extra bulk. The diet plan avoided processed foods, salt, refined sugar and did not allow for eating out or takeaway.
While this may seem like a chore, and the meals may appear to be fairly bland, it is the sacrifice you're going to have to make if you want to look as fierce as Sebastian Stan. Before you completely bail, it's important to note that Stan is allowed one cheat day each week, which not only helps with boosting metabolism but is super important on a mental level.
Sebastian Stan Winter Soldier Workout Regime
With his chiselled face and even more chiselled abs and ripped arms, Sebastian Stan is the image of fitness and power in the Marvel series. While Stan's strict meal plan has been pivotal to perfecting his physique, and we hate to say it- but there is also a lot of physical, strenuous workouts that come hand in hand with achieving the final product.
The workout regime was developed by coach Don Saladino along with Stan. According to Men's Journal, Stan reported the process of staying in shape for his role as the Winter Soldier has changed his life.
A lot of the exercises involve Stan's body weight or a simple kettlebell or pair of dumbbells. Luckily for us, this means the workout regime is accessible and easy for most of us to follow. So- you have no excuse but to give it a go! Here's a snapshot of Stan's workout routine according to the team at Muscle and Fitness.
Day One:
Kettlebell swing as a warm-up
Zercher squat- 3 sets of 3 reps
Barbell bench press- 3 sets of 3 reps
Barbell deadlift- 3 sets of 25 reps
Push up renegade row- 3 sets of 10 reps
Single-leg squat- 3 sets of 8 reps
Box jump- 3 sets of 8 reps
Day Two:
Kettlebell swing as a warm-up
Chest-supported row- 5 sets of 12 reps
Alternating incline dumbbell bench press- 5 sets of 12 reps
Alternating lat pulldown- 4 sets of 10 reps
Seated military press- 4 sets of 10 reps
Dumbbell curl- 4 sets of 15 reps
Skull crusher- 4 sets of 15 reps
Day 3:
5 minutes of aerobic plyometrics as a warm-up
Medicine ball overhead throws- 3 sets of 5 reps
Lateral leap and hop- 3 sets of 5 reps
Farmer's walk- 3 sets of 25 metres
Box squat- 3 sets of 3 reps
The Sebastian Stan workout regime values quality over quantity and includes a lot of upper bodywork. This is an example of one week of training for Stan in preparation for the role, but Stan and his trainer made sure to mix it up from week to week to work new muscles and keep it interesting.
You'll also like:
34 Best Bodyweight Exercises for Men
17 Best Trap Exercises for Strength and Size
21 Most Insane Actor Fitness Transformations in History
Still have questions? We've got you covered.
General FAQs
What is Sebastian Stan known for?
Sebastian Stan is most well-known for his role as Bucky, also known as Winter Soldier in the Marvel Cinematic Universe series.
Who is the new Captain America?
The new Captain America in The Flacon and the Winter Soldier is John Walker, played by Wyatt Russell.
Is The Falcon and The Winter Soldier finished?
Yes, The Falcon and the Winter Soldier is finished. The series premiered on March 19, 2021 and ran for six episodes until April 23, 2021.