This $50 Device Could Fix Your Back Problems For Good
Imagine living with a debilitating back problem—pain, discomfort, stiffness. Sounds terrible, doesn't it? Well, it doesn't have to be that way thanks to Dr Aaron Fu and his Trigger Point Rocker. Claiming to sort out that twisted back of yours, you can target every niggle and pain with this innovative pressure point contraption. Available now from Kickstarter, give your back a break and relieve all that tension with the help of the Trigger Point Rocker.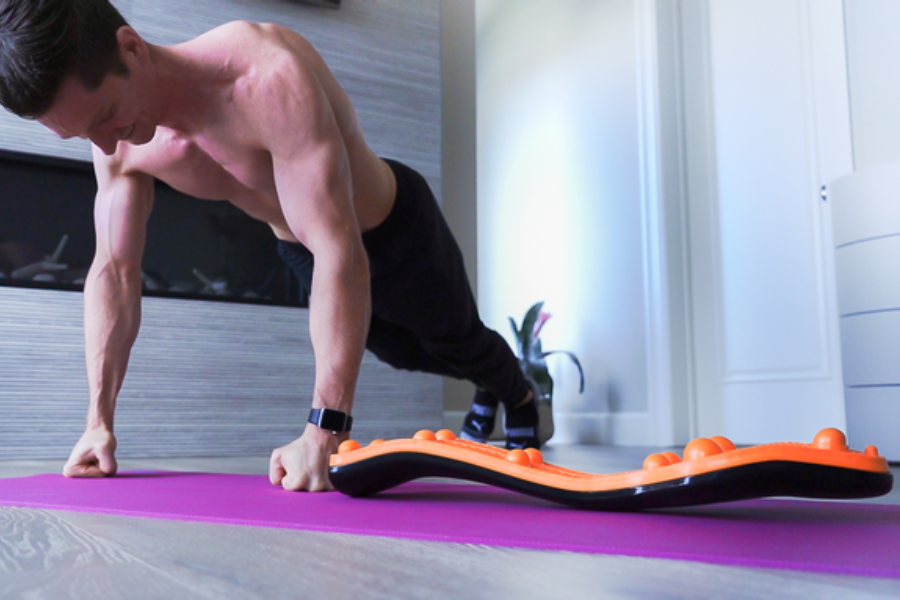 Able to target your shoulders, neck, lower and upper back, the Trigger Point Rocker is Nirvana for your back. No need to pack your bags to visit Shangri La. All you need is the Trigger Point Rocker and five to ten minutes for that heavenly feeling in your back.
Utilising a patent-pending construction the Trigger Point Rocker combines the hands-on clinical experience of Dr Aaron Fu with a bucketload of science to target the myofascial trigger points on our bodies. If you're staring at that medical term, wondering what it means, you're not alone. We had to look it up too. Myofascial refers to the pain syndrome in which pressure on sensitive points in the muscles can cause pain in seemingly unrelated body parts. Aiming to address these concerns, and give everyone that feeling of relief, Dr Fu spent ages constructing multiple prototypes, each with real feedback from beta testers. Now onto his final design, Dr Fu has ultimately discovered the "ahh moment" for you and your back.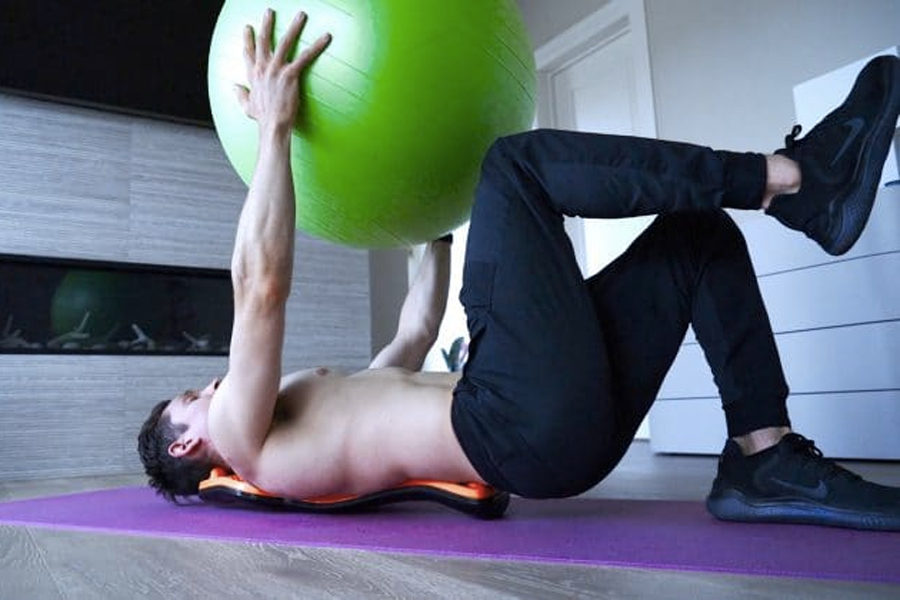 So what can the Trigger Point Rocker do? Well, it can relieve back, neck and shoulder pain. Stabilise and strengthen your core. Improve posture. It can help you relax or distress. Align your spine and release tension and tightness. Reduce recovery time after exercise and increase blood circulation. And with all that pain and discomfort removed, Dr Fu reckons it will even improve your mood and sleep.
---
Featured Video from Man of Many
---
The Trigger Point Rocker allows you to control every part of the process. You can control the amount of pressure placed on your myofascial trigger points by adjusting your body's position, which in turn determines the amount of weight applied. By slowly lowering yourself onto the Trigger Point Rocker and the collection of pressure knobs, you can apply deep stimulation to relieve pain and tension. These knobs are separated into three distinct zones. One zone for the suboccipital muscles, a second zone for your shoulders and upper back (thoracic spine pressure points), and a third zone for your lumbar spine pressure points and lower back pain.
For only $49 you can achieve Nirvana for your back with the help of Dr Fu's Trigger Point Rocker, available exclusively from Kickstarter. That is if it doesn't end up on Indiegogo later on.
---
Featured Video from Man of Many