11 Best Hibachi Grill & BBQ For Any Occasion
Originally hailing from Japan, hibachi grills deliver high-quality barbecue in a preciously compact form. The term translates to "fire bowl" and for obvious reasons, as most of these grills put a flat cooking surface over an open charcoal flame. They come in a few different styles and materials and make for a sound alternative to standard charcoal or propane. Whether you're cooking small meals or taking to the wilderness, the best Japanese hibachi grill are definitely your friend.
You'll also like:
18 Best Glamping Spots Near Sydney
A Beginners Guide to the Ketogenic Diet
12 Best Fishing Spots in Sydney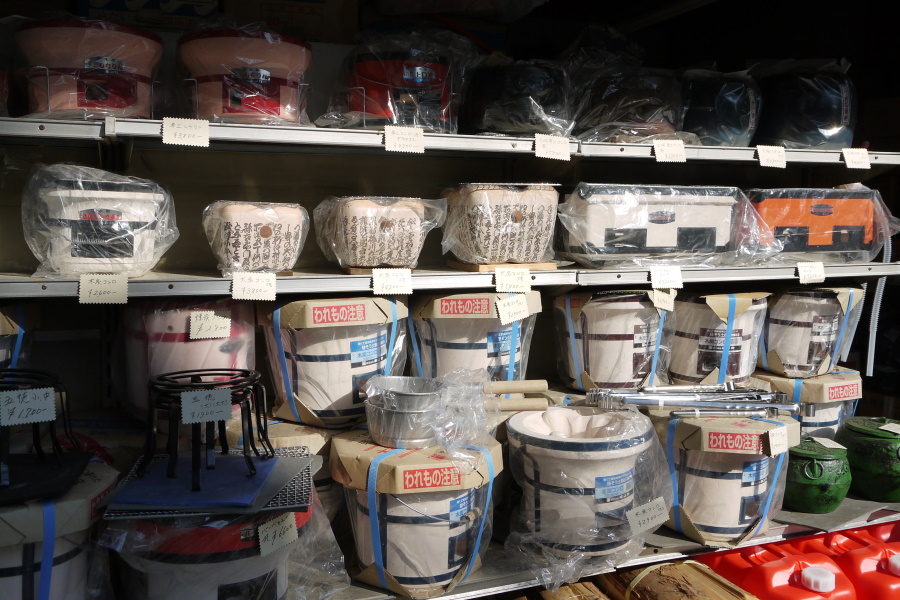 What is a Japanese Hibachi Grill?
When a lot of people see the words "hibachi grill," they tend to picture the nearest Benihana or a similar style of restaurant. Technically, the flat iron plates you see at Japanese restaurants are not hibachi, but teppanyaki grills. Nevertheless, both terms have become somewhat interchangeable.
However, true Japanese grills take the form of a round or box-like open-topped container with heatproof lining. Designed to hold burning charcoal, they impart an artisanal vibe. Modern variations are typically big enough to build a two-level fire, meaning you can make one side hotter than the other.
Being that your food remains close to the flame, hibachi bbq is best used for cooking things like seafood kebab or small strips of meat. Master this type of cooking and you'll generate distinctive flavour out of every bite.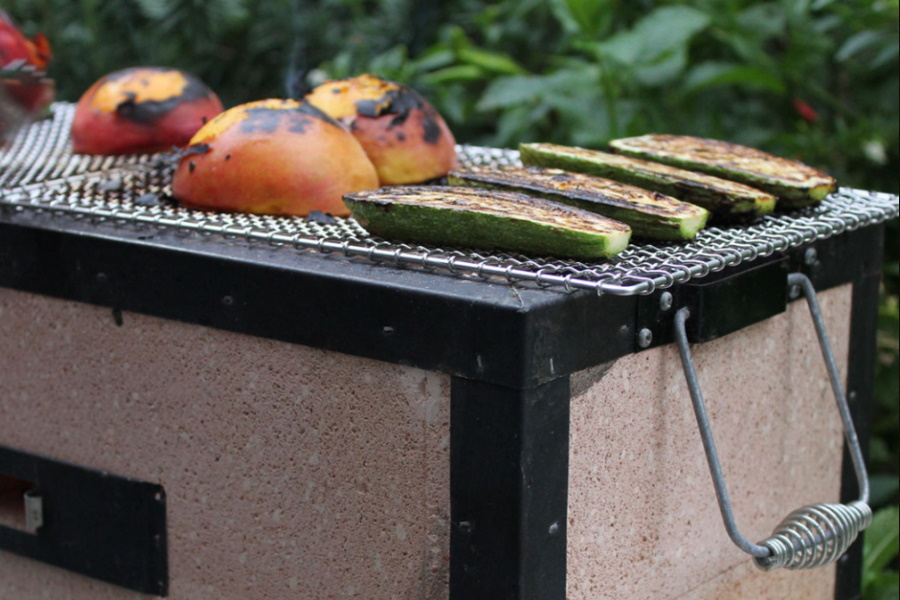 Type of Hibachi Grills
Being that the term "hibachi grill" takes on a looser meaning in places like North America and Australia, there's no shortage of different styles and materials from which to choose. What remains consistent from one version to the next is the lack of a top lid. Here are some different types:
Charcoal hibachi grill – Generally small and portable, this type usually places a cast-iron grate over a base of charcoal. Cheaper versions employ cast aluminium (in lieu of clay, cast-iron, ceramic, or rare materials like diatomite), which doesn't deliver the same tier of character or quality. Some, but not all, include bottom vents for additional heat control. Most are large enough to allow for two-level charcoal fires.
Gas griddle – Popular in outdoor kitchens, this type generally employs materials like cast aluminium or stainless steel. It uses propane gas as a heating source and bears a stronger resemblance to your standard barbecue or griddle. While not traditional, it is convenient. Just don't expect to get any of that smoky charcoal flavour.
Teppanyaki grills – This is a freestanding type of flat-surface bbq and it's more or less become part of the hibachi family, if only for the sake of marketing. Most often, it uses propane gas as a heating source and features a cast-iron surface.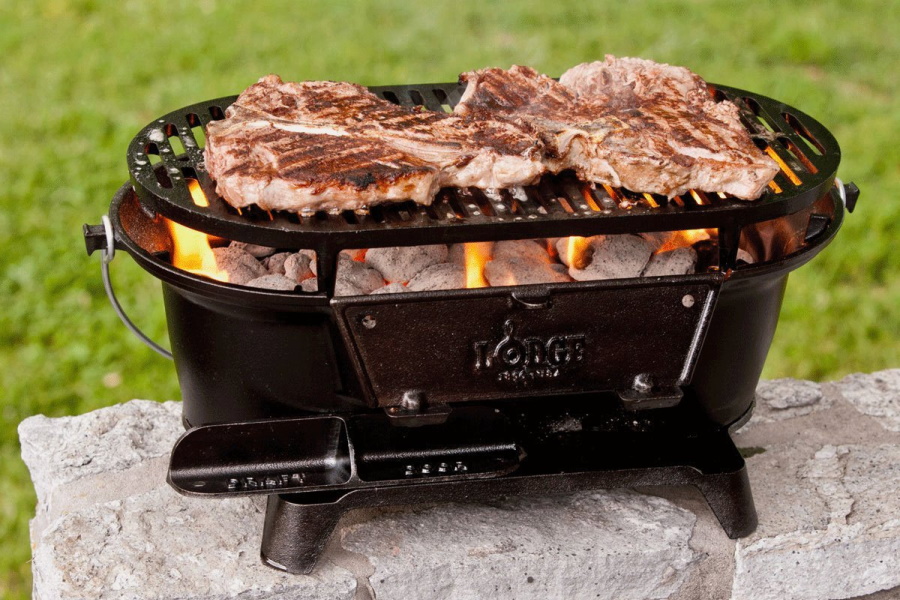 What Food to Cook on a Hibachi Grill
With their relatively compact sizes, the best hibachi grills should be used for cooking small portions over a charcoal flame of:
vegetables;
seafood; and
meat.
Picture red pepper and mushroom kebabs, fish filets, strips of flank steak, or chicken yakitori and you get the idea.
Tips for Grilling
Whether you're an expert or novice, there's no harm in reviewing a few pointers before you grill. Here we go:
Set your bbq top a safe foundation such as heatproof bricks or tiles.
Make sure the surface you're resting the hibachi on is completely sturdy.
Keep a bucket of water or fire extinguisher close by in case of emergency.
If you're grilling with expensive charcoal (aka binchotan), put the un-burnt pieces in an airtight metal container for later use.
Barring emergencies, don't spray water on a cast-iron or clay hibachi grill when it's still hot, as this can cause damage.
If you're using a cast-iron grill, rub it down with vegetable oil after use and store it in a dry place so as to prevent rusting.
Things to Look for When Buying a Hibachi Grill
Quality, flavour, and control are three things that separate the best hibachi grills from the rest. That means looking for the following features:
Charcoal cooking – As you might soon discover, charcoal flames deliver a tier of smoky flavour that gas simply won't provide.
Cast-iron grate – It might cost a little more than cast aluminium, but it lasts longer and does a better job at retaining flavour.
Two-level fire – With the ability to separate charcoal into two levels, you generate more functionality and prep time out of the grill.
Bottom vent – Because hibachis have open tops, the fire usually gets plenty of air. Nevertheless, a bottom vent brings the control factor up a notch, allowing you to channel air and fan the flames.
11 Best Hibachi Grills
You should be more or less up to speed by now and presumably getting a little hungry. Allow us to fuel your fire and fan your flames with the best Japanese hibachi grills.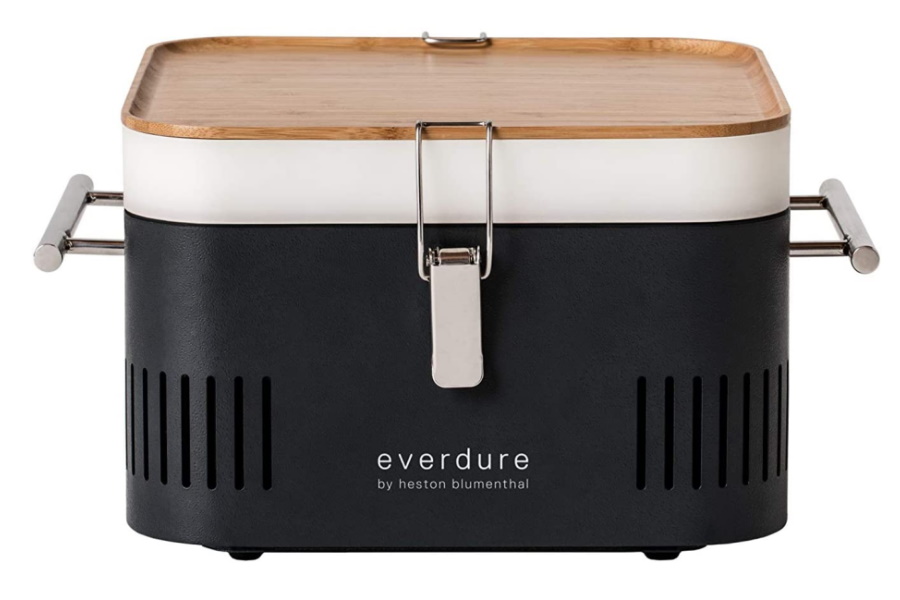 1. Everdure by Heston Blumenthal Cube
Ideal for outdoor use, this lightweight bbq packs all the essentials into a clean and portable exterior. Since the base plaque is integrated, you can grill food on virtually any surface. A food-grade storage tray and bamboo preparation board are also part of the package.
Material: steel
Price: US$199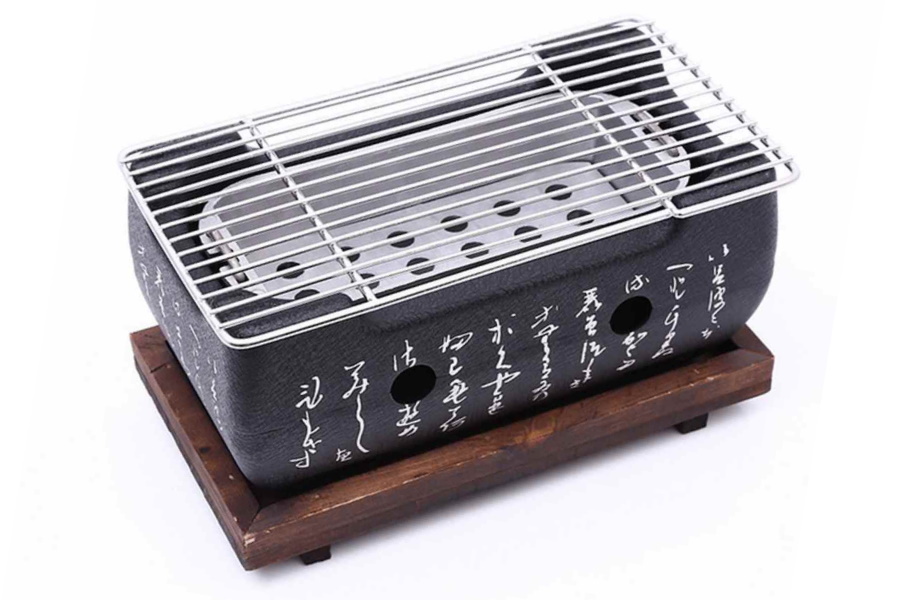 2. YLJYJ BBQ Grill
Taking its heritage to heart, this hibachi grill delivers Japanese accents and traditional design. Equal parts elegant and durable, it places a stainless steel frame over a rustic wooden chassis.
Material: aluminium alloy and stainless steel
Price: US$134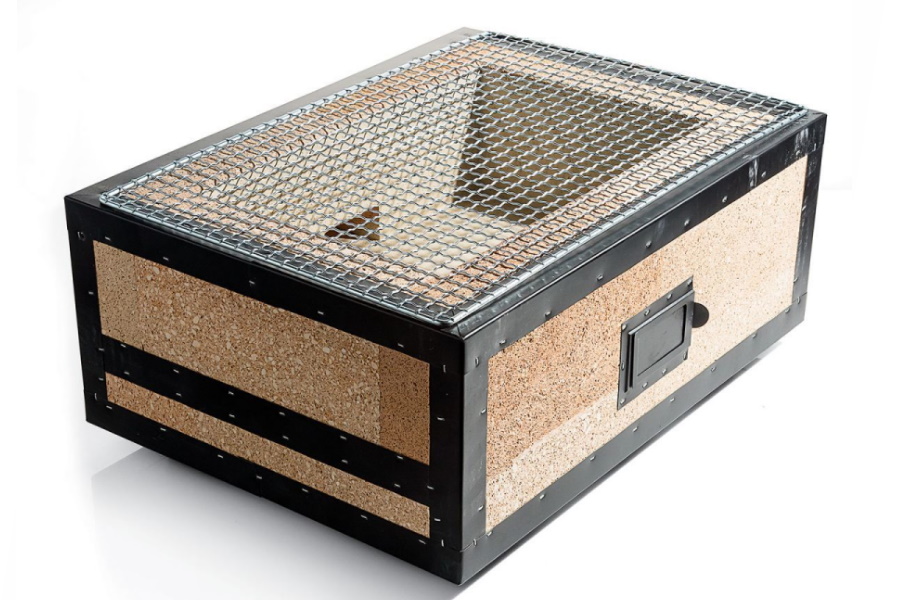 3. Kinka BBQ Diatomite Charcoal Grill
A porous type of rock called diatomite makes up the frame of this charcoal grill and keeps the exterior from getting too warm. Other benefits include even heat distribution and easy cleanup. Plus, look at that beautifully compact design!
Material: diatomite
Price: US$360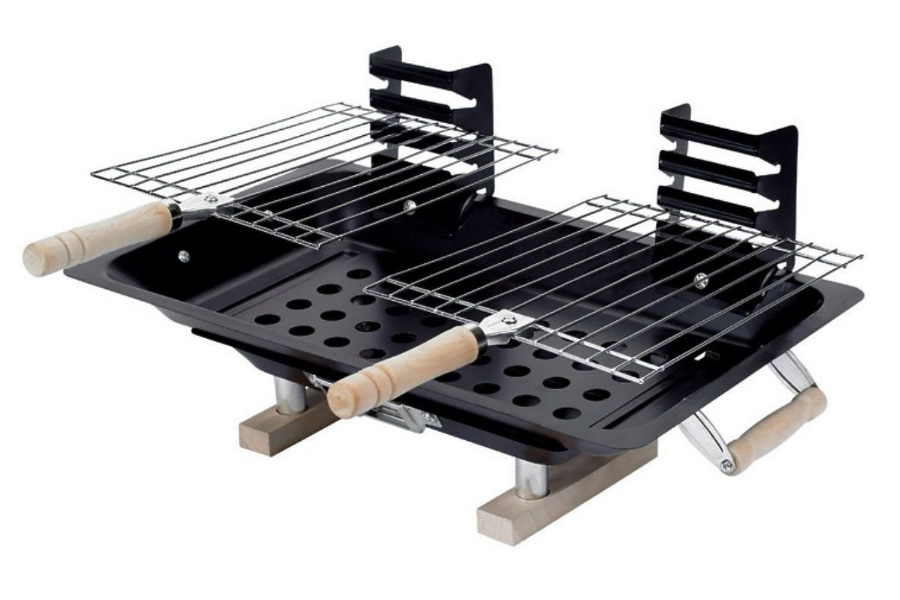 4. DINY Home & Style Hibachi Charcoal BBQ Grill
On the supremely affordable end of the spectrum is this multi-tiered hibachi grill from DINY. Effortlessly portable, its two racks (with wooden handles) can be placed at three separate heights over coals.
Material: steel
Price: US$25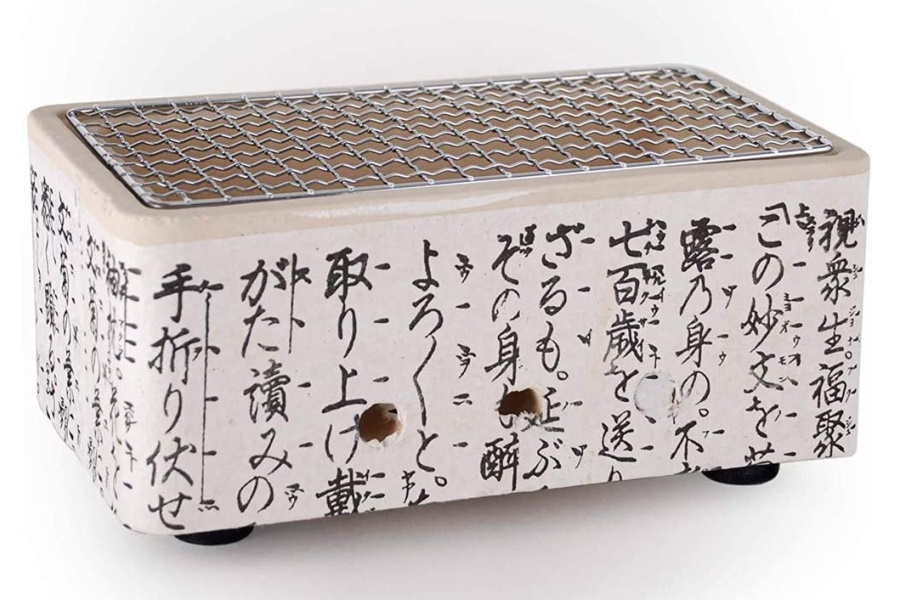 5. Hinomaru Collection Shichirin Konro
Behold the artistic flourishes of this hibachi grill, which features ceramic walls and a wire mesh grate. Use it for cooking and then leave it out as a decorative piece.
Material: ceramic
Price: US$87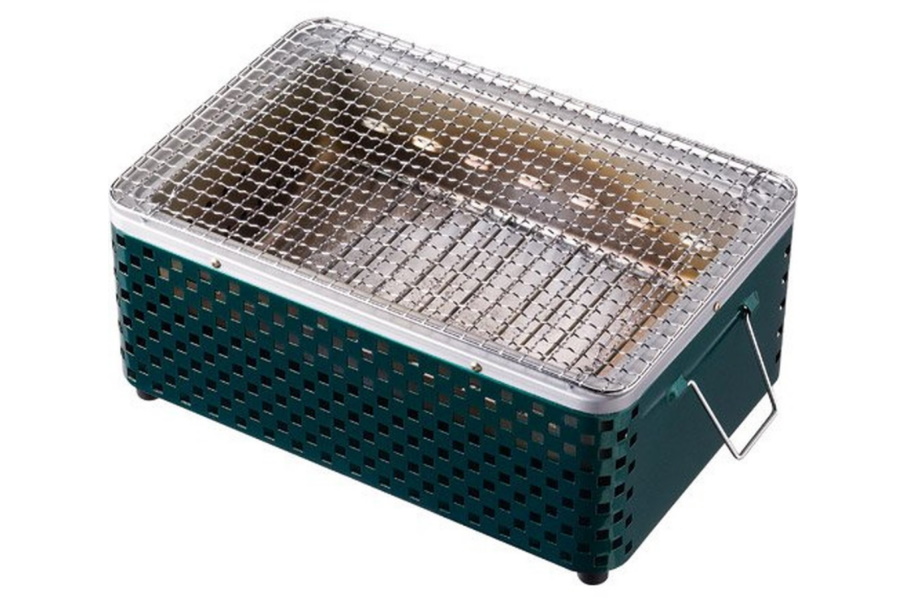 6. Yakitori BBQ Charcoal Grill
Streamlined, simple, and sturdy, this Japanese hibachi grill gets the job done one delicious cookout at a time.
Price: AU$242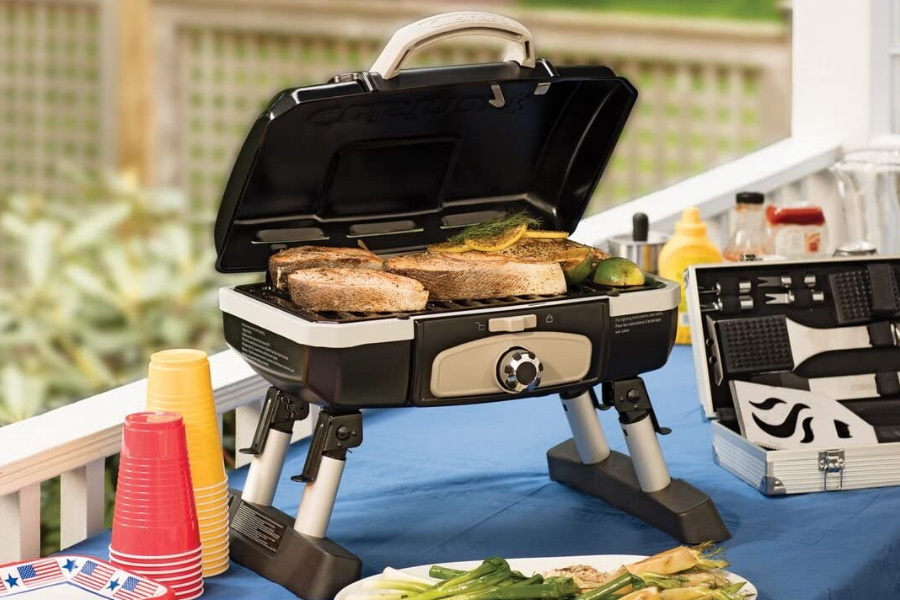 7. Cuisinart CGG-180T Petit Gourmet Portable Tabletop Gas Grill
Touting a robust and classic design, this gas grill from Cuisinart cooks up to 8 burgers at once. Features include a 5,500 BTU stainless-steel burner and porcelain-enamelled grate. While not a traditional hibachi grill, it still makes for a terrific camping essential.
Material: steel
Price: US$105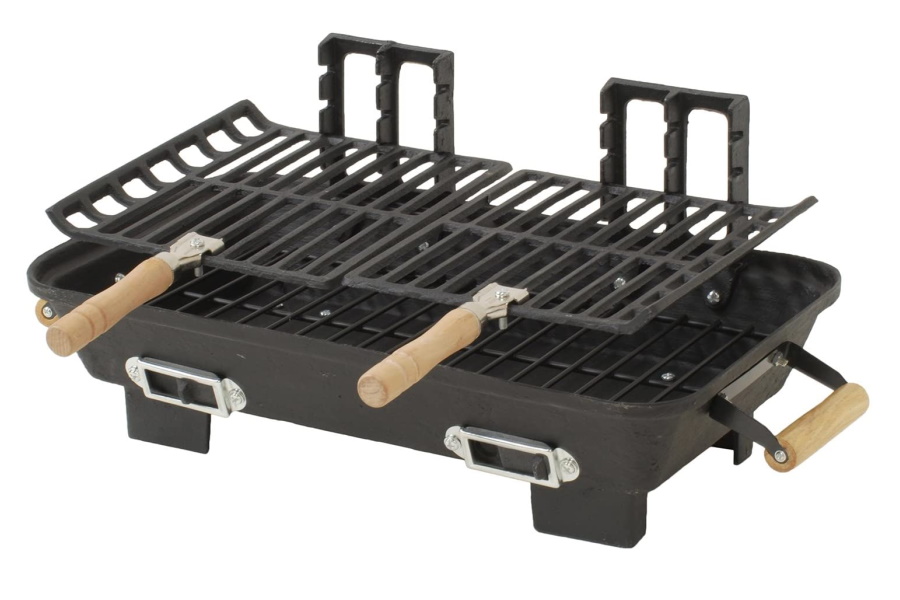 8. Marsh Allen Cast Iron Hibachi Charcoal Grill
Quality and versatility meet unbeatable value on this cast-iron grill from Marsh Allen. It hosts adjustable cooking grids, wooden handles, and two adjustable air vents. This is the best Japanese hibachi grill you can buy in its price range and possibly the price range above that.
Material: cast iron
Price: US$51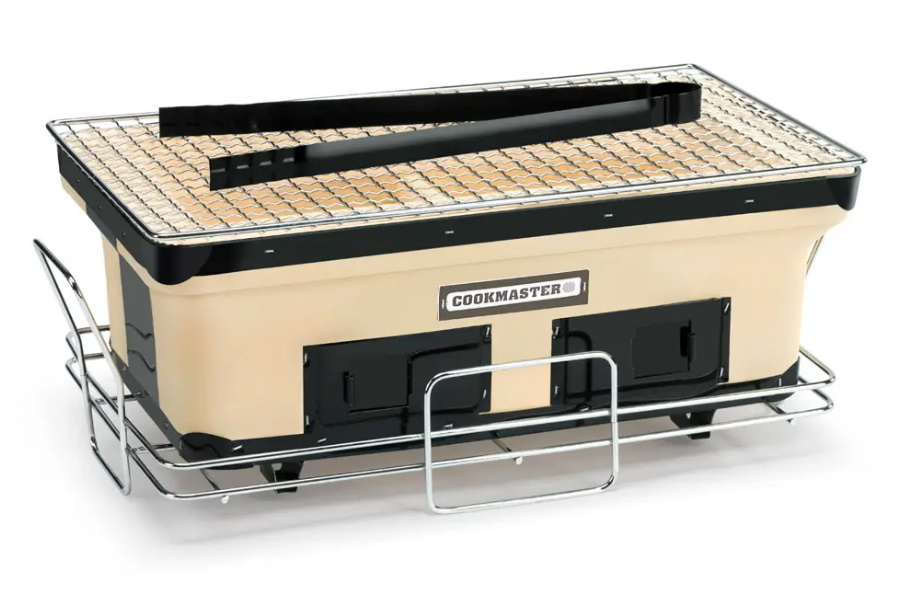 9. Cookmaster Hibachi Grill
Between its cool-to-touch side handles, steel cooking grates, two charcoal chambers, and enamel firebox, the Cookmater Hibachi Grill covers all the basics with considerable efficiency. Take it pretty much anywhere and relish its premium performance.
Material: steel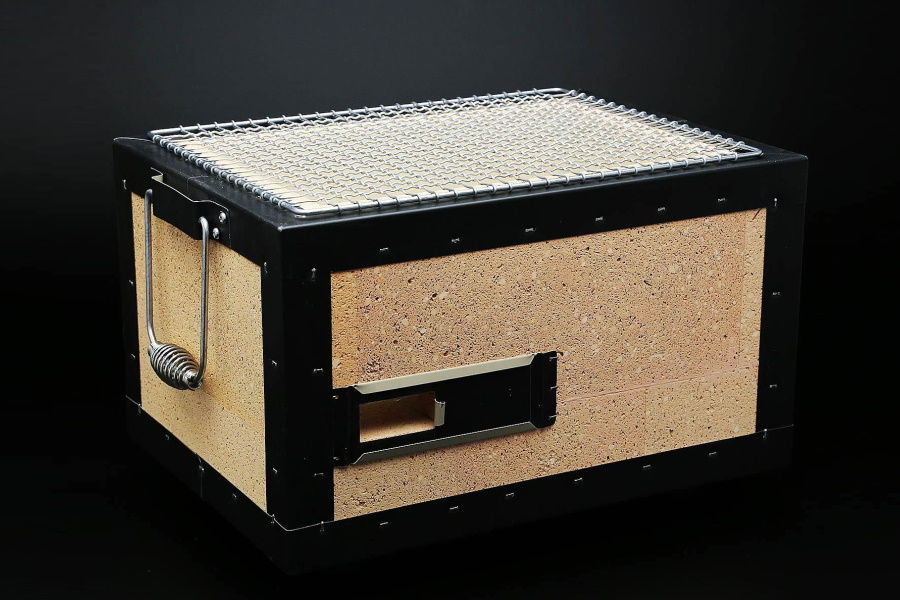 10. Porous Ceramic Barbecue Grill
Here's another charcoal grill that uses diatomaceous material to optimal effect. When you're making yakitori for just one or two, this compact cooker has you covered.
Material: diatomaceous earth
Price: US$230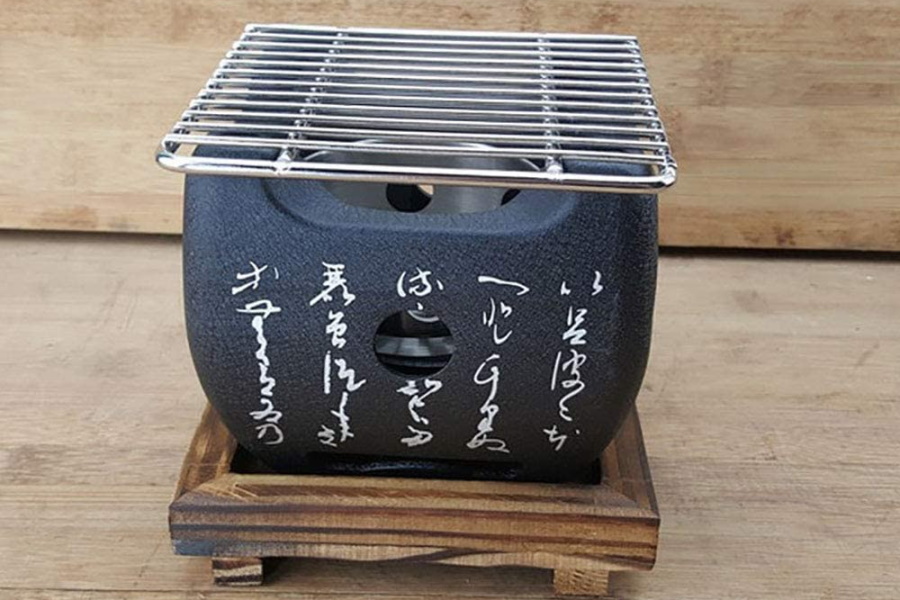 11. Jiaboyu Japanese Hibachi Table Grill
It's strong. It's eye-catching. It's affordable. It cooks delicious food over charcoal. What's there not to love?
Material: aluminium alloy
Price: US$56
General FAQ
What is the best hibachi grill?
Those on a budget can do no wrong with the Cast Iron Hibachi Charcoal Grill from Marsh Allen. If you'd prefer to cook with gas, the Cuisinart CGG-180T makes for a solid portable grill, even if it's not technically a hibachi.
Do they still make hibachi grills?
While they do still make traditional hibachi grills, the concept has taken on a much looser meaning in recent decades. As such, there are numerous compact and open-top grills that are now called hibachis for the sake of convenience.
How much does a hibachi grill cost?
Depending on things like material, quality, and size, hibachi grills can cost anywhere from US$25 up to thousands of dollars. Most fall within the US$50-US$200 range.
You'll also like:
18 Best Glamping Spots Near Sydney
A Beginners Guide to the Ketogenic Diet
12 Best Fishing Spots in Sydney