11 Places for the Best Ribs in Sydney
If you're looking for the best ribs in Sydney you've come to the right place. While ribs may be an inexpensive cut of meat compared to their showy cousins like pork loin and rib-eye, smoked correctly, we'd argue that there isn't a better cut of meat; tender, juicy and incredibly moreish.
In recent years, the harbour city has emerged as a hot spot for delicious bbq ribs; which means rib enthusiasts don't have to look too far to find perfectly slow-cooked ribs or succulent brisket. Inspired by the great Southern states in the USA, these restaurants have fine-tuned the art of cooking ribs.
Best Ribs in Sydney at a Glance
Our list of the best ribs in Sydney goes like this:
Now we've had a look at our favourites, let's check out the complete list.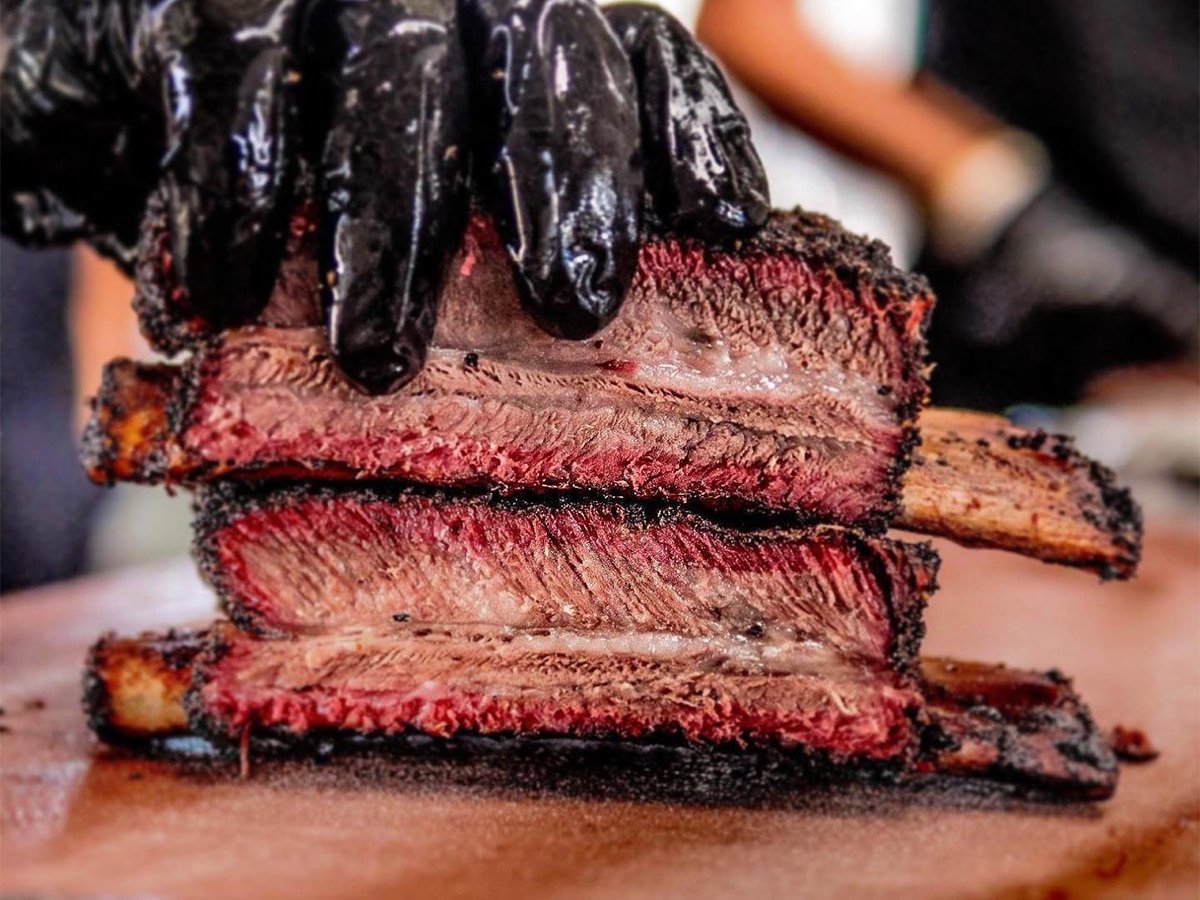 1. Black Bear BBQ
With three outposts across Sydney, Black Bear BBQ is serving up some of the best ribs and smoked meats. Get yourself a Hungry Bear Box with brisket, pork belly and jalapeno and cheese hot links for the ultimate lunch. Alternatively, if you have some mouths to feed, pick up the family feast with beef brisket, pork belly, chicken marylands, and hot links. If you're feeling thirsty, head into their newly opened Fitzroy Hotel pop-up in Windsor and pair a beer with your brisket. Our hot tip? Wear your eating pants.
Address: 11/27 Forge St, Blacktown NSW 2148
Hours: Mon-Thur 6am-2pm, Fri 6am-2pm & 5:30-8:30pm, Sat 8am-2pm
Phone: (02) 9672 3353
Address: 93-97 Newton Rd, Wetherill Park NSW 2164
Hours: Mon-Wed 7am-2pm, Thur-Fri 7am-8pm, Sat 8am-8pm, Sun 11am-8pm
Phone: (02) 9756 1117
Located in: The Fitzroy Hotel, Windsor
Address: 161 George St, Windsor NSW 2756
Phone: (02) 4504 9595
---
Featured Video from Man of Many
---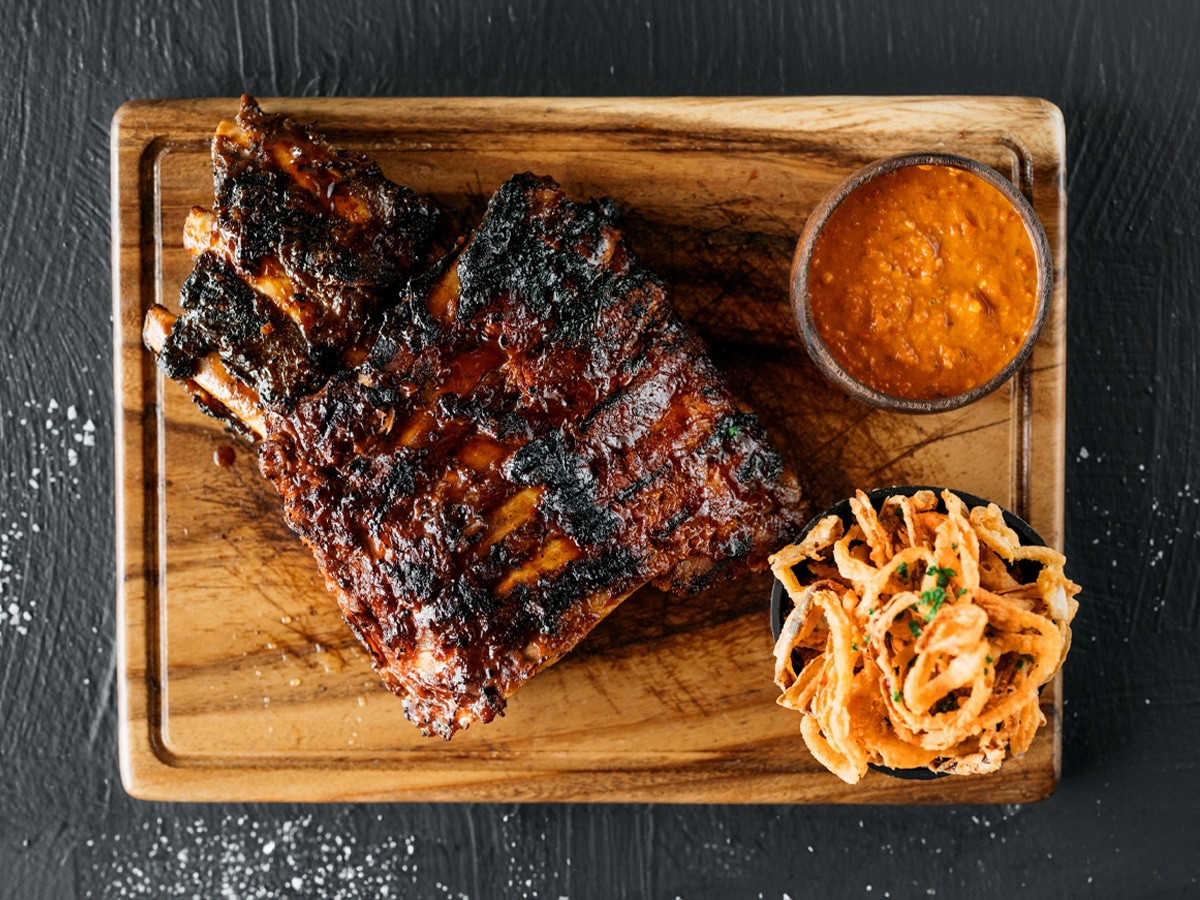 2. The Meat & Wine Co.
Serving world-class produce – including the exclusive line of Monte Beef – The Meat & Wine Co menu is designed from paddock to plate. Beef and pork ribs are slow-cooked and finished on a flaming hot char grill with a signature, African-inspired basting. The team strives to create an esteemed and dynamic dining experience dedicated to their African heritage. Pairing with Australia's most unique wines from favourite award winners to under-rated and boutique wineries, they are sure to tantalize even the most discerning guests.
Address: Various locations.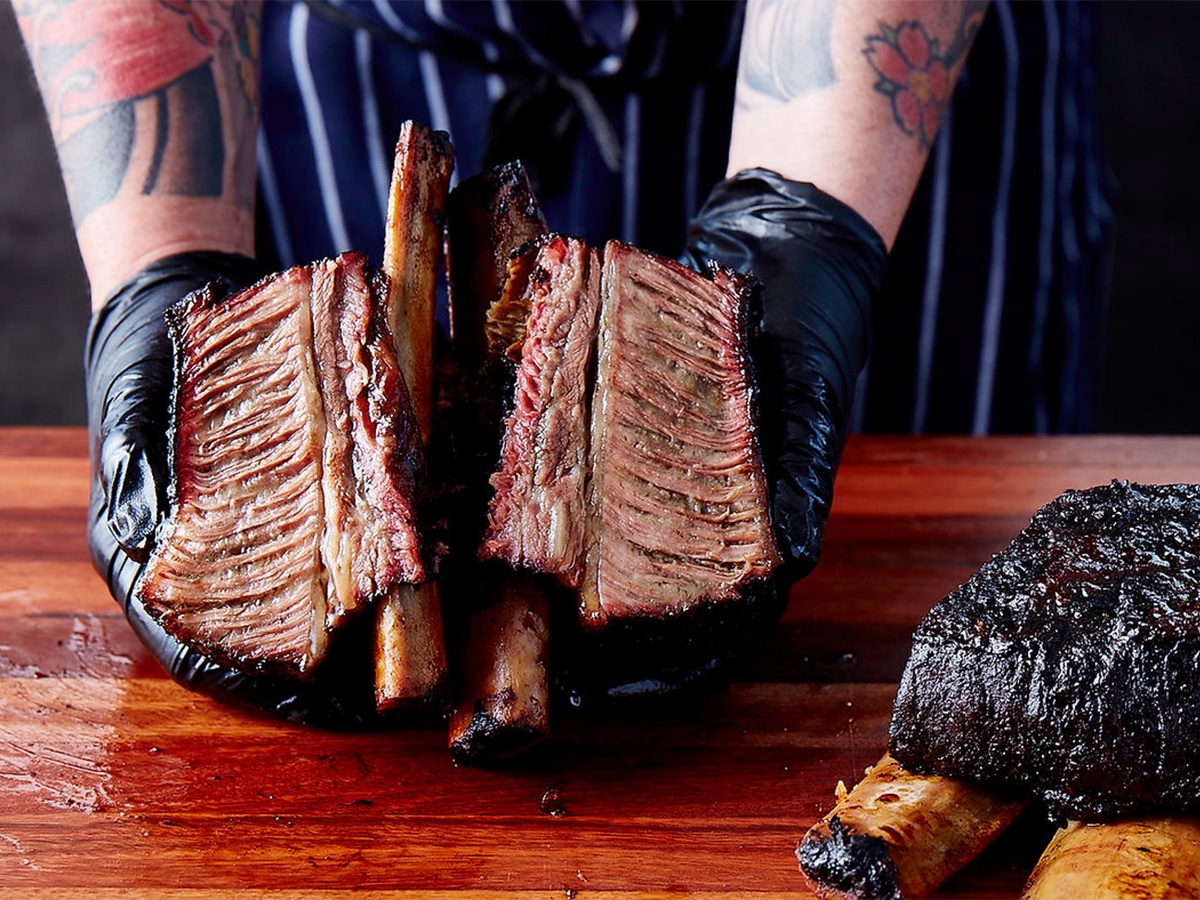 3. Vic's Meat Market Smokehouse
Vic's Meat Market began as a pop-up at their distribution centre in Mascot, but after growing a loyal following, they opened a smokehouse in the Sydney Fish Market. Here you'll find some of the best ribs in Sydney all cooked inside the largest custom smoker in Australia, weighing nearly 2 tonnes. The flavours thing produces are something of legend. Holding up to 200 kilograms worth of meat and living on a diet of Ironbark, this smoker means business. Like most things, it takes time but, it's worth it.
Address: Sydney Fish Market, 50-60 Bank St, Pyrmont NSW 2009
Hours: Mon-Sun 10am-3pm
Phone: (02) 8570 8570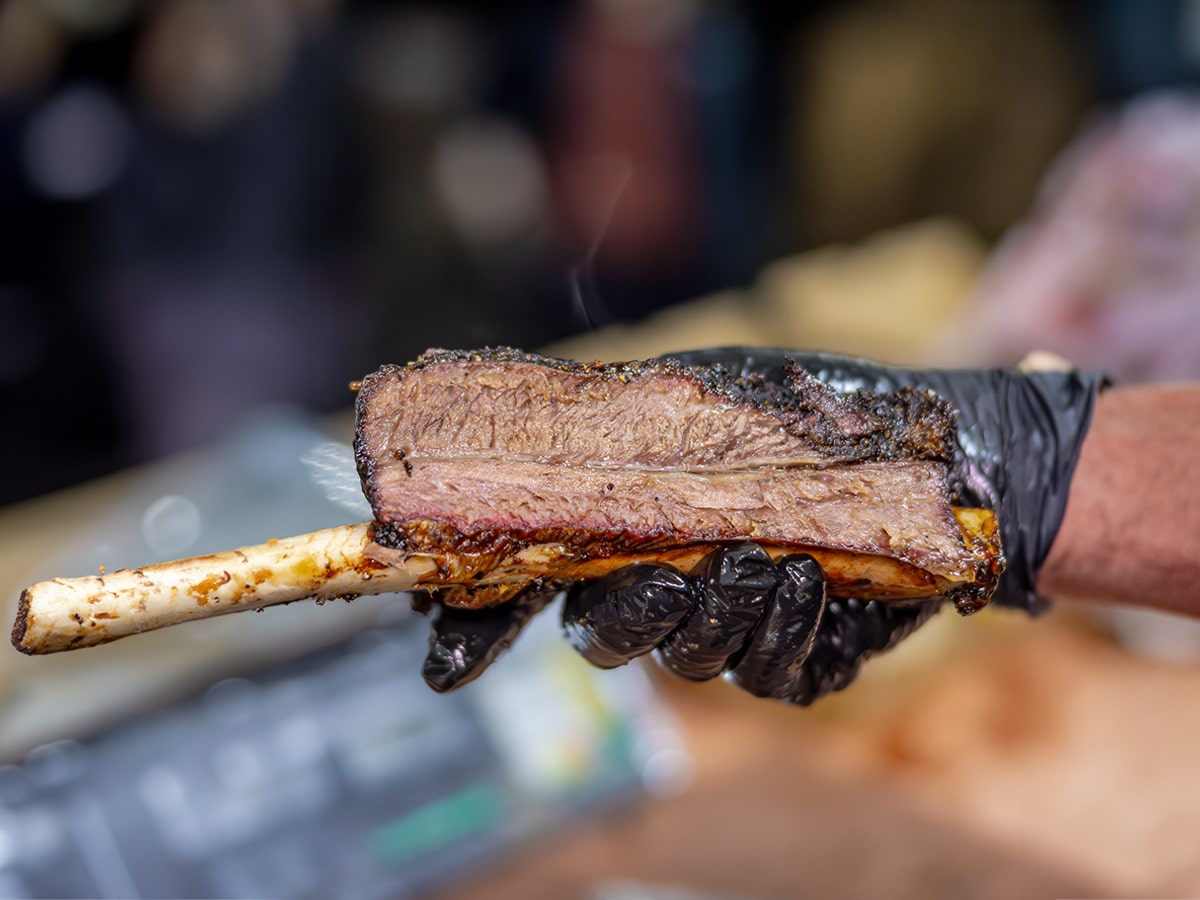 4. 2 Smokin' Arabs
We had a chance to sample a few briskets and ribs from the 2 Smokin' Arabs during Meatstock in Sydney and we've made the drive out to Bankstown from Sydney CBDs religiously ever since. Their meats are just that good. We recommend you grab yourself the beef rib box ($35) and smash down a large serving of beef ribs, slaw, pickles, crisps, and their signature BBQ sauce.
Address: 72 Stacey St, Bankstown NSW 2200
Hours: Fri-Sun 6-10pm
Phone: 0404 255 050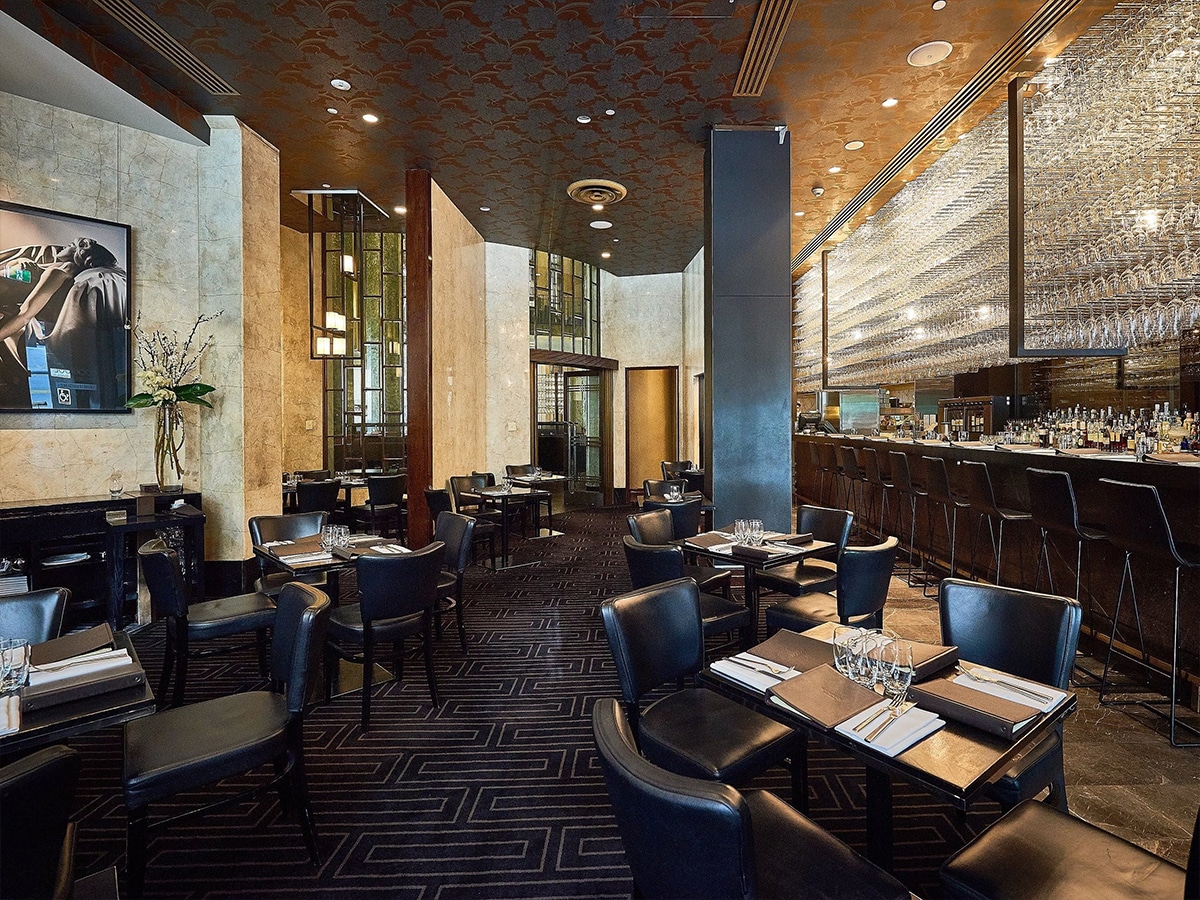 5. Rockpool Bar and Grill
A staple Sydney restaurant if you're looking for great meats, Rockpool Bar and Grill has earned its reputation by butchering daily and changing its menu as often. Located in the heart of Sydney and situated in the stunning City Mutual Building – a 1936 Emil Sodersteen-designed American-style art deco skyscraper – Rockpool offers a simple and uncomplicated dining experience.
With a modern Australian menu and ingredients that are carefully sourced from only the best producers in the industry; you'll be sure to have an exquisite rack of ribs here. We can't go past the Mishima spare ribs with Chimichurri for around $50. At the same time, we encourage you also to ask the staff which wine would be best paired with your meal because the wine list here is one of the best in the country.
Address: 66 Hunter St, Sydney NSW 2000
Hours: Mon-Wed 12-2:30pm & 6-9pm, Thur-Fri 12-3pm & 6-10pm, Sat 5:30-10pm
Phone: (02) 8099 7077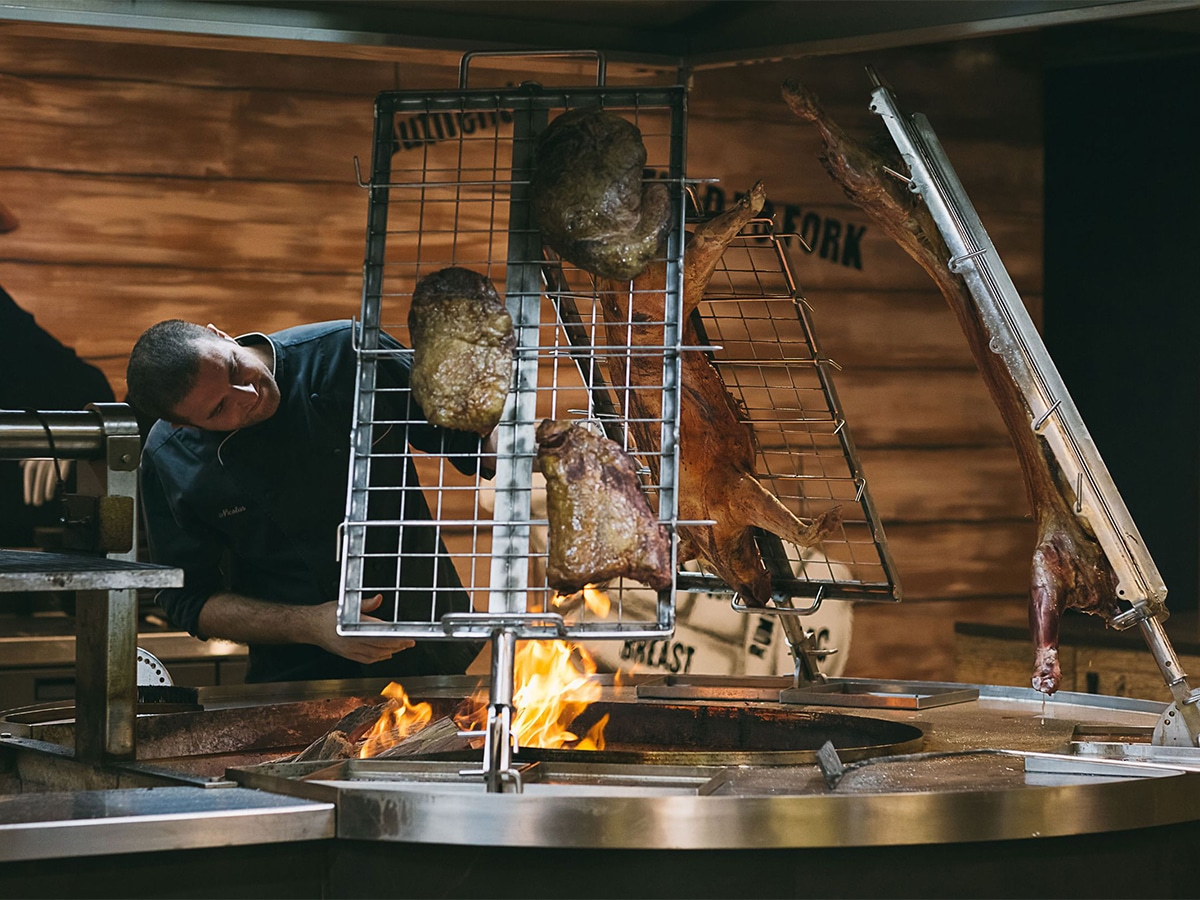 6. La Boca
With a wood-fired Parilla grill at its heart, Asado cooking styles, and celebrated Argentinian flavours, it's hard to look past the meats on offer at La Boca. The colourful vibe, funky murals, and great-tasting wood-fired grill flavours – using Australian Red Gum and Argentinian charcoal – set the scene for a unique Argentinian dining experience. Order yourself the Tira de Asado (short rib with mole sauce) and a handful of corn chips with guacamole and you're ready for a great meal.
Address: 241 O'Riordan St, Mascot NSW 2020
Hours: Mon-Sun 6am-10pm
Phone: (02) 9317 1680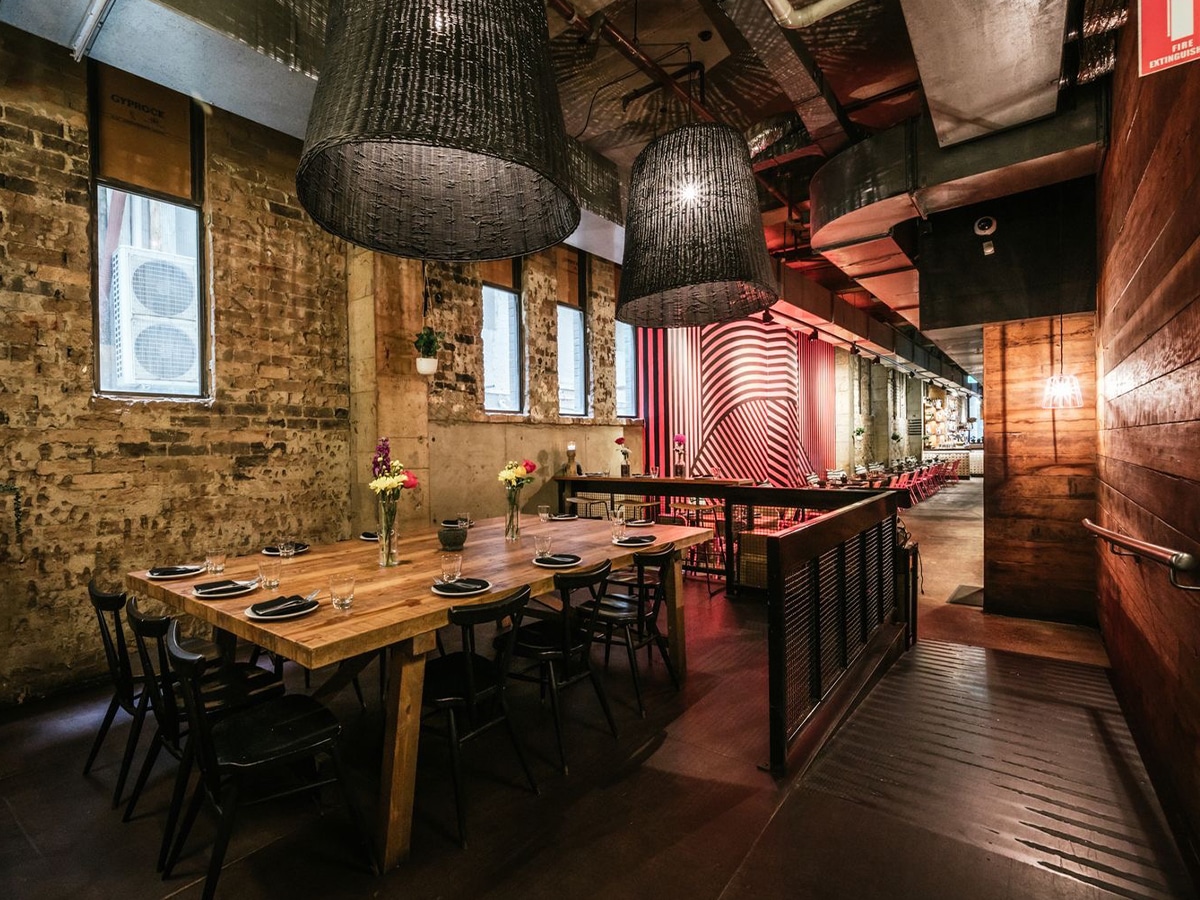 7. Méjico
From the market to the table, is the Méjico pledge, ensuring delivery of the freshest and most delicious modern and innovative Mexican food to Sydney. The restaurant is perhaps the best way you are going to experience Mexican culinarily inspired ribs outside of México with must-try corn ribs and achiote & agave chicken. If the tantalizing grill isn't enough to draw you in, perhaps the restaurant's bar offering up to 250 varieties of tequila will. Don't say we didn't warn you.
Address: 105 Pitt St, Sydney NSW 2000
Hours: Mon-Sat 12-10pm
Phone: (02) 9230 0119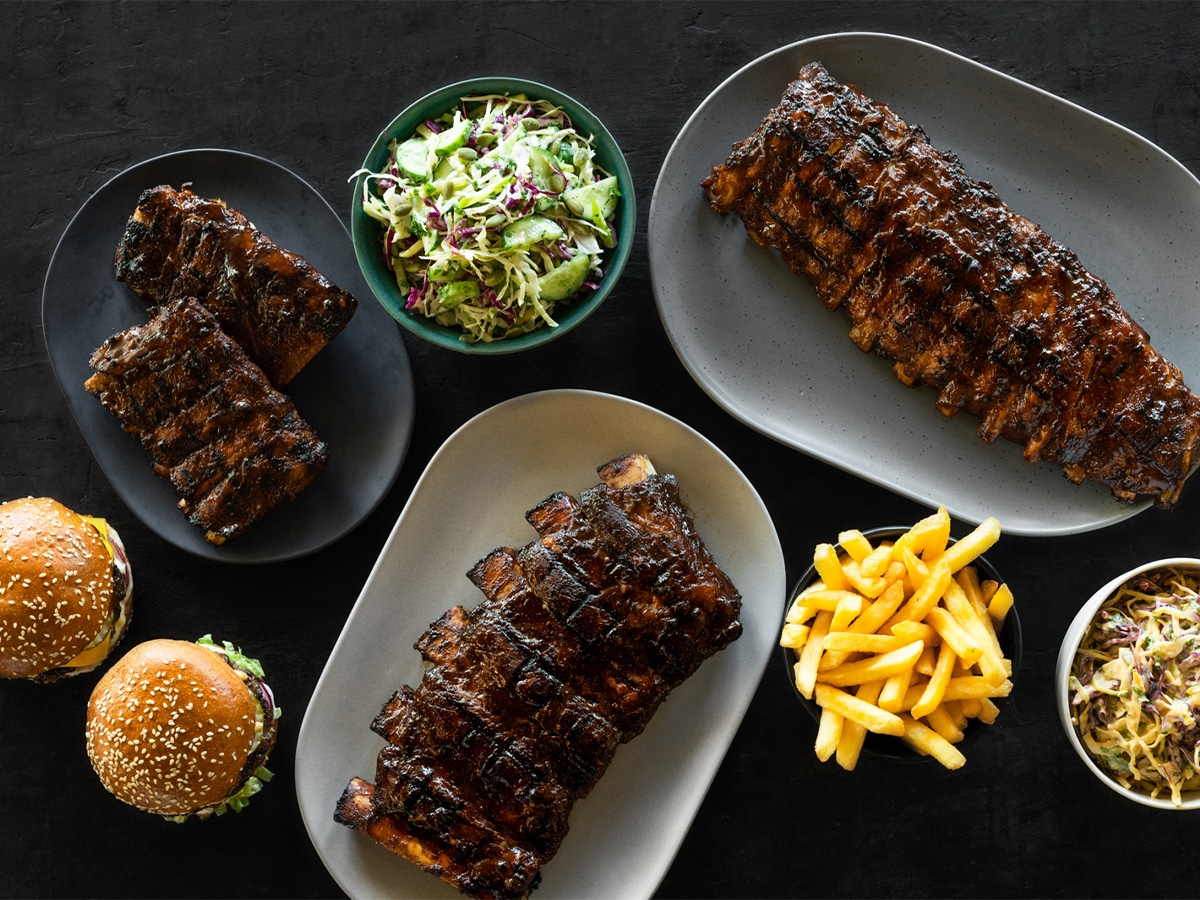 8. Ribs and Burgers
It's in the title. Ribs and Burgers focus on what they do best…Ribs and Burgers. The team has a strong background in butchery and is frustrated with seeing too many rib joints improperly preparing and serving this exceptional cut of meat. You'll find boutique-style quality beef without an exorbitant price tag or lengthy waits. The aroma of succulent ribs being slow-cooked for 8 hours is enough to get your mouth watering. They take advantage of a decades-old secret family recipe that brings out the best in the meat, finishing it off over a flame for some of the most tender ribs you'll find in Sydney.
Address: Various locations.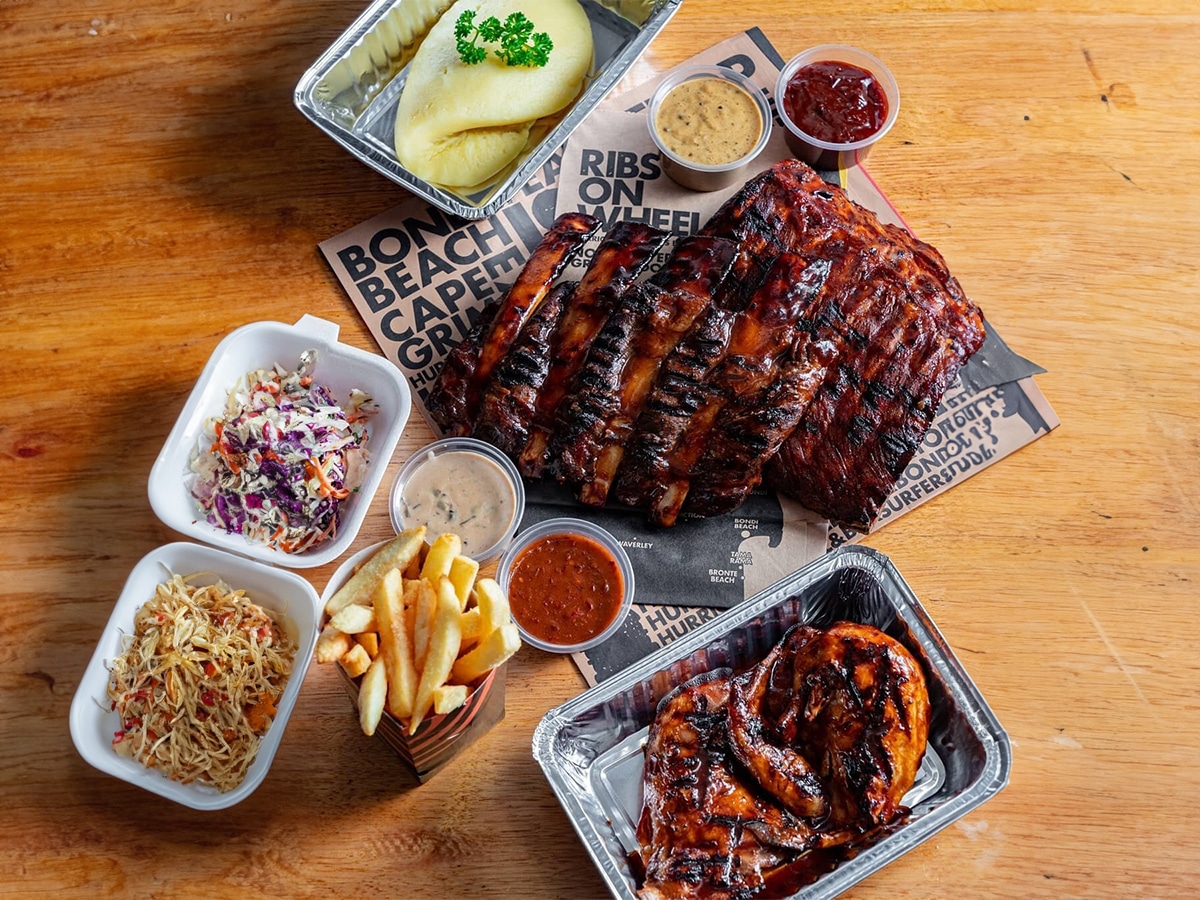 9. Hurricane's Grill
Since 1994, Hurricane's Grill has been firing up the barbecue and providing both Sydney and the world with some of the finest grilled meats known to man. You'll devour their famous ribs that are grilled on an open fire in their delicious signature basting before being served with various sides, such as chips, baked potato (with or without garlic), rice, house slaw, and sweet potato chips. This is not the place for moderation, we wholeheartedly encourage you to enter on an empty stomach, you'll need it.
Address: L202-L203 Gateway Building, 1 Macquarie Pl, Sydney NSW 2000
Phone: (02) 9211 2210
Address: Unit 1/2/14 Bunn St, Pyrmont NSW 2009
Hours: Mon-Fri 12-3pm & 5-9:30pm, Sat-Sun 5-9:30pm
Phone: (02) 9692 0657
Address: 95 The Grand Parade, Brighton-Le-Sands NSW 2216
Hours: Mon-Fri 5-10pm, Sat-Sun 12-3pm & 5-10pm
Phone: (02) 9211 2210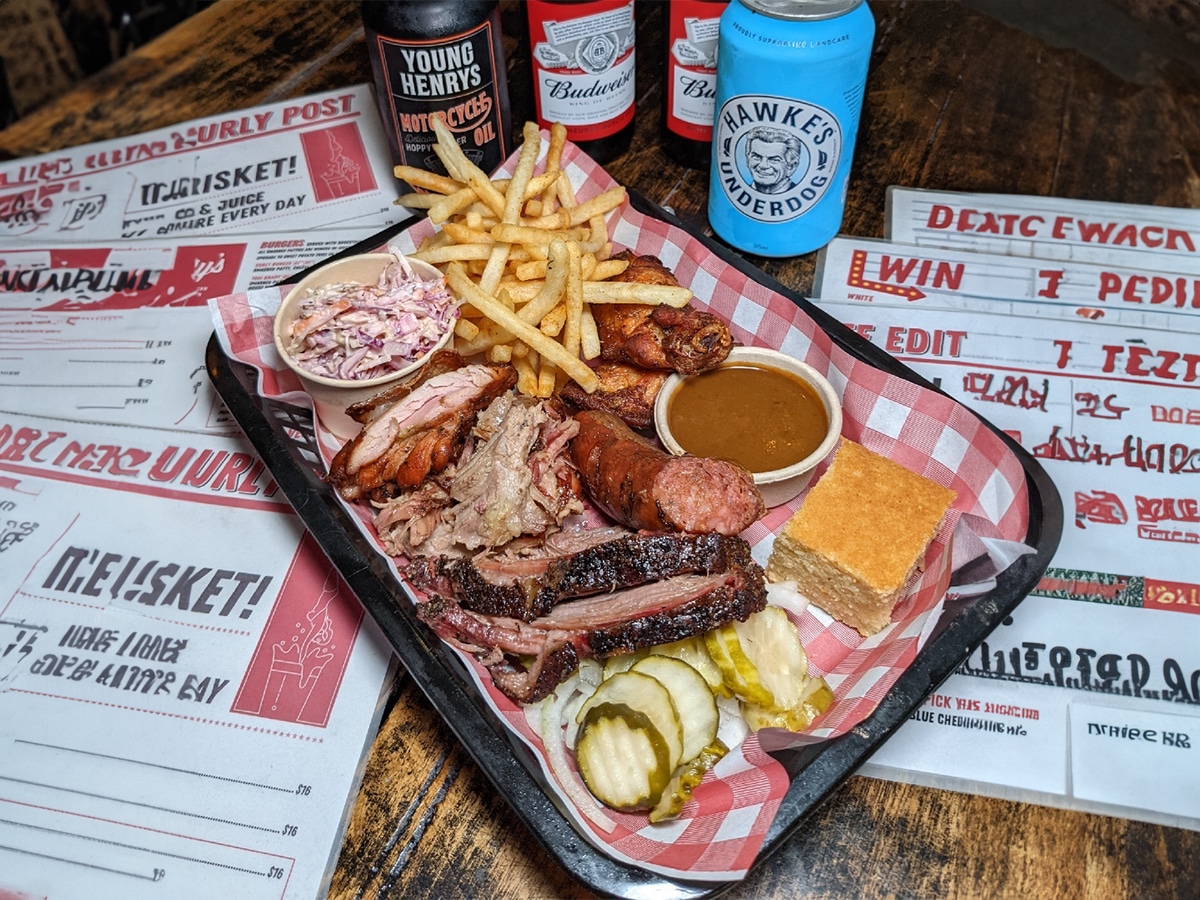 10. Surly's American Tavern
Anyone who's visited Nashville in the United States of America knows that you will be constantly in close vicinity to excellent barbecued meals. What Surly's has done is brought this same desirable style of cuisine to Surry Hills. Meats are cooked inside Ole Hickory, a famous commercial fire-box smoker flown in straight from America. This place for ribs in Sydney specialises in burgers and subs but also serves up hearty plates of beef brisket, chicken thighs, pulled pork, and if you're lucky, ribs. All of which is smoked in-house over wood and accompanied by an epic range of local boutique wines and a wide variety of cocktails.
Address: 182 Campbell St, Surry Hills NSW 2010
Hours: Mon 5-10pm, Tues 5-11pm, Wed-Thur 12-10pm, Fri-Sat 12pm-12am, Sun 12-10pm
Phone: 0411 673 482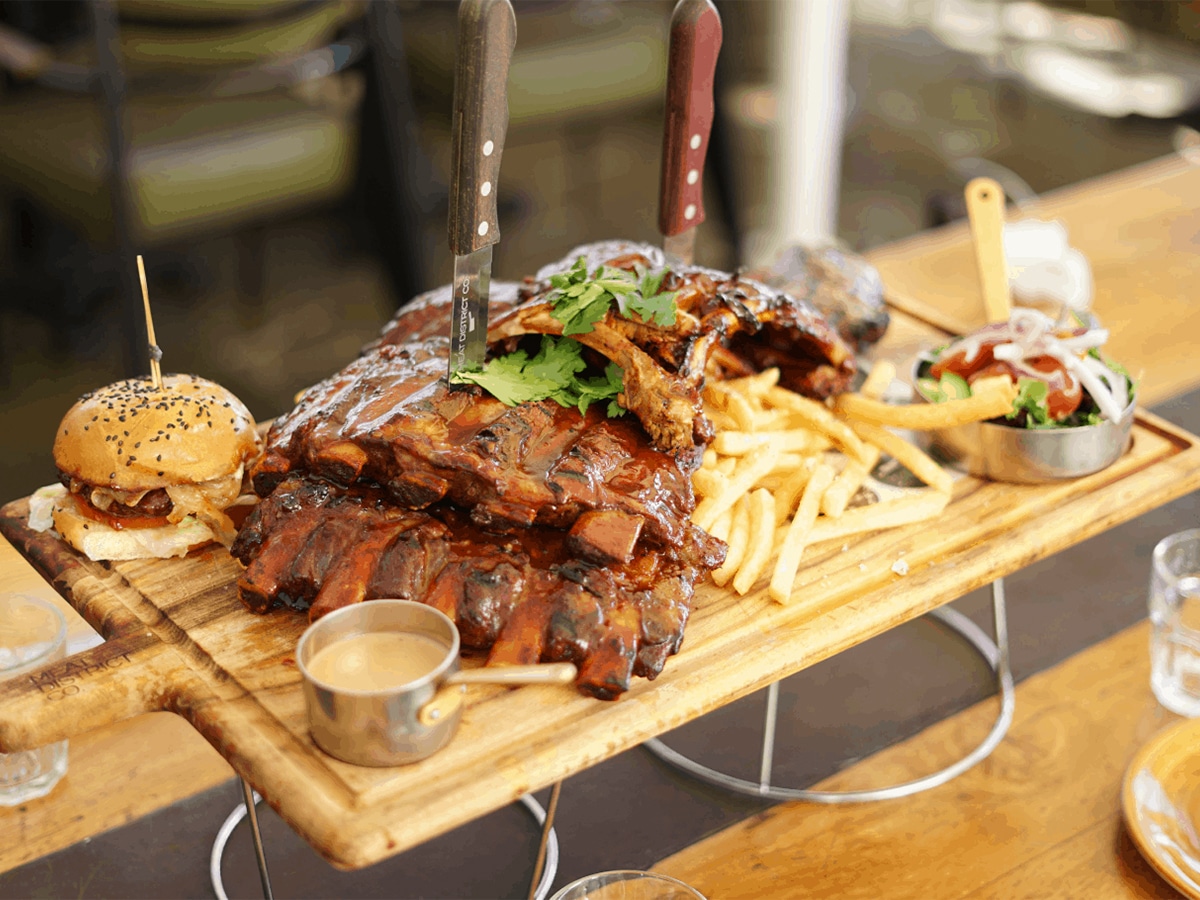 11. Meat District Co
Meat District Co has been providing Sydneysiders with some of the best ribs in Sydney for as long as we can remember. It's easy to see why they've managed the turbulent times of hospitality with mouth-watering racks of ribs, burgers, and seafood. The MDC platter is our go-to, with a full rack of pork and beef ribs, sirloin fillet, and a choice of old faithful burger or chicken burger. All are served with a side salad, chips and a choice of sauce. Not only are there plenty of beers on tap, but there is also an impressive cocktail menu to boot.
Located in: Darling Harbour
Address: 3/11 Lime St, Sydney NSW 2000
Hours: Mon-Sun 11:30am-9:30pm
Phone: (02) 9299 9762
How Man of Many Chose the Best Ribs in Sydney
With more than 10 years of experience compiling lists of the best restaurants in Sydney, our team of expert foodies put together this list of the best ribs by combining their first-hand research with secondary sources such as Google reviews. They then ranked each restaurant based on the quality of their meats, how they were smoked, and finally, value for money. Drinks, fries, and rib-based burgers were also sampled.
Alternatives to Ribs in Sydney
If you're not quite feeling up to a plate of the finest ribs in Sydney, check out these articles.
General FAQs
Where are the best pork ribs in Sydney?
The best pork ribs in Sydney can be found at Black Bear BBQ in Blacktown and Wetherill Park. Alternatively, check out Ribs and Burgers with various locations around Sydney their beef and pork rib combo is top quality.
What is the best rib restaurant in Sydney?
If you're looking for a rib restaurant, it's hard to go past staples like Ribs and Burgers, The Meat and Wine Co., and Hurricane's Grill.
---
Featured Video from Man of Many