Monday Munchies: June 20 – 1,000 Free Burgers
After a short hiatus, your favourite irregular food programming is back with a bang. Of course, we're talking about Monday Munchies, which continues to bring only the most exciting and mouth-watering food news on the internet. This week we're talking all things burgers, 1000 of them, before delving into a new restaurant opening in Circular Quay and even a tasty rooftop gin experience. Let's check it out.
Burgerhead Casula Giving Away 1000 Free Burgers
Iconic Penrith burger institution, Burger Head, is welcoming their newest venue in Casula. Their fourth restaurant since first opening in Penrith in 2017, the group is founded by three fine-dining chefs Richard Borg, Timothy Rosenstrauss and Joshua DeLuca, the trio grew up in the area and apply what they've learned at Quay, Momofuku Seibo, Master, Ormeggio and Sweden's Mathias Dahlgren (a 2 Michelin Star Restaurant) to their burger-making. And they're giving away 1000 free burgers…
Kicking off on Thursday 23rd June in celebration of their Casula opening, Burger Head will be giving away 1,000 free cheeseburgers to their loyal customers. To claim your free cheeseburger all you have to do is sign up to the Burger Head app and redeem the offer in-store at Casula.
Address: Shop 9 Crossroads Homemaker Centre Corner Beech Road and, Camden Valley Way, Casula NSW 2170
Hours: Mon-Thur & Sun 12-8pm, Fri-Sat 12-8:30pm
You'll also like:
Monday Munchies: May 23rd – Returns, Reopening's, and Reggiano
Monday Munchies: May 16th – Cucumber Handbags Take Over AAFW
Monday Munchies: May 9th – Have Your Say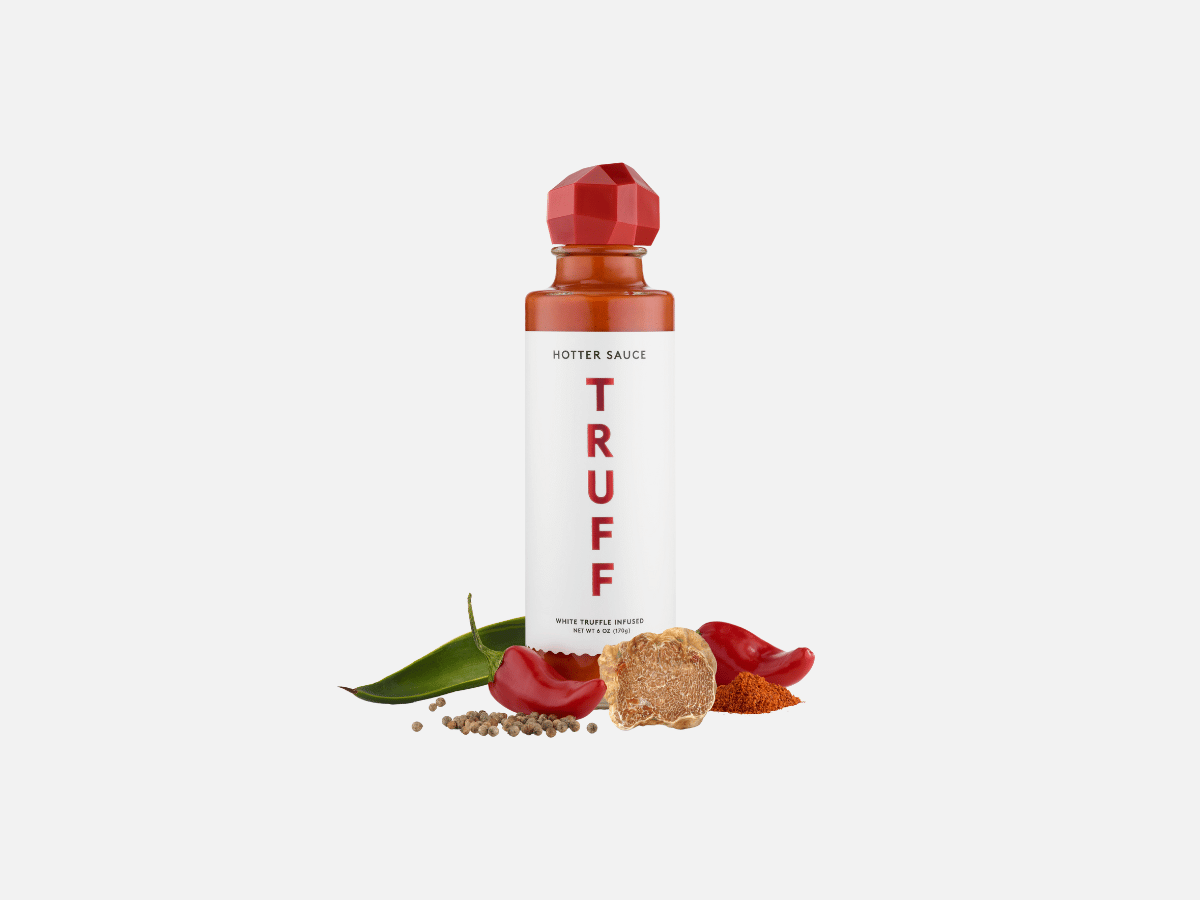 TRUFF is Bringing the Heat With White Hotter Sauce
First things first, if you haven't tried this banger hot sauce then shove it right at the top of your to-do list… TUFF continues to elevate everyday condiments for those who can handle the heat, and they're adding to their line of luxury hot sauces with the official launch of White Hotter, here in Australia. A curated blend of ripe chilli peppers, organic agave nectar, the rarer white truffle, and a hint of coriander, this product is much brighter and bolder than its predecessor.
TRUFF's White Truffle Hot Sauce is already known for boasting a slightly sweeter, more umami taste, however, you'll love to learn this hotter varietal still lives up to its decadent flavour profile. With a very similar ingredients list to TRUFF White and the same uber cool packaging to make her recognisable on shelves, the only differentiator to note is the supreme level of spice (5,000-7,000 Scoville heat units).
---
Featured Video from Man of Many
---
"Our goal, always, is for TRUFF to offer a memorable and luxurious food experience for our loyal community. We're continuing to reimagine and elevate household pantry staples with the release of White Hotter, another step in the right direction for our growing brand," says Steve Pirone, Co-Director of TRUFF ANZ.
A stellar addition to the spicy lineup of pantry staples now encompassing hot sauce, pasta sauce and truffle oil, TRUFF White Hotter is the perfect topper for red meat, roast vege, hearty winter soups, and a super exciting way to spice up plant-based recipes too. Much like the remainder of their product portfolio, this new iteration of white is also gluten-free, preservative-free, and vegan friendly.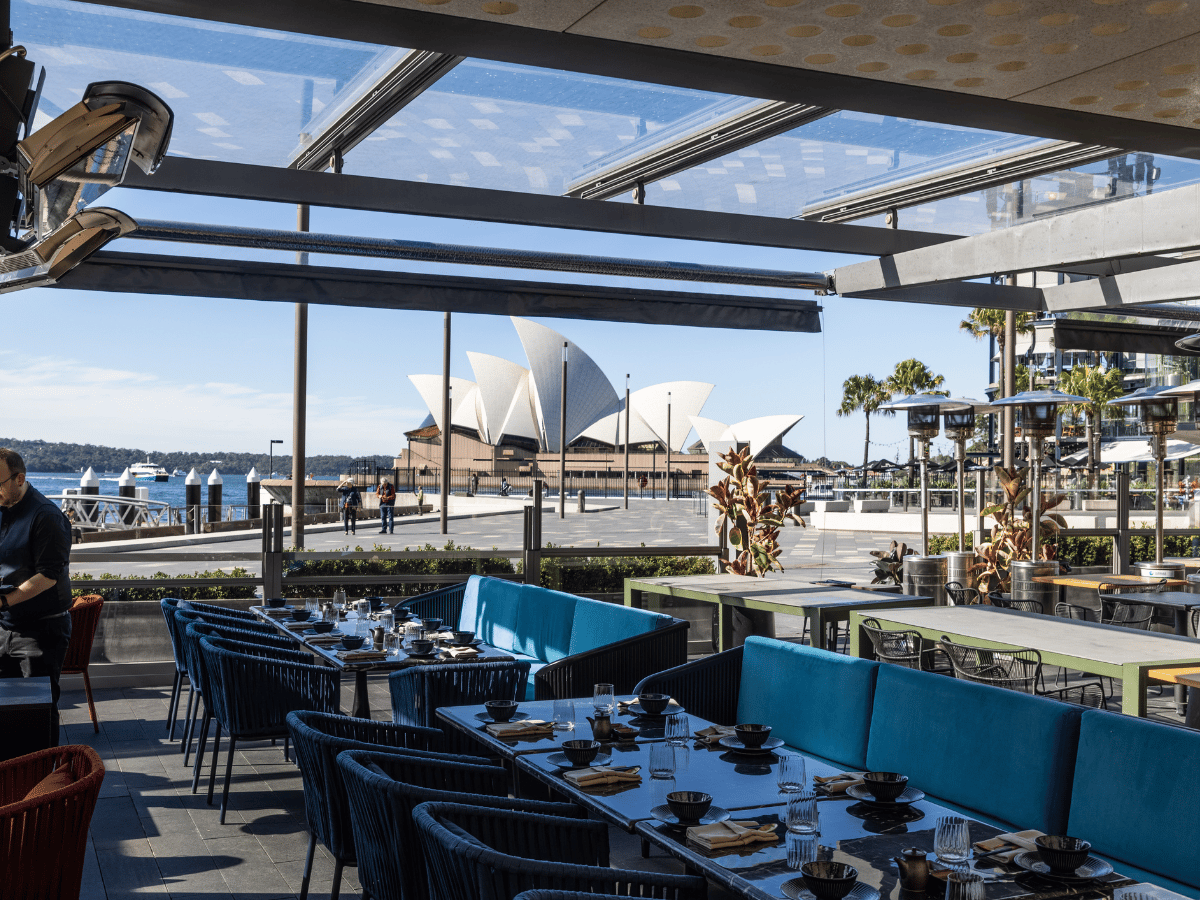 Luna Lu Launches in the Rocks
Luna Lu is the latest restaurant to make its home in the newly restored Campbell's Cove, joining fellow newcomers PLOOS and Bay Nine Omakase, alongside the more established 6HEAD, at the waterfront dining destination. An offering that is set to rival Sydney staples such as China Doll and Mr Wong, Luna Lu looks offers a new, indulgent choice for long business lunches.
Head Chef Lucas Doan – who has worked in high-end kitchens across Australia, most recently Mr Wong – has been given 100% creative freedom to develop a menu inspired by the flavours and favourite dishes of his own heritage. The star of Doan's show is a 180g Marble 9 Black Opal Striploin, (MB9) served on a bed of asparagus, drizzled with cold-smoked soy and wasabi relish. Locally sourced high-quality Australian ingredients abound on the menu, including Appellation oysters from Merimbula, Mooloolaba Swordfish, Queensland Moreton bay bug, and beef from the Ranger Valley. Another highlight is the live Lobster Tank, which takes pride in place at the front of Luna Lu's kitchen – customers can take their pick of a live Eastern Rock Lobster, and have it prepared with wok-fried Chinese yi mein noodles and dressed with Doan's house-made Luna Lu XO sauce.
Penfolds wine highlights the drinks menu that also includes, Chinese Yellow Wine and a selection of Chinese distilled grain spirit Baijiu is also on offer with Sake and Japanese whisky options (including Asahi Dassai 45% Junmai Daiginjo Migaki). For a limited time, a Japanese whisky flight ($79) will allow discovery opportunities with Suntory Chita, Suntory Hakushu or Suntory Hibiki Harmony samples.
Explore the menu and make a reservation at lunalu.com.au, and for private bookings and functions please email [email protected].
Address: Campbells Cove, Ground Level, Bays 4 and 5, 7-27 Circular Quay W, The Rocks NSW 2000
Hours: Wed-Sun 12-10pm
Phone: 0413 441 097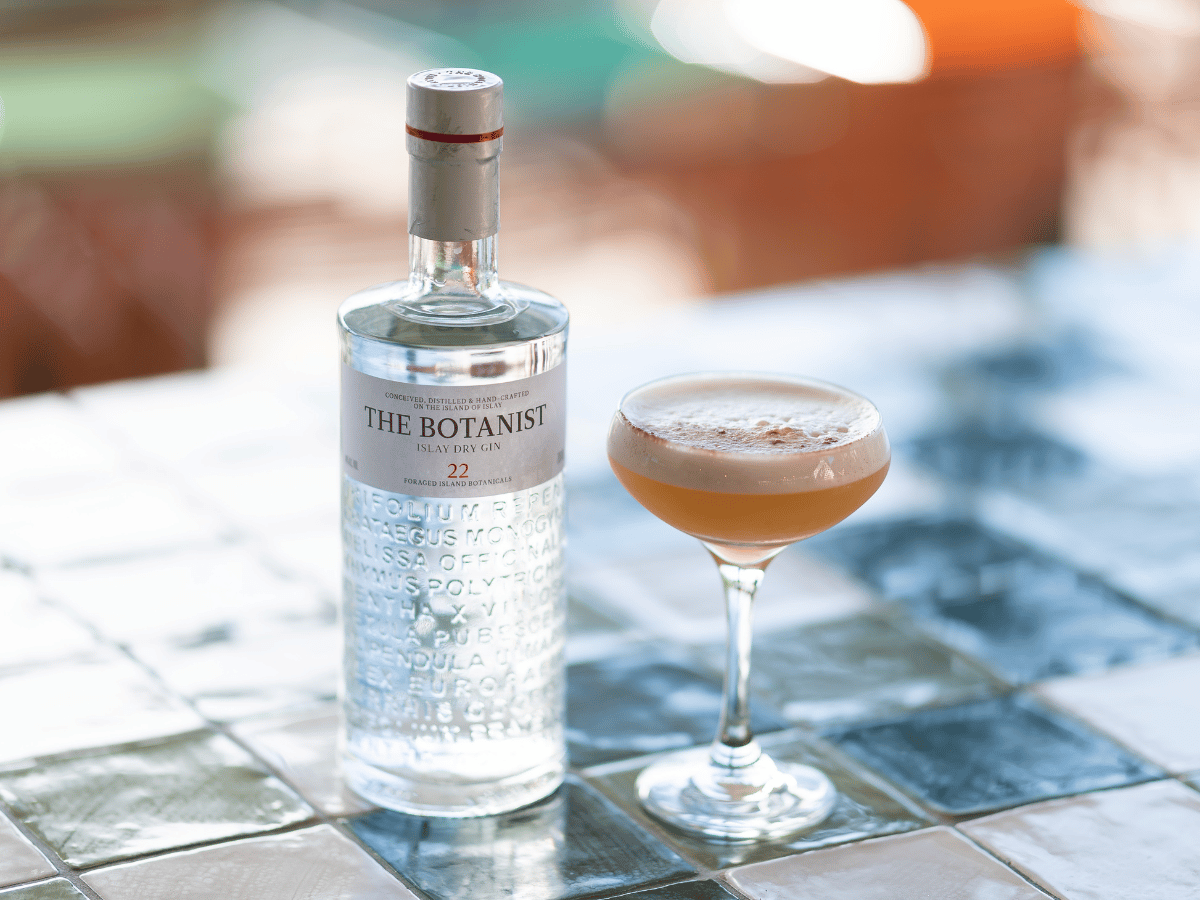 The Botanist Gin Teams With Bar Ombré for Special Martini Menu
To celebrate World Martini Day (June 19th), The Botanist Gin has teamed up with Sydney city rooftop bar, Bar Ombré to create a dedicated menu featuring stunning martinis paired with delicious food. The menu will be available from Sunday 19th June, until Sunday 17th July.
Consisting of five different martinis that have been perfectly paired with food items to complement flavours, we're big fans of the Classic Dry Martini that kicks off the menu paired with Marinated Italian Olives. The vibrant Mandarin Gimlet has been paired with Prawn and Saffron Risotto. For those after a zesty cocktail, they can try the Lemon Balm Martini alongside a Pesce Del Giorno, while guests who are after a cocktail reminiscent of springtime can try an Elderflower and Mint Martini and pair it with a Lentil and Kale Salad. If you are satisfying a sweet tooth, try the smooth Island Dreaming alongside the Nutella Pizza.
Located in: Gateway Sydney
Address: Level 3, Alfred St, Sydney NSW 2000
Hours: Mon-Wed 12-9pm, Thur-Sun 12-10pm
Phone: (02) 8216 1833
You'll also like:
Monday Munchies: May 2 – $5 Fried Chicken Burgers
Monday Munchies: April 11 – Seafood Sundays and Live Sessions
Monday Munchies: April 4 – Everything Easter
---
Featured Video from Man of Many