10 Best Turkish Restaurants in Melbourne
Got a hankering for some gözleme? Perhaps some pide with a side of kofte and flaky baklava to finish off? Well, good news friends. Melbourne's Turkish restaurants are on another level – offering the best of the best Turkish breakfast, lunch, dinner and everything in between.
Whether you're frothing for a late-night kebab after a night out on Sydney Road, or craving a cheesy, meaty, flaky börek for Sunday brunch, there's a Turkish restaurant in Melbourne for you. We've undertaken the very difficult task of trying Melbourne's Turkish restaurants for ourselves (like so difficult don't even get us started), to bring you 10 of the best Turkish restaurants to add to your ever-growing list of the best restaurants in Melbourne to try.
Best Turkish Restaurants Melbourne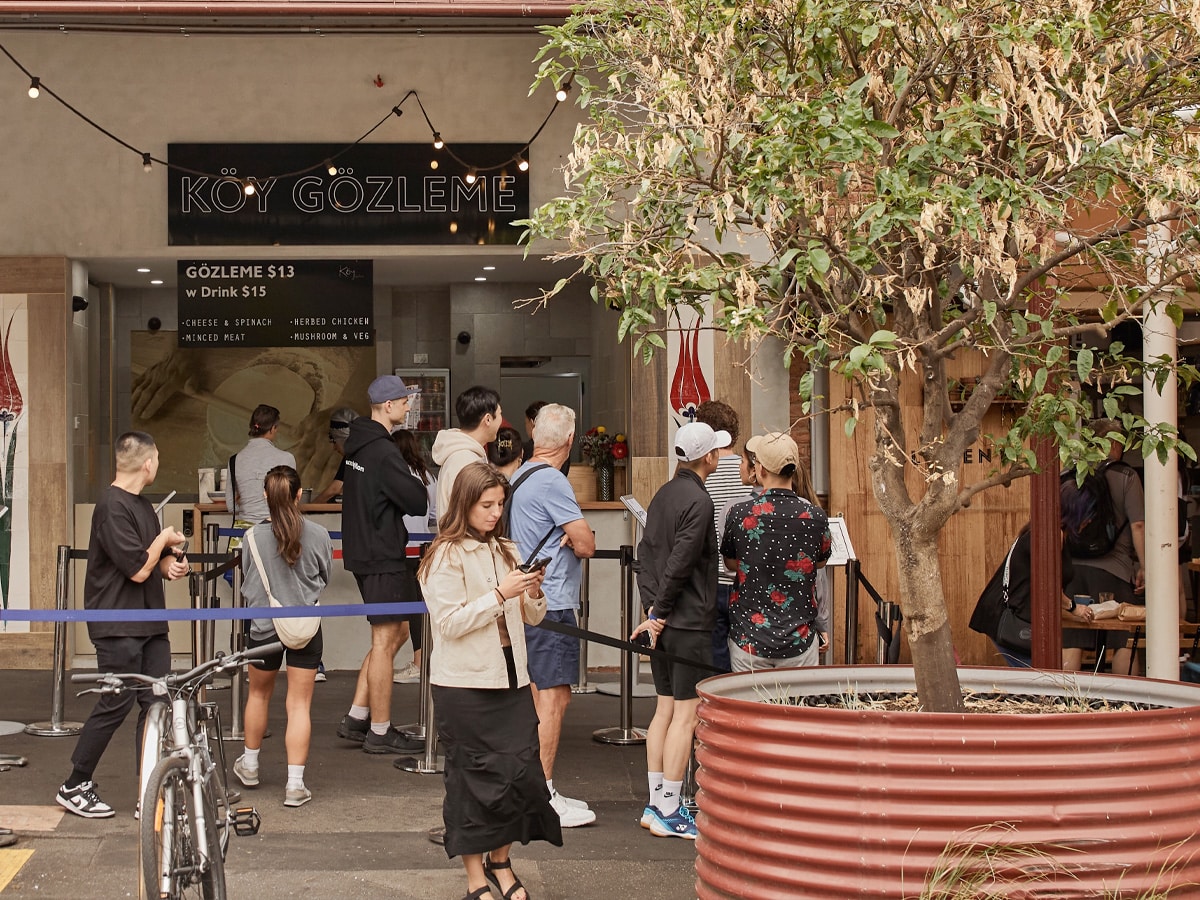 1. Köy Restaurant
Address: Stall 88, 116-136 Cecil St, South Melbourne VIC 3205
Opening Hours: Wed & Fri 8.30am–3pm; Thurs 8.30am–2pm, Sat-Sun 8.30am–3.30pm
Phone: (03) 9696 9640
There aren't many things we like to queue for, but a gözleme from Köy at the South Melbourne Market we always make an exception for. An unpretentious yet utterly delish blend of minced beef, peppers, and tomatoes tucked into a light pastry will keep you going back for more. If you're not a meat eater, don't worry, there are vego options too. In fact, you'll only find four gözleme to choose from – but that's what we love – it makes the decision that much easier. Plus, it's only $13 (or $15 with a drink) – and that's a deal we can get behind.
What We Like: Simple, no-fuss menu
What Could Be Better: We wish they had dessert on the menu too!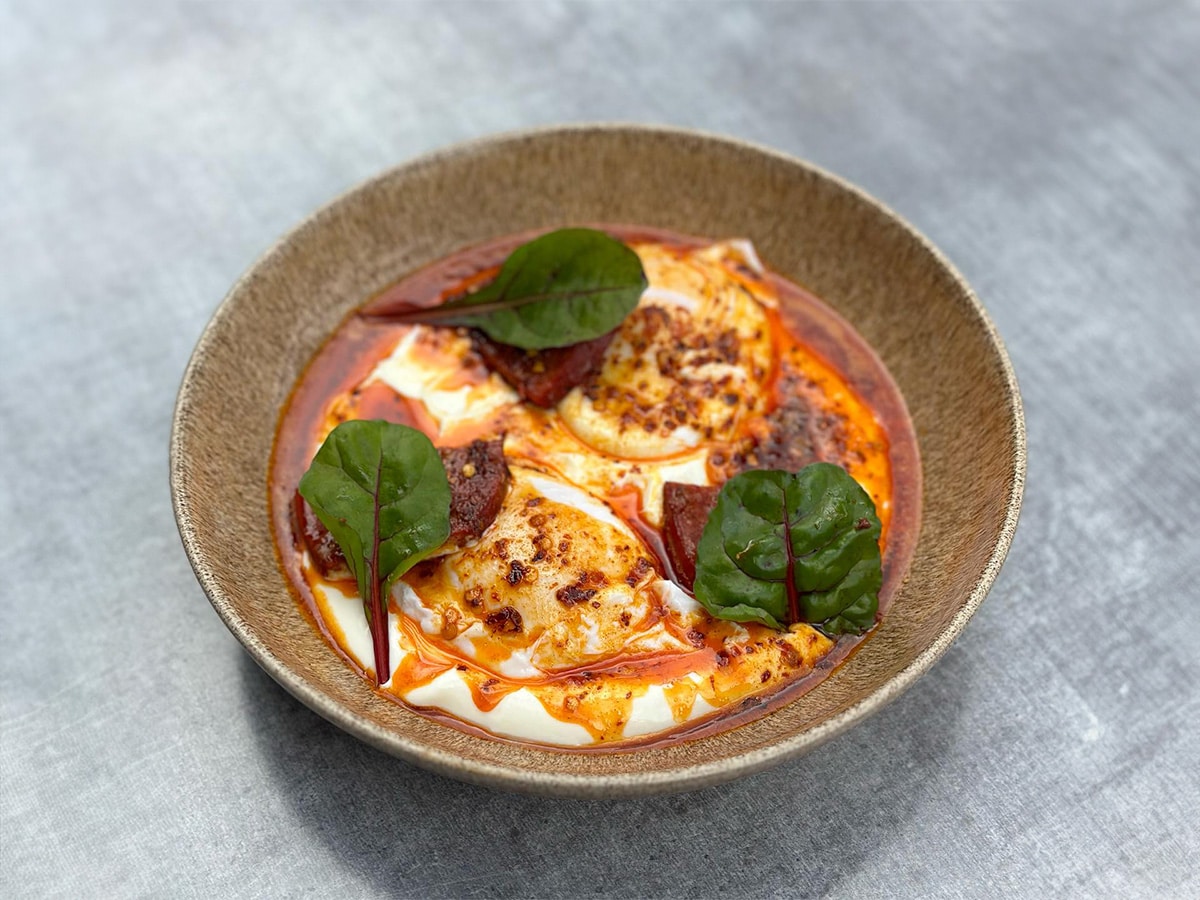 2. House of Fides
Address: 338A Keilor Rd, Niddrie VIC 3042
Opening Hours: Tues-Thurs 5-9pm; Fri-Sun 10am-9pm
Phone: (03) 9351 0117
Peek through the front window of House of Fides on Keilor Road to catch a glimpse of authentic Turkish gözleme in the making, before the waft of Turkish sausage with mozzarella gözleme eventually lures you inside. From the fluffiest of house-made breads to authentic ispanakli, there's something to tickle ya tastebuds. The main courses are a humble nod to tradition, featuring dishes like lamb stir-fry paired with a refreshing tomato and onion mix, resting on a bed of smoked eggplant and garlic yoghurt. Whether sharing a mixed grill or opting for a vegetarian dish like the stuffed eggplant with rice, House of Fides promises a comforting and authentic dining experience.
What We Like: Watching the home-made Turkish bread being made in the window
What Could Be Better: Service could be a touch faster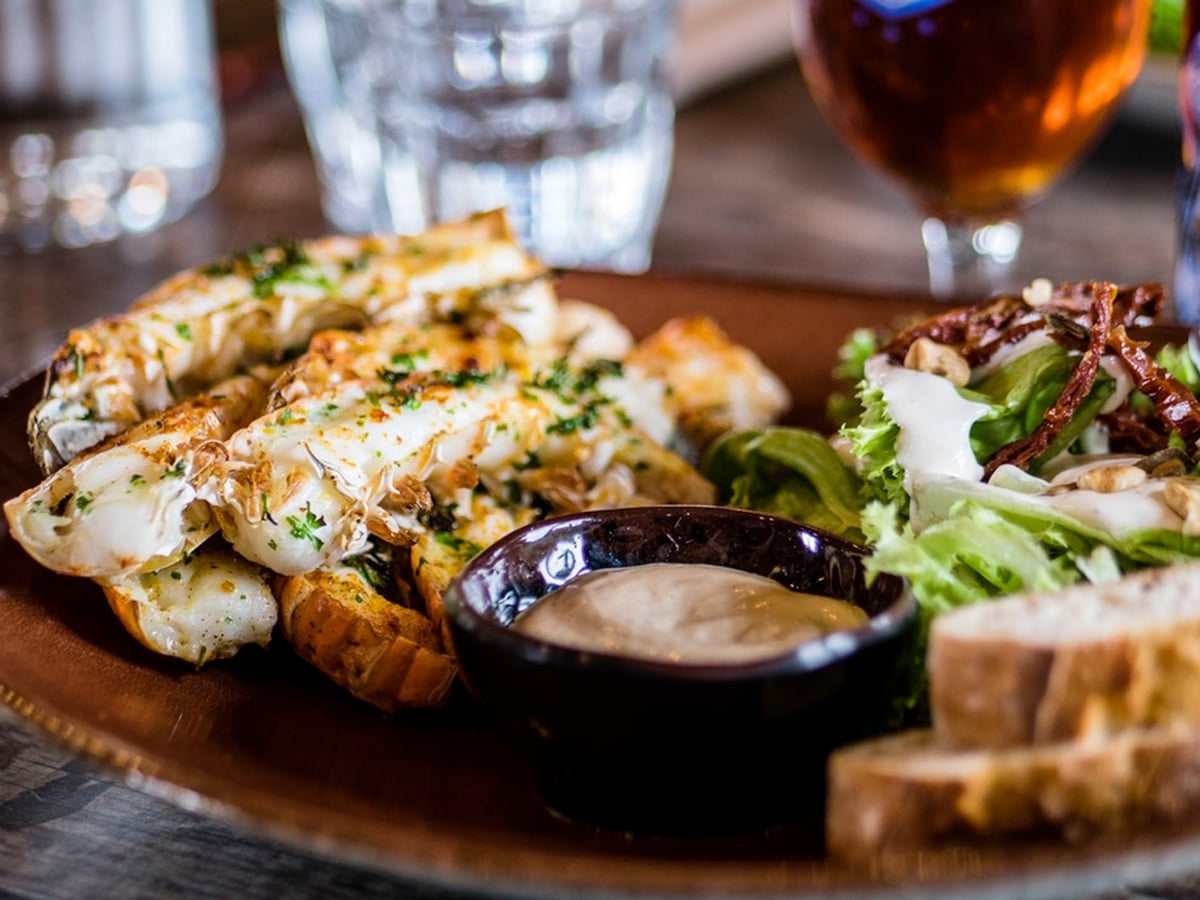 3. Marmara Turkish Restaurant
Address: 68 Chapel St, Windsor VIC 3181
Opening Hours: Mon, Wed, Thurs 5pm-10pm; Fri, Sat 5pm-10.30pm; Sun 5pm-9.30pm
Phone: (03) 9510 6944
Since 1980, Marmara Restaurant has been a staple on Chapel Street. Drawing its name from one of Türkiye's most picturesque regions, the restaurant brings a rich tapestry of flavours to Chapel St, with standout dishes like the much-loved Iskender kebab and handcrafted pide taking centre stage. Marmara's menu is straightforward, featuring skewered meats, homemade kofta, and vegetarian options packed with flavour. Whether you're craving a meaty feast or a veggie delight, there's always something yummy to try.
What We Like: Lovely neighbourhood & community feel
What Could Be Better: Bigger takeaway serving sizes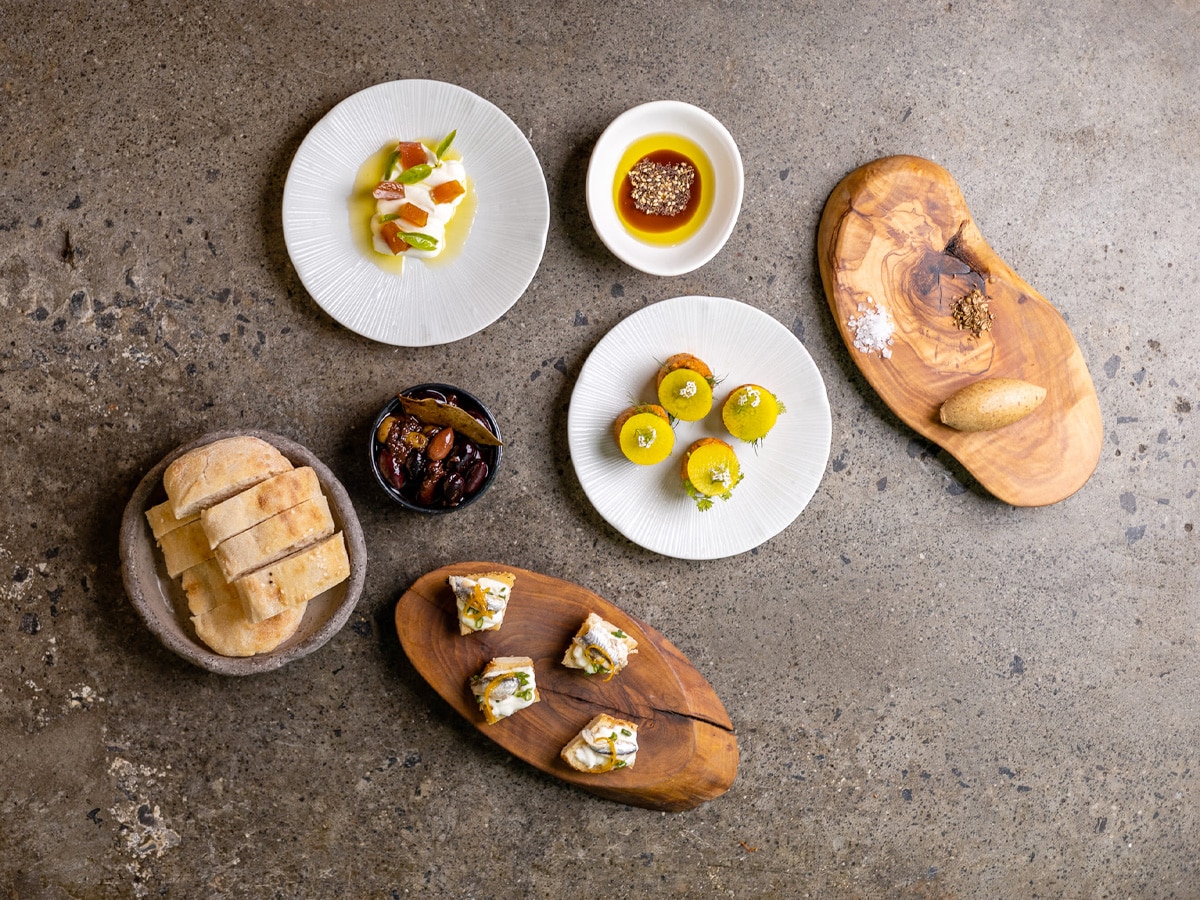 4. Tulum Turkish Restaurant
Address: 217 Carlisle St, Balaclava VIC 3183
Opening Hours: Tues-Fri 5pm-10pm; Sat 12pm-10pm
Phone: (03) 9525 9127
Tulum is the cool kid on the block in Balaclava, shaking up the Turkish culinary scene with a more refined dining experience. Chef and owner Coskun Uysal is the brains behind Tulum, flipping traditional Ottoman recipes on their head with a sprinkle of Melbourne flair. His mantra? Respect the old but embrace the new. Tulum isn't just about the food—it's an experience. From marinated sardines with pine nuts and currants to a refreshing splash of chamomile broth with artichokes, every dish is a gastronomic masterpiece. If you're up for Turkish dining that's bold and far from the usual, Tulum is well worth a try.
What We Like: Amazing, friendly service
What Could Be Better: Portion sizes could be bigger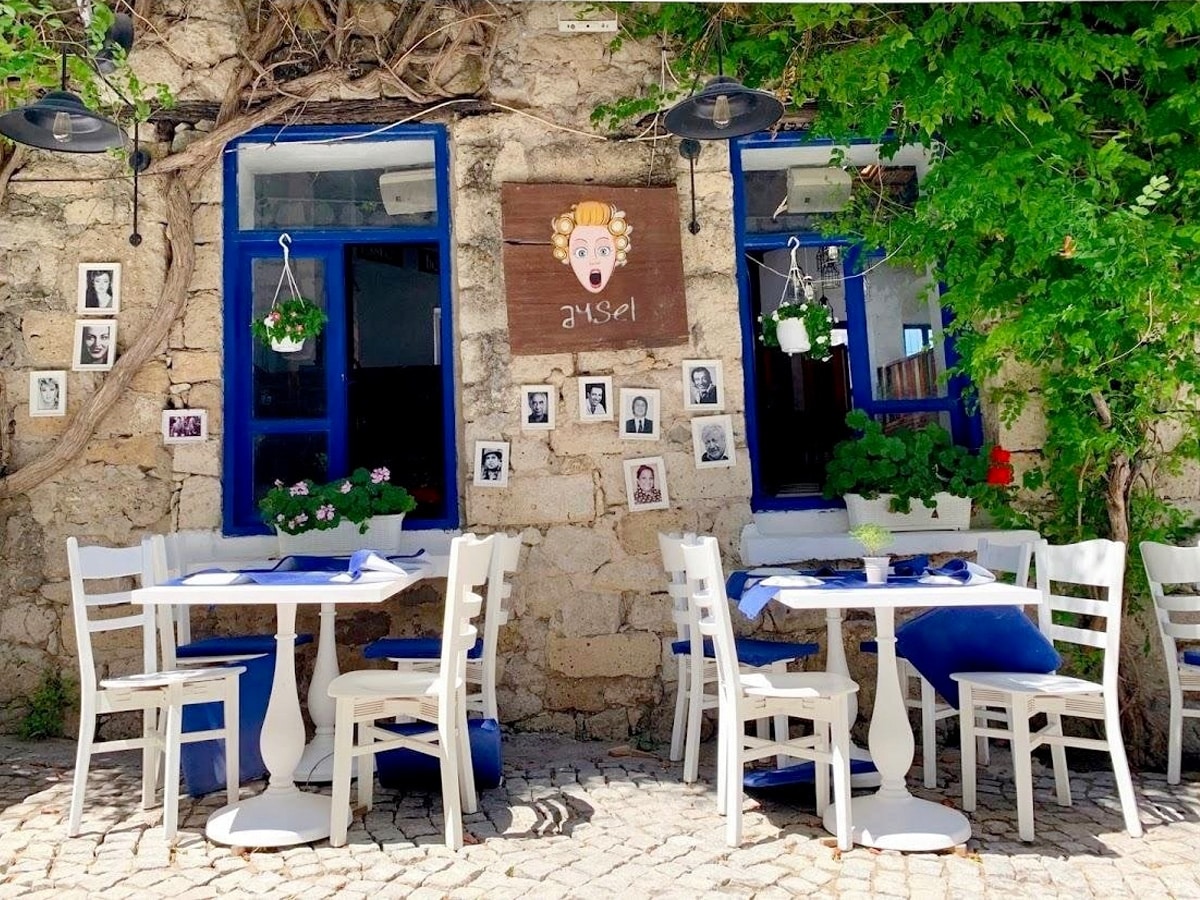 5. Aysel Turkish Restaurant
Address: 357 Smith St, Fitzroy VIC 3065
Opening Hours: Sun, Wed, Thurs 5.30pm-10pm; Fri & Sat 6.30pm-11.30pm
Phone: (03) 9415 9742
At Aysel, it's all about enjoying authentic Turkish food with even better company. It's a place where you can kick back with your mates, sharing a plate of sizzling Adana (ground lamb kebabs) or munching on some crispy fried vege fritters. Don't even get us started on the grilled halloumi, it's a game-changer. Whether you're grabbing a quick bite or settling in for a hearty meal, Aysel's got your back with a mix of traditional and modern eats that are just too good to miss.
What We Like: Live music on the weekends makes us feel like we're really in Türkiye
What Could Be Better: But also maybe lower the volume on the music just a smidge, please!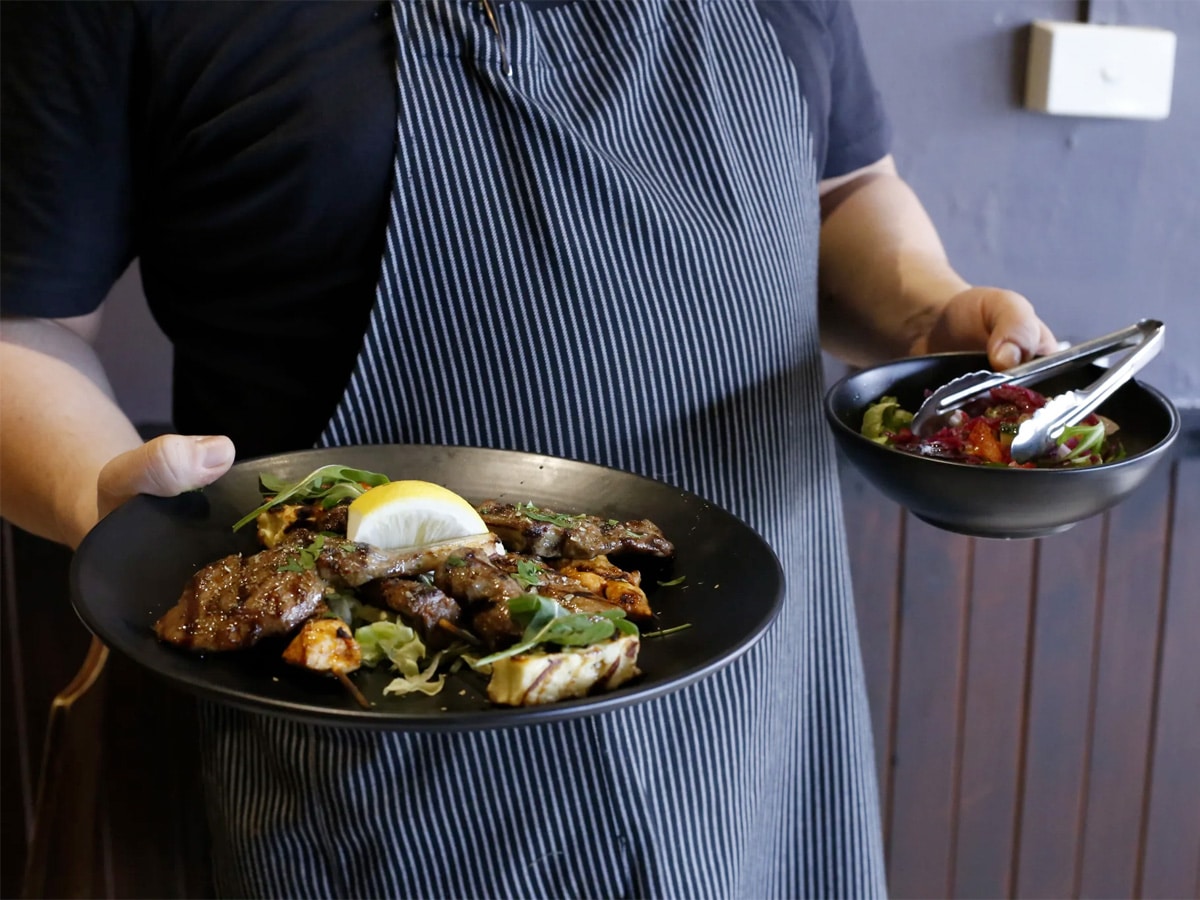 6. Arda Turkish Restaurant
Address: 619 Glen Huntly Rd, Caulfield VIC 3162
Opening Hours: Tues-Sun 5pm-10pm
Phone: (03) 9530 0193
If you're in the mood for some downright delicious Turkish food in Caulfield, swing by Arda Restaurant, where owner and chef Serkan Sen has been sprinkling Turkish hospitality for over 30 years. You can just feel the tradition and the heart in every dish here, from the tender shavings of seasoned lamb in their doner kebab to the sizzling vegetarian clay pot bursting with veggies. Whether you're grabbing a bite of their gluten-free options or diving into a platter of mixed grilled goodness, your taste buds are in for a dang good time.
What We Like: Food hits the table lightning fast
What Could Be Better: Food is on the pricier side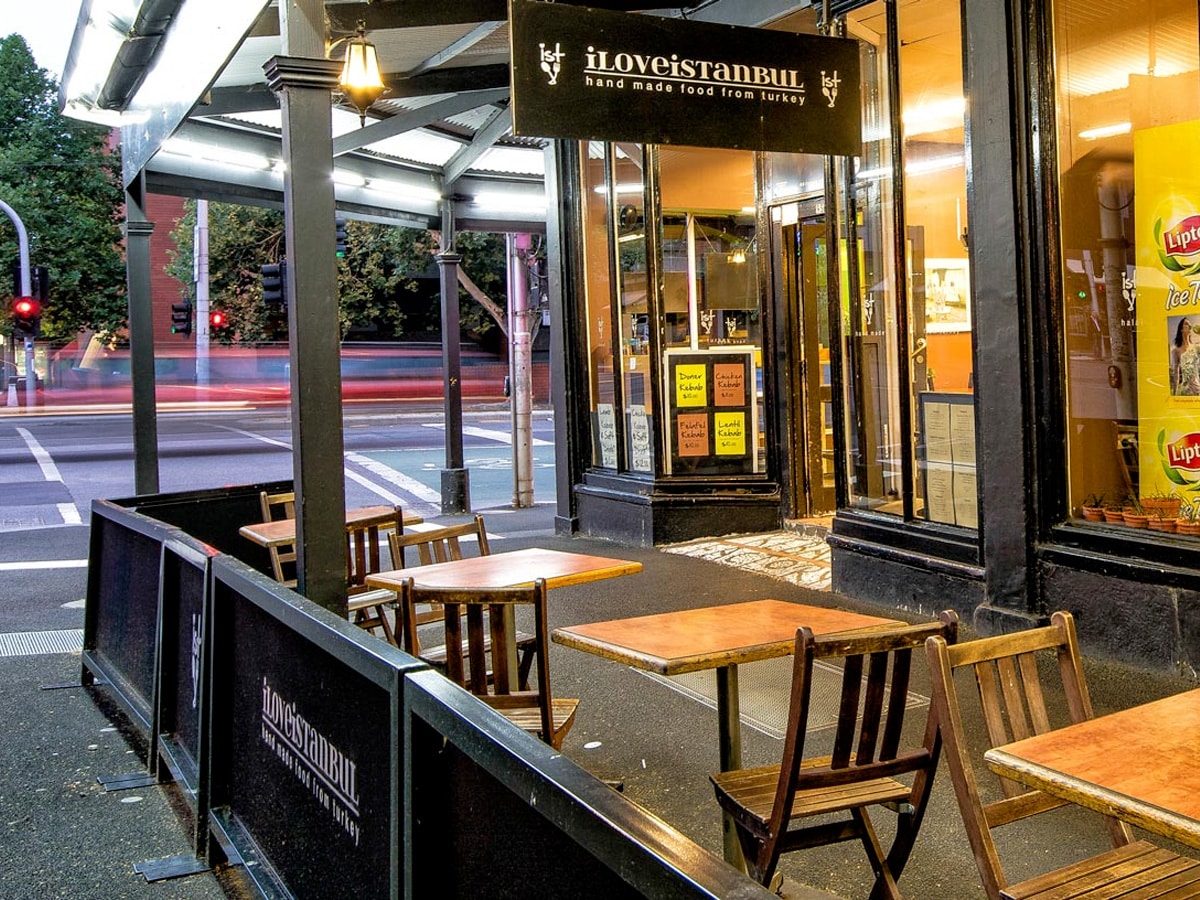 7. ILoveIstanbul
Address: 95 Lygon St, Carlton VIC 3053
Opening Hours: Mon-Tues10:00am-9:30pm; Wed-Thurs: 10:00am-10:30pm; Fri-Sat 10:00am-11:30pm
Phone: (03) 9079 8526
ILoveIstanbul is your go-to spot for some banging Turkish eats in Melbourne. With a knack for unpretentious and authentic Turkish food, they've crafted a menu that's all about flavour and tradition. What they're famous for, however, is their halal snack pack (HSP). We recommend trying the lamb HSP, with crunchy chips, cheese, and up three sauces of your choosing. Coupled with a laid-back setting that's just as inviting as their food, we're pretty confident once you try it, you'll start visiting ILoveIsanbul on the reg.
What We Like: A killer halal snack pack
What Could Be Better: On the pricier side for a HSP ($24)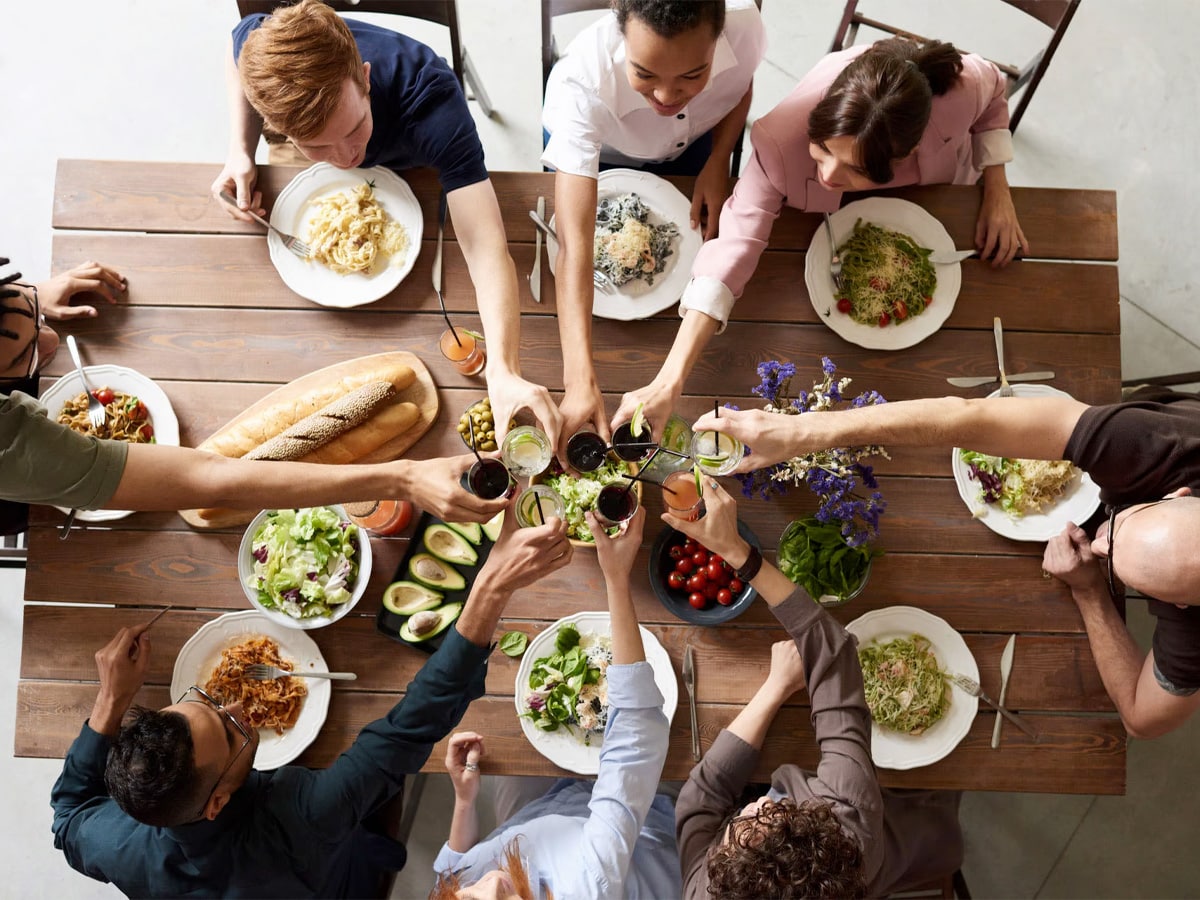 8. Halikarnas Cafe
Address: 71/73 Lygon St, Brunswick East VIC 3057
Opening Hours: TBC
Phone: 0403 131 585
Nestled in the heart of East Brunswick on Lygon St, Halikarnas is your go-to spot for a mix of modern Turkish vibes and rustic charm. Halikarnas is redefining the Turkish dining scene in Melbourne, with dishes that are a shout-out to the Mediterranean tradition, with a sprinkle of Middle Eastern zest. Think awesome flavours that transport you right to the Black Sea region of Türkiye, all without leaving the heart of Melbs.
Just a little PSA: Halikarnas Cafe will be closed from Tuesday, September 5 to Thursday, September 28 so the team can take some well-deserved R&R.
What We Like: The spicy Capsicum dip & garlic chilli prawns!
What Could Be Better: Service can be a bit slow at times
9. Yakamoz Mediterranean
Address: 74 Lygon St, Brunswick East VIC 3057
Opening Hours: Sun-Thurs 5.30pm-10pm, Fri & Sat 5.30pm-11pm
Phone: 0422 284 916
Ever since Ali Atay set foot in Australia from Türkiye back in '97, he's been nothing short of a culinary maverick. These days, he's teaming up with his son to spice up the food scene at Yakamoz – a vibrant hub where the bold flavours of the Mediterranean meet a modern, playful twist. Definitely try the meze selection, where quirky takes on traditional dishes will have your taste buds doing a happy dance. Don't forget to grab an iconic Turkish drink to round out your meal.
What We Like: Warm and friendly service
What Could Be Better: Bigger serving sizes, please!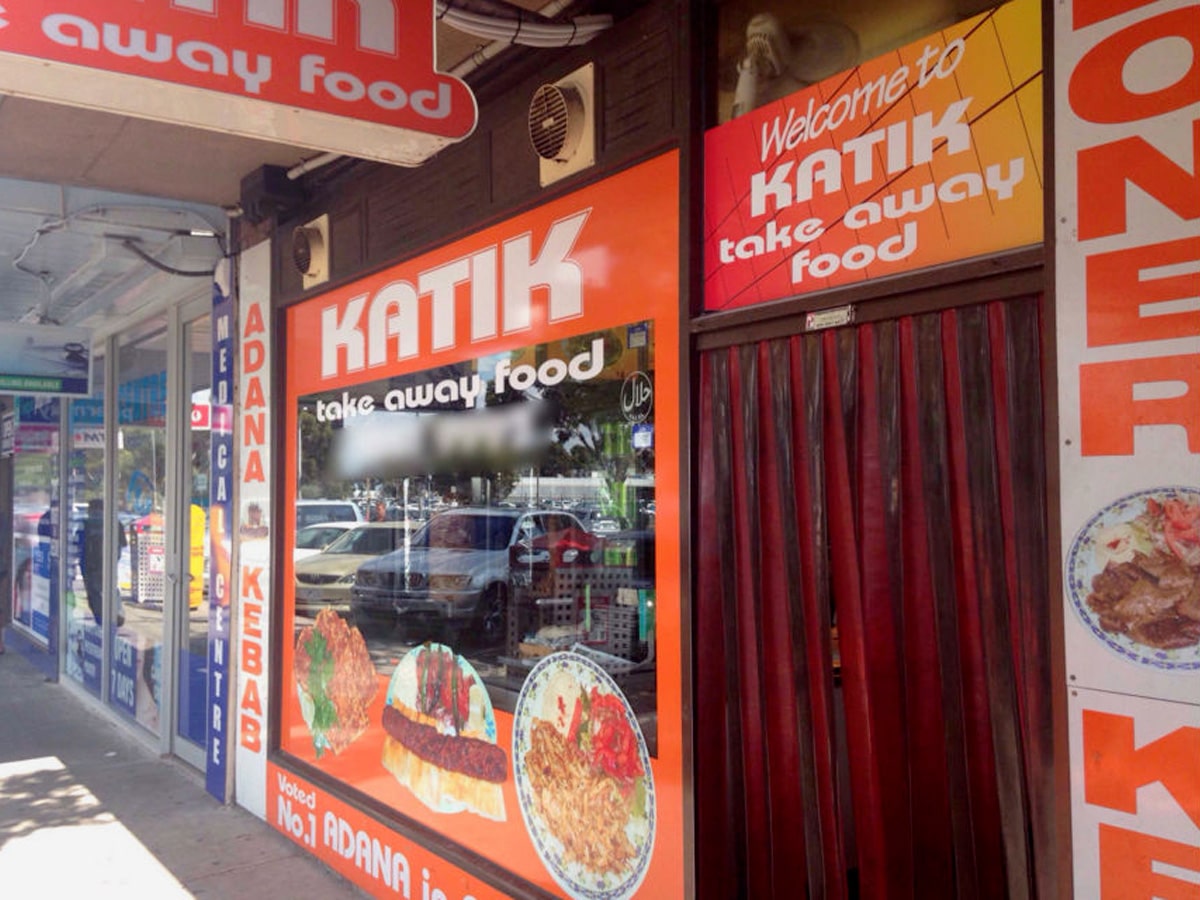 10. Katik Turkish Take Away
Address: 3061/349 Barry Rd, Campbellfield VIC 3061
Opening Hours: Mon-Sat 9am-9pm
Phone: 0410 012 345
Katik is your go-to for no-frills, top-quality Turkish takeaway in Melbourne. Spearheaded by the welcoming Yusuf, Suphi, and Monzer, it's a haven of authentic flavours straight from the heart of Türkiye. Forget about the fancy interiors; here, it's all about the food. Think stone oven-baked pides and affordable, yet hearty doner kebabs, all crafted in-house from family recipes. A casual spot where the essence of Turkish culinary traditions shines, Katik promises a genuine, wallet-friendly feast in a simple setting.
What We Like: Possibly the best kebab shop in Melbourne (prove us wrong!)
What Could Be Better: Delivery times could be faster
Things to Consider for Turkish Restaurants Melbourne
Share Plates: Embrace the spirit of togetherness that Turkish dining embodies. When you're at a Turkish restaurant, it's all about the shared experience, the community vibe, and enjoying a vibrant array of dishes together. Trust us, you'll want to sample a bit of everything.
Lack of Vegetarian Options: We totally hear you, not everyone is a carnivore, and while Turkish cuisine traditionally showcases a range of succulent meats, times are changing! Keep an eye out, as many places are adding a sprinkle of vegetarian delights to their menus, promising a delicious feast for all.
Authenticity: Finding an authentic Turkish restaurant isn't hard in the city of Melbs, but here are some tips to find the best & most authentic Turkish restaurants: opt for spots that honour traditional cooking methods, scout the menu for classic Turkish dishes, soak in the vibrant Turkish ambience (i.e. the restaurant might be a little noisy and that's OK!), and don't forget to tap into online reviews for some insider advice.
How We Came Up With This List
We came up with our list of the best Turkish restaurants in Melbourne based on several factors. We looked at Google Reviews, we checked out what food critics had to say about it, we considered the menu and its offerings (does it cater for vegans? Coeliacs?), we took pricing into account (we are in a cost of living crisis, after all) and more.
Turkish Restaurants FAQs
What is the best Turkish restaurant in Melbourne?
Looking for the scoop on the best Turkish restaurant in Melbourne? Well, that's like trying to choose a favourite song – tough call! But if you're up for a suggestion, Köy Restaurant and House of Fides are definitely turning heads right now. 
Where can you find good Turkish food in Melbourne CBD?
Craving Turkish delights in Melbourne CBD? There are plenty – but we recommend heading slightly north to Sydney Road in the Brunswick region – known to many as the Middle Eastern heart of Melbourne. It's a Turkish food paradise that might even make Istanbul a little envious.
What are some common Turkish foods?
We all know the classics like kebabs, pide, gozleme, baklava, kofte … but we recommend branching out and trying Kokoreç (made by wrapping lamb intestines around offal such as heart, sweetbread, and lungs, seasoned and roasted slowly over coals), mantı (mini ravioli), İskender kebab (strips of lamb) and corba (Turkish soup).