10 Best Kebab Shops in Melbourne
Kebabs, how can a combo of meat, bread and salad be so simple yet so satisfying, drizzle it with garlic sauce and you've got yourself a match made in heaven. There are many vehicles to get this delicious grilled meat in your belly from lahmacuns, pita rolls, Turkish bread, Halal snack packs, souvlaki and more. While everyone may have their favourite spot for kebab in Melbourne, there's no reason not to try every place on the list the next time you're out and about. After all, a night out on the town isn't complete without that 3am urge to eat a kebab like nobody's watching.
Here is a list of the 10 best kebab shops Melbourne has on offer.
You'll also like: 
13 Best Ribs in Melbourne
33 Best Burger Shops in Melbourne
17 Cool Restaurants in Melbourne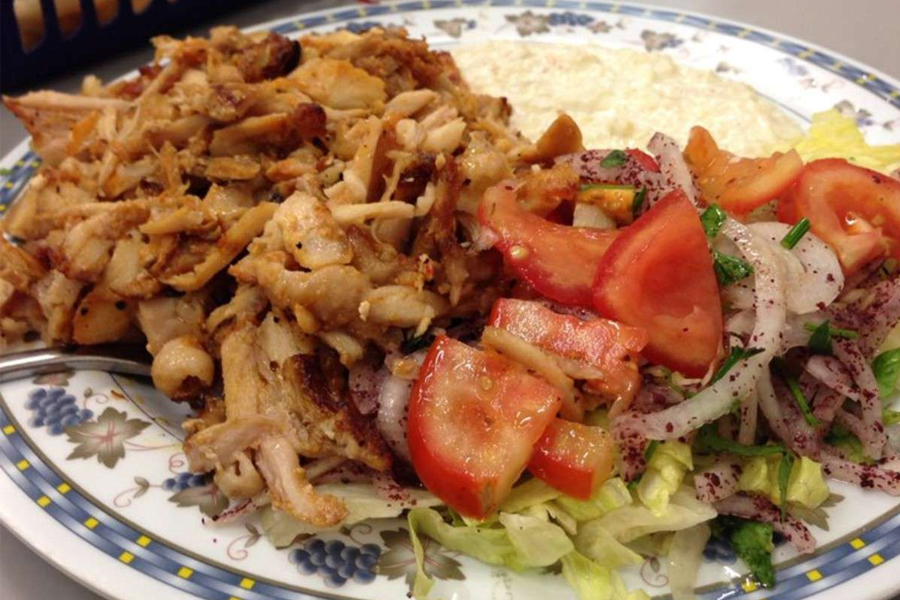 1. Katik
For the best kebabs in Melbourne, you really can't go wrong with Katik. Serving up traditional Adana kebab and Turkish pide, at Katik everything is made from scratch and it makes a noticeable difference. Being one of the best kebab shops in Melbourne means you'll often find a line outside waiting to get in the place but it is absolutely worth the wait.
Known for: traditional Adana kebab
Address: 349 Barry Road, Campbellfield VIC 3061
Phone: +61 3 9357 9997
Trading Hours: Mon-Sat 9am-9pm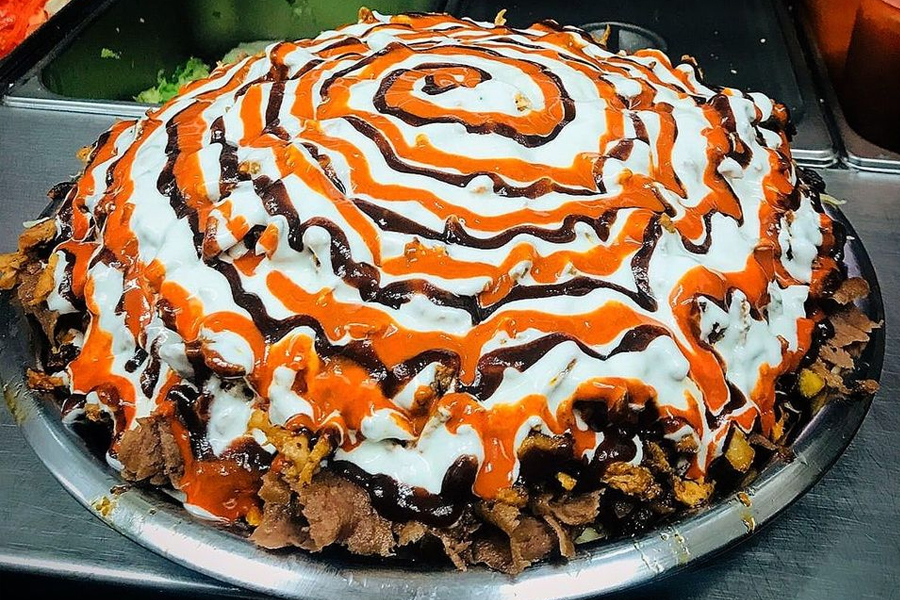 2. Glenny Kebabs
Since 2016 Glenny Kebabs has been a popular destination for kebab lovers and has gained recognition as one of the best kebab shops Melbourne has to offer. They also have a few non-traditional items on the menu such as sweet potato fries, mock meat for vegetarians and wedges. For dessert try the Nutella kebab or ice cream doughnuts.
Known for: HSPs with sweet potato fries
Address: 285 – 287 Springvale Road, Glen Waverley VIC 3150
Phone: +61 3 9376 2767
Trading Hours: Mon-Sun 11am-1am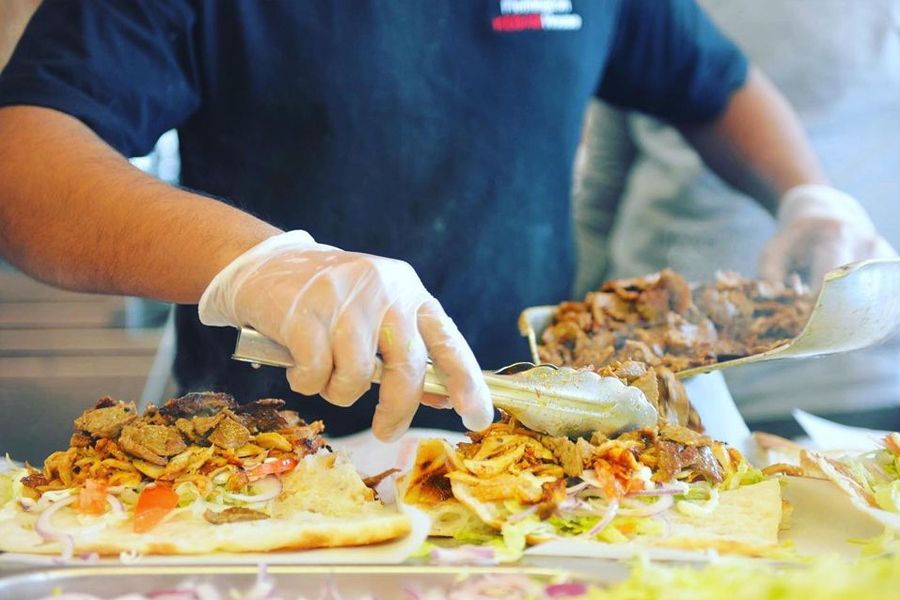 3. Flemington Kebab House
Flemington Kebab House is the place to be for charcoal grill kebabs, Turkish pide, Gozleme, plus all the other side extras that make a 3am snack turn into a feast! If you've really got the munchies then we highly recommend the HSP or Halal Snack Pack which comes with lamb or chicken, chips, cheese, drizzled with garlic, chilli and barbeque sauce.
Known for: Falafel kebab with chilli dip
Address: 301 Racecourse Road, Kensington VIC 3031
Phone: +61 3 9376 2767
Trading Hours: Mon-Thurs 11am-10.30pm, Fri-Sat 11am-3am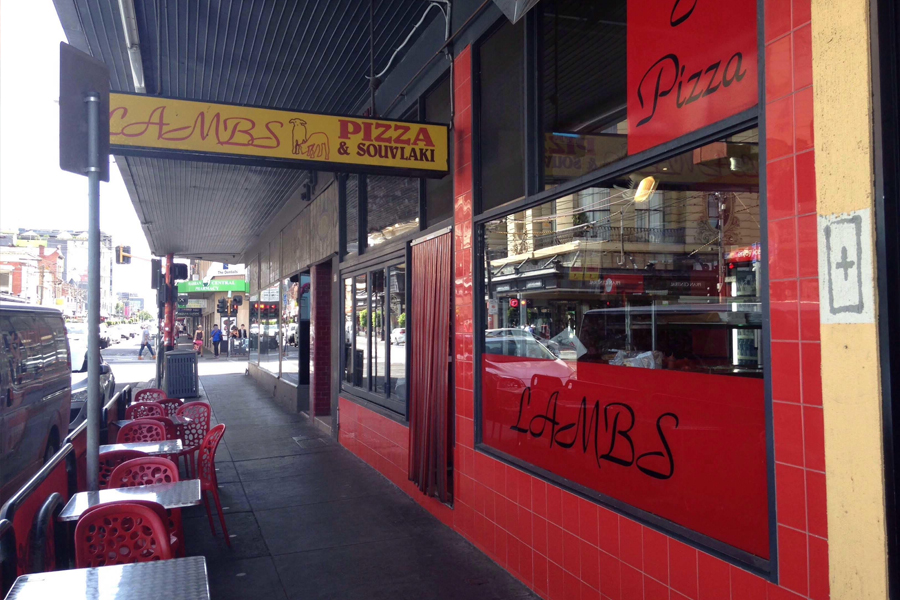 4. Lambs On Malvern
For that something extra special, Lambs on Malvern offers up some of the best kebab in Melbourne. It looks like your typical kebab joint but the bread is soft and the charcoal meat is to die for. If you want real lamb that's marinated and cooked perfectly and not that processed stuff, then this is the place for you.
Known for: open souvlaki, charcoal-grilled lamb
Address: 245 Malvern Road, South Yarra VIC 3141
Phone: +61 3 9826 8201
Trading Hours: Mon-Thurs 11am-10.30pm, Fri-Sat 11am-4am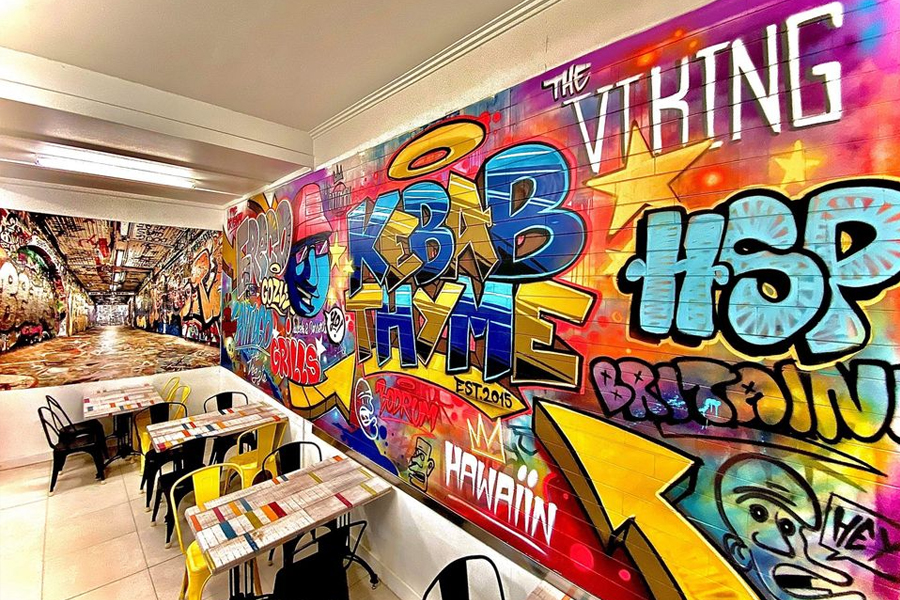 5. Kebab Thyme
Traditional Turkish cooking is what Kebab Thyme is all about. They have multiple variations of kebabs that you'll probably have a hard time picking just one. Their HSP is a popular dish that includes lamb or chicken, chips, cheese plus toppings of your choice. Try their Gozella for dessert, delicious Turkish pastry filled with Nutella and served with maple syrup.
Address: 371 Springvale Road, Glen Waverley VIC 3150
Phone: 1300 532 227 (1300KEBABS)
Trading Hours: Tues-Thurs 5pm-9:30pm, Fri 5pm-11:59pm, Sat-Sun 5pm-12:30am
Address: Shop 1/1015 Burwood Hwy, Ferntree Gully VIC 3156
Phone: 1300 532 227 (1300KEBABS)
Trading Hours: Tues-Thurs 11am-10pm, Fri 11:00am-1am, Sat 12pm-1am, Sun 4pm-10pm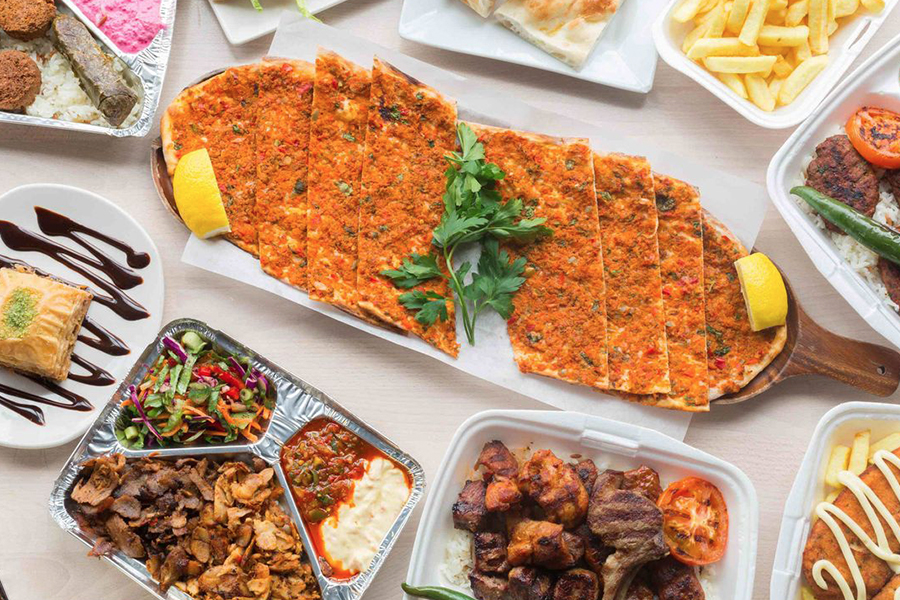 6. Melbourne Kebab Station
Get your kebab fix at Melbourne Kebab Station. The perfect lunch pick me up or late night fixer up, it's all about a solid kebab here. Juicy meat, fluffy warm bread and crispy fresh salad. It's often the simplest things in life that are the best. For a little bit of everything, get the popular mixed grill with chicken and lamb shish, adana kebab, dips, bread and more.
Known for: mixed grill, Turkish bread
Address: 451 Sydney Road, Coburg VIC 3058
Phone: +61 3 9355 7766
Trading Hours: Mon-Sun 9am-9pm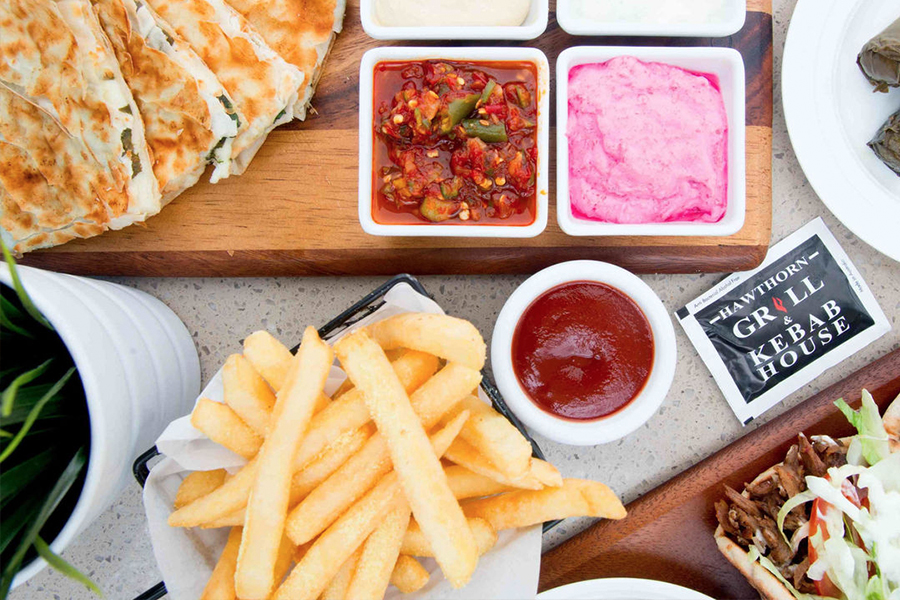 7. Hawthorn Grill & Kebab House
This Melbourne kebab shop offers juicy charcoal-grilled lamb and that's just one of Hawthorn Grill and Kebab Houses' enticements. Not only do they have quality ingredients but the prices aren't too bad either and the shop's atmosphere is a step up from your average kebab shop. Grab a lamb kebab with delicious garlic sauce or try one of their HSPs with chips and any choice of sauce.
Known for: Charcoal lamb, HSP
Address: 347-349 Burwood Road, Hawthorn VIC 3122
Phone: +61 0405 706 647
Trading Hours: Mon 10am-4pm, Tues 10.30am-12am, Wed 10.30am-4am, Thurs 11am-4am, Fri 11am-12am, Sat 12am-12am, Sun 10.30am-12am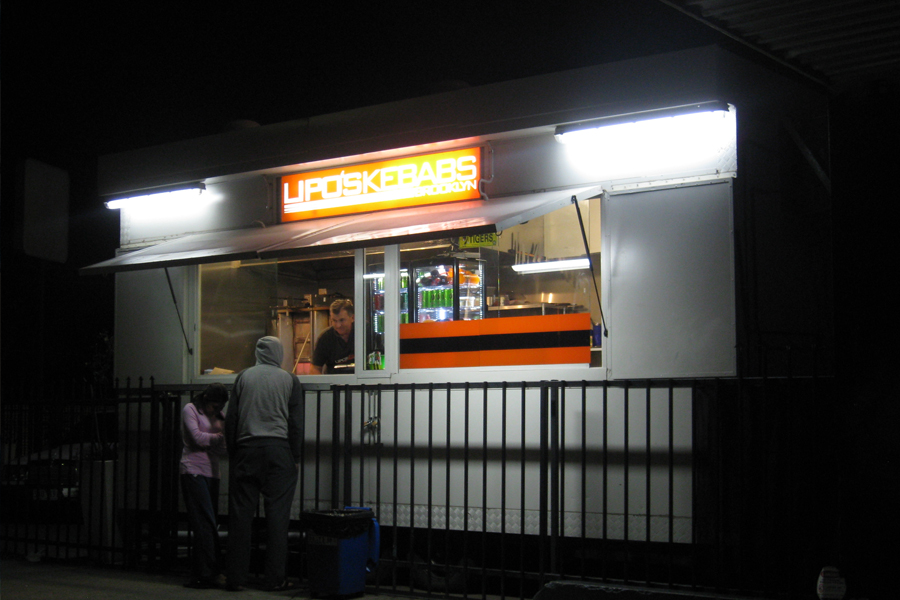 8. Lipo's Kebabs
Lipo's Kebabs is no-frills which is exactly what you want when it's late at night and you're in the mood for something to fill your belly. Get a lamb, chicken, mixed or vegetarian kebab plus a drink for just $10 or a large HSP for just $15 including chilli, hummus and cheese. It's a no brainer.
Known for: jalapeno, garlic sauce, price
Address: 551 Geelong Road, Brooklyn VIC 3012
Phone: +61 0429 954 767
Trading Hours: Mon-Sun 5pm-2.30am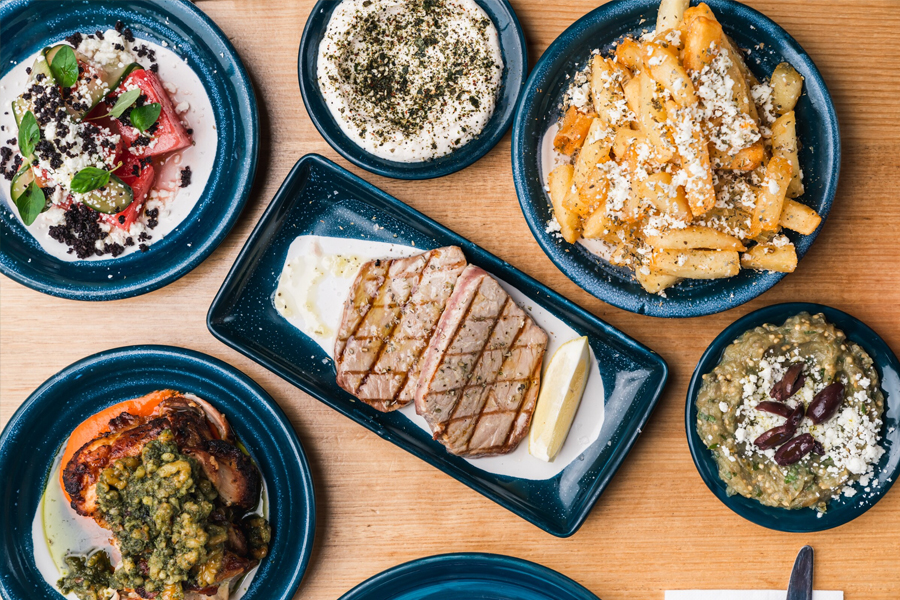 9. Gazi
If you're after a bit of oomph with your kebab (or souvlaki in this case), and little more pizzazz than your average kebab shop, then Gazi has you covered. It's Greek street food with a punch, including their famous and delicious soft shell crab souvlaki served with Japanese mayo, mint, coriander and honey plus dips and pita with beetroot, whipped feta and horseradish. Yum!
Known for: soft shell crab souvlaki, pork belly
Address: 2 Exhibition Street, Melbourne VIC 3000
Phone: +61 3 9826 8201
Trading Hours: Tues-Fri 12pm-3pm, 5pm-9.30pm, Sat-Sun 12pm-10pm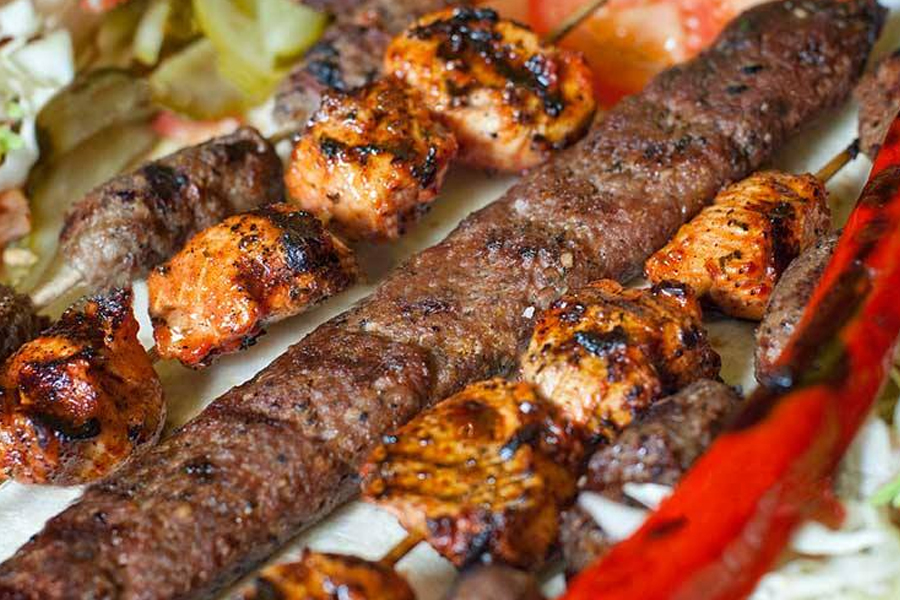 10. Istanbul Kebab
Located in Fitzroy, Istanbul Kebab is the perfect kebab shop in Melbourne for a tasty treat on the way home. Choose from lamb, chicken or a mix for your kebab and pick your extras like cheese, olives, chilli sauce and more. Also try their highly praised gozleme which includes savoury fillings like spinach, cheese, mushroom and pumpkin.
Known for:  gozleme, homemade chilli sauce
Address: 143 Smith Street, Fitzroy VIC 3065
Phone: +61 3 9486 9786
Trading Hours: Mon-Tues 9.30am-12am, Thurs-Sat 9.30am-5am, Sun 9.30am-3am
You'll also like:
7 Best Poke Bowls in Melbourne
15 Best Wine Bars in Melbourne
22 Best Steakhouses in Melbourne for Your Next Big Feed
General FAQs
What is in a kebab?
Most kebab shops in Australia will offer protein fillings of either chicken, lamb or falafel. From there you can add your own combination for salad and sauce.
Where did the kebab originate?
While the kebab concept has been around Middle Eastern cultures for centuries, what we know as a kebab actually originated in Germany. A Turkish-born German restaurateur, widely credited with having in 1972, in West Berlin, introduced or invented the fast food sandwich commonly known as the kebab.
What is the 'Holy Trinity'?
In kebab circles, the 'Holy Trinity' is the combination of garlic, BBQ and chilli sauces, generally squirted all over a pile of shaved lamb or chicken.