Man of Many's Staff Favourites – 13 March 2021
Say what you want about the Royal Family, but my god, do those monarchs know how to put on a show. In a week headlined by the cataclysmic demise of the crown and the 60th birthday of our lord and saviour, Ken, we've been pushed to the very extremes of our emotional tether. But as always, the quest for cool shit continues and luckily enough, we've found some kit that more than takes the edge off. Here's Man of Many's Staff Favourites for this week.
You'll also like:
5 Surprising Benefits of Boxing
Man of Many's Staff Favourites – 27 February 2021
How Your Sex Life Compares to the Average Australian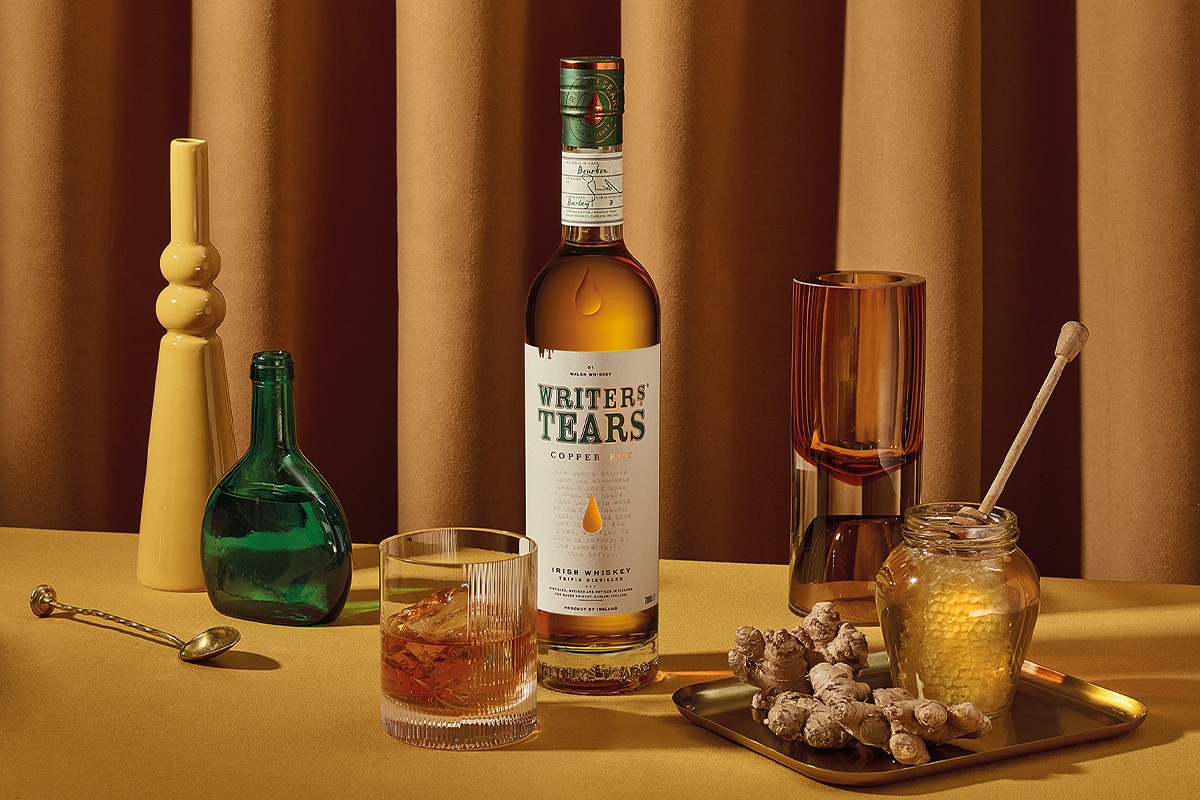 Writers' Tears Copper Pot
Tim Fernandes – Sales & Partnerships Manager
In the 19th and 20th century, Ireland was the leading whiskey producing nation in the world. During the same period, Ireland was also the birthplace of literary giants like Oscar Wilde, W.B. Yeats and Samuel Beckett. Coincidence? Absolutely.
Regardless, Writers' Tears is an Irish Whiskey that honours the nation's leading novelists, poets and playwrights, while celebrating their well-known love of a wee dram or two. Unashamedly one of the best Irish whiskies you can purchase, I very recently sampled the "Copper Pot" and am happy to back up the claim it "just may be the easiest drinking Irish whiskey to ever cross your lips". It's a very luxurious caramel colour and being triple distilled is incredibly smooth, with sweeter hints of vanilla due to the whisky being matured in bourbon casks. It's non-peated so certainly not harsh on the nose or palate, I usually have an ice cube with my whiskies but didn't find one necessary at all. A great sign! Get ready for St Paddy's Day next week, for less than $80 you can't go wrong.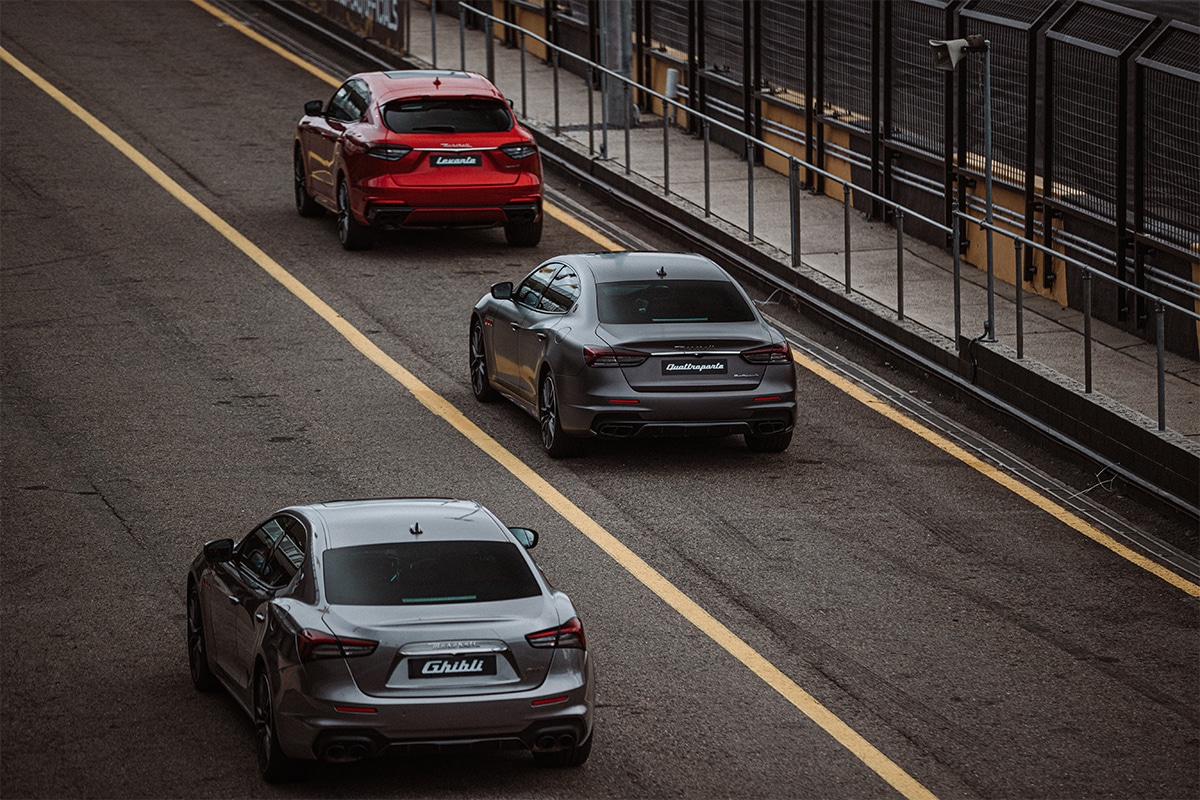 Maserati Trofeo Collection
We've covered the Maserati Trofeo collection and the launch of the Ghibli, Quattroporte and Levante in great detail across Man of Many Osma Portable Brewer Makes Barista-Quality Coffee on the Go, but I was lucky enough to put all three through their paces at a Maserati Drive Day earlier this week. This included drifting in the Ghibli Trofeo, with the stability control technology turned off we replicated our Fast & Furious: Tokyo Drift fantasies, attempting to navigate the cones in a perfect circle drift, some more successfully than others. In the hot laps, we tried to give the Quatroportte's top speed of 326km/h a solid nudge, hitting 220km/h on the straight felt as smooth and calm as if we were travelling at 40.
Descent Control Technology on the Levante Trofeo was the focus of final the off-roading section. Handling steep 45-degree descents without touching the brake required complete trust in the car, and proved mountains, mud and tough terrain is more than possible in your Maserati – Something rarely associated with the brand.
As always, absolute luxury inside and out was the constant theme when driving all three cars, from the crystal clear 10-inch multimedia screen interface, plush leather interiors and unique carbon fibre finishes. The best in high-end luxury cars, check out the Trofeo collection.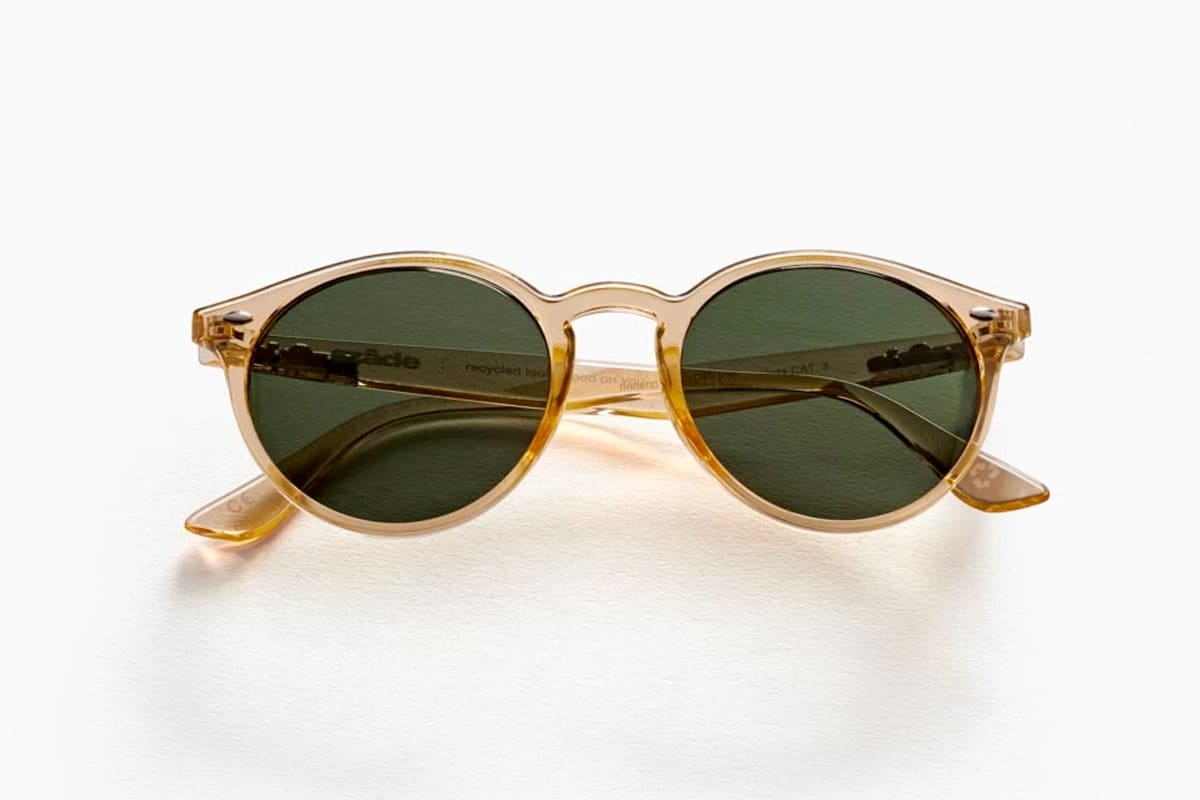 SZADE Henson Recycled Sunglasses
Nick Hall – Digital Editor
I love a good pair of sunnies and as a creative, I'm culturally obligated to give a shit about the environment. This week, I had the opportunity to embrace my two passions at once when I copped a pair of the Henson shades from SZADE. The effortlessly stylish frames are made from 100 per cent recycled materials and feature a classic round shape that suits my egg-shaped head. If you're in the market for a pair of snazzy new shades, I'd highly recommend SZADE.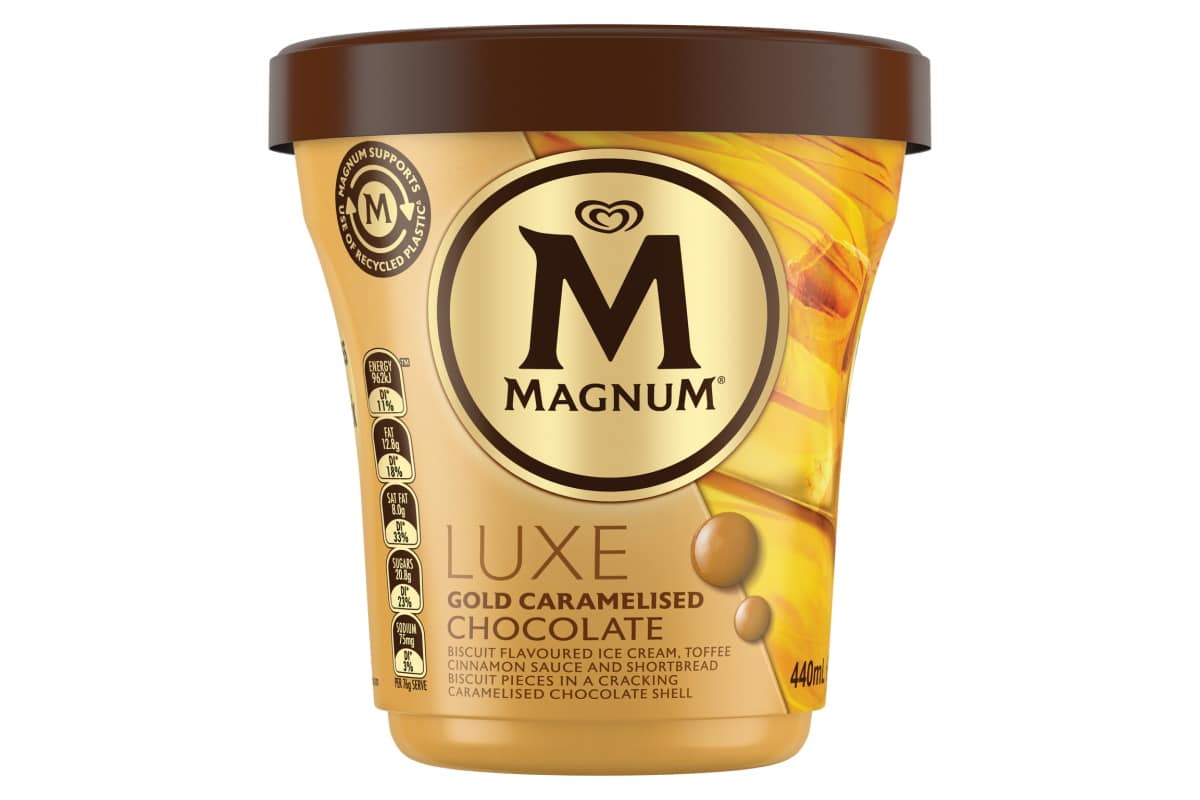 Snap, Crackle, Pop – Magnum's LUXE new Gold Caramalised Chocolate Tubs
Scott Purcell – Co-Founder
If you're a fan of gooey, delicious, salted caramel, then this ice-cream is for you. With hardened caramel chocolate lining the inside of the top and along the top of the ice-cream, you can press the side of the tub with your thumbs to hear that ever so satisfying crackle as it breaks into crispy goodness. But what's it taste like, I hear you ask?
Inside this rare LUXE pint is absolute decadence to take your tastebuds on a journey of sensation. I'm not even kidding. Crack through the Gold Caramelised chocolate on top with your spoon that's layered with pecan and shortbread biscuit for that extra crunch to discover a caramel heaven beneath of biscuit flavoured ice-cream double swirled in luscious cinnamon sauce. It's available in both pints for your freezer or the classic Magnum sticks as well.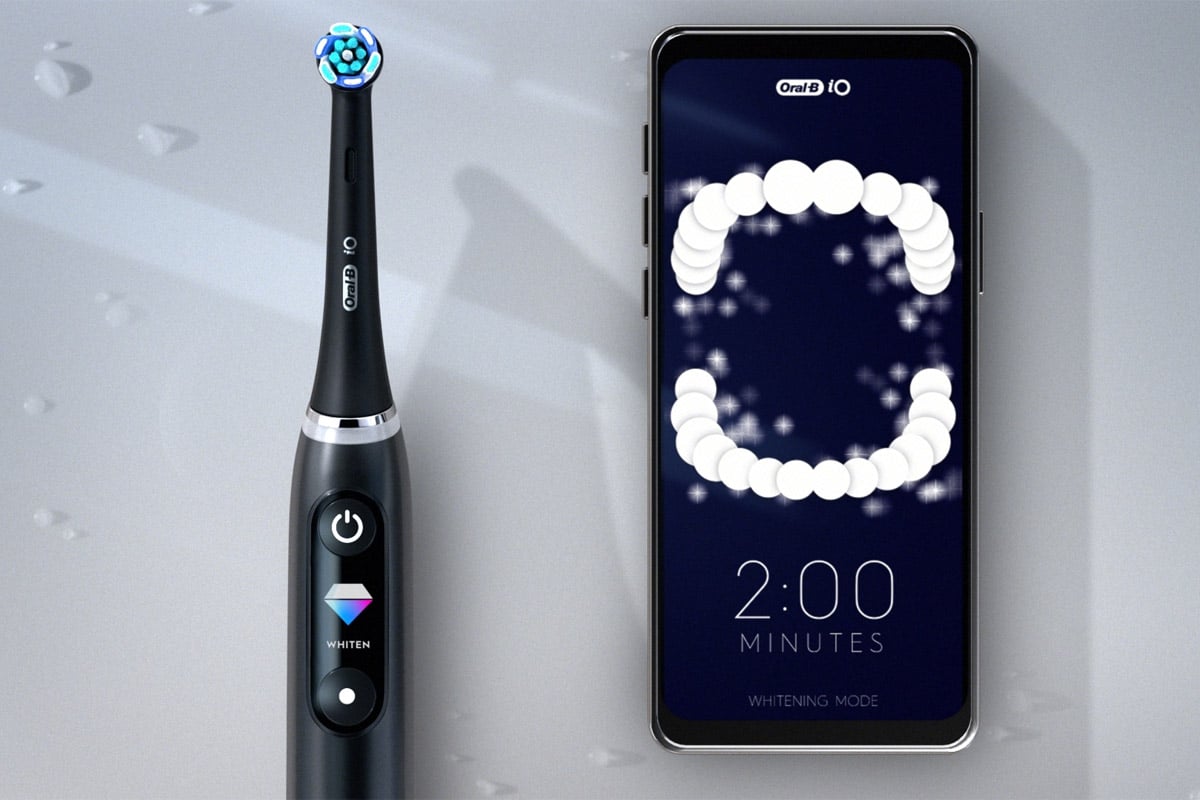 Oral-B iO 9 Series
Denise Barnes – Native Content Manager
Six years of intensive research and over 250 patents have led to the brand's latest innovation, the Oral-B iO Series 9 power toothbrush. With a highly superior user experience and the best ever clinical performance, I think it's safe to say this is the most advanced toothbrush on the market. And trust me when I say it's also by far the closest thing you'll get to a dentist clean. At first, I was drawn to the beautiful sleek design and curved edges of the brush, but it's when you turn it on that you realise just how amazing this toothbrush is.
The iO 9 Series features a linear magnetic drive, superior cleaning action, and a redesigned brush head, a bimodal smart pressure sensor (my personal favourite feature as it tells you if you're brushing too hard, too soft, or just right), smart display with personalised brushing modes and artificial intelligence tracking via the Oral-B iO app, that tracks your teeth brushing in real-time and coaches you on the correct way to brush so you are left with professionally cleaned teeth, every single time.
The Oral-B iO is available for purchase now, and although it has a bit of a hefty price tag of AUD$749, this isn't just a toothbrush, it's an investment into your oral health that has the potential to save you thousands of dollars years down the track.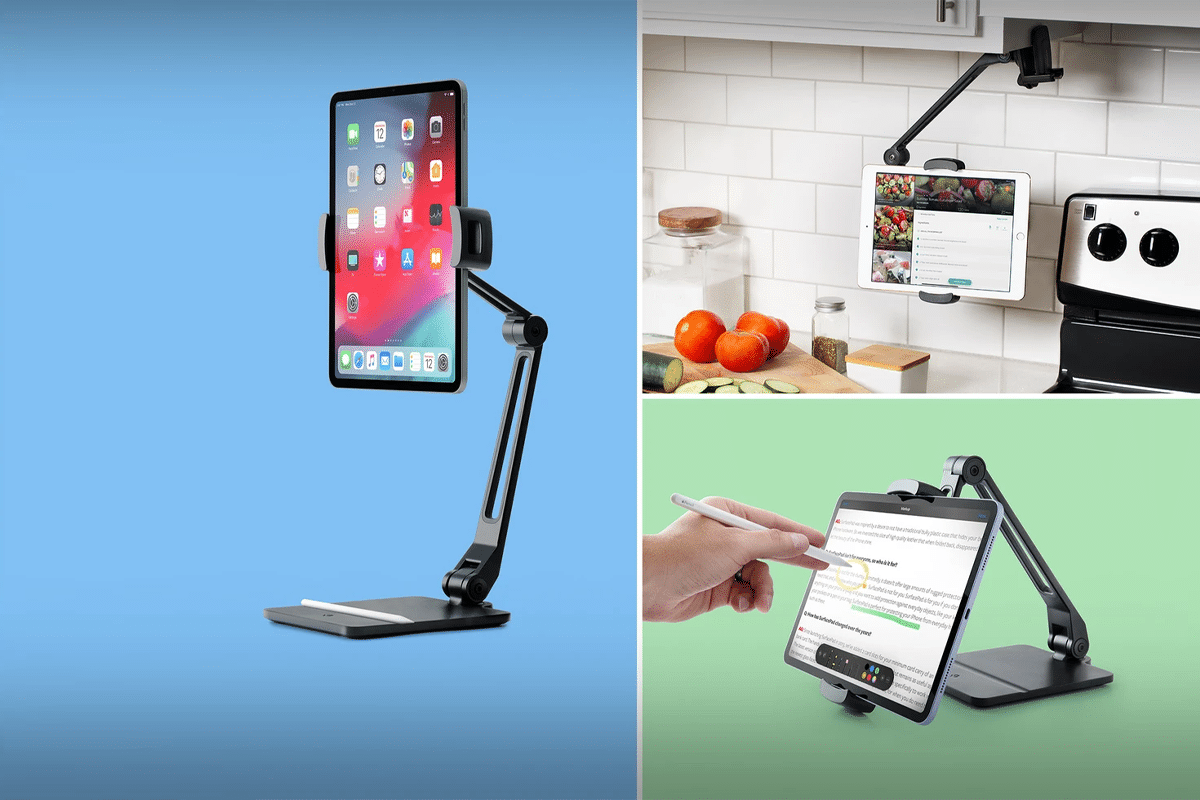 Twelve South HoverBar Duo
Ben McKimm – Staff Writer
The HoverBar Duo is an adjustable iPad stand designed to free your hands so you can do more with your iPad. I've loved watching cooking how-to's and used the stand to video call my brother who is overseas. The stand allows you to lift your iPad to eye-level which helps improve your posture and avoid back pain. HoverBar Duo includes a weighted desktop stand as well as a desk clamp to suit most iPad setups.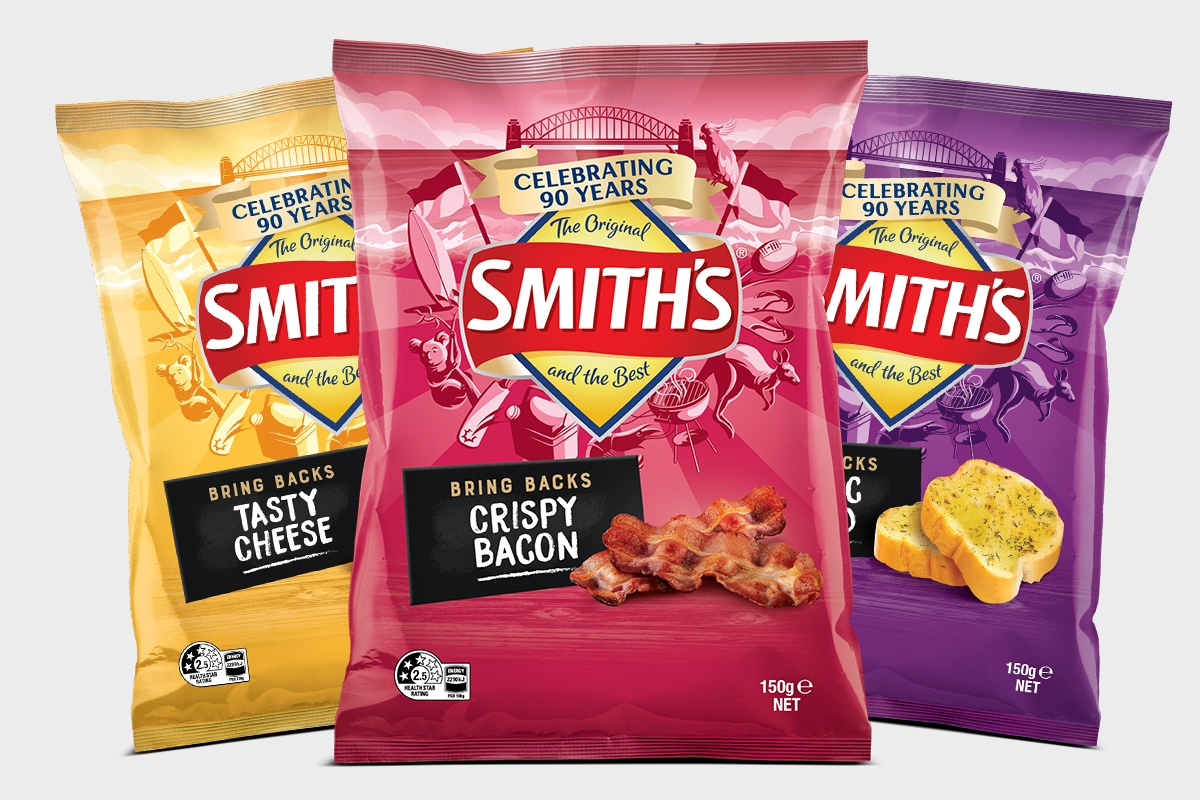 Smith's Crinckle Cut Tasty Cheese Limited Edition Chips
Geena Valos – Account Manager
Since 1920, Smith Chips has been providing that delicious extra crunch potato goodness we all know and love. Whether you're by the pool, at a birthday party or watching the footy (provided you are anything like me) you're always that person reaching for the chip bowl.
Now, you can celebrate 90 years since the first Australian made Smith's Crisps were manufactured with its limited edition Aussie classic flavours: Tasty Cheese, Cripsy bacon, Garlic Bread, Sausage Sizzle and Loaded Baked Potato, foods that have always been my personal weakness. Since they have always been there for my birthday, I think its time I return the favour. Happy Birthday Smith Chips, I will be enjoying my weekend kicking back with a bowl of  'the original' and 'the best' chips around.
You'll also like:
How to Make the Perfect Aperol Spritz
Man of Many's Staff Favourites – 27 February 2021
Expect the UNEXPEATED with Starward's Latest Award-Winning Whisky