Man of Many's Staff Favourites – 22 May 2021
That's it, the coats are out. This week confirmed two things in the Man of Many office, winter is officially on its way and J. Cole is the coolest man on earth. So, as we all settle into the first week of the NBA playoffs and prepare to spend an entire weekend on the couch avoiding the cold, we'll kick off your Saturday with a little retail inspo. Here's Man of Many's Staff Favourites for this week.
You'll also like:
Man of Many's Staff Favourites – 15 May 2021
Man of Many's Staff Favourites – 8 May 2021
Man of Many's Staff Favourites – 1 May 2021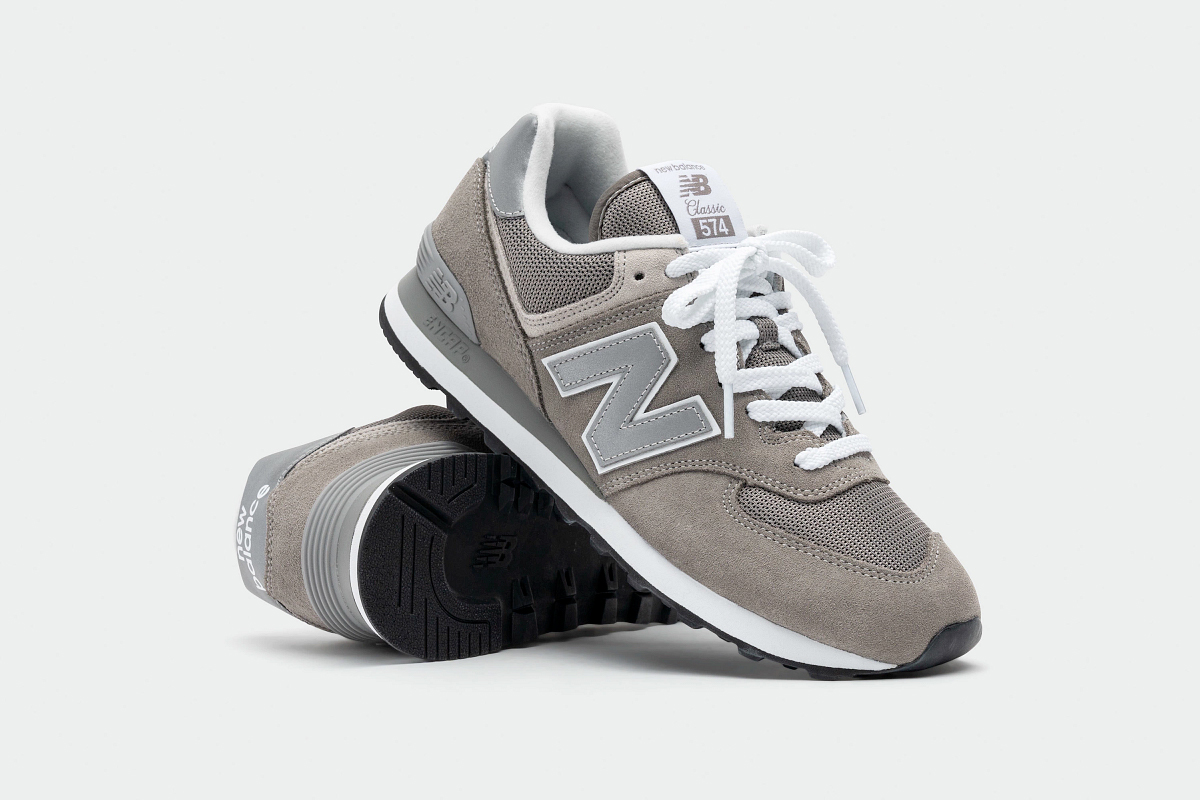 New Balance Grey Day 574 Sneakers
Nick Hall – Digital Editor
As a recovering Emo-Kid from the mid-2000s, my shoe rotation generally encompasses a few pairs of Converse All-Stars and Vans Authentics, however, I'm trying to break the habit. This week I got to check out the latest New Balance 574 sneakers, and I have to admit, these shoes are so comfortable I may have finally quashed that little voice in my head that screams AFI all day.
Released for Grey Day, the annual celebration of New Balance's heritage, the 2021 collection incorporated two 574 styles and a 57/40 counterpart: the classic grey 574; an exclusive 574 without the iconic New Balance "N" logo, dubbed the 574 Un-N-Ding. I love anything with a vintage twist to it, so hearing that these sneakers were a throwback to the days of old was something I could definitely get behind, and I'm glad I did. From the unapologetic '90s dad-vibes to the urban street style, the New Balance 574 is a cultural icon that deserves its place in sneaker folklore.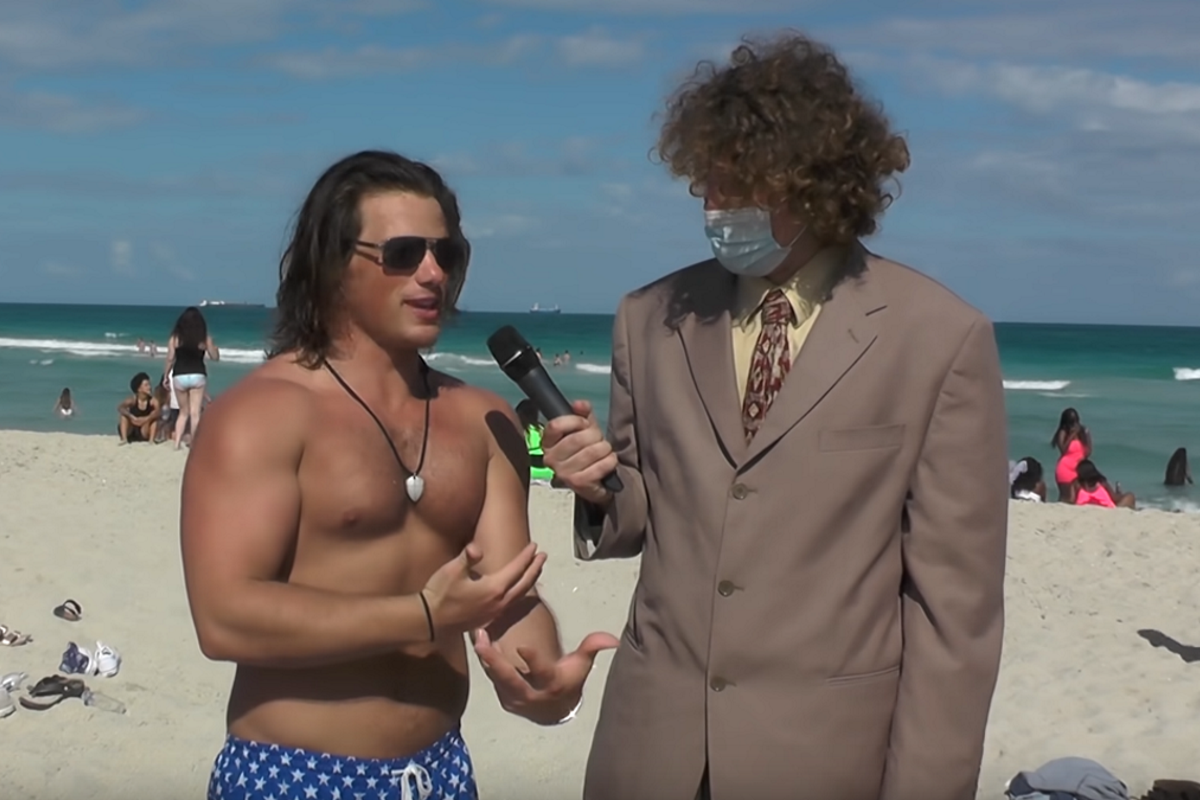 YouTube Sleeper Channels That Have Already Blown Up
Scott Purcell – Co-Founder
If you've read any of my previous staff favourites, you'd have a pretty clear picture that I watch an ungodly amount of YouTube. I'd go as far as to say, I watch more of it than any Netflix show or live TV combined. So I thought, this week, I'd shout out some of my favourite or more unusual channels I'm subscribed to.
First up is Channel 5 News. If you weren't already aware, this is the new 'All Gas No Breaks' channel after Andrew Callaghan had his show and concept stolen from him. He still delivers the same dry humour. Next up, Daily Dose of Internet – Basically, a short summary of every viral video that's blown up online in the past week. Third, Garn – A true blue Aussie legend and that's about enough said about him. Lastly, UnusualVideos or as I like to call it, Unusual Memes, posting one video every Sunday and brilliantly edited, the humour hits just right. Enjoy.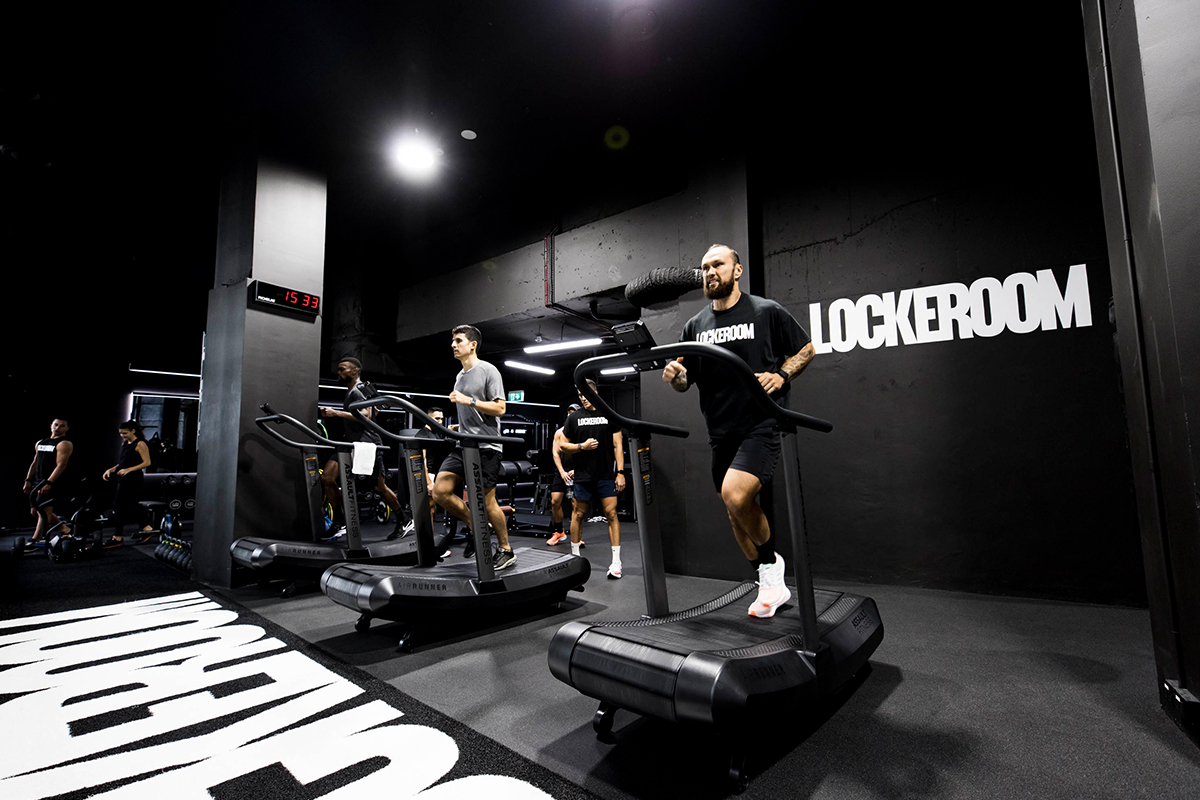 Lockeroom – One of Sydney's Most Exclusive Gyms
Frank Arthur – Co-Founder
In the heart of Sydney's CBD lies Lockeroom, one of the city's most exclusive gyms. Prior to its grand opening on 1st June, I had the opportunity to take a sneak peek at the sleek, modern, blacked-out space as the team took me through a guided workout.
Launched by personal trainers (and fitness entrepreneurs) Lachlan Rowston and Raph Freedman, founders of Creature Fitness gyms and The Mind Muscle Project podcast, Lockeroom was created to service "health conscience business leaders". Training offered includes boxing, weightlifting, functional movement, gymnastics, powerlifting, and endurance training. Additionally, the founders recognised that the gym is not just a place to work out, but it's a place to network and socialise.
The concept of Lockeroom new gym is to cap at 100 members only through personally referred and vetted for compatibility and with such a high level of exclusivity, the team are focused on providing members with a high level of personalised service including customised training programs, provision of freshly laundering workout gear and a maximum of three clients per coach.
Location: Shop 2/38-42 Bridge St, Sydney NSW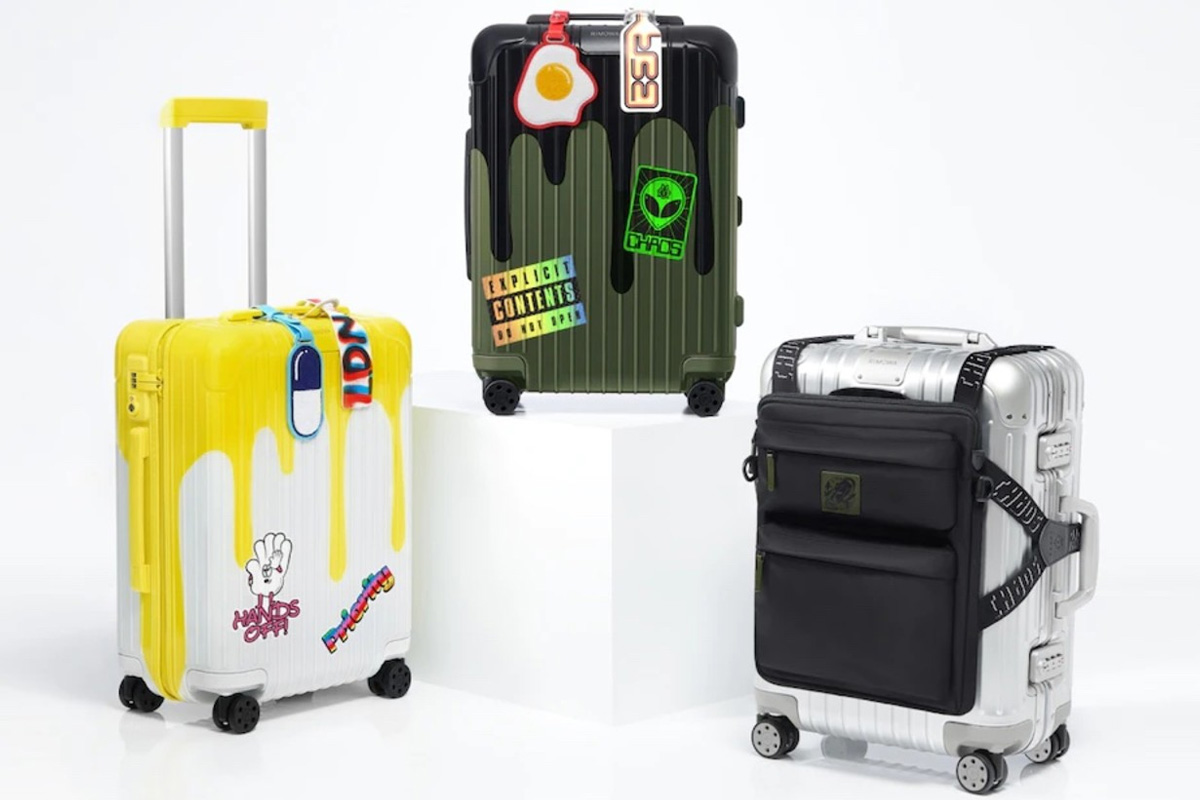 Rimowa x Chaos Collab
Denise Barnes – Native Content Manager
If you know and love Rimowa luggage as we do, you'll know they are the king of collabs. From Supreme and Anti Social Social Club to Dior and Off-White, if there's an iconic brand you can think of, Rimowa has most probably partnered with them. This year, Rimowa has announced its debut collaboration with Chaos, a London-based brand best known for its coveted accessories.
The limited-edition suitcases feature bold graphics that look like paint dripping down the sides and come in two colourways including Saffron Yellow and White, and Cactus Green & Black. The collection also consists of a range of accessories (luggage tags, stickers, luggage harness, anti-slip straps etc) that complement this one-of-a-kind collab.
Men's Style & Grooming Masterclass
Tim Fernandes – Sales & Partnerships Manager
Jeff Lack is a style expert who's worked with all manner of celebrities from Lewis Hamilton to Ian Thorpe and Ronan Keating. In Sydney on the 29th of May, he's offering a masterclass for us common folk, providing insight into all manner of style and grooming tips that you know are important, but might never have genuinely considered… Do you know how to dress for your body shape? What colours suit you best? What products are best to use for your face or skin type?
In this four hour masterclass, which includes a Whisky Tasting, Jeff will provide expert advice through his unique Fit Colour Style (FCS) system to enhance your best features based on individual personality and style. He thrives in helping clients to perfect their personal brand and teaches them how to make smart clothing choices for long-term style and wearability. The four hour masterclass is less than $50 and even comes with a goodie bag worth $120. It's limited to 50 participants, so book quick.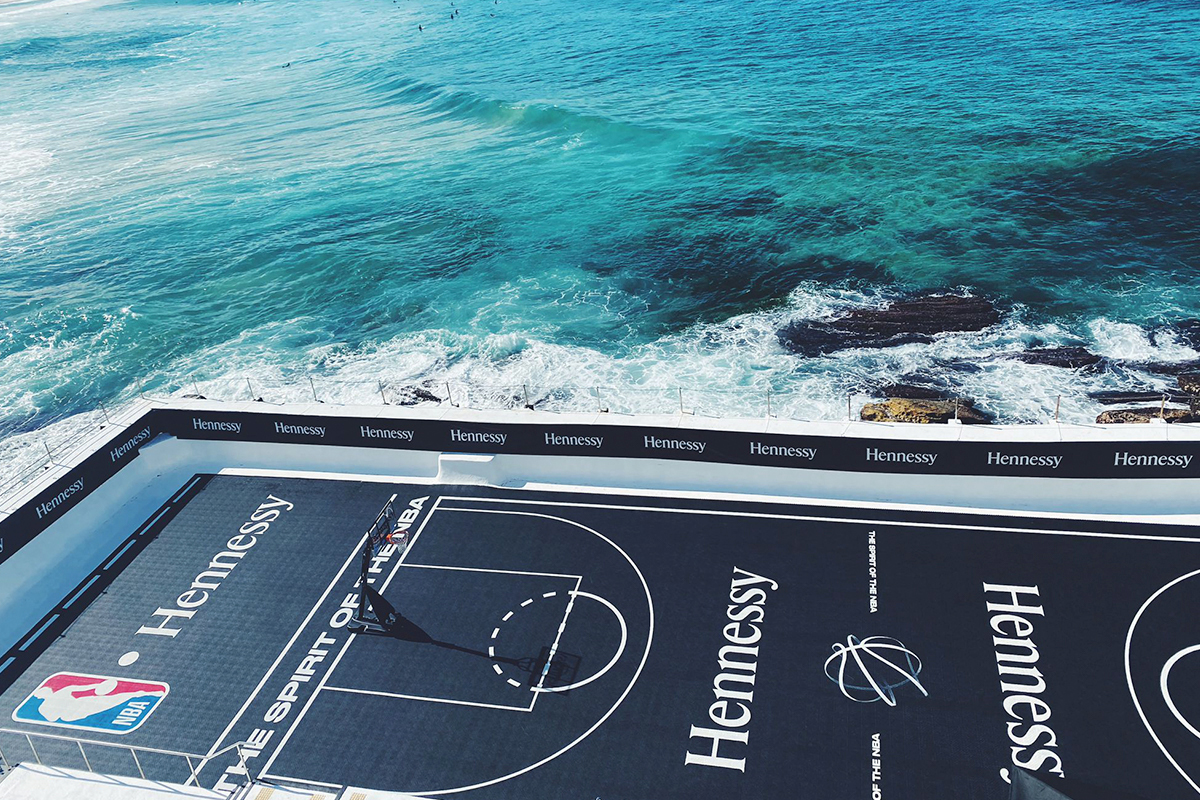 NBA X HENNESSY EVENT
Like Vegemite and cheese, influencers and a soy chai latte – NBA and Hennessey is a match made in heaven. To celebrate Hennesy becoming the official spirit of the NBA we headed down to the idyllic Icebergs Bondi for the launch party.
Empty for the day, the iconic Bondi ocean pool was transformed into a beachside basketball court for the who's who of Sydney. Celebrated with Former NBA players Andrew Bogut and Corey "Homicide" Williams and special guest Nick Krygios, it was one of the events of the year.
You can get involved in the action too with Hennessy x NBA taking up residency in some of Sydney's & Melbourne's most beloved venues giving guests access to an exclusive line up of Hennessy x NBA 'ball' experiences. Cop custom made sneakers, 'All Star' Hennessy cocktail upgrades and some exclusive invites to NBA Playoffs viewing parties.
What's more, you can take your chance at a lifetime $100K SHOT when you buy a bottle of Hennessy VS. Starting June 7, enter into the draw for one in three chances to attempt the half-court shot to win.
You'll also like:
Man of Many's Staff Favourites – 15 May 2021
Man of Many's Staff Favourites – 8 May 2021
Man of Many's Staff Favourites – 1 May 2021