5 Cheeky BDSM Sex Toys To Add to Your Collection
Whether you are a BDSM enthusiast or completely new to the game, BDSM play can be a whole lot of fun with the right tools and accessories. When you explore this world of kinky fun, buying the right toys are integral to your experience. After all, BDSM play often involves the application of different textures, all of which add to the sensory experience, and can really be amplified with a good selection of toys and accessories.
While there is a truly endless selection of BDSM products available today, finding the best products can be a challenge, to say the least. So, to help you navigate the world of BDSM toys here's a list of the top 5 products to grow your collection.
You'll also like:
15 Best Male Sex Toys For Whatever You're Into
How to Answer the 'What Are We' Talk
This Sex Toy Turns Your Nuts Into a Second Penis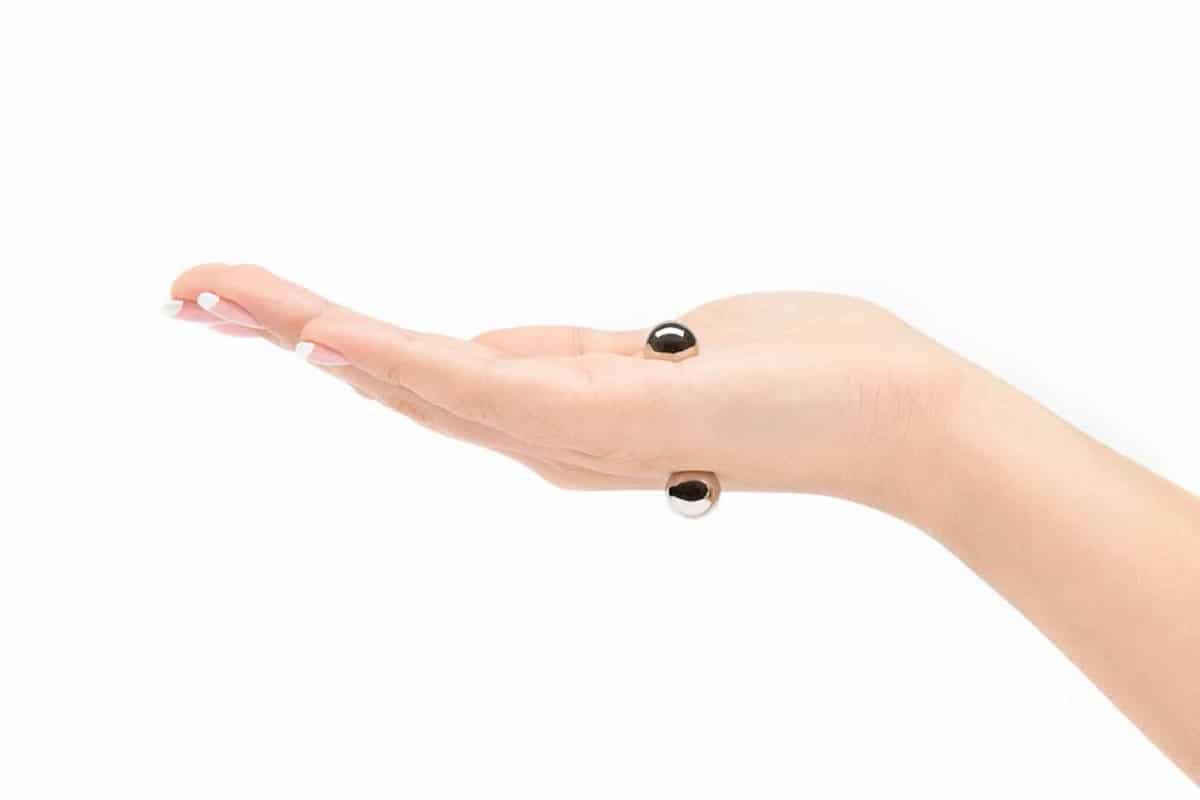 1. DOMINIX Deluxe Magnetic Orb Clamp from Lovehoney
These super-powerful magnetic metal balls are a versatile and pleasurable must-have for any BDSM collection. Using a strong magnetic force, you can clamp these metal orbs down on virtually any body part you desire. Think nipples, clitoris, frenulum, balls etc. Applying these to your body will create a strong pinching sensation and increase blood flow to the area – meaning heightened sensations and extra sensitivity. These orbs are small but seriously mighty. Remember to practice using these before you enter partnered play to ensure you know exactly what you're getting yourself into.
Designed with a sleek spherical shape and shiny stainless-steel material, these orbs will fit all of your industrial, BDSM-aesthetic dreams. At an incredibly affordable price, this product offers a heap of pleasure without breaking the bank. It's a win-win.
Spice Up Your Holiday With this Couple's Sex Toy Advent Calendar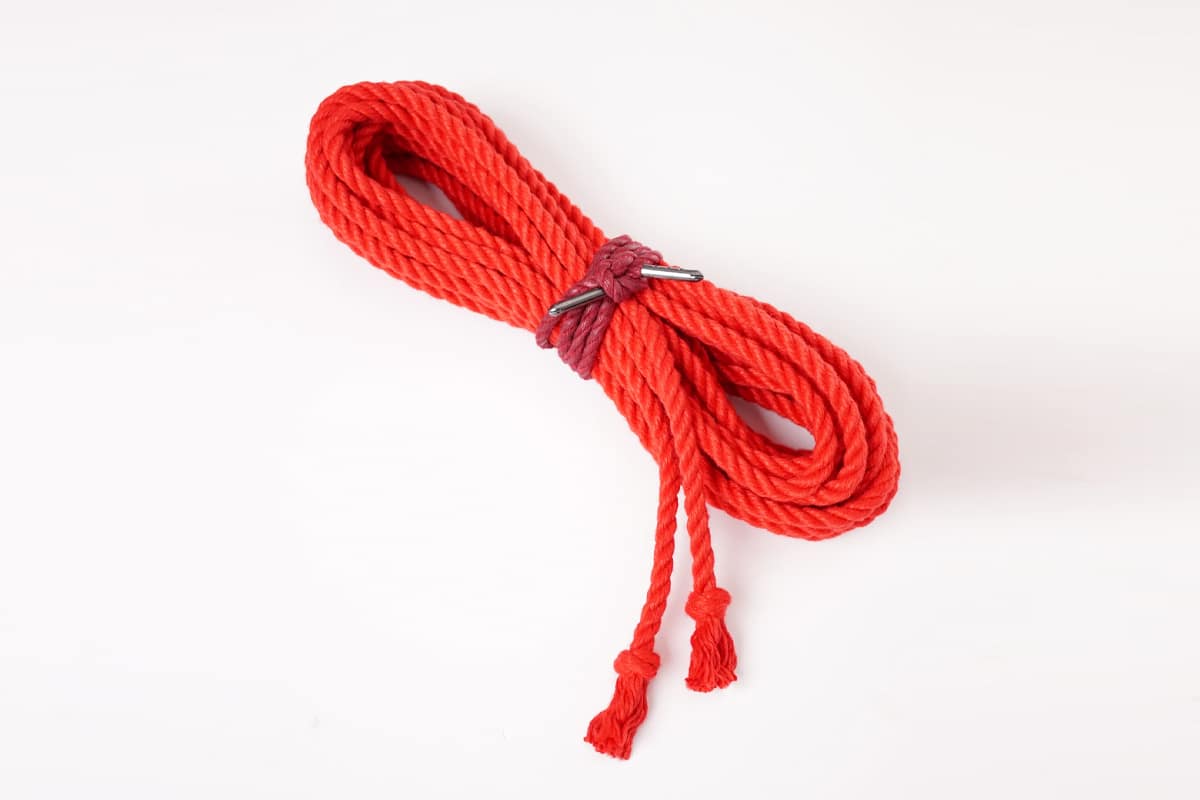 ---
Featured Video from Man of Many
---
2. Figure of A – Bondage Rope with metal tips in Red
You can't have a BDSM accessory collection without an array of ropes. For this list, however, I've chosen just one – a waxed cotton rope from Figure of A. Designed 6mm in width and 8m in length, what makes this rope a stand-out product is its red colour and metal tips. On top of this, the waxed finished creates a tighter sensation while the shiny finish will leave you looking tantalising to any dominant. It really ups the game on rope play.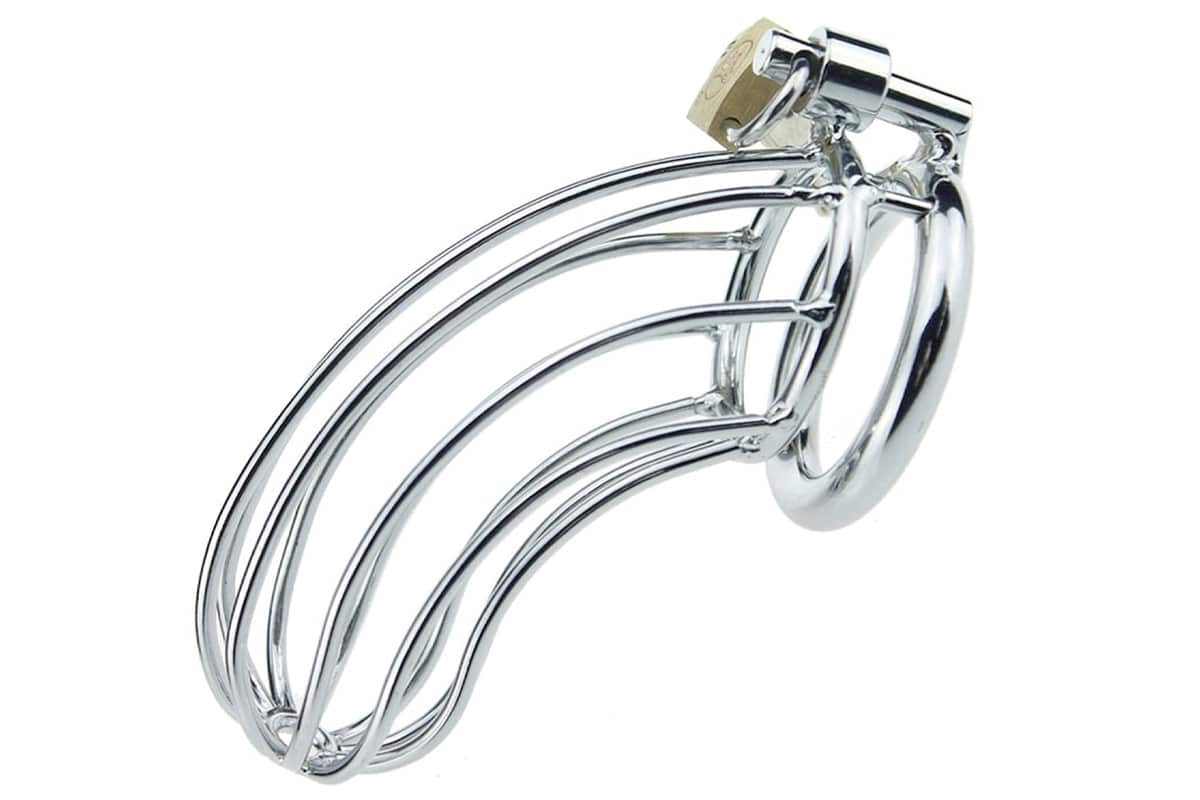 3. Eagle Leather – Bird Cage Chastity Device
Perhaps not for any of you entry-level readers, penis cages are one of the more boundary-pushing forms of BDSM play that can be a huge turn-on for those who like restriction, pain and anticipation. Explore power play by having your partner hold the key and dictate when you are allowed to become erect. It's important to note that becoming erect while wearing these devices can be painful, so make sure you understand your risks and have a safe word in place when using this product.
Available in two sizes, this device is attached behind the testicles and then inserted onto the penis, with the included padlock keeping the two parts together. The chrome-plated steel material enables the wearer to clean the device and urinate with ease.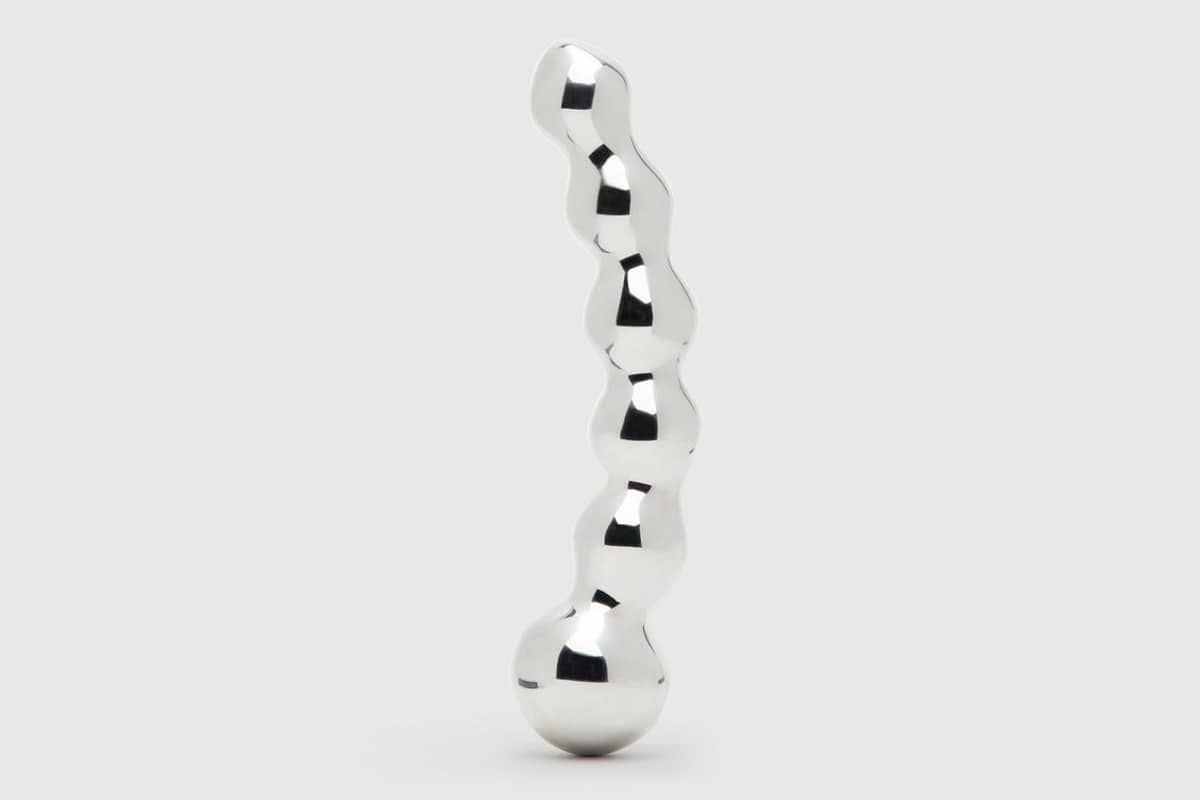 4. Desire – Luxury Beaded Stainless Steel Dildo by Lovehoney
A BDSM spin on your everyday sex wand, this toy by Lovehoney's luxury line Desire, is a great option for penetrative fun. Used to target the prostate through the anus, or the g-spot through the vagina, its bulbs allow for a graduated feeling of fullness. Measured at 20cm, weighing 780g and made with medical-grade stainless steel, this product is firm and weighty, adding a unique element not typically offered by most sex toys. Not only can you use it as a massager, you can also experiment with temperature play by either refrigerating or putting it in warm water.
Not only does this product feel great, but it also looks great. It's a true standout for any BDSM collection!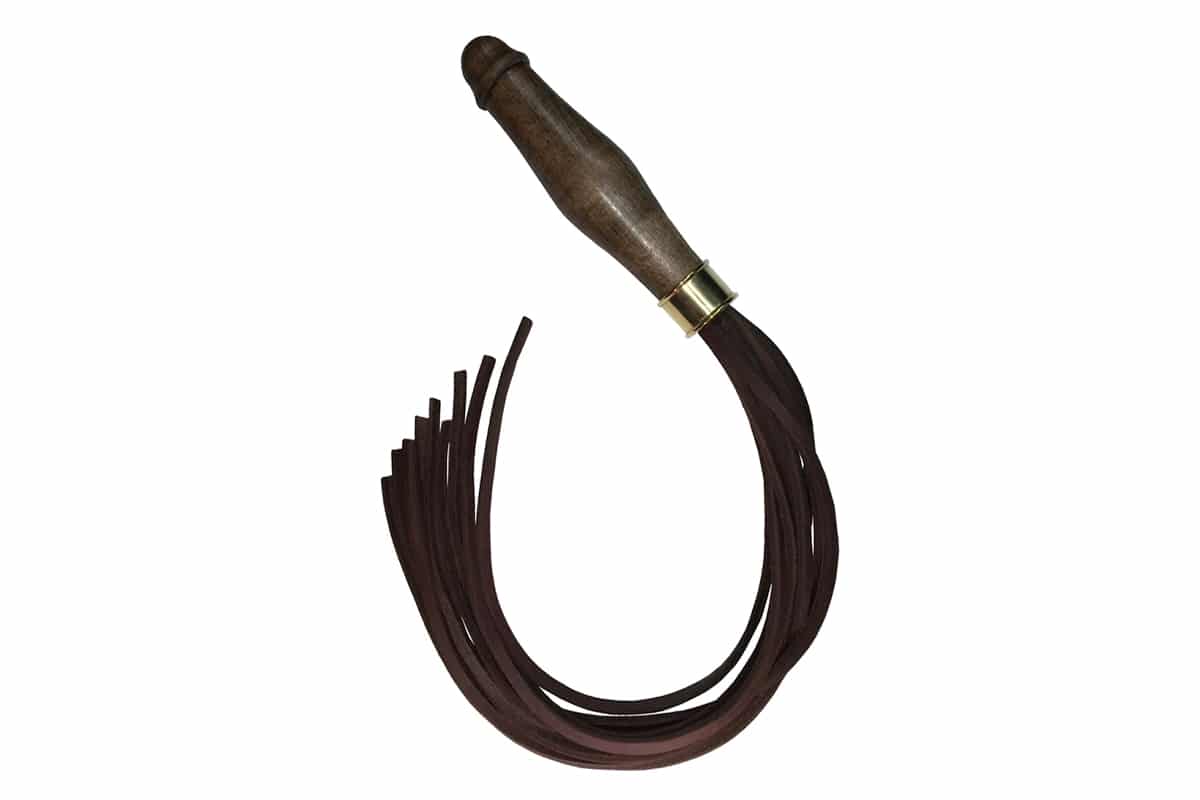 5. The Model Traitor – Satyr Chocolate Cat O'Nine Tails
While there is an array of floggers available on the internet, it is far more fun to spank your partner (or have them spank you) with a handcrafted, artisan flogger. Made with selected hides, the thongs are penetrated with natural oils to give them subtlety. What's great about this type of flogger is its versatility. You can choose to whip your lover with force or delicately tease them with soft, gentle motions so the thongs glide across their body. This accessory is a true masterpiece!
If you're intrigued by BDSM play, but movies like The Secretary or 50 Shades of Grey are the closest you've ever gotten to it, don't let a screen separate you any longer. Get yourself educated on the basics of BDSM – consent, etiquette, aftercare etc. and start building your go-to collection. These five products are sure to be a hit.
Laura Miano is a sex therapist in training whose passion is centred on breaking down barriers surrounding sexuality and encouraging people to explore their sexuality in new ways. She celebrates diversity and believes that each individual is entitled to their own sexual identity. To contact her or see more of her content, email laura@aissm.com.au or follow her Instagram @lauramianosexology.
You'll also like:
15 Best Male Sex Toys For Whatever You're Into
How to Answer the 'What Are We' Talk
This Sex Toy Turns Your Nuts Into a Second Penis
General FAQs
Where is the best place to buy BDSM toys in Australia?
While you can pick up BDSM toys at most adult stores, the biggest and best selections can be found at Lovehoney, Adult Toy Mega Store, Wild Secrets and Lelo.
What is BDSM?
BDSM is a variety of often erotic practices or roleplaying involving bondage, discipline, dominance and submission, sadomasochism, and other related act. It can be intimidating, but with the right guidance and safety, you can embrace your sexual desires.
What are the best sex toys for men?
From a general perspective, it's entirely dependent on what you, as a sexual being, are into. Most men can enjoy using a cock ring, mechanical masturbator or prostate massager, as these are the most popular male sex toys on the market.
---
Featured Video from Man of Many