This Sex Toy Turns Your Nuts Into a Second Penis
There are no limits to a man's sexual creativity, and none encapsulate that more than Balldo. An innovative male sex toy that transforms your crown jewels into a secondary penis. No need to travel to Chernobyl anymore, Balldo expands your penetrative abilities, without mutation.
You'll Also Like:
Go Stronger for Longer This Year With the Ultimate Vibrator for Couples
This 24-Karat Gold Butt Plug is for Connoisseurs of Male Pleasure
5 Best Books on Relationships (and Sex)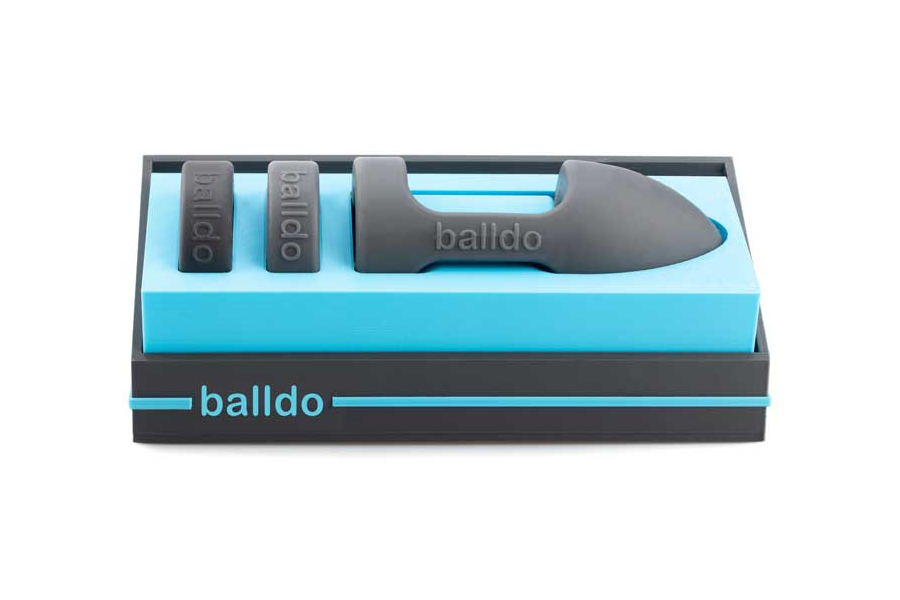 Answering the age-old question of "can you f*ck your partner with your balls?" with an almighty yes, Balldo is the only sexual device we know of that will transform your testicles into a secondary penis. Dubbed ball sex, Balldo straps onto your sack, creating a gateway product to a new style of penetrative sex. Described as being able to conjure up what its creator calls a "ballgasm," we'll just leave it to Jerry Davies, CEO of Nadgerz Inc to tell you all about how it came up with the Balldo sex toy.
"The ballgasm experience is unique in that the wearer is able to orgasm purely from stimulation via the balldo – even if the penis is completely untouched and not inserted or stimulated in any way," Davies said. "In addition, when the balls are inside your partner the brain is unable to distinguish where the stimulation is coming from, it actually feels as if your penis is inside your partner when it actually isn't! – this leads to a whole range of very unusual sensations to share with your partner."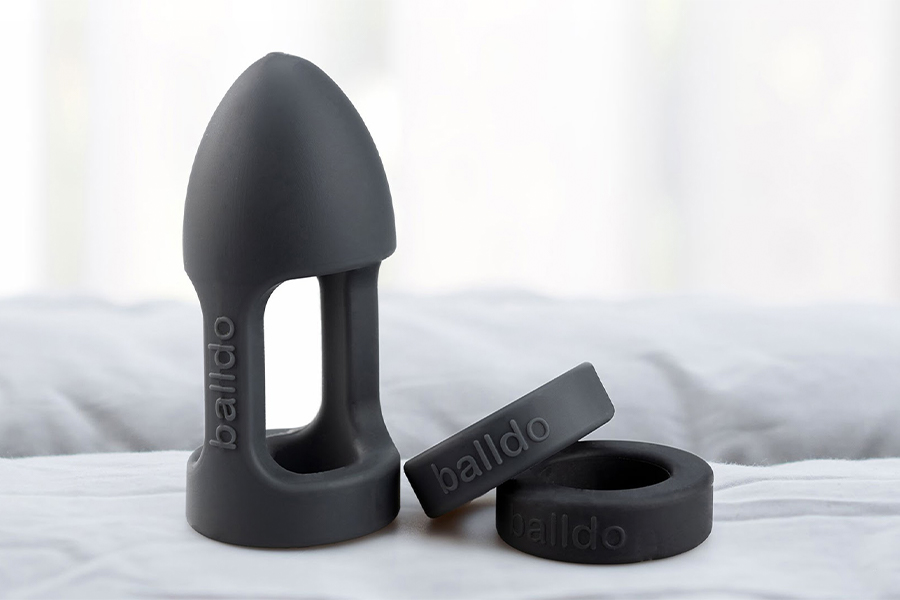 Being an engineer by trade, Davies was well-positioned to capitalise on his sexual discovery. Three years later, and over 100 failed prototypes, we now have the fruits of his labour – the Balldo. Stimulating the nerve endings in the scrotal skin, Davies claims the Balldo combines three sensations that trigger a ballgasm.
"Sex isn't a one size fits all act, and looks so different from person to person. We believe that each person deserves to feel that ultimate pleasure, and in order to get there it sometimes requires you to do something daring – pushing the boundaries and trying new things," Davies explained. "The Balldo is the latest innovation in the male sextech realm, and is perfect for those looking to try something new and elevating their bedroom activities."
You'll Also Like:
Go Stronger for Longer This Year With the Ultimate Vibrator for Couples
This 24-Karat Gold Butt Plug is for Connoisseurs of Male Pleasure
How to Flirt: 5 Tips to Make an Impression