5 Best Books on Relationships (and Sex)
No matter what stage of a relationship you're in, there's always room for more self-development. But where to start when every book on Amazon promises to give you all the answers? Do you need a book with the latest research, or is it better to pick up one written by an author we know to be a sex God of their time (we're looking at you, Henry Miller and Charles Bukowski).
When weeding the phoney from the phenomenal, we like to bring in the experts. Here, a sex educator tells us which relationship and sex books are best. Whether you want a deeper connection or a deeper orgasm, she promises you'll find the answer within the pages of these cult classic books on relationships.                               
1. The Enlightened Sex Manual: Sexual Skills For The Superior Lover by David Deida
Best book for: Upping your sex game
David Deida is one of the most fascinating sex and relationship practitioners around and I would consider The Enlightened Sex Manual one of the best books on sex and a must-read for all men. Within, Deida talks about how true enlightenment comes from great sex, and vice versa. If you like what you've read about Tantra, then you'll love this book. It teaches you how to generate a deeper connection with your lover and transform that simple "skin friction" sex (which can be fun in a quickie!) into true, all-encompassing sexual ecstasy – meaning harder, more meaningful orgasms for you and them. Great for single, dating and committed men of any sexual orientation, The Enlightened Sex Manual will make you the ultimate whole-body lover.
Author: David Deida
Publisher: Sounds True
Formats: Kindle; Hardcover; Paperback
Price: from $9.99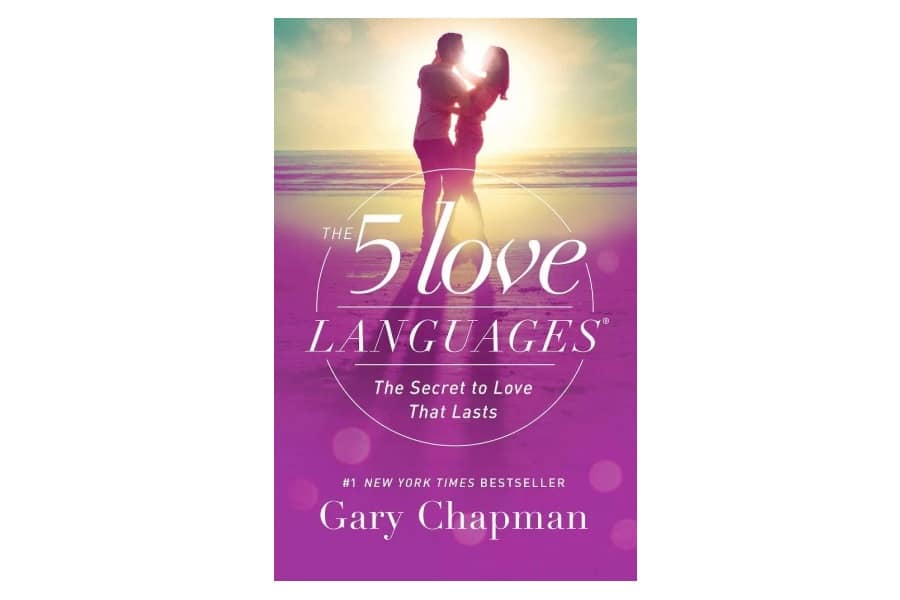 2. The 5 Love Languages: The Secret To Love That Lasts by Gary Chapman
Best book for: Better understanding your partner
This New York Times best-selling novel is decades old, but the five love languages it established are still considered genius. What's a love language? Simply, it's the way a person portrays and recognises romantic love. If your girl loves being surprised with jewellery and you're always spoiling her with flowers, then she likely falls into the 'Receiving Gifts' category. If she's always nudging into you on the couch and resting her hand on your thigh on the highway, she's definitely a 'Physical Touch'. The other three love languages are 'Quality Time', 'Acts of Service' and 'Words of Affirmation', and knowing which one your lover falls into – and having them know yours – will make your relationship so much easier. The moment you realise, 'Hey, they do love me, they just show it in a different way' is the moment you'll feel completely and wholly content in your relationship. It's a short book to better your relationship, and well worth reading. Pick it up, and pass it on.
Author: Gary Chapman
Publisher: Northfield Publishing
Formats: Kindle; Audiobook; Leather Bound; Paperback
Price: from $8.54
3. Delta of Venus by Anaïs Nin
Best book for: Discovering your deepest desires… and your lover's, too
The perfect book to read with your lover if you're hoping to delve into one another's deepest desires, this 1930s literature explores erotica from the female perspective while including a little Sherlock Holmes-esque mystery. A collection of short stories, Delta of Venus explores the French author's exotic encounters in quick, devourable tales that would be best rationed night after night. From the hat maker who leaves her husband for an opium den in Peru, through to the veiled woman who selects diners at a local restaurant for private trysts, each story has an element of old-world with 21st Century applications. When the writer was the lover of one of the most prolific sexual writers of his time, you know she'd have some good stories to tell. Read this book to your partner before bed and challenge yourself to keep your hands off one another until the end of each chapter…
Author: Anais Nin
Publisher: Quality Paperback Book Club
Formats: Paperback
Price: from $26.98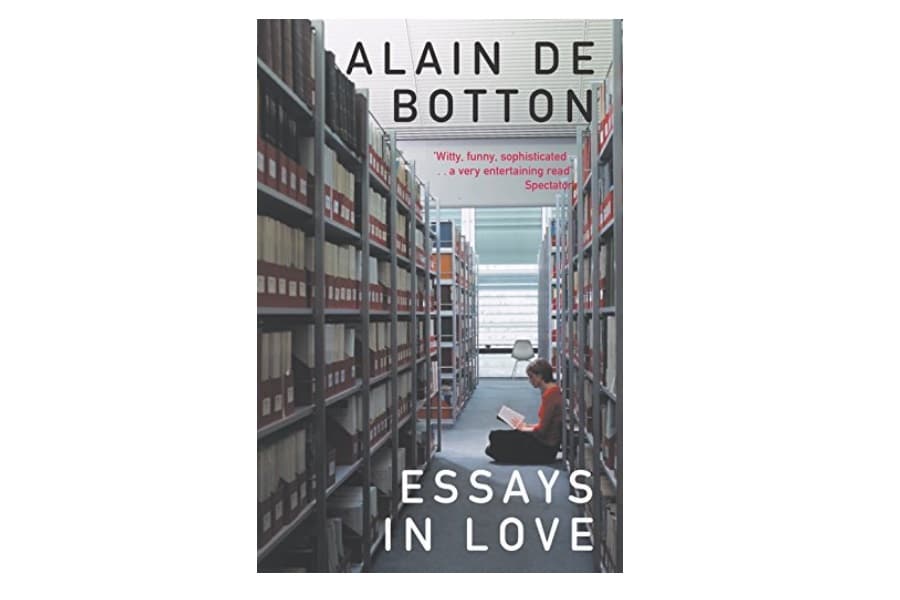 4. Essays In Love by Alain De Botton
Best book for: Reading and re-reading as your relationship/s evolve
Disclaimer: This is my all-time favourite book on relationships. I first read Essays In Love when I was 21 years old, the same age De Botton was when he penned the short novel. Following the beginnings of a romance between two strangers after they meet on a flight from Paris to London, De Botton's first novel explores classic relationship dynamics such as the first fight, your first 'I love you' and the last goodbye. Simply written and yet brilliantly layered to explore the micro-moments through a philosophical lens, you'll speed through this book in a day, and yet the learnings peppered throughout will stay with you forever. Take this quote, which didn't resonate for me until I found my 'Chloe': "Perhaps it is true that we do not really exist until there is someone there to see us existing, we cannot properly speak until there is someone who can understand what we are saying in essence, we are not wholly alive until we are loved."
Author: Alain de Botton
Publisher: Picador
Formats: Audiobook; Hardcover; Paperback
Price: from $23.54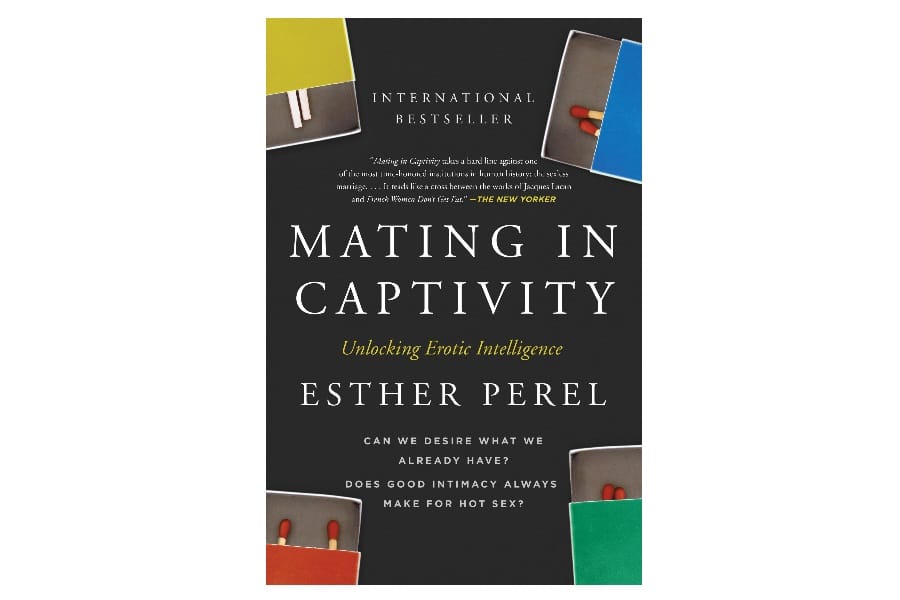 5. Mating In Captivity by Esther Perel
Best book for: Reigniting the spark in your 5+ year relationship
Feeling the romance dissipate from your relationship now you've moved in together / been together for five years / had a baby / ? Mating In Captivity is here to tell you that it's completely normal and able to be fixed. The world's best voice on erotic intelligence (no competition), Perel invites you to question your relationship, your home life, and whether you're really doing all you can to nurture sexual desire under the roof of your home. A practicing couples therapist, Perel peppers this book on long-term relationships with confronting case studies and witty commentary that will assure you you're not alone, and that all ladder up to the old saying, "the grass is greener where you water it".
Author: Esther Perel
Publisher: Harper Paperbacks
Formats: Kindle; Audiobook; Hardcover; Paperback
Price: from $7.99
About the Author: BARE Therapy is an online counselling and sex-education service. Helmed by sexual wellness expert and educator Tammi Sue (GradDipCouns), BARE Therapy provides regular opinions, updates and advice coverage on sexual health and positive relationships. Find your pleasure by following her on Instagram for the hottest tips on great sex and positive relationships – @bare__therapy.
Disclaimer: Man of Many is mainly for information purposes only. Materials on this website are not intended to be a substitute for professional advice, diagnosis, medical treatment, or therapy. Never disregard professional psychological or medical advice nor delay in seeking professional advice or treatment because of something you have read on this website. Read our full editorial policy here. 
General FAQ
What are some of the best relationship books to read?
Some of the best relationship books to read are Essays in Love by Alain de Botton, Mating in Captivity by Esther Perel and The 5 Love Languages by Gary Chapman.
What are the best books about sex for men?
The Enlighted Sex Manual by David Deida is one of the best books on sex an a must read for all men. He talks about how true enlightenment comes from great sex.