25,000 Steps in San Francisco: The Ultimate Urban Hike
The author of this post, Jacob Osborn was invited to San Francisco as a guest of SF Travel.
You hear a lot about San Francisco (SF) these days but what you should know is that the city continues to deliver a vital fusion of cultural ideas and influences. This is the kind of town where self-driving cars cruise by historic row houses, where authentic dumpling and taco joints sit next to Michelin-rated restaurants, where hippie meets hipster, where Victorian buildings give way to Mediterranean architecture, where the water meets the woods, where…well, you get the point.
RELATED: 8 Best Things to Do as an Adult at Disneyland
As it turns out, SF is also one of the most walkable cities in all of America. By squeezing serious action into every square mile, it offers countless surprises at every possible turn. And if you're already picturing the steep inclines (and descents) for which this place is well-known, we have excellent news: there are ways to explore without burning out your calf muscles. How do we know? Because we've just returned from an epic three-day trip that was experienced almost entirely on foot.
Indeed, with its mild winters and dry summers, SF is something of an outdoor paradise. That's particularly true as you veer closer to the edge of the San Francisco Bay, where majestic views and veteran joggers seem to be in endless supply. But catching simultaneous glimpses of Alcatraz and the Golden Gate Bridge is just one of the many delights that our following urban hike has in store. Stick to the path and you'll soak up some of the city's best features in one fell swoop, stopping for the occasional drink, bite, and attraction along the way.
But first, let's address a few elephants in the room. One is that SF can be famously expensive for visitors and locals alike. However, there are still plenty of terrific places that offer high quality at an affordable price. Furthermore, the influx of tech money hasn't resulted in the kind of landscape shift that one might expect. Thanks to various preservation efforts, the city's core identity stays firmly intact across multiple generations and construction projects. Speaking of core identity, this has been a wildly progressive and diverse hub for decades and that's exactly what it remains. Anyone turned off by that idea was probably never planning to visit in the first place.
Then there's the other elephant in the room: poverty, which seems to be keeping SF in the headlines these days. First and foremost, anyone who's ever visited or lived in a major American city knows that a certain amount of homelessness and crime essentially comes with the turf. Whilst SF is no exception, it's also not the scary place you might think it is as long as you stick to the better areas (which, again, is true of most American cities). The following urban hike does exactly that as it goes from one vibrant and eclectic neighbourhood to the next. We'll also make additional recommendations of places and areas not covered by this particular walk.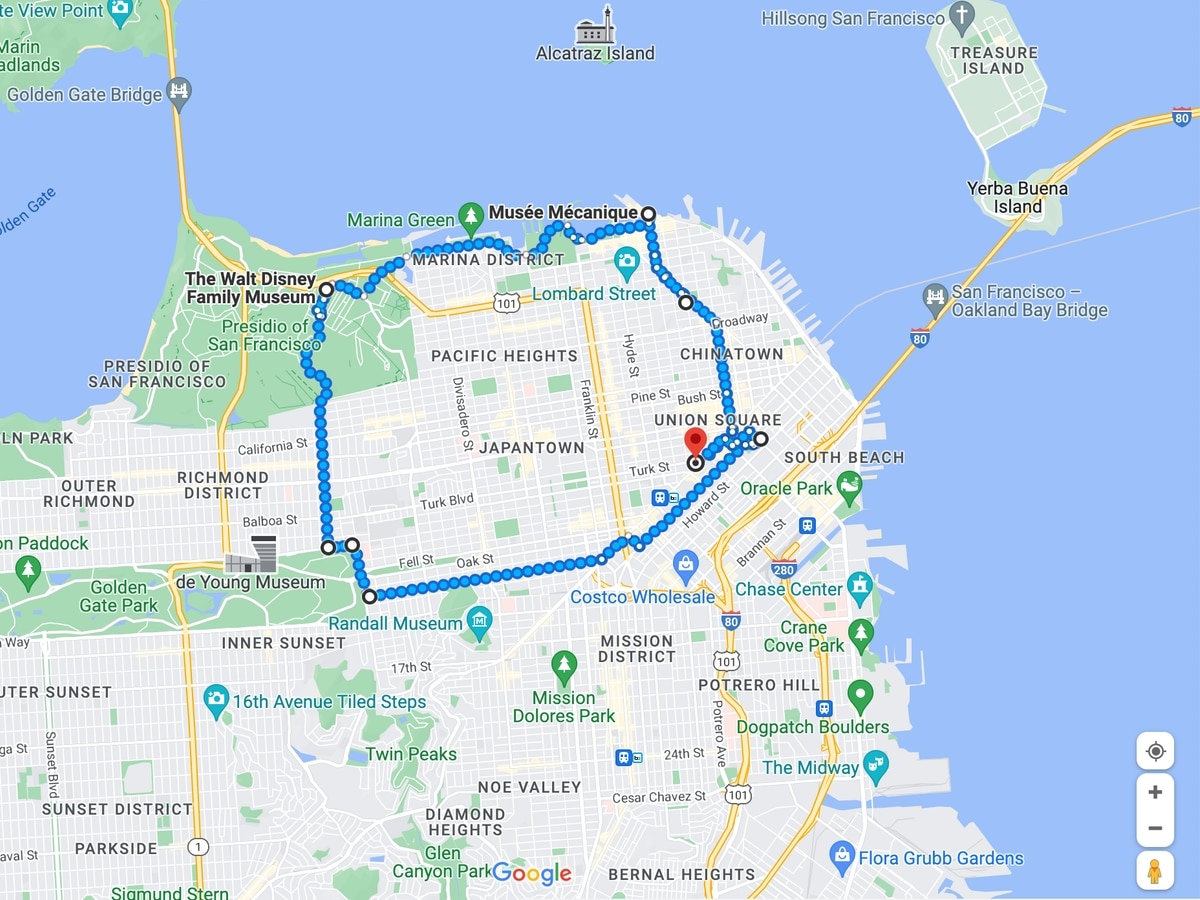 25,000 Steps in SF (Approximately 12 Miles)
Are you ready to take 25,000 steps in San Francisco? Before you do, we suggest picking up a CityPASS, as it grants you access to a number of thrilling attractions for one convenient price. You'll encounter at least one of those attractions on the walk whilst others will be recommended separately. Off we go!
Morning
Rise and shine because you have a long day ahead of you. Presuming you're from out of town, you'll want to spend the previous night in a hotel that's clean, modern, accessible, and centrally located. We have just the place:
We're going to assume that your blood runs on caffeine just like the rest of us and there are tons of coffee shops within reach. You can grab a fresh cup at the hotel's own Alfred at the Line or we also recommend Blue Bottle Coffee, which is just a short walk away.
Now it's time to get walking. Since you'll want to avoid steep inclines as much as possible, head from Market St over to Grant Ave in the direction of North Beach. This will take you straight through the heart of Chinatown and not just any Chinatown, but one of the most authentic and exciting Chinatowns in all of America. It's also the country's oldest Chinatown and the largest outside of Asia, to give you even more perspective.
Whilst there's no shortage of things to eat, do, and see in SF's Chinatown, the area doesn't really spring to life until the late morning or early afternoon. That's when all the dumpling spots and dim sum restaurants open their doors to welcome hordes of hungry customers. Anyone craving elevated Sichuan cuisine should check out the award-winning Z & Y Restaurant, to name just one amongst a legion of terrific dining options.
But alas, it's still morning and your journey has just begun. Continue your trek down Grant Ave until you arrive in the North Beach neighbourhood aka Little Italy. As you might expect, you'll likely pick up a European vibe in these parts, with various business signs poking out onto the bustling sidewalks and an ample spread of Italian restaurants, grocers, and bakeries. Were it lunchtime, we'd probably direct you to Il Casaro Pizzeria & Mozzarella Bar for one of the best Neopolitan-style pizzas you'll ever taste.
Today, however, we have brunch on the mind and stomach, bringing us to this ultra-delicious locale:
Late Morning/Early Afternoon
Did you try one of the tasting menus at Hilda and Jesse? If so, your belly's definitely full and there's a big smile on your face. Now it's time to burn those brunch calories as you continue your urban hike around SF.
From the restaurant, take Grant Ave and then Taylor St down to Pier 45 at the Fisherman's Wharf. This is something of an overly commercial area, but there is one place that's far too unique to be dubbed a tourist trap. It goes by the name of Musée Mécanique and it's an interactive museum of arcade game history. A number of these games pre-date the digital era and go back to the first half of the 20th century, having been carefully preserved over time. Stuff your pocket full of quarters and immerse yourself accordingly.
From Pier 45, walk along the waterfront and through the Fort Mason Center to arrive at Marina Blvd for some bay area scenery at its finest. As omnipresent joggers and walkers pass you by in both directions, you'll take in epic views of Alcatraz Island, Golden Gate Bridge, expensive homes in the hills, docked boats in the marina, the Palace of Fine Arts, and other eye-catching attractions.
Up and to the left (by way of an interconnecting sidewalk) is The Presidio, a former army post turned national park and outdoor recreation hub. Head into this domain and you'll find a bevy of places to visit and things to do. We highly recommend the following stop: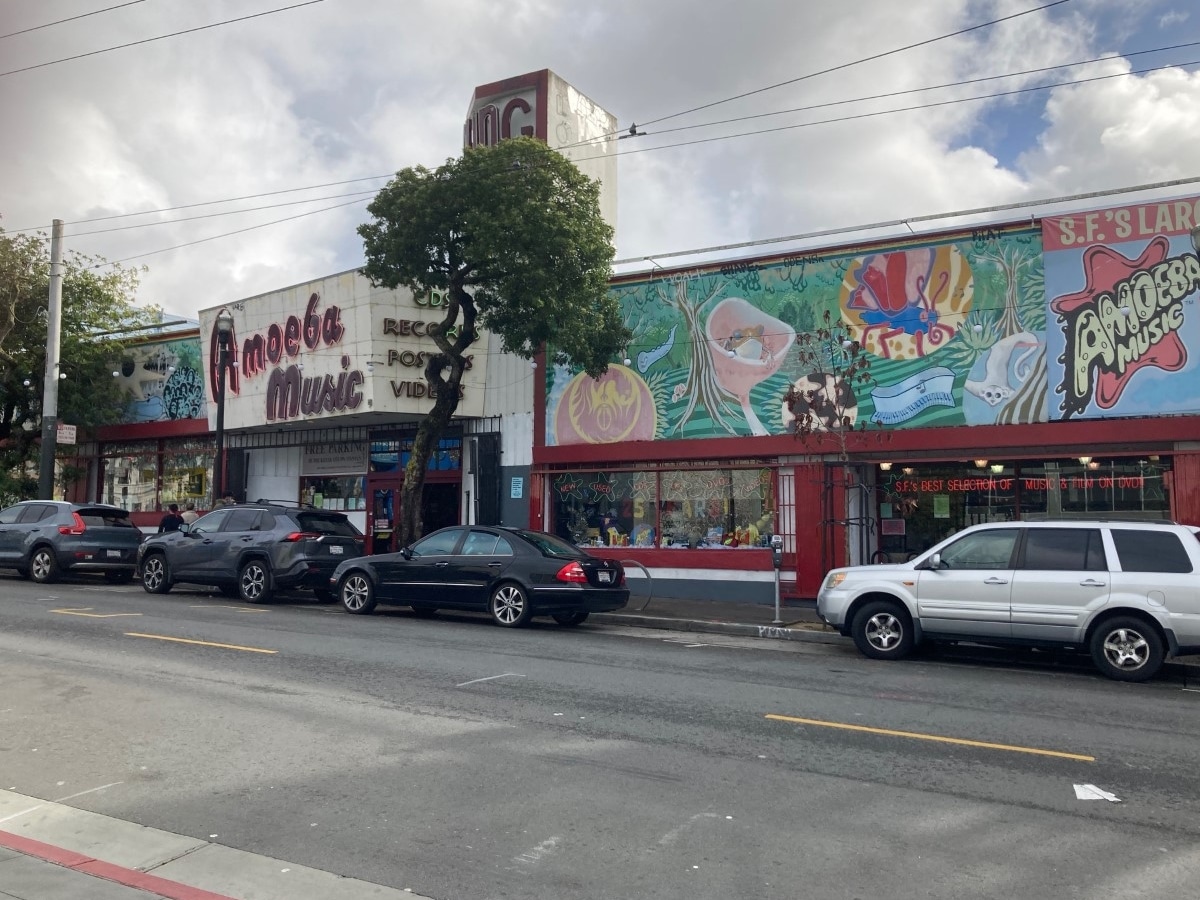 Mid-to-Late Afternoon
We hope your legs aren't tired yet because there are plenty of steps to go, including an incline. From The Presidio, head upward on Arguello Blvd through a stretch of majestic forestry before arriving at the top of a hill. You'll pass by a stately country club, upscale homes, iconic row houses, and sweeping views along the way. If you're in the mood for a quick bite, we suggest waiting in line at Arsicault Bakery, where you can grab a decadent French pastry and maybe refuel with a cup of coffee.
Keep walking down Arguello Blvd and you'll soon brush up next to Golden Gate Park, a truly impressive expanse of scenery and activity. Inside its borders is a huge variety of destinations, including the San Francisco Botanical Garden, California Academy of Sciences, de Young Museum, and so much more.
The park is a day trip unto itself so take a quick gander but keep those feet on the concrete as you continue on your merry way. Turn left on Fulton St (or briefly cut through the park) and then right on Stanyan St until you reach the world-famous Haight St.
You should be staring at Amoeba Music right about now, a veritable mecca of records, CDs, tapes, books, and collectibles. There's also Groove Merchant Records just a few blocks down behind a nondescript storefront, where a curatorial approach counterbalances Amoeba's massive sprawl.
No matter what you're looking for—whether it be vinyl records, books, food, coffee, beer, spirits, wine, clothing, and more—you'll find it on Haight St and in the surrounding areas. Or maybe your legs are getting weary by this point and you're ready for a nap or a shower. In that case, head to Market St and turn left, which will send you back in the direction of The Line SF (i.e. your point of origin).
The end of your journey is in sight but allow us to suggest an unforgettable detour. Those with some energy left should go past the hotel and then duck right on 3rd St to check out the following destination:
Night
Darkness is falling as you stagger back into your hotel room for maybe a quick nap and a long shower. Give those feet (and the rest of your body) a good wash and then throw on a sharp ensemble because now it's time to eat, drink, relax, socialise, and indulge. Should you want to add even more steps to your fitness profile, there are plenty of great walks within close range. Of course, if you'd rather take a rideshare or public transit (such as one of the city's historic streetcars), we certainly wouldn't blame you.
To reward yourself after a day of intense activity, we suggest heading over to the Mission District. What Haight-Ashbury was to the 1960s this area is to modern-day SF, with some of the city's best bars, restaurants, cafes, and shops to show for it. You're probably famished so here are some quality dinner destinations:
Late Night
Your stomach's full but your whistle isn't properly wetted. Here are two superb Mission-area bars where you'll find boisterous crowds, premium wine, beer, and spirits, and killer craft cocktails:
It's getting late and you've just arrived back at The Line SF to discover that there are still good times in store. Before calling it a night, consider grabbing a drink at the hotel's popular restaurant Tenderheart or at the scenic rooftop bar, Rise Over Run. Sit back, sip, and enjoy as you reflect upon your previous hours of activity and adventure. Call it the perfect cap to a perfect day.
While You're in SF…
You didn't travel all the way to San Francisco just to take an urban hike and head back to the airport. Between the city itself and the surrounding bay area, there's enough activity to keep you engaged, engorged, and entertained for days if not weeks. Let's also not forget that world-class wine regions such as Sonoma Valley and Napa Valley are less than two hours away by car.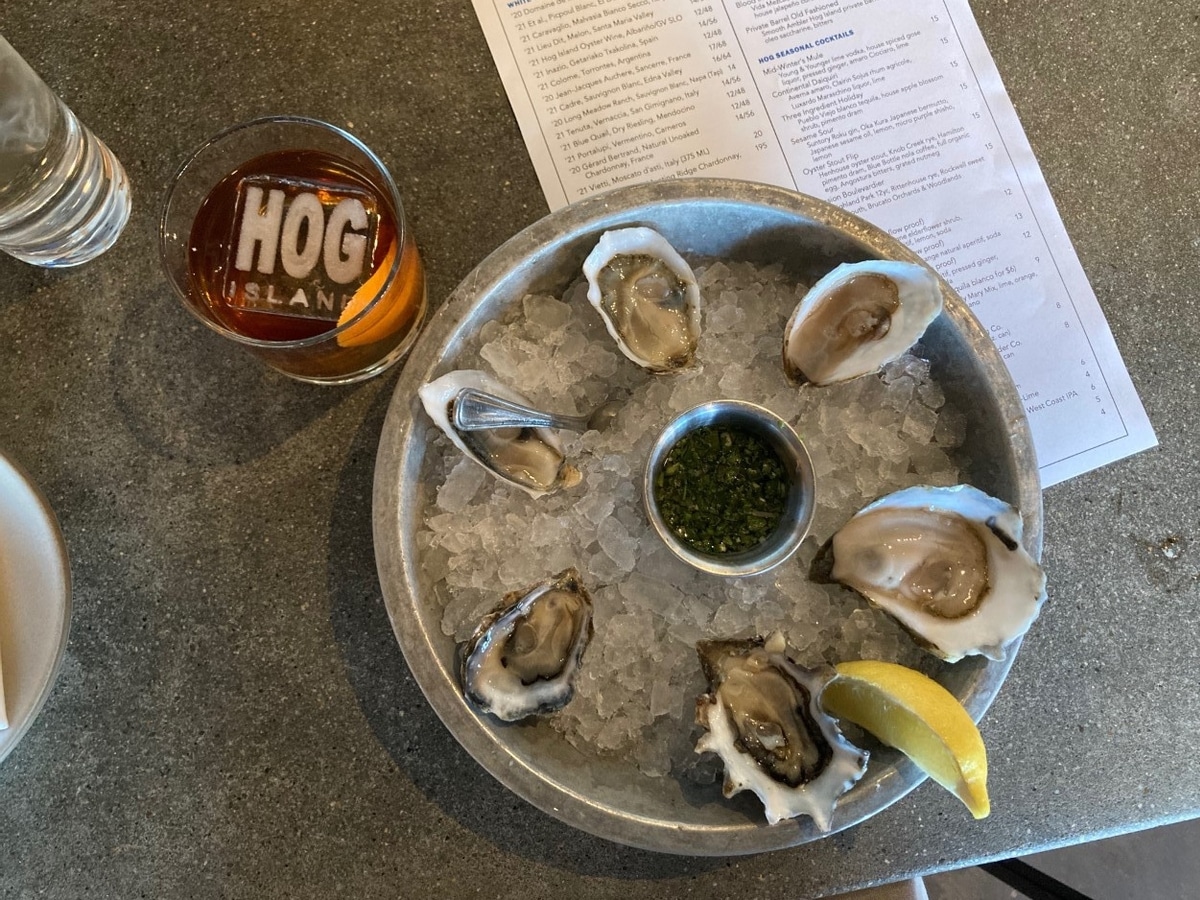 With so much to do, eat, drink, and see in the area, an abridged city guide such as this one is bound to come up short. Nevertheless, we can certainly steer you in some memorable directions. The next time you visit, be sure to check out the following neighbourhoods and locales:
The places listed above are but a small fraction of the bay area's many treasures and delights. This region is home to 28 Michelin-starred restaurants, after all, and we've highlighted just one of them. That's not to mention adjacent cities like Oakland and San Rafael or nearby wine country and its own bounty of rewards.
In SF itself, one will discover a spectacular meeting ground between various cultures, ideas, technologies, histories, architectures, identities, topographies, and cuisines. Hop on the nearest trolley or explore the city on foot. No matter what, you're in for one heck of an experience.