The Cyberhouse is the Perfect Home for the Cybertruck
Russian architecture studio Modern House Architecture & Design makes a keen observation, noting that when Elon Musk unveiled the new Tesla Cybertruck, many people were left scratching their heads at the design. Modern House took a different approach, using the Cybertruck's looks to inspire the Cyber house for a group of apocalypse survivors.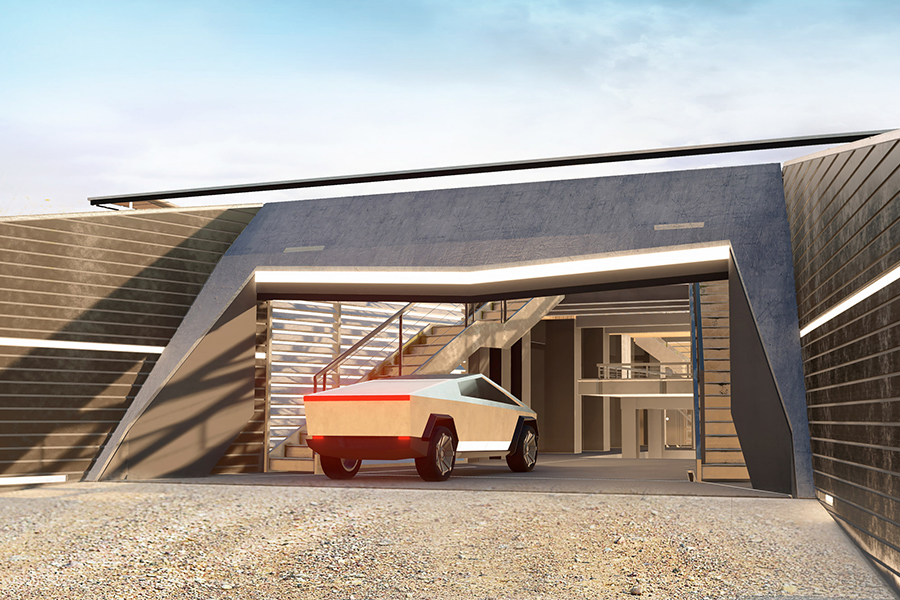 "A zombie virus has finally broken out at a top-secret biolab," writes Modern House. "Decades of warnings from pop culture were not enough. Mindless but determined hordes of undead roam the countryside, devouring the unsuspecting town." With that introduction, Modern House put their design for the Cyberhouse on display, sharing that the survivors of that zombie apocalypse would have both a "nasty rover car" and a "fortified abode."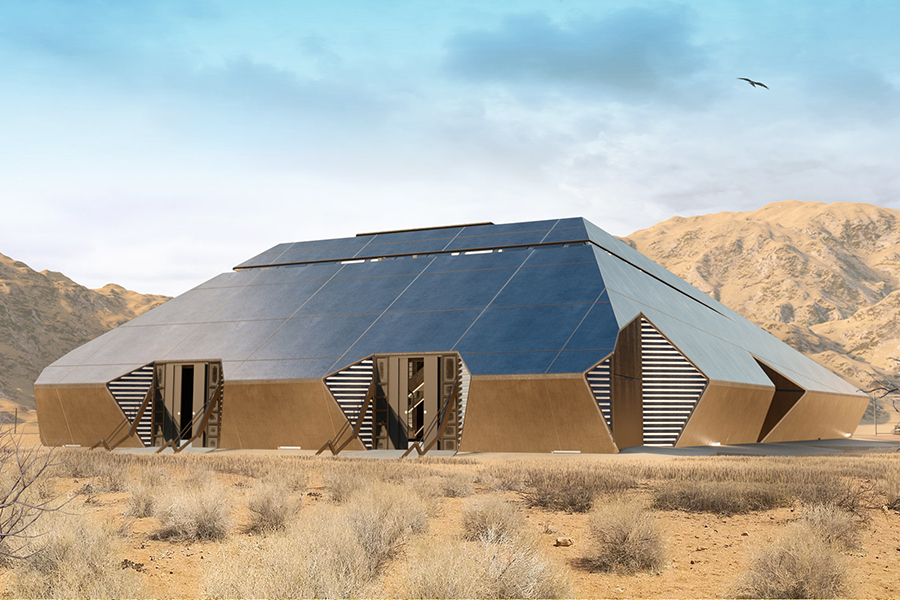 "When I saw the presentation of Elon Musk's Cybertruck, I had a question," says Alex Wizhevsky, the chief architect for Modern House. "'What would the owner of such a car be like?' because this car is a super protected armored car. Apparently, it was created in order to survive in extreme conditions. It seems to me that we need a well-protected house, a fortress, a bunker, where you can safely survive any threat." The house's design reflects that of the Cybertruck, with a multi-faceted approach achieved by using slanted walls made of reinforced concrete and clad in steel. The windows would also be shielded and would feature metallic blinds and airlocks for added security. Two arms stretch out from the main building to provide a shielded area for the garage entrance. From the main entrance, survivors can access a central atrium which houses an elevator to take them to any of the home's three stories. Bedrooms and living spaces would be arranged around the central atrium. A roof deck on the top of the home would provide a lookout spot to watch for the hordes of attacking undead.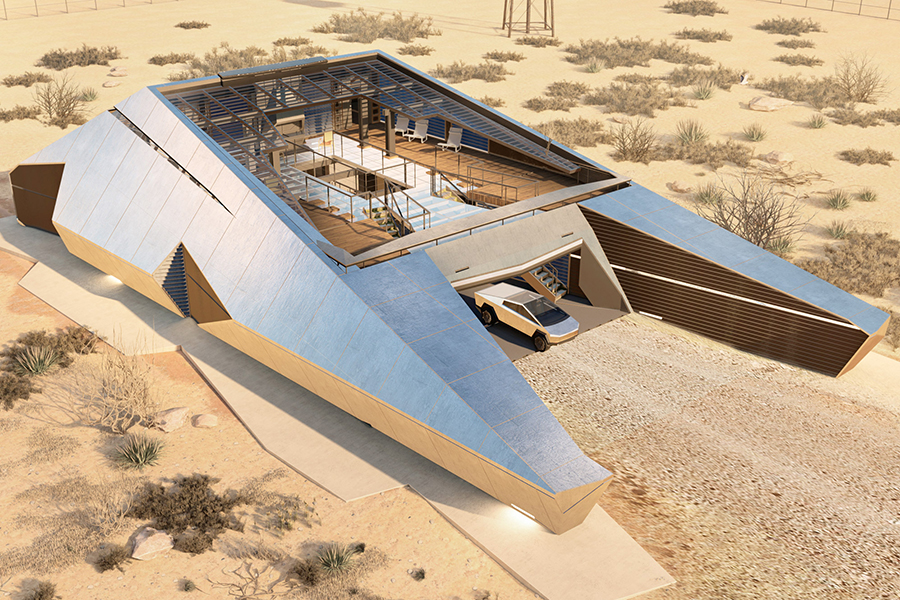 "I believe that this is the design of the future," says Wizhevsky, "because the speed of life is growing rapidly and maximum simplicity and utility come to the forefront of architecture." When the zombies do start rampaging, a luxurious fortress where, according to Modern House, "six or seven people can wait for it all to blow over here in comfort, taunting zombies outside in complete personal safety," is definitely in order.