Wild Lilac House Ties into a Lilac Covered Hilltop
Walker Workshop built their Wild Lilac House on a hill that gave the house its name because of the wild lilacs that grow there. The hill—and home—are located in the foothills of the San Bernardino National Forest in Southern California, and the hills there are covered in the bluish-purple colour of the lilacs.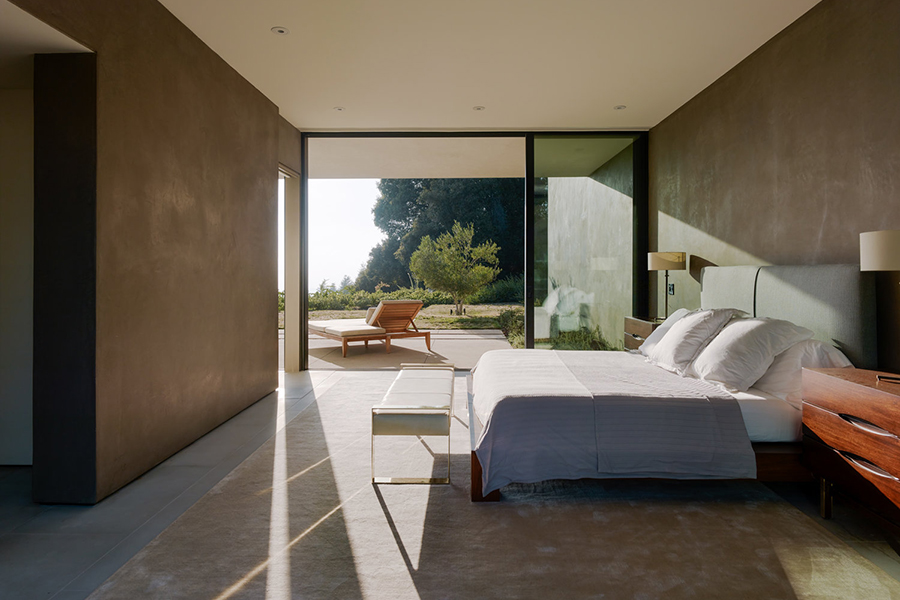 You might expect with a name like Wild Lilac that the house would have gentle curves and smooth lines, but Walker Workshop instead built the home using a rigid structure of rectangular shapes. However, even with that being the case, the home is sensitive to the environment. In the architect's words, "The design uses a series of thickened walls which run east-west along the topography of the dramatic mountain site to establish discrete programmatic zones and protect the interiors from the sun."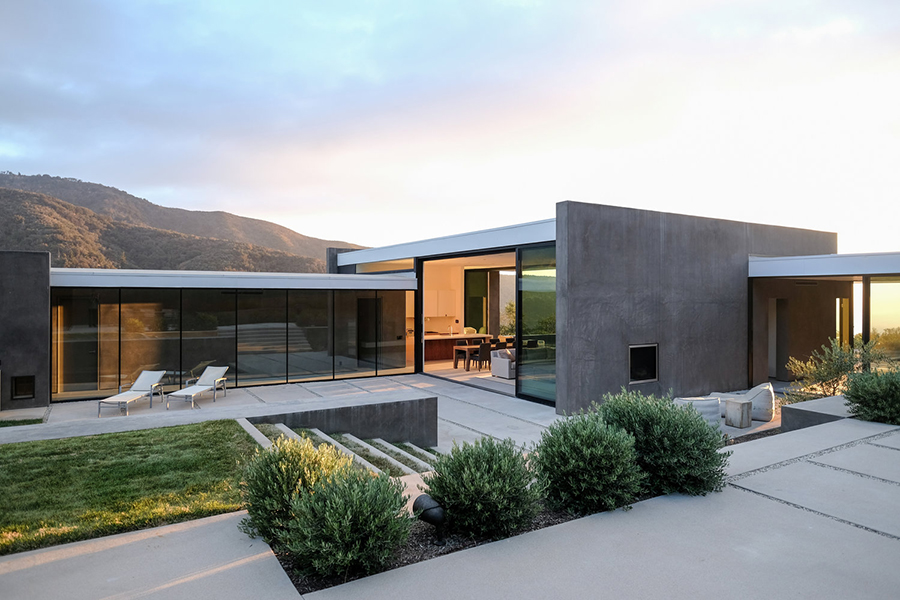 Those separate zones serve to affirm the home's "connection to the surrounding hillside." That connection continues to the inside of the home, where a rough finish with a natural-coloured plaster features subtle gradations—something quite common in nature. Noah Walker, principal and founder of Walker Workshop, explained the thought process behind the walls and materials used to make them.
"All of the walls running east and west are stucco, which is a heavy material that will protect the house and its inhabitants from that exposure. The walls running north to south are more consistently glass, allowing for the home to take advantage of the views. The heavy walls also separate the private parts of the house from the public ones."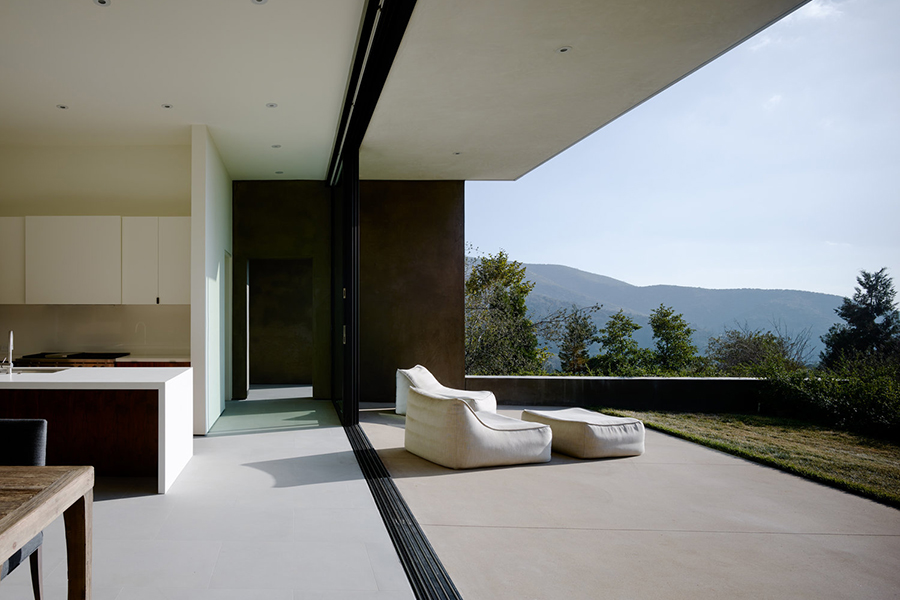 The house abounds in pathways to the outdoors and opens up to the gentle breeze to allow in the scent of the surrounding lilacs. One of those pathways is in the spacious living room and kitchen area, which opens into the backyard.
The home also has a lap pool, gym, and spa. The home measures 3,200 square feet and has an 800 square foot pool house.