17 Best Bed Linen Brands in Australia
When it comes to buying quality bed linen in Australia, nothing can be better justified. Data shows Aussies spend roughly 8 hours a day lying in the haven of our bed, so it's no surprise that the comfort, durability and sustainability of linen bed sheets have enticed us, with many of us willing to spend a bit of money too.
As linen bed sheets are now all the rage, we have done the hard yards and rested our heads on countless linen pillowcases to bring you the best bed linen brands in Australia right now.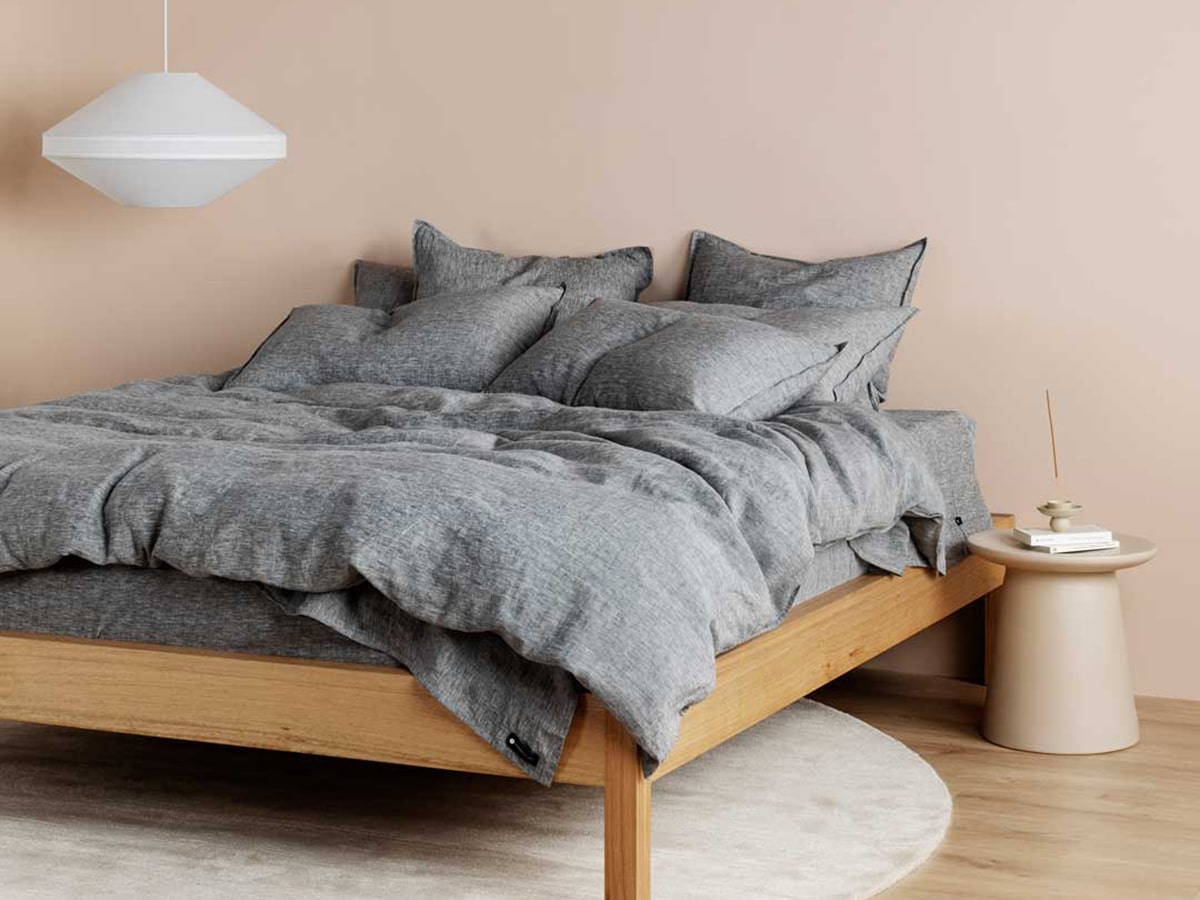 1. The Sheet Society
Dreamt up by Hayley and Andy Worley in 2017 after they realised the industry was in dire need of a wake-up call, The Sheet Society stocks a number of quality bed sheet options, including their famous 100% pure certified French linen flax. This is one of the best bed linen brands known for its quality. We're talking about durable, breathable and easy to care for. So perfect for lazy people then… Best of all they include thoughtful features like invisible zippers instead of buttons that we love!
If you've never tried French Flax Linen sheets before you're in for a surprise, the comfort levels just get better and better as you sleep. The Sheet Society recommends 8-hours a night to maximise this feature. Many of the team here at Man of Many are personal users of these sheets and vouch for their comfort. The full range is available in trend-driven colours, designs, and fabrics via the link below.
Founded: 2017
Founders: Hayley and Andy Worley
Based: Abbotsford 3067, VIC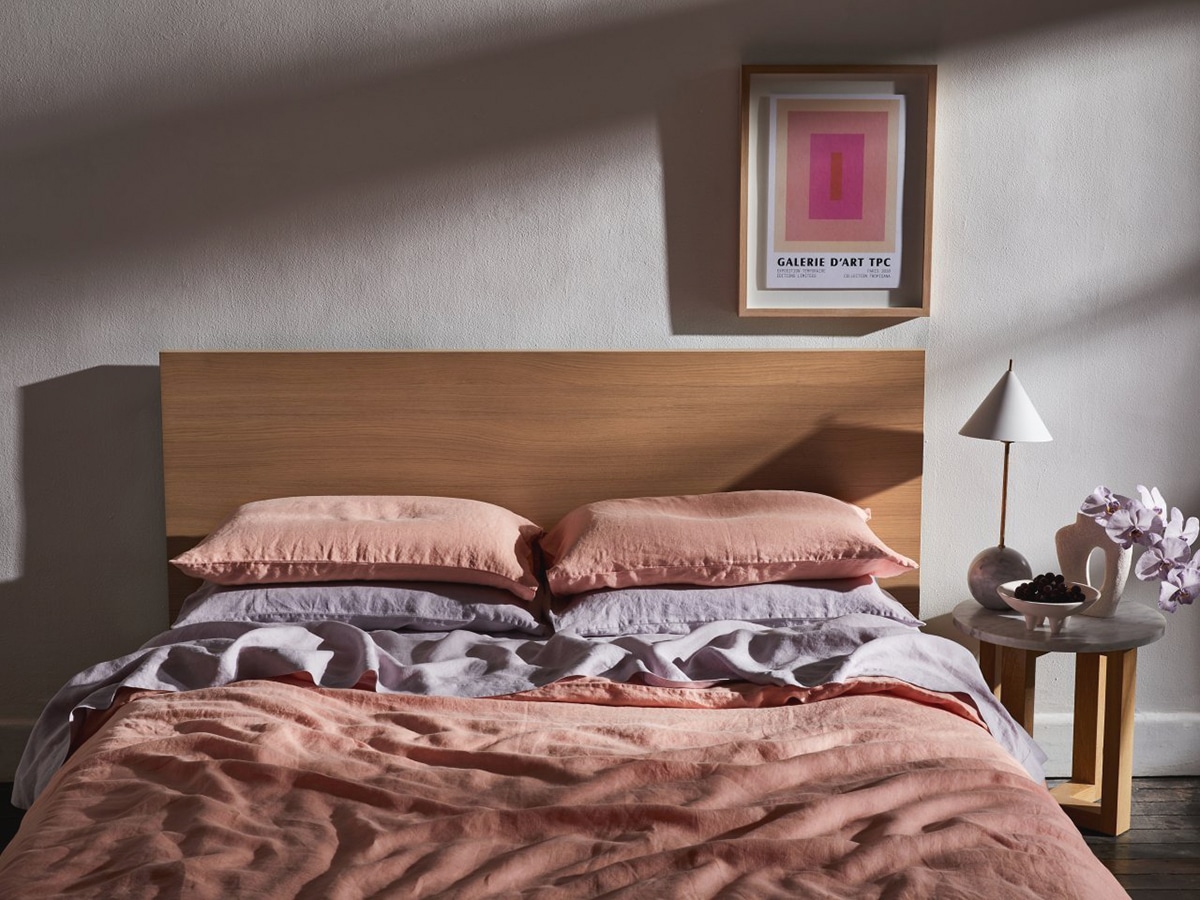 2. Bed Threads
Bed Threads love all things linen, but it's their collection of bedding sets that we love best. The brand focuses on simplicity and comfort over anything else, and, as a bonus, they throw in plenty of inspiration on how to style your bed and home with their beautiful linen pieces.
Founded: 2014
Founders: Genevieve Rosen and Alan Biller
Based: Sydney, New South Wales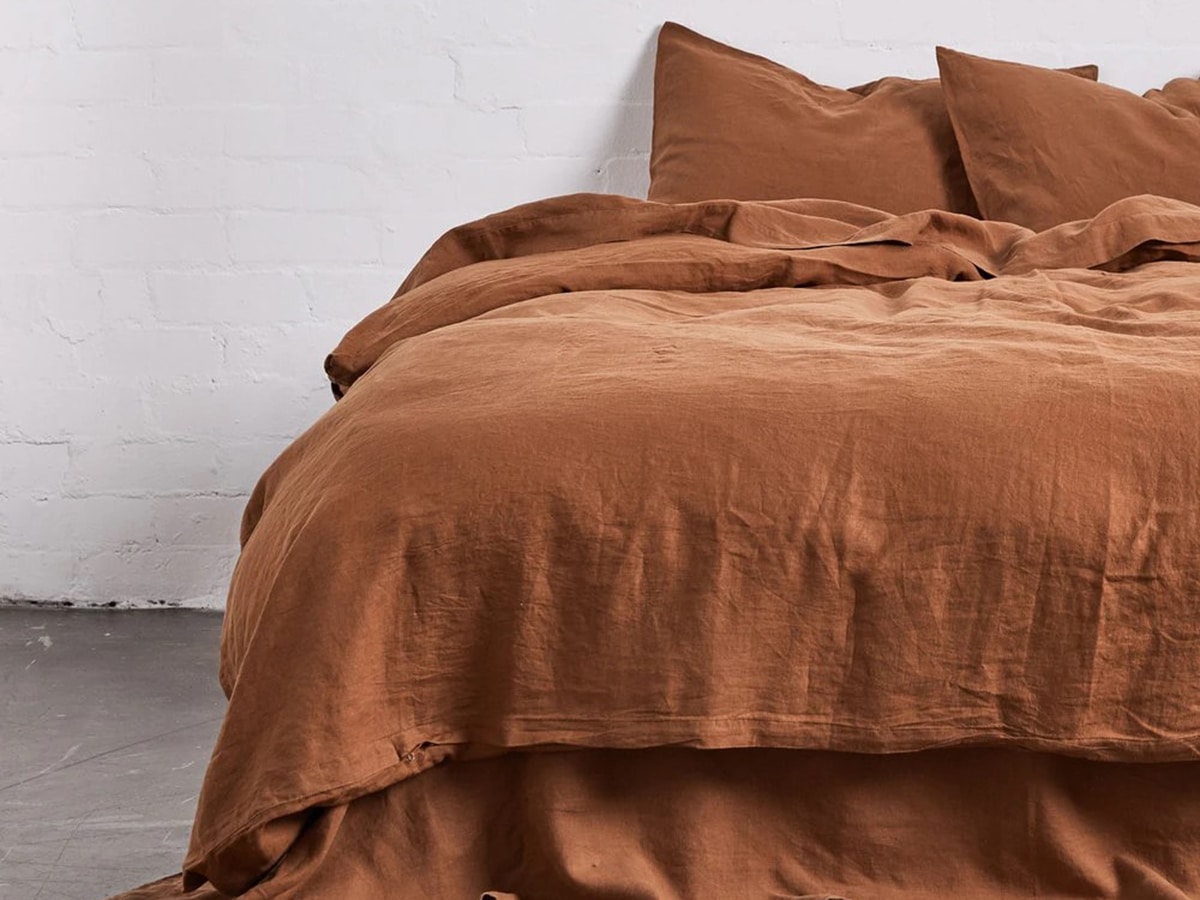 3. InBed
New kid on the block, InBed doesn't shy away when it comes to providing top quality, luxurious linen for your bed. Not only does the brand sell beautiful bed linen, but they also have a strong social conscience, donating and setting up monthly donations to charity organisation Women's Community Shelter.
Founded: 2013
Founders: Pip Vassett
Based: Sydney, New South Wales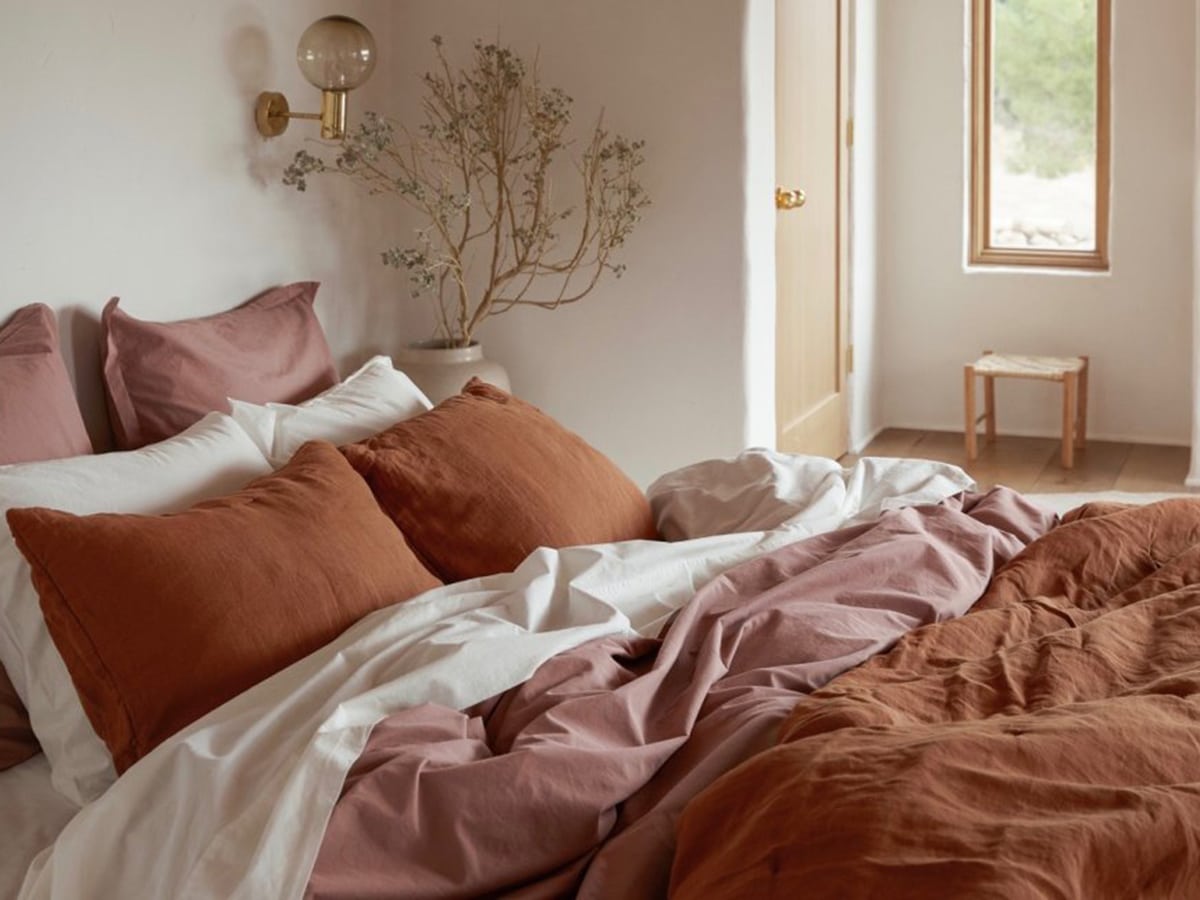 4. Parachute Linen
Parachute Linen is the ideal choice for those with a bit of extra cash to spend on their bed linen. They pride themselves on their casually elegant, timeless linen sheets and bedding accessories. Bed linen from here will guarantee a dreamy, luxurious sleep.
Founded: 2013
Founders: Ariel Kaye
Based: Culver City, California
5. Abode Living
Tried and tested by the team here at Man of Many, Abode was founded in 1991 by Robery Adairs (of adairs) and prides itself on bringing the best linen in Australia right into your bedroom. Thoughtfully selected textiles crafted in Melbourne has been the aim of the business ever since and while the brand has succeeded in its quest to meld the best of the best we love the fact it all comes in at a reasonable price. By cutting our the middle man, Abode has gained a loyal following around the country thanks to its genuine relationships between Melbourne needleworkers, European craftsmen, and happy customers.
Chose from a wide range of styles, with our personal favourites being the Citi series made from Vintage washed Belgian linen (woven in Italy). Like all linen, the Citi series only gets comfier with more sleep – and you'll want to – they're seriously soft. The Citi series is available in 10 different colours with flat, fitted, quilt and pillowcases available.
Founded: 1991
Founders: Adairs family
Based: Melbourne, Australia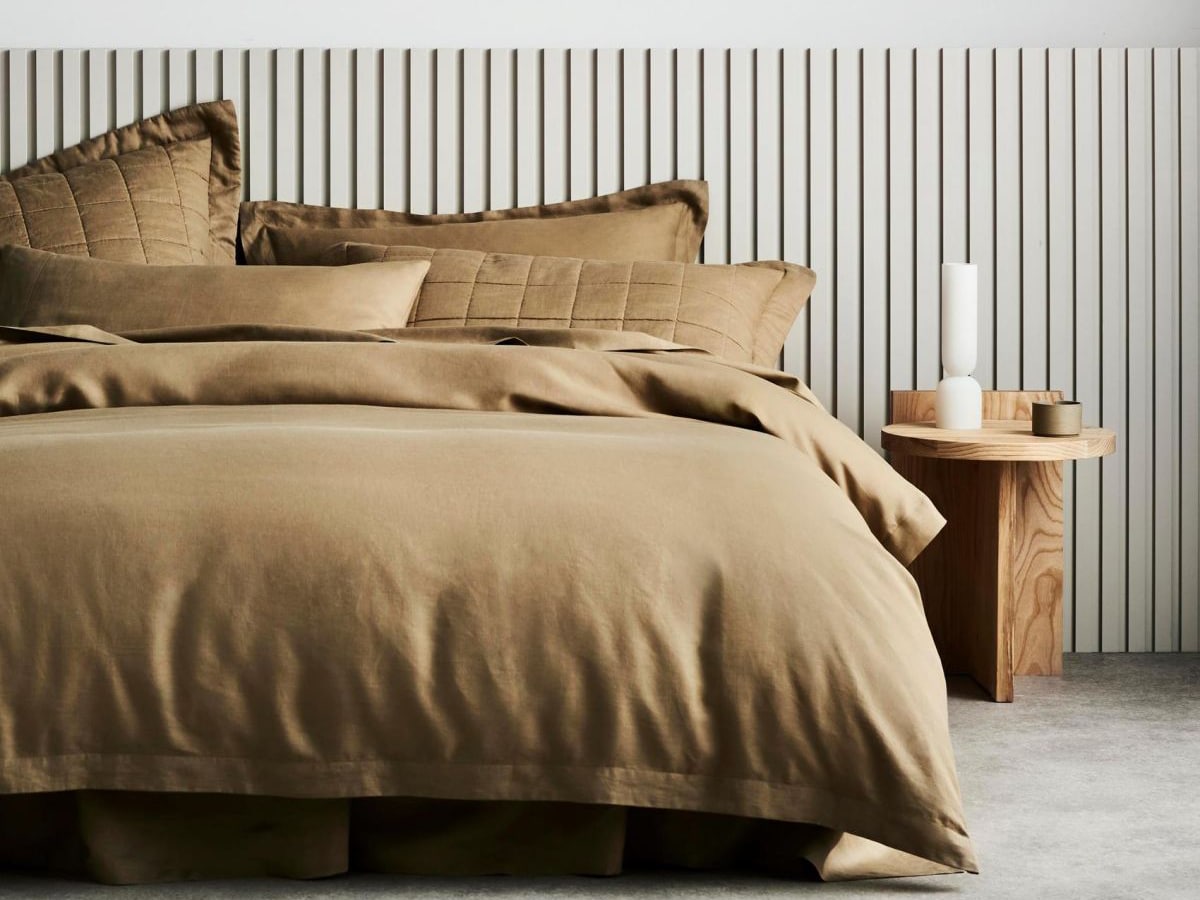 6. Sheridan
A long-standing figure in the bed linen world, Work Smarter, Not Harder with Dyson's New Gen5detect Vacuum is keeping up with the trends with their linen collection. With over 50 years of experience, their linen bed sheets offer no compromise on quality and comfort. They pride themselves on providing luxury linen options.
Founded: 1967
Founders: Claudio Alcorso
Based: Ultimo, New South Wales
Stilt Houses Envisions a New Way to Live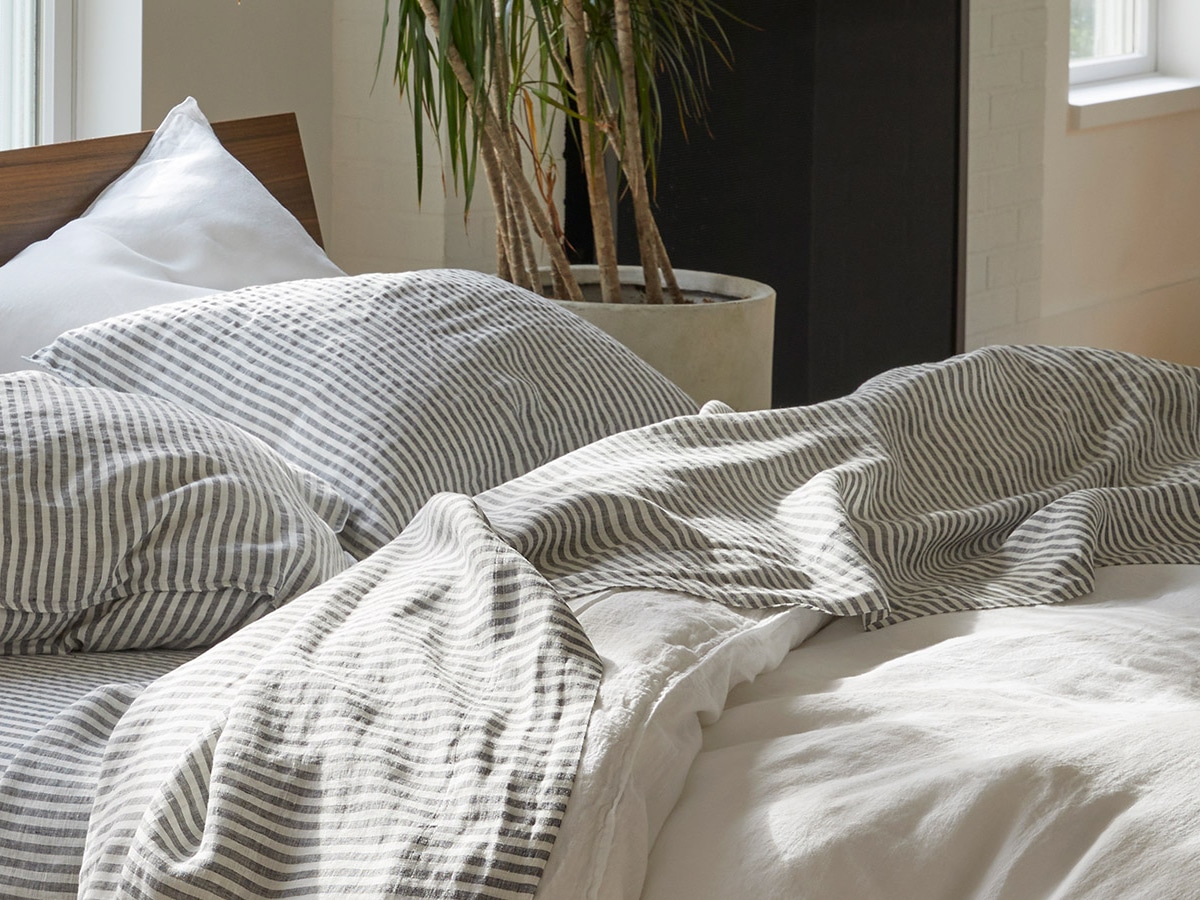 7. Brooklinen
Brooklinen is all about celebrating linens' rustic appeal. Their collection stocks cosy, casual, soft linen that has a signature rumpled look. They have different bundles, from a move-in bundle to a starter bundle, so there is an easy option for you no matter what you need.
Founded: 2014
Founders: Rich Fulop
Based: Brooklyn, New York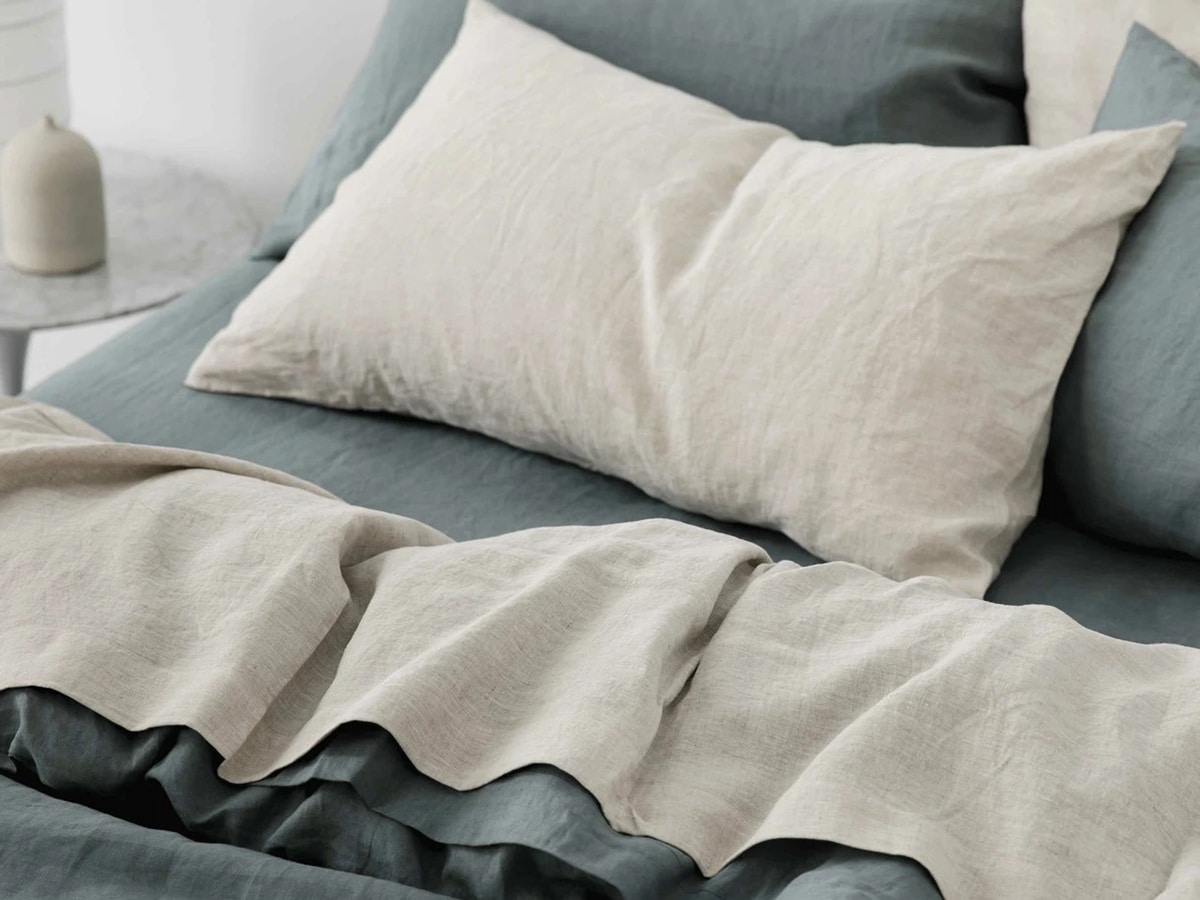 8. Cultiver
Cultiver produces fine linen bed linen to showcase the best of what the unique textile has to offer. Their products focus on creating soft linens with an enzyme wash which speeds up the softening process that naturally occurs with each wash. They offer a build-your-own feature, which helps curate the best bed linen for you!
Founded: 2012
Founders: Nicolle Sullivan
Based: Sydney, New South Wales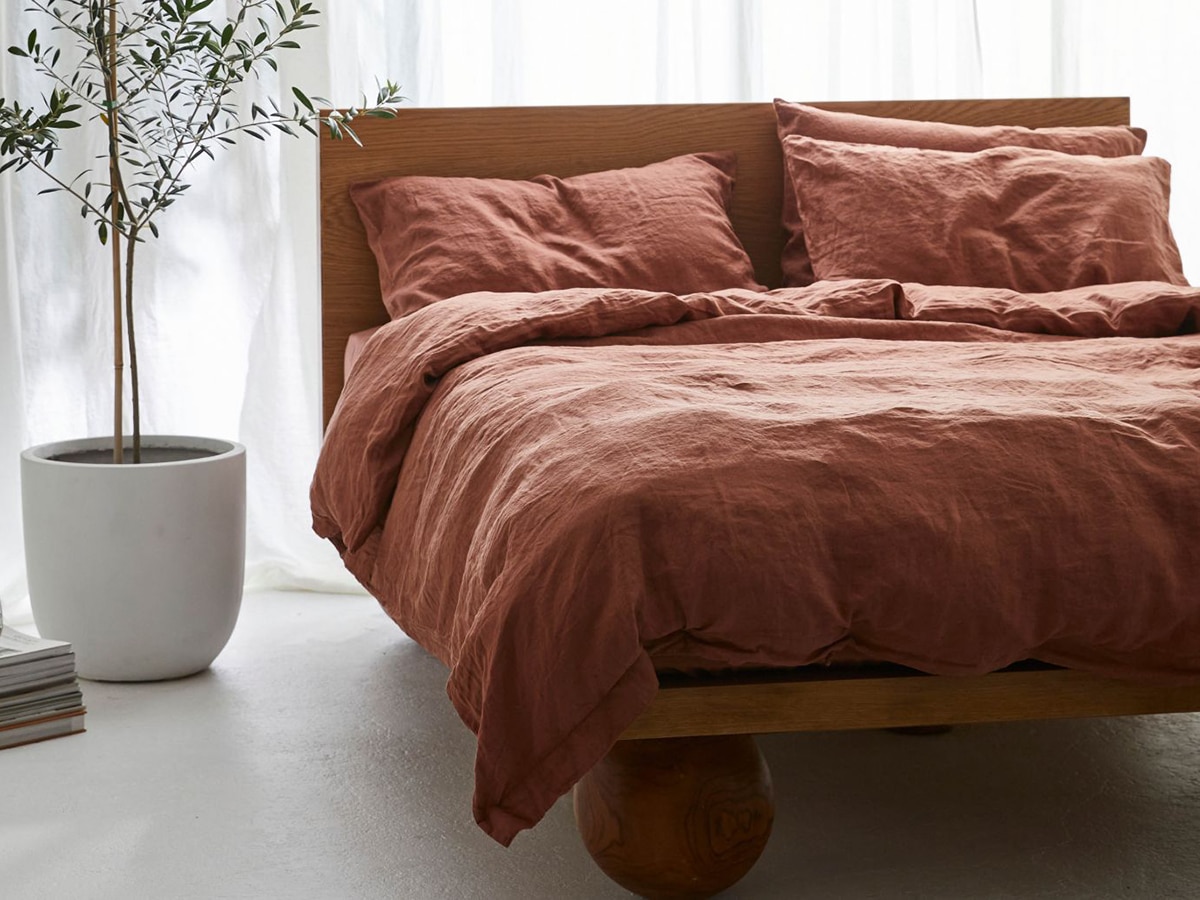 9. I Love Linen
I love Linen is a linen brand based in Burleigh Heads, and it shows in their ethereal, beachy touches. The colour range includes plenty of subdued hues, perfect for creating a dreamy bedroom. They also sell products for dining, bathroom and clothes! I love linen uses 100% pure French linen for the bedsheets.
Founders: Lauren Roe
Based: Southport, Queensland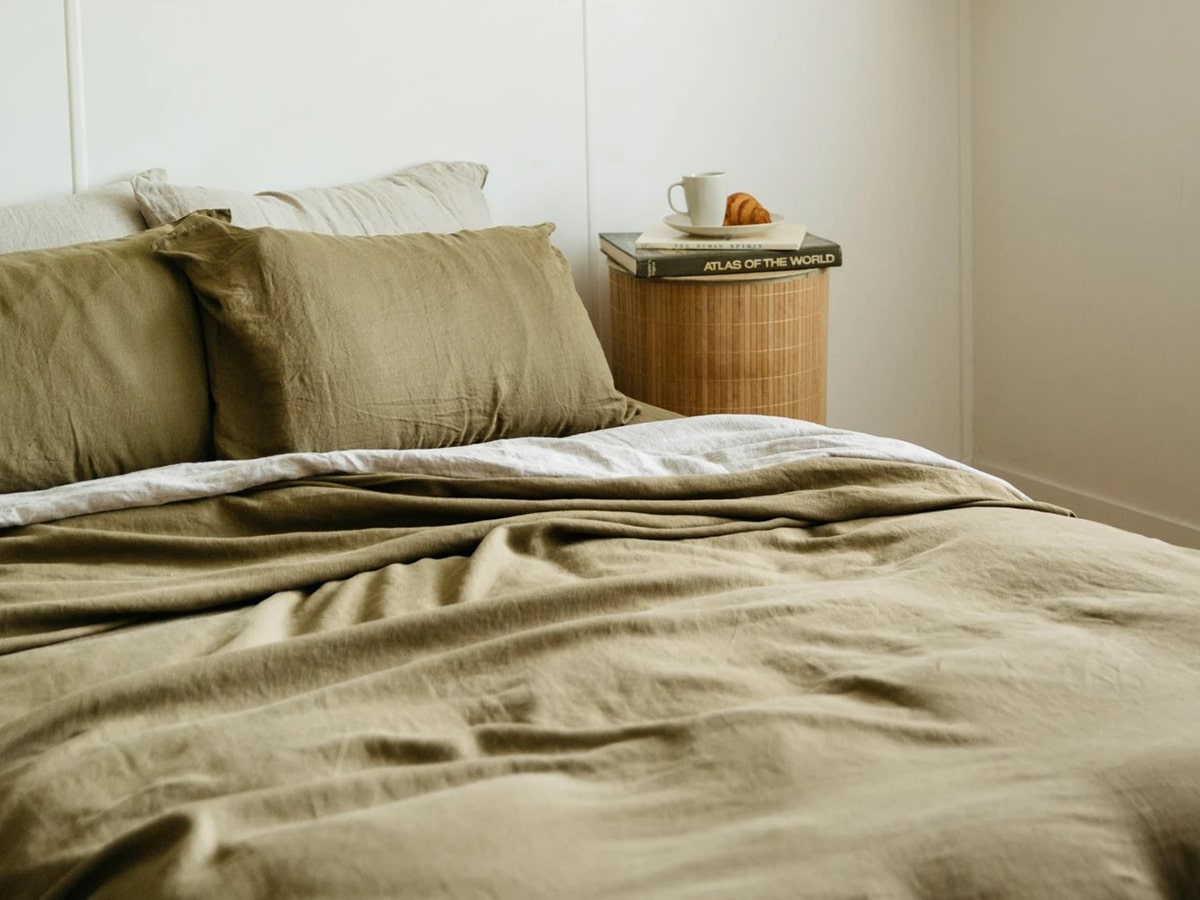 10. Carlotta + Gee
Carlotta + Gee stock luxury 100 % French linen for bedding and homewares. They love natural, earthy tones, and their linen pieces will undoubtedly cast a soothing effect on any room they appear. Designed in Australia and using linen for its sustainable edge, Carlotta + Gee is slow fashion at its best.
Founders: Carloto Casals and Georgie Cavanagh
Based: Sydney, New South Wales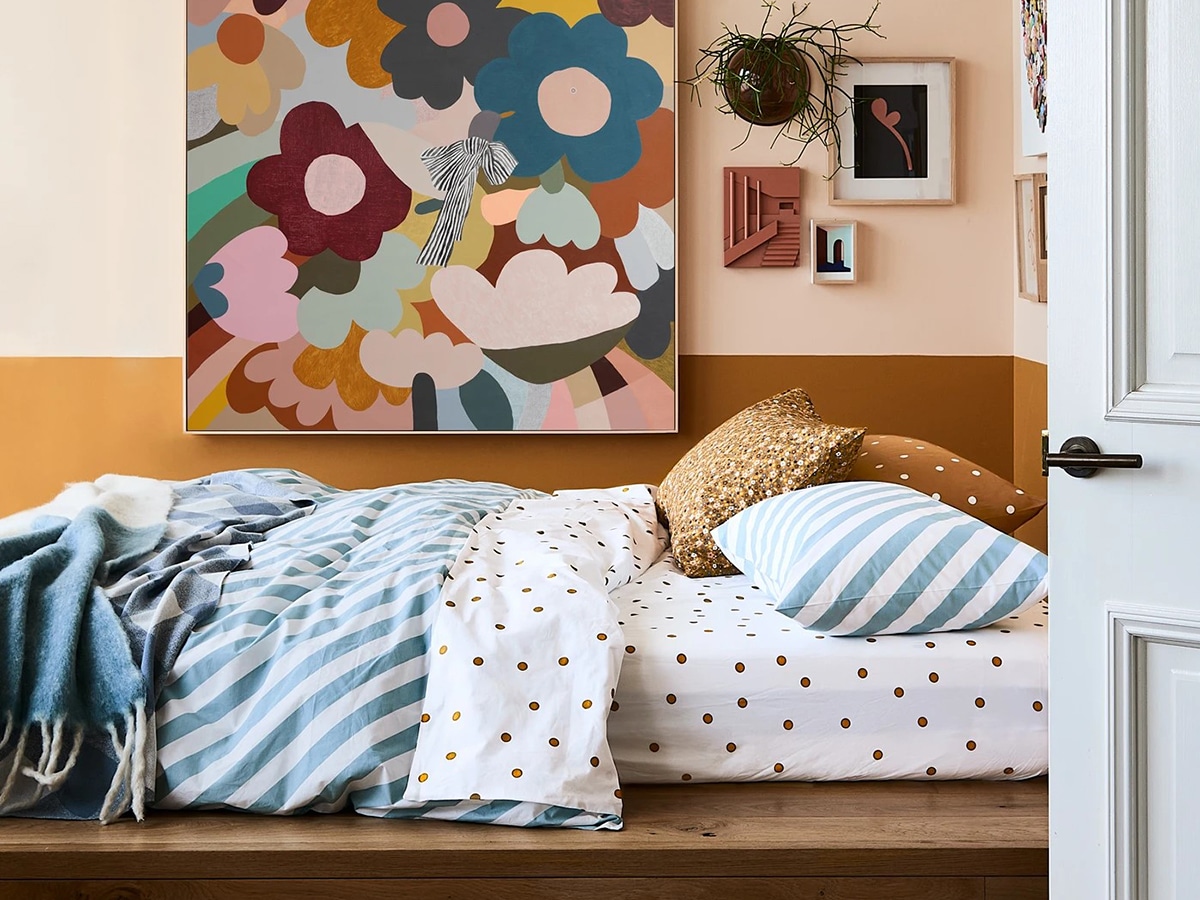 11. Castle and Things
Bed linen with a quirky edge, Castle and Things provides modern classics with a fun, kitsch edge. Perfect for kids linen or just if you like a bit of colour in your life, their designs are unique and fun. If you're also a fan of Gorman, they have a collaboration with the design team there – which means plenty of exciting patterns for you to try!
Founded: 2008
Founders: Rachel Castle
Based: Sydney, New South Wales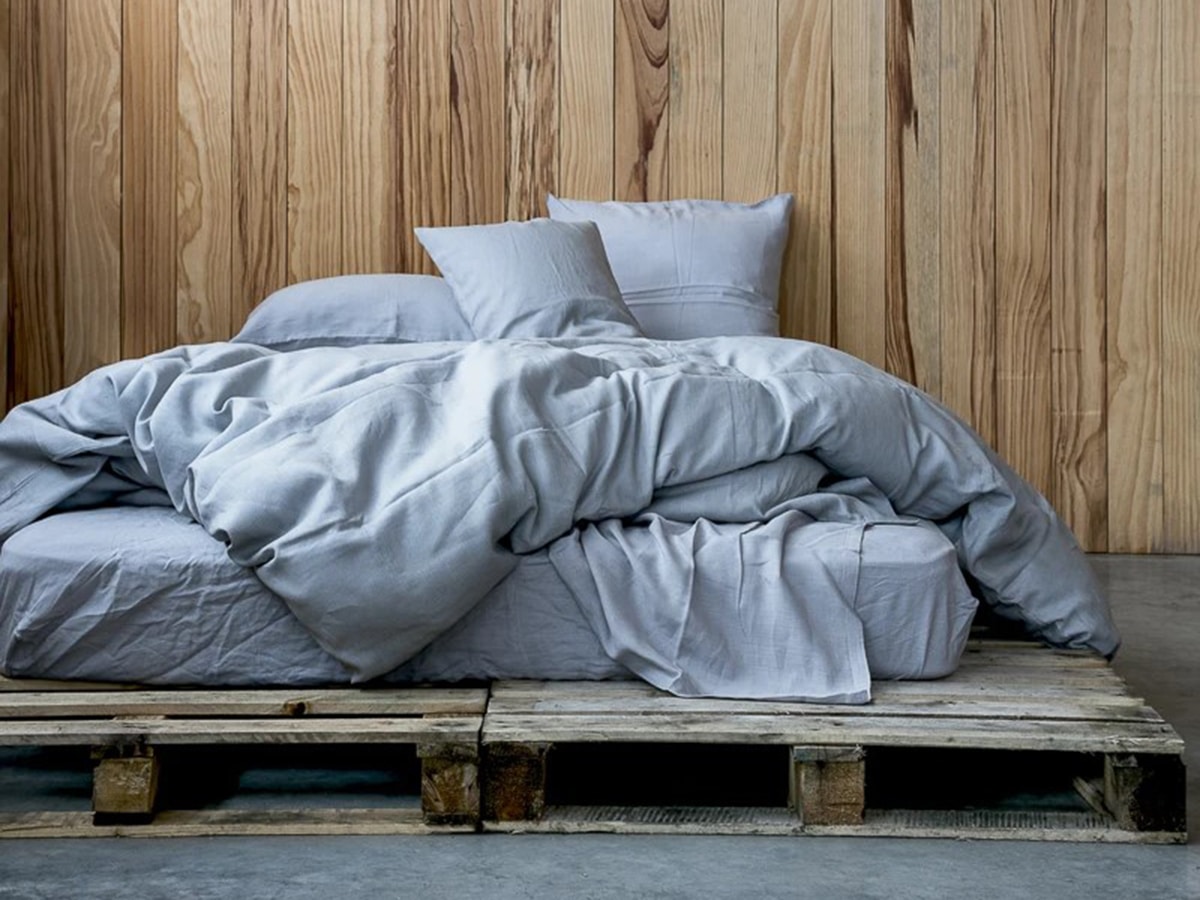 12. Major Minor
Major Minor focuses on simple, well-designed, timeless linen for your bedroom. A homegrown brand by mother and daughter in the sleepy town of Berry, it is affordable and luxurious at the same time. Their linen is grown, woven and sewn in Europe, offering some of the best quality linen in the world.
Founded: 2008
Founders: Anne and Hannah Seely
Based: Berry, Australia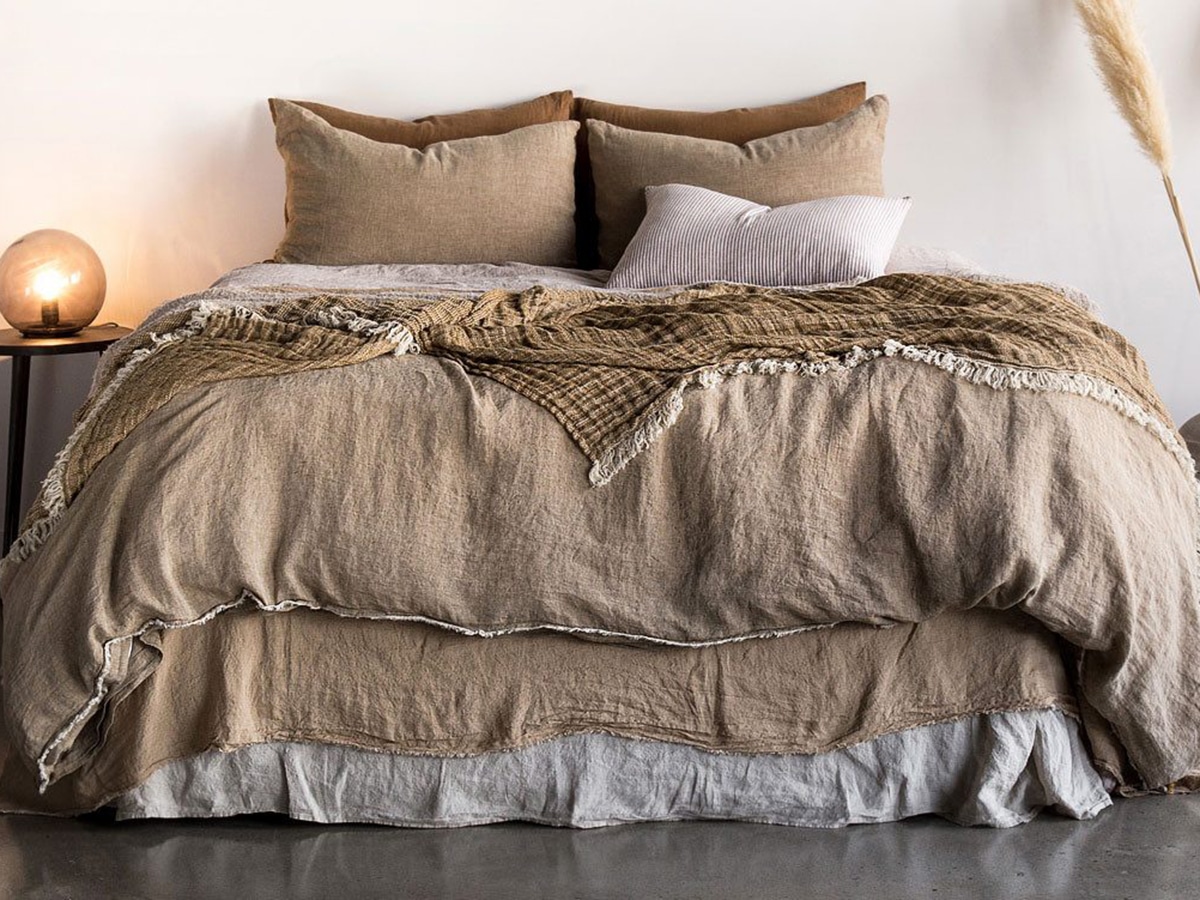 13. Hale Mercantile Co.
Indulge in luxurious linen bedding made from 100% pure European linen from Hale Mercantile. Their linen is crafted in Europe from French and Belgian flax linen and is perfect for adding to a natural, rustic aesthetic. It is naturally softened and gets better with each wash, making it ideal for plenty of dreamy, cosy nights of sleep.
Founded: 2013
Founders: Sharon Patsiotis
Based: Abbotsford, Victoria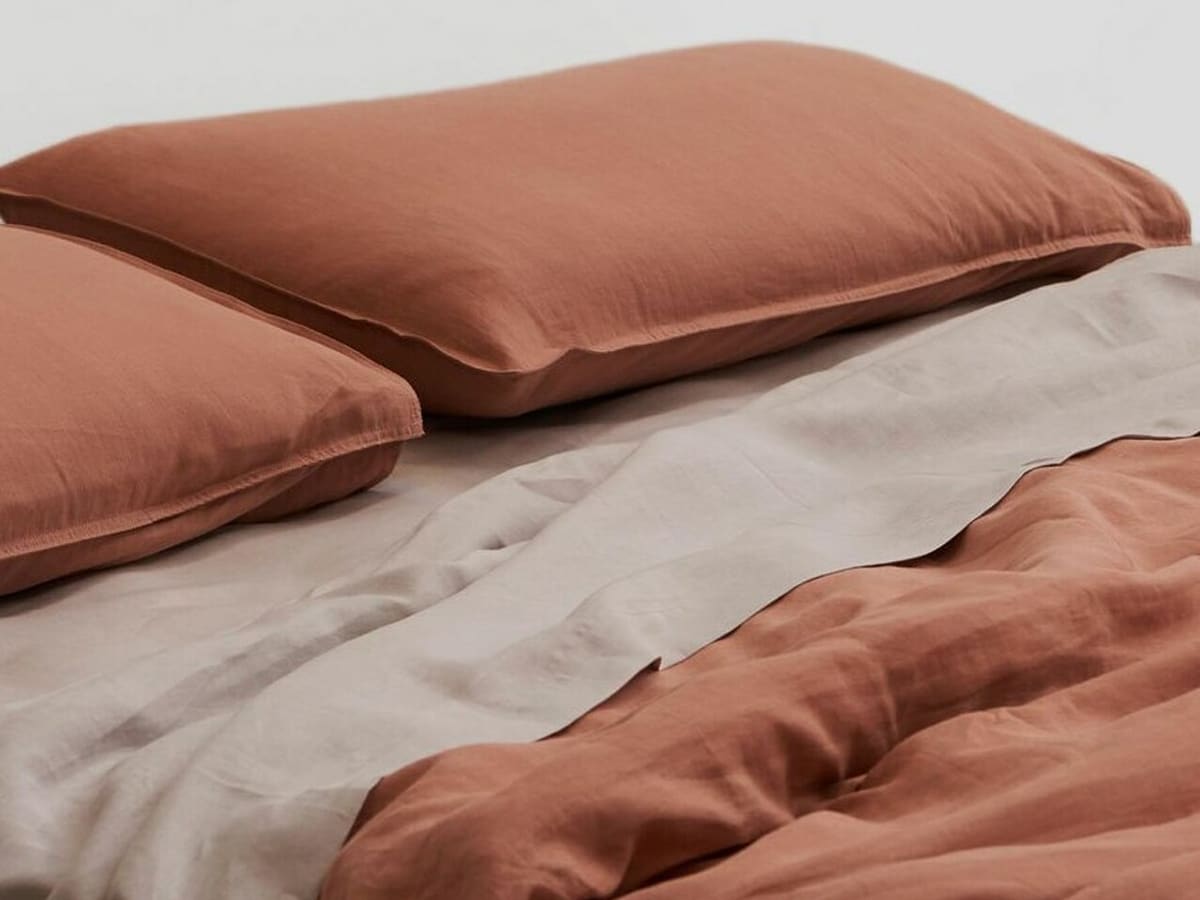 14. In the Sac
Just like it sounds, In the Sac sells perfectly curated sacs with all the linen you'll need for your bed. You can customise and match different colours to your taste, and each set is packaged in a signature linen sac. Expect pure linen with an incredibly soft feel and heavier weighted linen exclusive to In the Sac.
Founded: 2010
Founders: Belinda Gallo
Based: Waterloo, New South Wales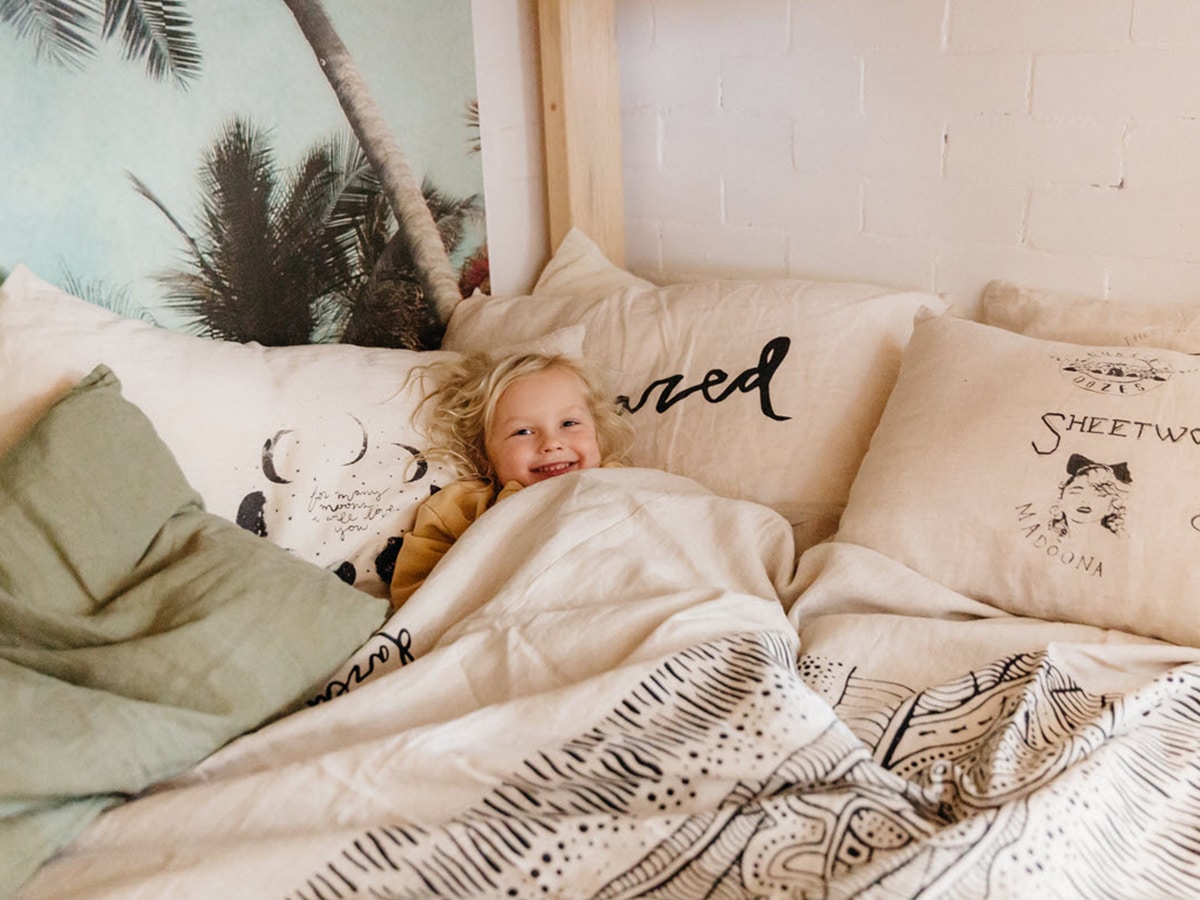 15. Dazed But Amazed
Organic, homegrown linen at its finest, you have to get in quick at Dazed but Amazed. Jes and her family run this small linen brand and only release major collections twice a year. This also means that the linen is handmade and full of love- a perfect addition to your home.
Founders: Jes Saddington
Based: Newcastle, New South Wales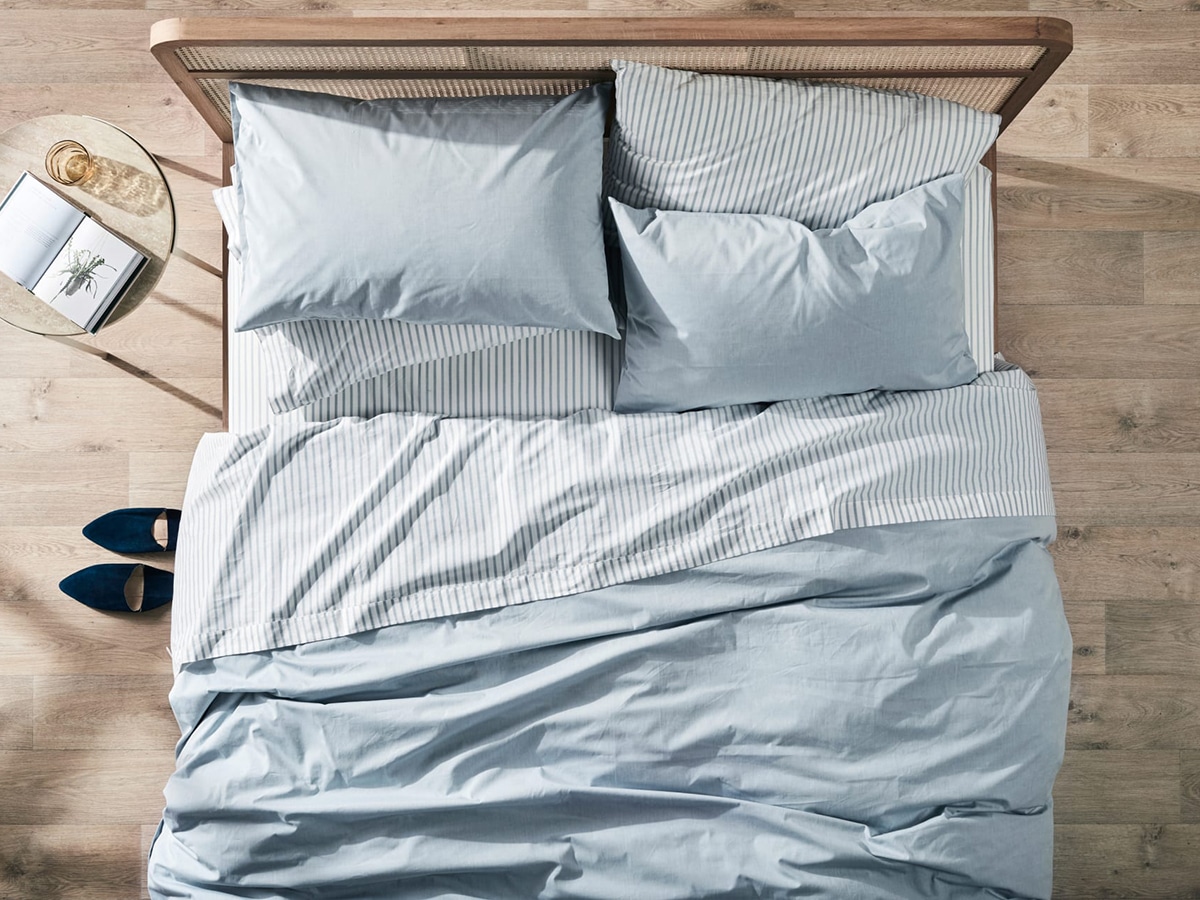 16. Jardan
What started as solely a furniture brand, Jardan has made a smooth and successful transition into the world of bed linen. Taking inspiration from the relaxed, laid-back, Australian way of life, their tones are unique to Australian living. Our favourites are the organic sand and organic rose quartz stripe designs.
Founded: 1987
Owners: Nick and Michael Garnham
Based: Melbourne, Victoria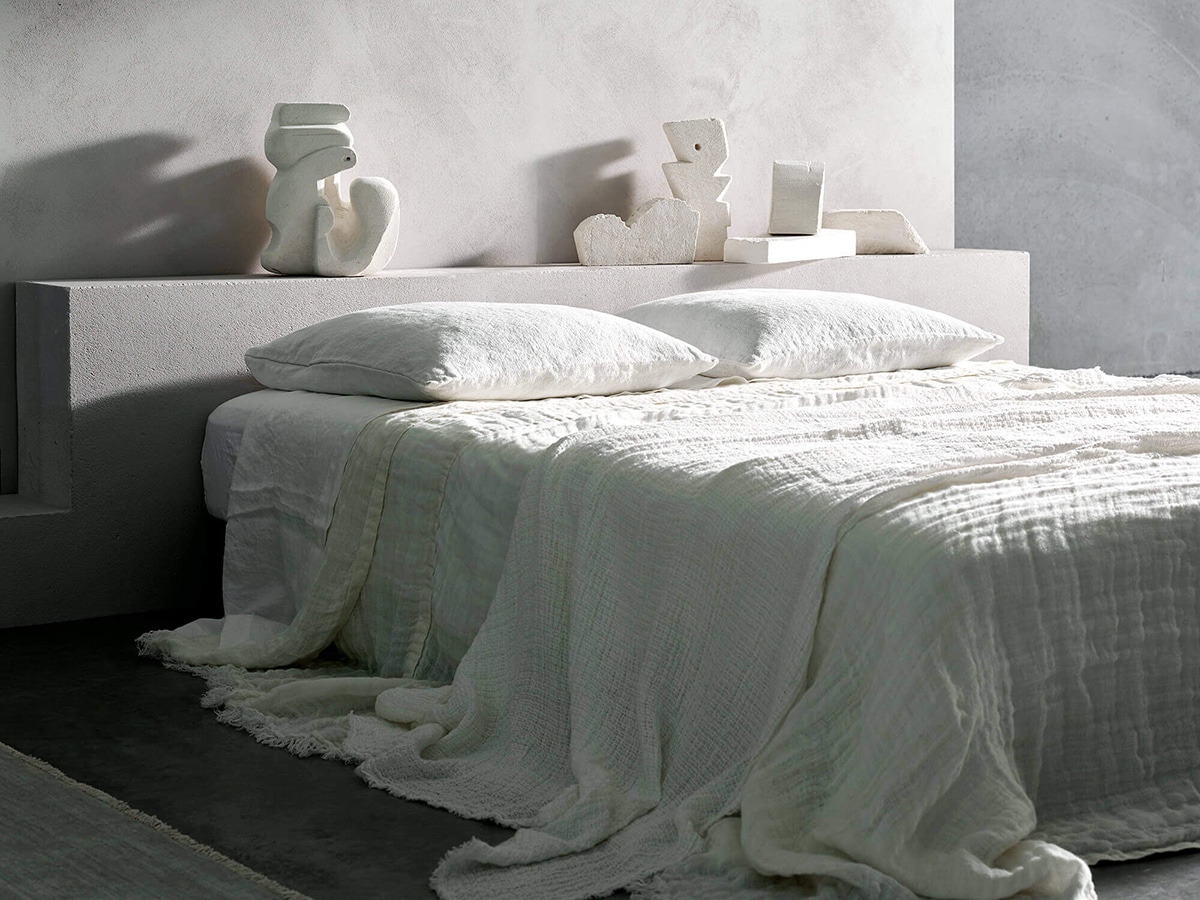 17. Bedouin SOCIETE
Luxury, timeless linen with a modern touch, Bedouin SOCIETE will undoubtedly improve your bedroom aesthetic. They believe in the importance of practical, sustainable and beautiful bed linen for your home. The brand has a stunning range of neutral tones and even has a selection of throws to add the finishing touch to your bed.
Based: Melbourne, Victoria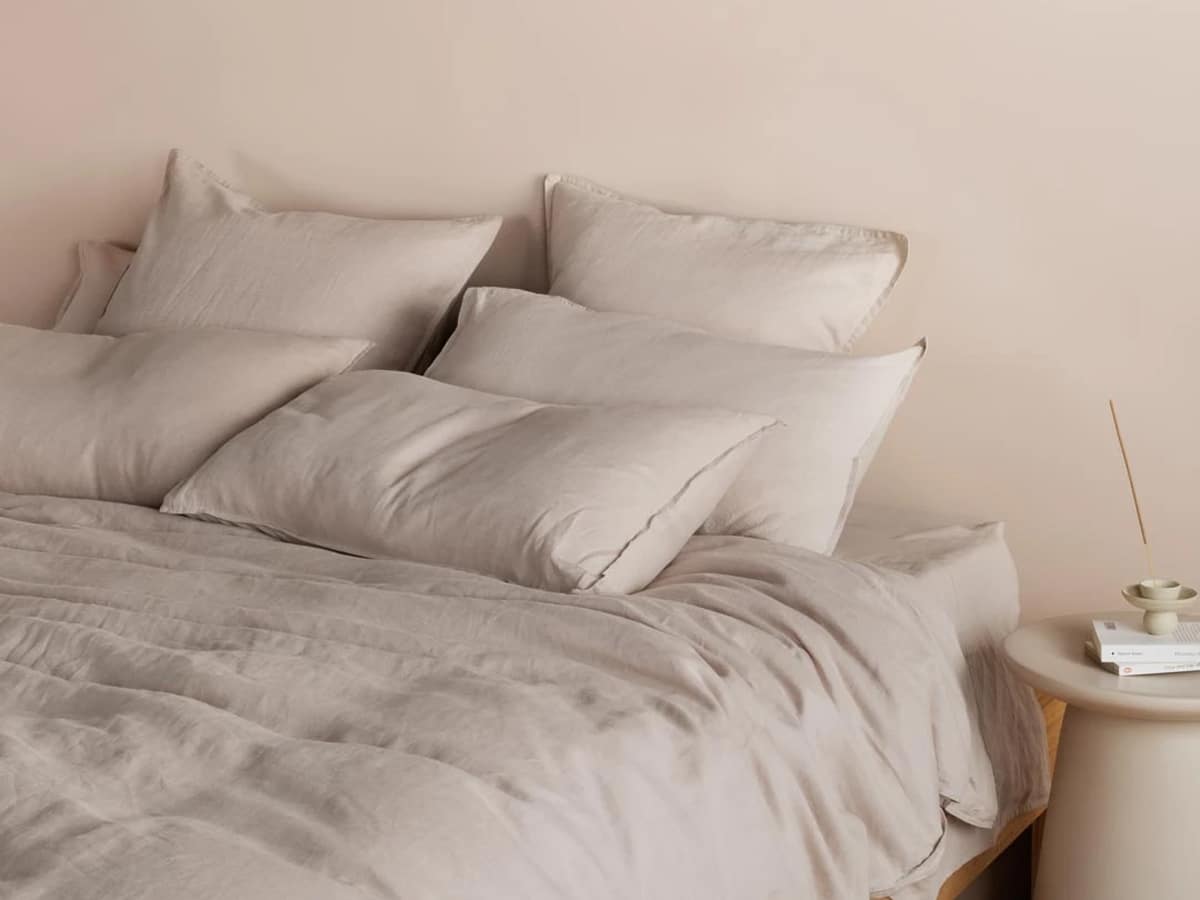 What is Linen?
Linen is a natural fibre made from the stalk and roof of a flax plant. The flax plant is an eco-friendly, resilient and sustainable plant that produces very strong fibres. These strong fibres are woven into linen fabric, blessing us with the beautiful linen we are so lucky to get our hands on. Flax is grown in cool and gentle climates like Western Europe and India. The flax is then spun, dyed, woven and sewn.
Why Is It Used for Sheets?
Linen is a great fabric for sheets, offering supreme comfort and plenty of other unique benefits. Linen is adaptable to all seasons, so you don't have to buy separate summer and winter bed linen. This is because linen is highly breathable and naturally absorbent, so you won't be sweating under the covers if you live in a warmer climate. Linen is also suited for winter as it is a textural fabric, meaning that it softens with each wash to create a warm and cosy feel. The durable nature of the linen fibres also makes linen excellently suited for bed sheets, as you can keep linen bedding for years and years. Another reason why linen is used for sheets is how easy it is to care for, the rustic soft crinkle in the linen aesthetic, meaning linen sheets never look like they need an iron- straight out of the wash or dryer, and you're good to go!
What are the Best Types of Linen for Sheets?
There are various types of linen, which are generally based on where the linen is manufactured and their different production methods. Some kinds of linen are much better suited to being used as bed linen. Irish linen, Belgian linen and Japanese linen are some good examples of quality bed linen. These types of linen are spun from 100% flax fibres and are therefore extremely pure and very comfortable. These linens also are highly durable and wear well with age and use, making them great types of linen for sheets.
Is Linen Better Than Cotton?
Whilst cotton can be lovely, linen well and truly overtakes cotton as the preferred choice of fabric. This is because linen is more sustainable, durable and has a better texture and feel. Comfort is also better guaranteed with linen, as the fabric is much more breathable than cotton. Linen is also much easier to wash and maintain, as it is incredibly lightweight. Linen gets softer with every wash and is, therefore, a more sustainable fabric than cotton and will last you for years to come. Linen is also moth-resistant and anti-microbial!
General FAQs
Who makes the best linen pillowcases in Australia?
The Sheet Society makes some of the best linen pillowcases in Australia.
What are some of the best quilt covers in Australia?
Bed Threads produces some of the best quilt covers in Australia.
What is French Flax bed linen?
French flax bed linen is a natural fabric from France that is constructed by weaving flax fibers into a textile and is 100% pure.