Here's Why the Flatrock Sarvo Steamer is Your Next Wetty.
Use code MOM20 for 20% off all orders 'til September 9, 2019
A wetsuit is one of the most personal objects a surfer can own. You can always borrow a board or share a leggy, but a wetsuit… Tell him he's dreaming.
A good wetsuit is like your better half. It's a give-and-take relationship, where a little love and affection will reap you rewards in spades. If you treat your wetty right and she'll make a habit of looking after you. So, when it does finally comes time to retire the ole girl don't be surprised if you start to get a bit choked up.
But as wise man Confucius said, good things come to those who change… Or something along those lines. Anyway, now you've been tasked with sourcing yourself a new lover… Pardon, I mean wetsuit. Bar a board, a new wetty is about the most expensive thing a surfer can buy and there is a good reason for this. A wetsuit is a longterm investment. If you're buying a freshie every season, you're doing something wrong. Not only are you spending a ludicrous amount of money each year, but you're really not living up to the whole eco-warrior surfer stereotype.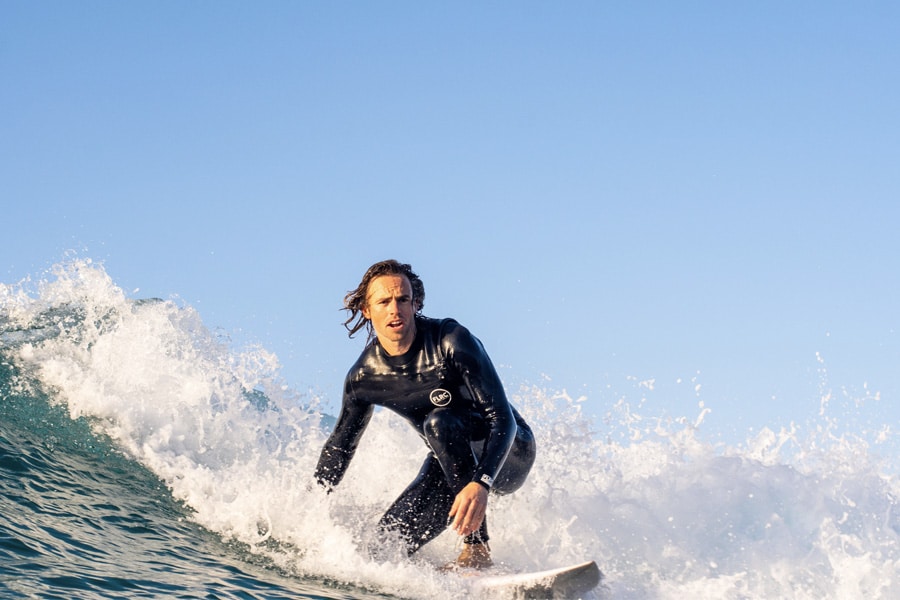 Lucky for you, we've done the legwork and found your new wetty for you.
Have a squiz at the Flatrock Wetsuits. Haven't heard of them? Well, we're not surprised. Flatrock is the new kid on the block. Hailing from Bronte beach, these fellas were over big surf brands that had lost touch with the Australian surfer community. Finding themselves in a market saturated with over-priced, mass-produced and poorly made wetsuits, the Flatrock boys came to a conclusion. They were going to go straight to the source to deliver a no-frills, high-quality wetty that did what exactly what it said on the box.
After a couple reccy missions to suppliers around the world, the finished product was ready. Introducing the Flatrock Wetsuits Sarvo Series steamer. Handcrafted in a small fishing town on the east coast of Japan the local factory has been making wetsuits for local abalone divers for over 50 years. The Sarvo Series steamer is the epitome of attention to detail.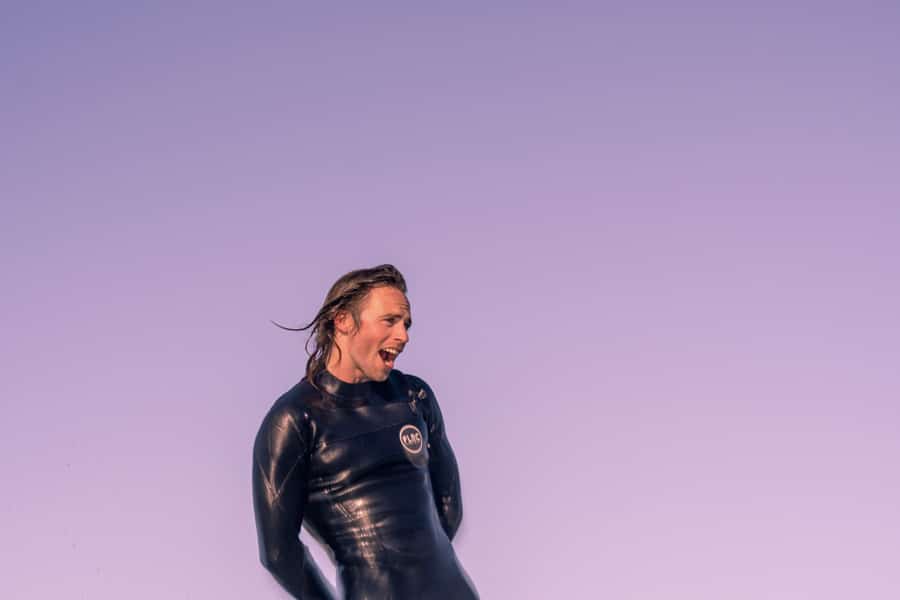 Constructed from 18 hand-cut panels of Japanese limestone neoprene the Sarvo Series fits like a second skin. With a 3mm neoprene thickness around the core and 2mm on the arms and legs, you'll be toasty all winter long and it's still a breeze to paddle in.
When you buy a Flatrock Wetsuit you're shopping local. The boys from Bronte have made a commitment to the local surf community. Each wetty comes with a lifetime warranty and they'll hand fix all your stitching and zippers if you have any issues. What's more, every wetty bought plants one tree. Doesn't that just give you a warm and snuggly feeling.
So, when that dark day arrives and you hang up your old wetsuit. Think local. Grab yourself a Flatrock Wetsuit.