Fliteboard Just Made eFoiling Easy with its New 'Flitescooter'
The ocean is a natural playground that provides some of the greatest joys life has to offer. However, water-based activities aren't exactly a walk in the park. From surfing to waterskiing, there's a lengthy learning curve that requires dedication, practice and a general baseline of athleticism that can often be intimidating to the casual. Enter the Flitescooter, Fliteboard's new versatile companion to the Australian-based company's existing eFoil range. With removable handlebars and fresh technologies that provide an added level of balance and control, the uncoordinated masses can now zoom across the water with ease, all while remaining dry.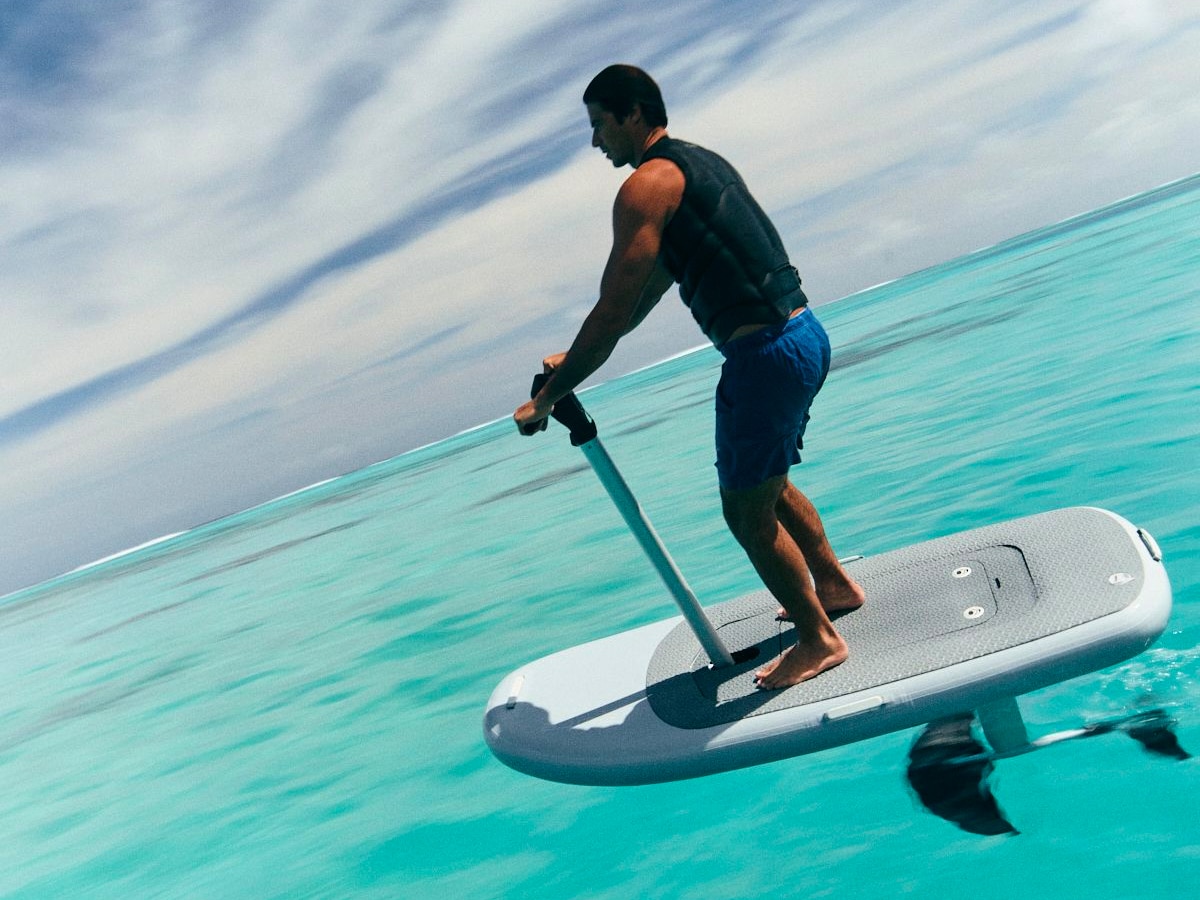 Beginner Friendly
Fliteboard claims its latest innovation will have inexperienced riders' 'carving through turns in minutes', promising a more intuitive design that requires minimal instruction. While easier to master than the previously launched Series 3, the Flitescooter will boast the same innovative jet propulsion system, offering a smooth and safe ride, whilst also easily controlled via a built-in thumb throttle control on the handlebars. For users that want to take their skills to the next level, the removable handlebars allow the Flitescooter to be converted into a more conventional Fliteboard for more advanced 'surf-style' riding.
"Since I developed the first Fliteboard prototype back in 2018, I have been working on ways to encourage my wife to join me on the water. Flitescooter is the solution. It's so easy and forgiving to learn, yet offers similar thrills to Fliteboarding." – David Trewern, CEO, Founder and Product Architect.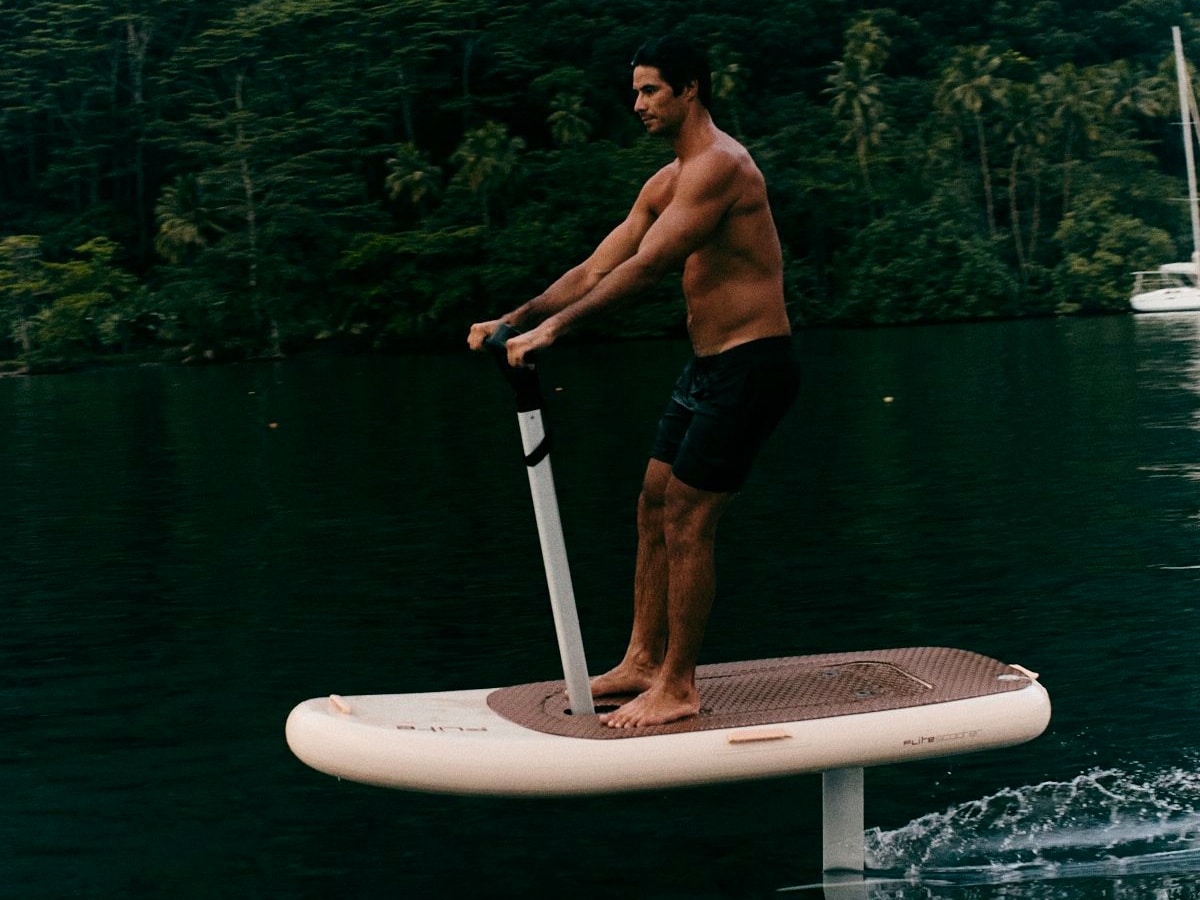 The Future of Personal Water Transportation
The Flitescooter boasts a distinctive design that allows riders to experience the thrill of eFoiling without having to get into the water. With the inclusion of handlebars, riders can enjoy greater stability and balance. Additionally, the large inflatable board provides buoyancy, making it an excellent choice for launching from docks and boats to head back to land. According to the brand, all you need to do is 'step on and go'. Can you imagine the entrance you'd make by arriving at a restaurant on one of these bad boys? Major James Bond vibes.
RELATED – Fliteboard just Launched the World's Lightest Performance eFoil for Aquatic Adrenaline Junkies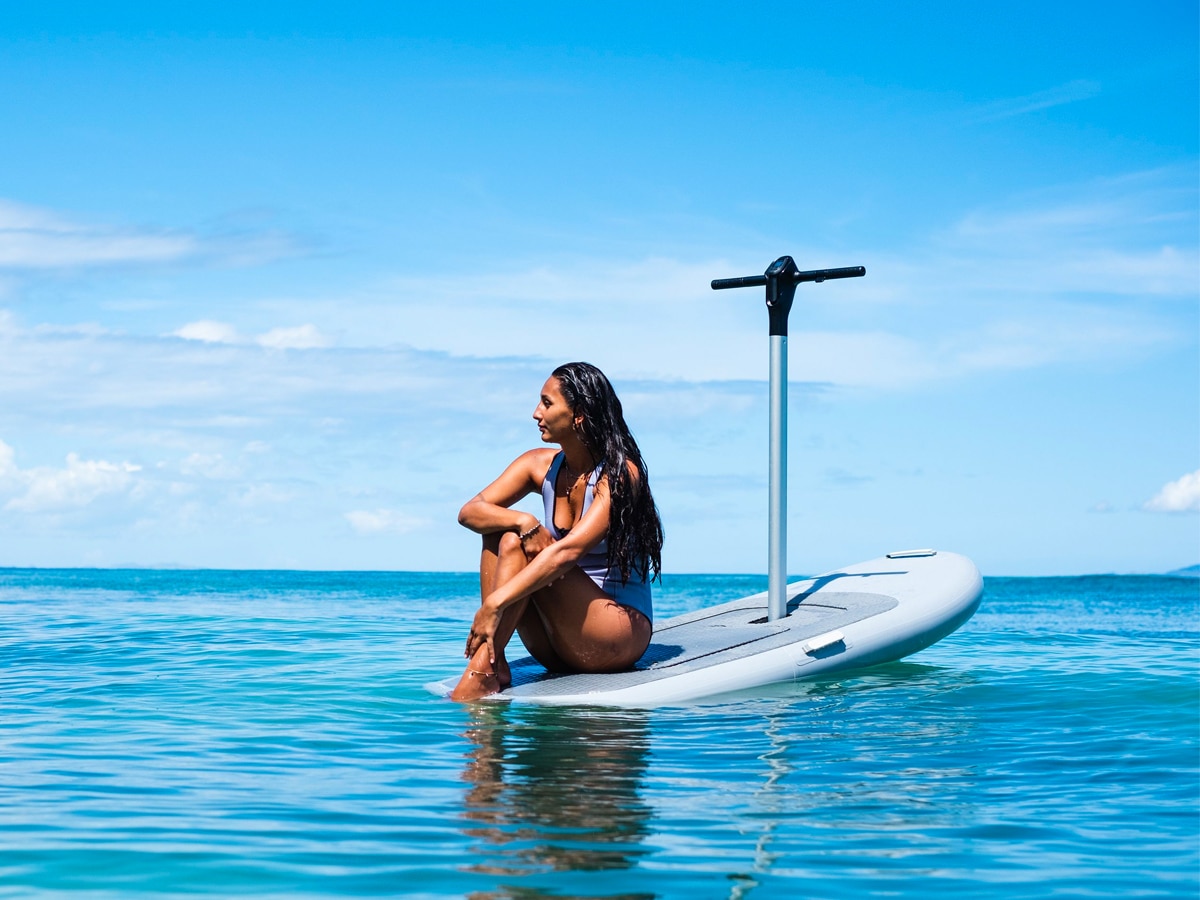 Safety First
For peace of mind, Fliteboard has created 'Fly Zones' within the Flite App. This allows a user to draw over satellite imagery with their finger to designate a safe area to use the device, with an alert function that sounds if the device goes outside those boundaries. This can be used to avoid areas of heavy marine traffic or shallow water, and to keep friends and family as close as you want. Additionally, it also comes with a wireless safety key bracelet that uses Bluetooth technology to detect whether someone is off the board and immediately cuts off power.
The Flitescooter is now available for pre-orders, with deliveries of the new model expected in late August 2023. Coming in an Oyster or Silver colourway, this ultimate accessory retails for a cool AUD$19,995 and can be purchased on the Fliteboard website or at one of the brand's Authorised Resellers.
---
Featured Video from Man of Many
---
---
Featured Video from Man of Many