GoBoat is Your Own Personal Bumpber Boat
Bumper boats are a great idea on paper, but in execution, they've fallen a bit short. Now, that's not the fault of the boats themselves, but rather on the choice of venue for the boats. Too often, bumper boats are crammed into a tiny pool where there's no room to actually build up any speed, all the while, putters are putting around you on a mini-golf course and go-karts are roaring by on their own track. Not exactly the pinnacle of fun and entertainment. Goboat frees the bumper boat from its confines, letting you take it with you to any lake, pond, or reservoir to do battle with your friends.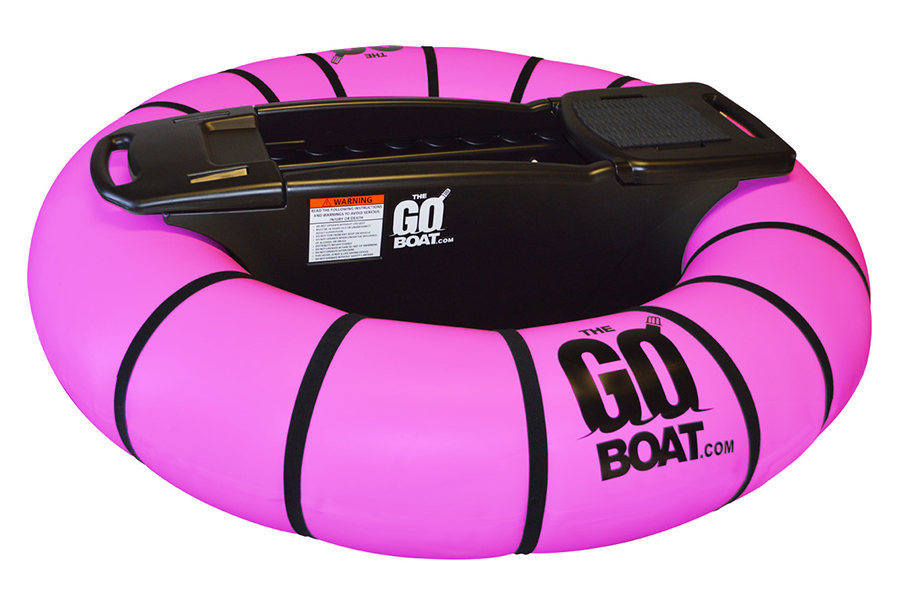 The idea to create a portable bumper boat came to Dave Yonce. As a pilot, Yonce often got a bird's eye view of all the lakes and other bodies of water that dot just about any landscape. After one particular flight, he sat down with his boys and brainstormed a summer project that they could build together and that would allow them to enjoy the water as a family. They struck on the idea of bumper boats. It took nearly all summer, but they finally finished their project and, late one night (or early one morning), they set up headlights and floodlights around a local pond and launched their crafts at 1:00am. Now, 12 years later, that summer project is a full-fledged business.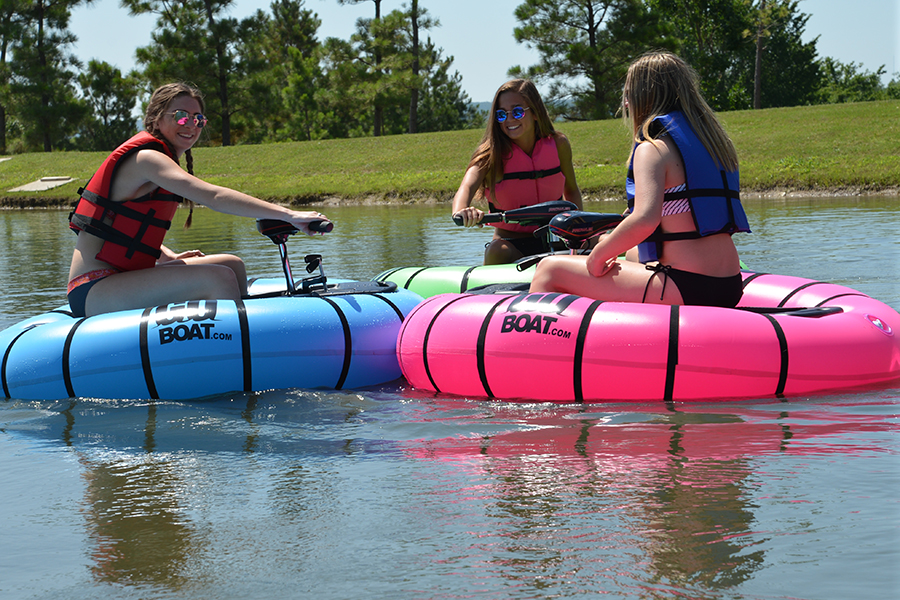 The GoBoat isn't just a bumper boat, though. It's also perfect for fishing, duck hunting, and just exploring. Using a trolling motor, you can get out on the water without having to tow a boat and launching from a ramp. The GoBoat comes with a blow molded chassis, a 1mm thick PVC tube, a strap kit, and a bellows foot pump. You'll need a transom mount trolling motor capable of 55 pounds of thrust. It will also need a shaft that is 24 inches or longer, as well as a group 27 or U1 battery to operate it. With everything gathered together, you'll be set for a day of fun on the water.