Z-Triton is a Frankenstein House-Boat-Trike Mash Up
Zeltini is a design studio based in Latvia that has a reputation for dabbling in a variety of different projects. Their latest project, the Z-Triton House-Boat-Trike, combines a houseboat, micro camper, and electric bicycle into one recreational vehicle that can traverse any terrain it is confronted with.
You'll also like:
$690,000 G-fifty is the New Billionaire Playboy's Speedboat
Hand-Built Brabus Shadow 900 is Limited to Just 37 Boats
GoBoat is Your Own Personal Bumpber Boat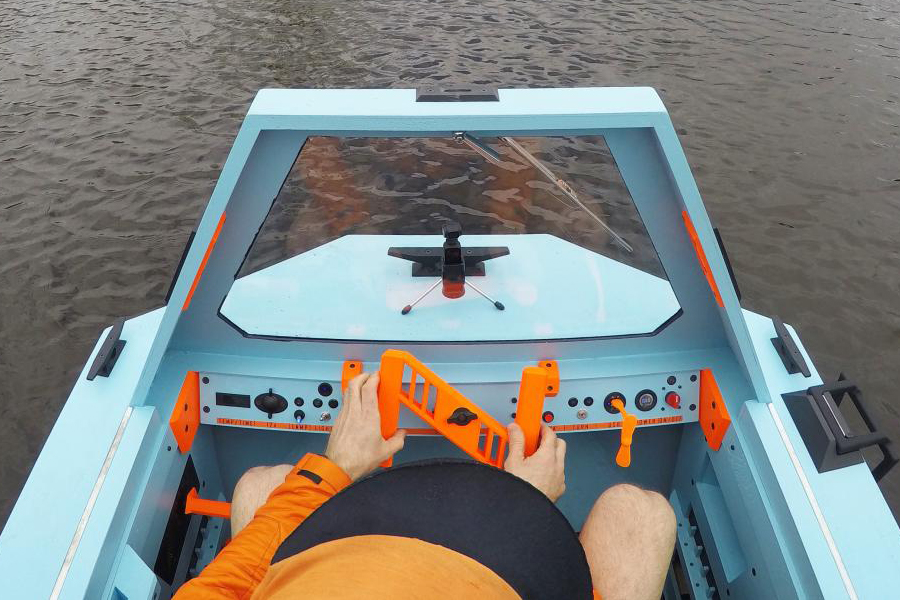 At first glance, the Z-Triton looks like a rickshaw's ugly cousin, but that's before you get to know this "tiny amphibious home/camper." The Z-Triton functions as an enclosed trike. On water it's more a personal lifeboat. In the campground, it acts as a shelter from the elements. As a tricycle, the Z-Triton is capable of reaching speeds up to 25 miles per hour. There's no word on what kind of range this electric trike gets off of a charge. When you come to the water, the front wheel of the trike raises up so that the boat portion can take over. Using dual 250-watt outboard electric motors, the Z-Triton can be propelled up to a speed of 19 miles per hour. There are no specifics regarding size, but the Z-Triton measures in at around 11 feet in length and four feet in width. It stands about five feet tall. That's enough room that when you're camping for the night, two adults can sleep in the Z-Triton comfortably.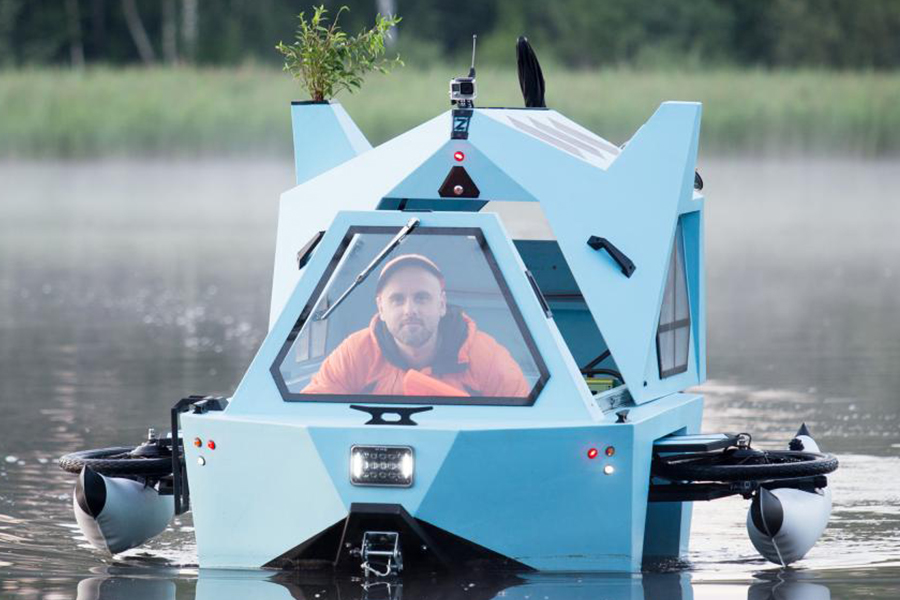 Zeltini looks to outfit the Z-Triton with rooftop solar panels and a large power bank to keep its electrical functions operating without having too large of an impact on the environment. The Z-Triton should also be able to run other items using USB power ports and it will offer lighting and HVAC. This project falls right in line with Zeltini's mission, whose "Main focus is on building amphibian mobile homes and vehicles for human resilience and fun." Currently, the Z-Triton is still in the concept phase, though they do have a working prototype. You can preorder your own on the Zeltini website.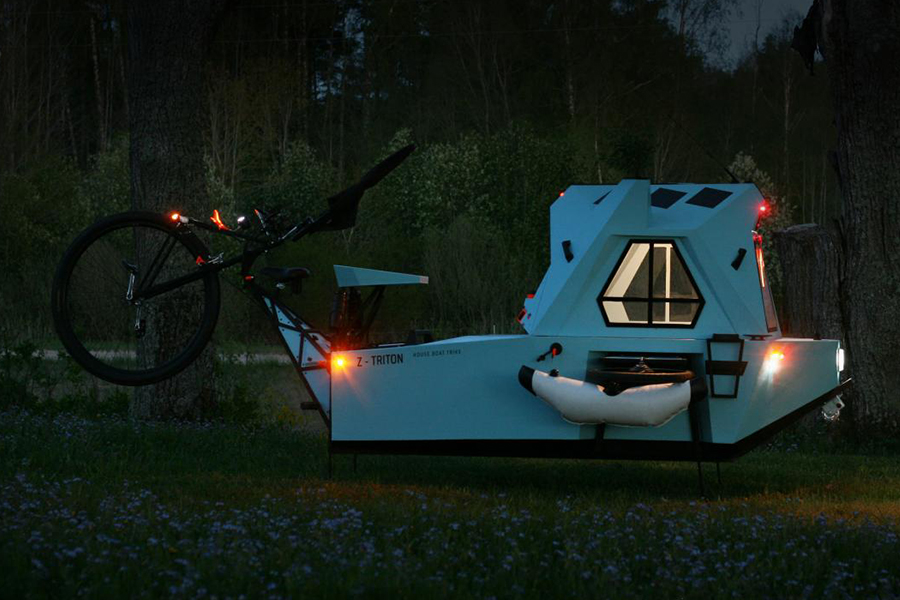 You'll also like:
$1.3 Million Azimut Verve 47 Yacht Marries Italian Class with North American Design
Hand-Built Brabus Shadow 900 is Limited to Just 37 Boats
GoBoat is Your Own Personal Bumpber Boat