If you want to show all the punk kids in your neighbourhood who's boss, an adult big wheel tricycle is one way to do it. By the way, when we say "punk kids," we're talking like 3 and 4-year-olds…not that it should stop you. And while a motorised big wheel for adults would be the ultimate ride, this steel cruiser from High Roller will definitely suffice. Slip into the padded seat and soar past the nearest pre-schoolers—that'll teach 'em a thing or two!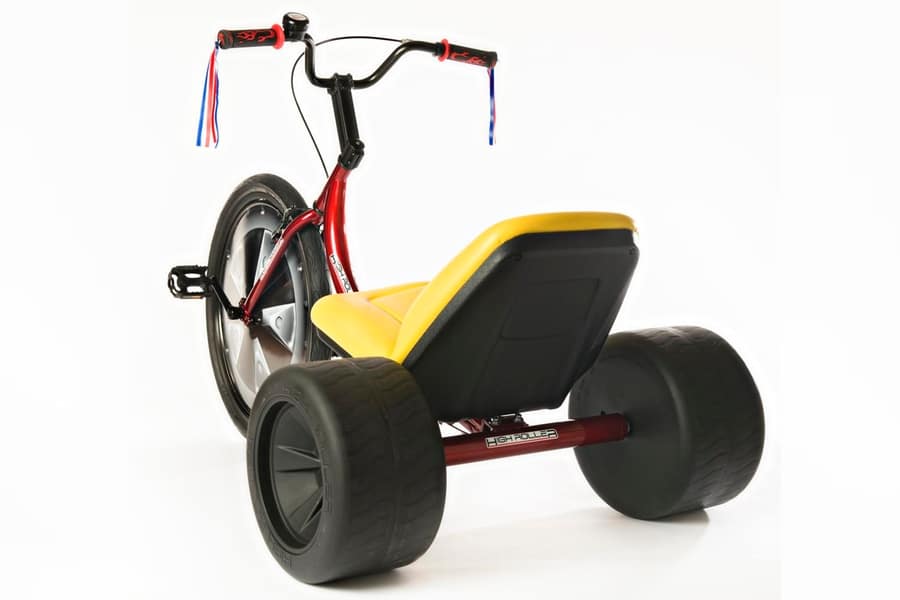 Why You Should Buy an Adult Big Wheel Tricycle
In all honesty, adult big wheel tricycles make for ideal racing vehicles among grown men, hence their perennial popularity. After all, you're never too old to compete in a high stakes showdown with your closest mates. Speaking of popularity, demand is surprisingly high for these adult big wheel bikes. As such, companies like High Roller continue to churn new and improved models.
Who Makes the Best Adult Big Wheel Tricycle?
That brings us to the Drift Trike, which hosts everything but a motor. Included in its slate of features are a strengthened rear axle, free spin brake cable routing, quick-adjust seat, patent-pending steel frame and fork, glossy paint, a pneumatic 26″ front wheel, two moulded 14″ plastic rear wheels, freewheel pedal hub, alloy v-brakes and levers, and alloy rims. Sealing the deal are a bell and tassels, because no big wheeler is complete without them.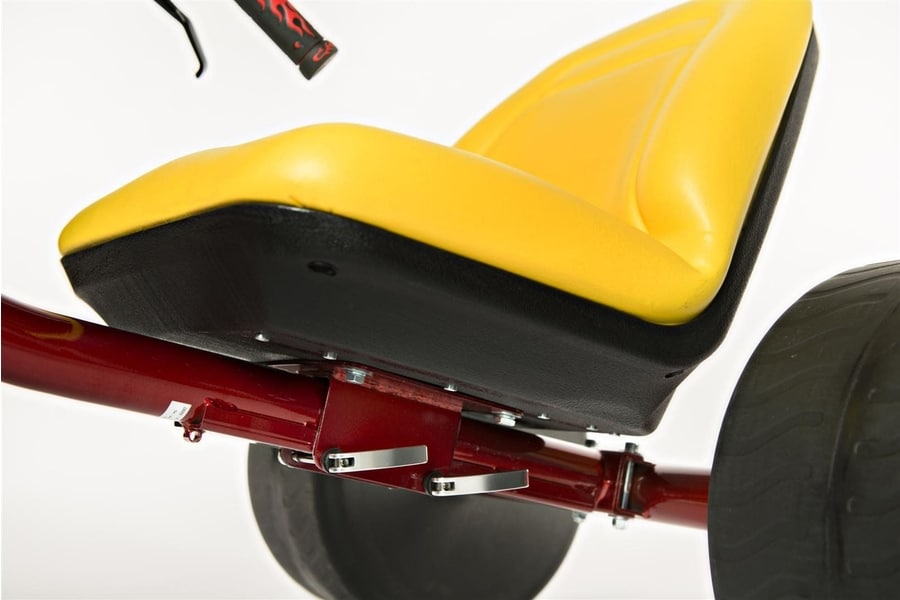 How Much is an Adult Big Wheel Tricycle?
If you picture yourself power sliding and drifting as you race against your friends, then you definitely get the point behind this big wheel tricycle for adults. More than an oversized toy, it just might become your newest passion, presuming you're between 5'2″ and 6'9″ tall and weigh 300 pounds or less. At a retail price of just under US$1,000, the adult tricycle doesn't come cheap. On the other hand, you'll never need to replace the engine. That means big fun and low maintenance in one powerful package. Sign us up.
---
Featured Video from Man of Many