20 Best Lego Sets for Adults
When it comes to killing time, there are few activities better qualified for the job than building a Lego set. We all have fond memories of sitting on the floor on Christmas morning putting the pieces together on our latest addition and there's no reason why we can't recapture that innocence. With the COVID-19 pandemic forcing us to find new and interesting ways to keep ourselves entertained, puzzles and games have emerged as major mood-boosters, proving the past times aren't just for kids. It's something Lego, the world's largest and most profitable toymaker has known for quite some time. The brand has literally hundreds of Lego sets for adults, ranging from simple to construct designs for the part-timer builder, all the way through to the super-complex, life-sized replicas of cars, people and pop-culture icons.
Let's face it, Lego has been killing the toy game for almost 90 years and the Danish giant isn't showing any signs of slowing down. There is no reason you should either.
What to Look For in an Adult Lego Set
The biggest thing to look for when buying an adult Lego set is something that will keep your attention. Most Lego sets for adults will be surprisingly more challenging than you might remember from those Christmas mornings. Look for a big Lego set that will take you some time to complete and one that focuses on a theme you are interested in.
Whether you want to go for the nostalgia hit and build something 8-year-old you would think was awesome, or you want to try your hand at putting together Dom's Charger from Fast and the Furious, thinking about your interests will make your decision a little easier.
Why Choose a Lego Set For Adults
For the past few years, Lego has really honed in on the adult market. Sure, it makes sense from a business perspective; a brand that matures with its consumers will always perform better than those that cater to strictly youth audiences, but there are other advantages to hitting the adult Lego sets hard; mindfulness. We are constantly surrounded by technology, stress and anxiety, which for many of us, can make it difficult to unwind. Adult Lego sets give you the opportunity to step back and remove yourself from the general day-to-day drama and focus on one thing, however menial it may seem. But more than just that, Lego gives you the permission to take time out.
The best part about adult Lego sets is that they are, quite obviously, for adults. Many of the kits are pop-culture-themed or focus on a key character from your favourite movie. Lego sets for adults are doorways to fulfilling passions you may have forgotten or simply just lost to the sands of time.  There is literally a cool Lego set for everyone, regardless of age, creed or interest.
Best Lego Sets for Adults
So, now we know why buying an adult Lego set is an awesome thing to do, how do you go about choosing the best lego set for you? Well, the good news is; you don't have to. We've gone ahead and done all the heavy lifting for you by putting our top picks in order.
Here is a list of the 20 best Lego sets for adults.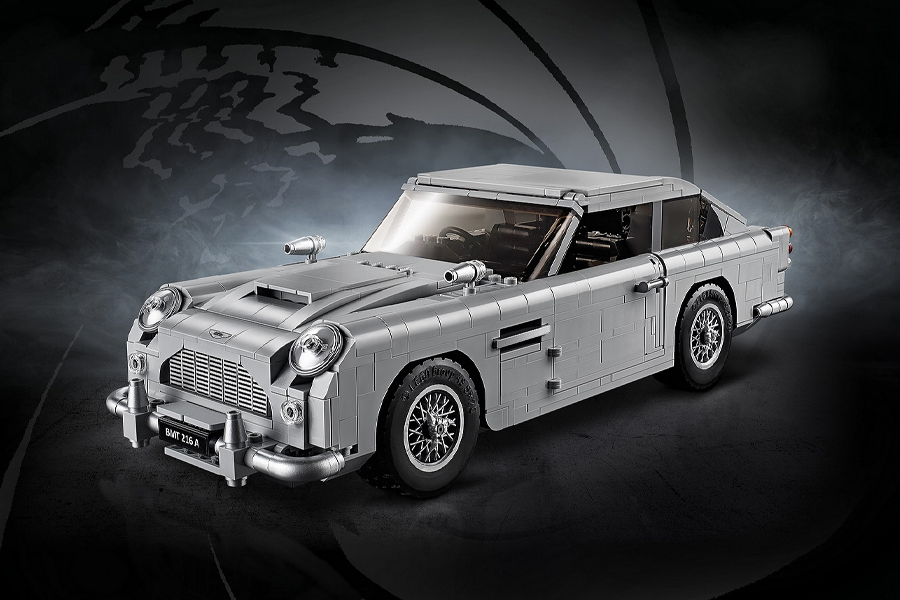 1. Lego Creator Expert James Bond Aston Martin DB5 10262
An authentic replica of the 1964 Aston Martin DB5 sports car made famous by 007 in the film Goldfinger, this cool Lego set is absolutely badass. The classic design features drum-lacquered silver front and rear bumpers, moulded silver-coloured wire wheel rim inserts, opening boot, bonnet and doors. Inside, you'll find a wealth of James Bond gadgetry, including a working ejector seat, revolving number plates, rear-window bulletproof screen, front wing machine guns and wheel-mounted tyre scythes.
Pieces: 1,290
Dimensions: 3″ x 13″ x 4″
Price: AUD$149.95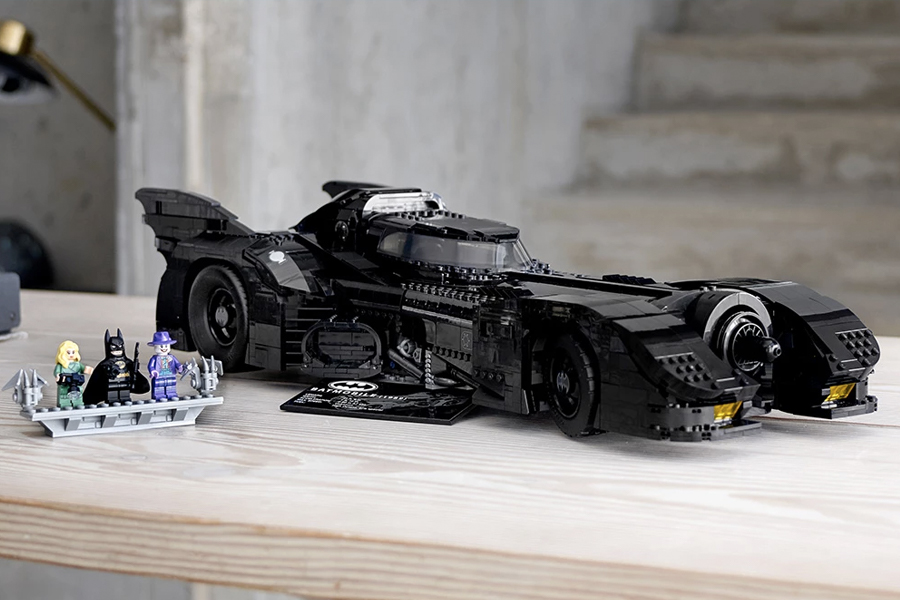 2. LEGO DC Batman 1989 Batmobile 76139 Building Kit
If you're a fan of the Dark Knight, this is the adult Lego set for you. Based on the 1989 Batmobile model, this intricate and exceptionally cool Lego set is authentic down to the slide-open cockpit. This kit also includes three Lego Minifigures, including Batman, the Joker and Vicki Vale. Also, at 60cm long, this is one big Lego set.
Pieces: 3,306
Dimensions: 4″ x 23″ x 8″
Price: AUD$249.95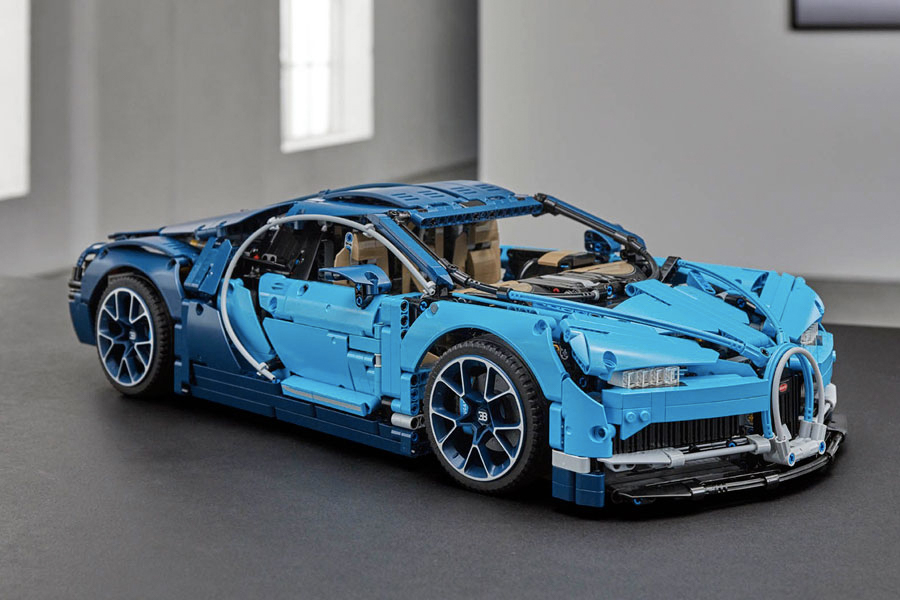 3. LEGO Technic Bugatti Chiron 42083
The ideal gift for car lovers, this replica Bugatti Chiron is one of the sleekest adult Lego sets on the market. Developed in partnership with Bugatti Automobiles S.A.S, this set is a faithful recreation of the real car.
Pieces: 3,599
Dimensions: 5″ x 22″ x 9″
Price: AUD$640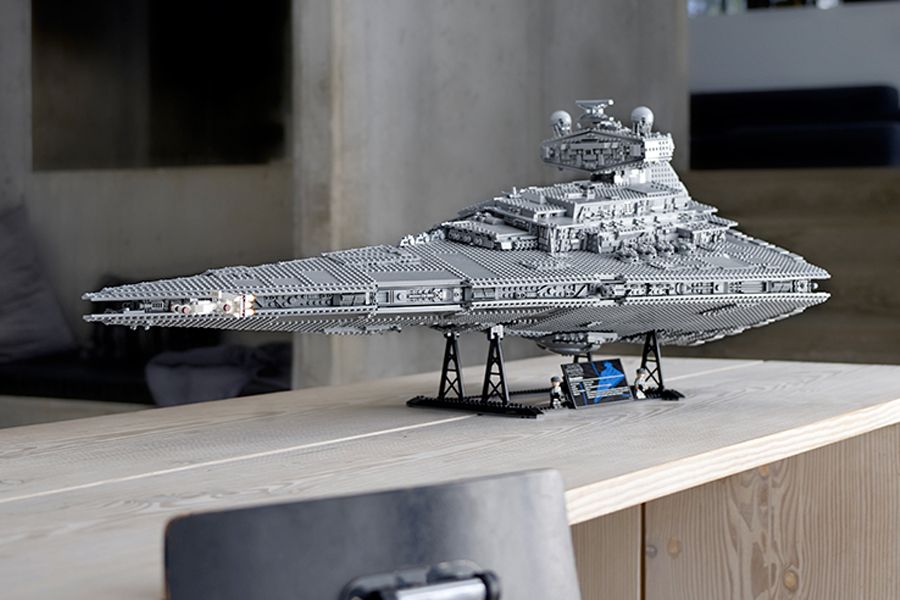 4. Imperial Star Destroyer Adult Lego Set
An icon of the Galactic Empire – the Devastator is one of the coolest Lego sets for adults, and with over 4,700 pieces, it's also one of the biggest. The Imperial Star Destroyer model captures all the authentic details of the starship as it appeared in the opening scene of Star Wars: A New Hope. It features swivelling guns, a tilting radar dish, huge engine exhausts, intricate surface detailing and of course a buildable scale version of the Rebels' Tantive IV starship to chase down. This adult Lego set is the perfect gift for the Star Wars tragic.
Pieces: 4,784
Dimensions: 5″ x 22″ x 9″
Price: AUD$699.99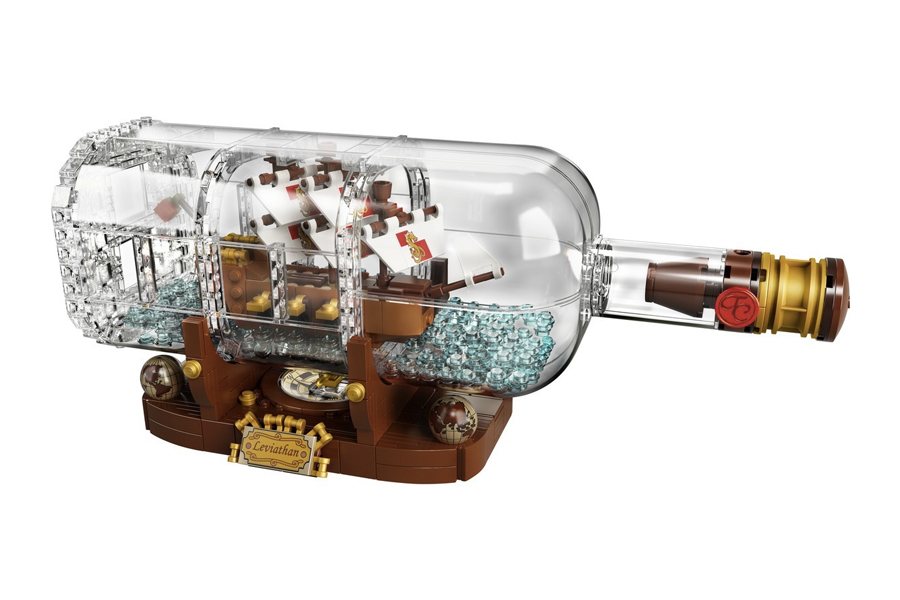 5. Lego Ideas Ship in a Bottle 21313
This nautical-themed adventure may only have 962 pieces, but that doesn't mean it won't be a challenge. This adult LEGO set comes complete with captain's quarter, a buildable cork, sails, mast, crow's nest, flag, cannons and a display stand to show off your creation once it's complete.
Pieces: 962
Dimensions: 3″ x 12″ x 3″
Price: AUD$108.50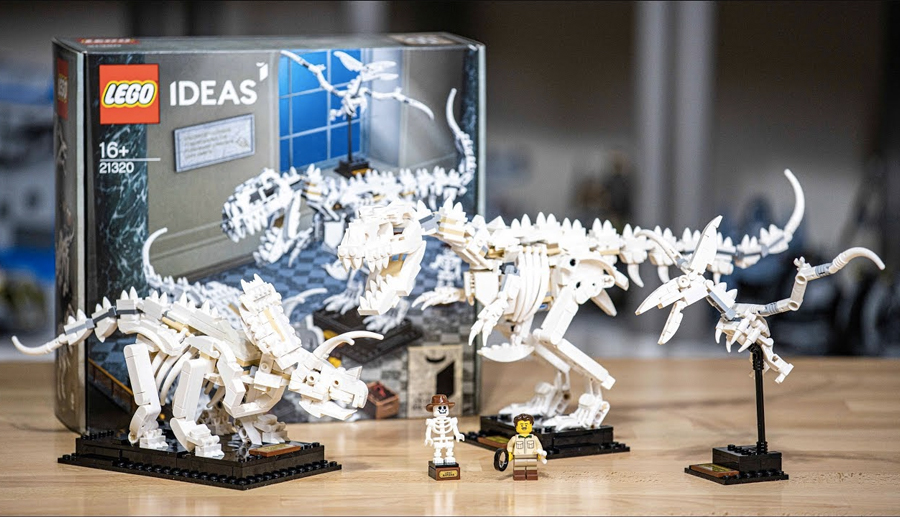 6. Lego Ideas Dinosaur Fossils 21320
This 910-piece Lego set for adults will help you rediscover that whimsical feeling of learning about dinosaurs. In this kit, there are two dinosaur skeleton models (Tyrannosaurus rex and Triceratops) and the pterosaur reptile (Pteranodon) skeleton toy.
Pieces: 910
Dimensions: 7″ x 15″
Price: AUD$99.95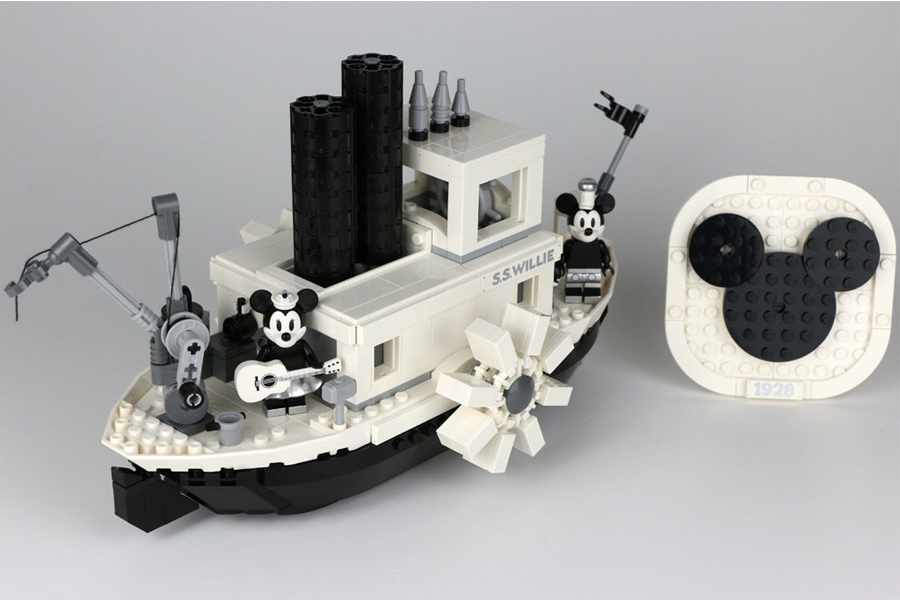 7. LEGO Ideas Steamboat Willie 21317
It's one of the most iconic clips in television history and now you can help rebuild it yourself. Steamboat Willie is the classic introduction of the Walt Disney star Mickey Mouse, and this design originally hit shelves to commemorate the cartoon's 90th anniversary. This LEGO brick version of the S.S. Willie features moving steam pipes that move up and down and paddle wheels that rotate when the boat is pushed along.
Pieces: 751
Dimensions: 3″ x 12″ x 3″
Price: AUD$129.95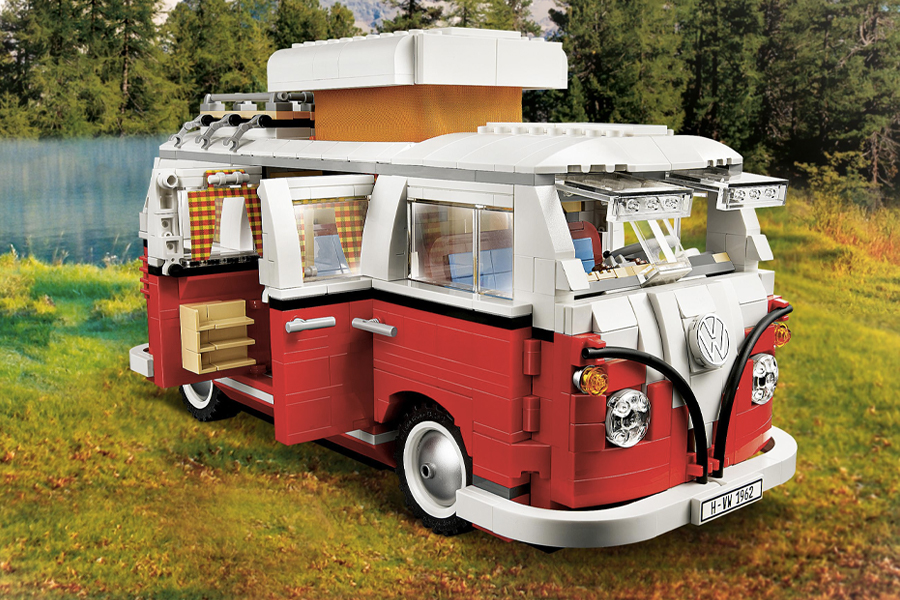 8. Volkswagen T1 Camper Van 10220
This adult Lego set is a replica of the classic Volkswagen Camper Van from 1962. This cool Lego set features the iconic 'V' shape three-way colour split at the front, rounded roof and window frames. Once you build the piece, you'll notice the opening 'splittie' safari windshield, opening doors, iconic pop-up roof with textile curtain surround, roof rack and rear side air intake vents.
Pieces: 751
Dimensions: 11.8″ x 5.5″
Price: AUD$109.95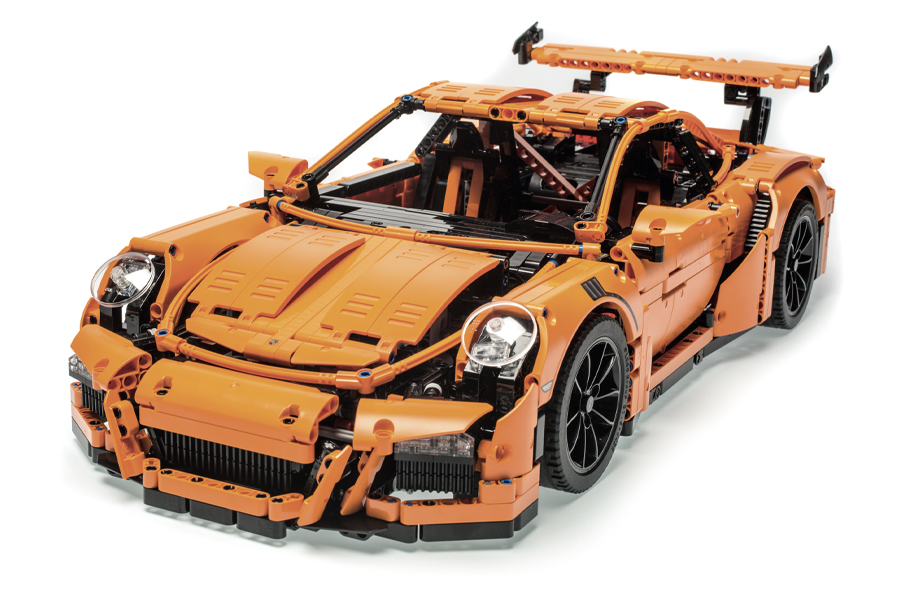 9. Porsche 911 GT3 RS 42056
If you are weighing up your options when it comes to Lego sets for adults, there are heaps of classic and modern car designs on offer. The Porsche 911 GT3 RS is probably the coolest. The sets of elements for this awesome build are boxed, and the building sequence gives an insight into the real-life vehicle's assembly process.
Pieces: 2,704
Dimensions: 6″ x 22″ x 9″
Price: AUD$659.98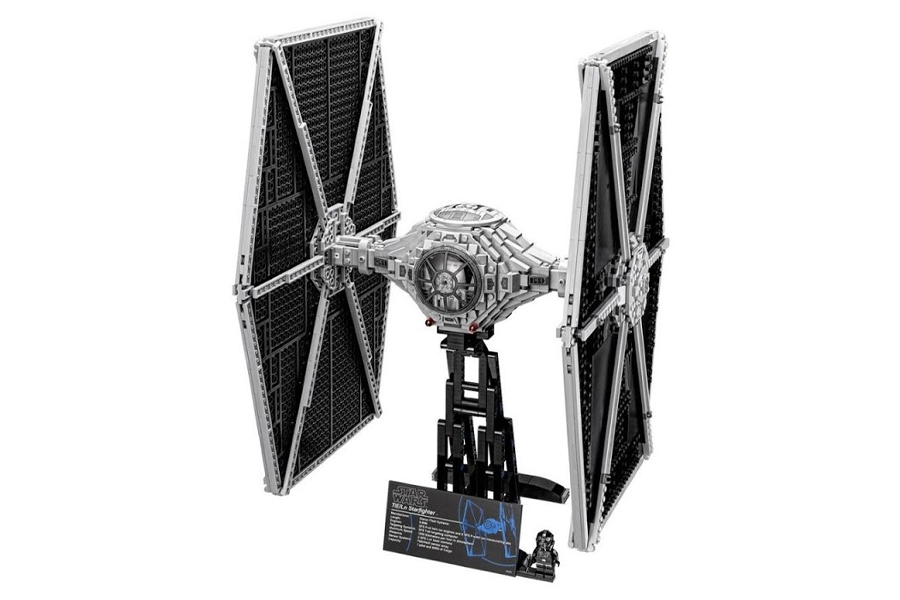 10. Star Wars Tie Fighter 75095
Featuring in pretty much all the best Star Wars battle scenes, including the iconic one that led to the destruction of the first Death Star, the Tie Fighter is pop-culture royalty. This adult lego set features intricate detailing, as well as an opening top hatch and an exclusive TIE Fighter Pilot minifigure with a blaster pistol.
Pieces: 1,685
Dimensions: 18.5″ x 12″ x 12.2″
Price: AUD$429.99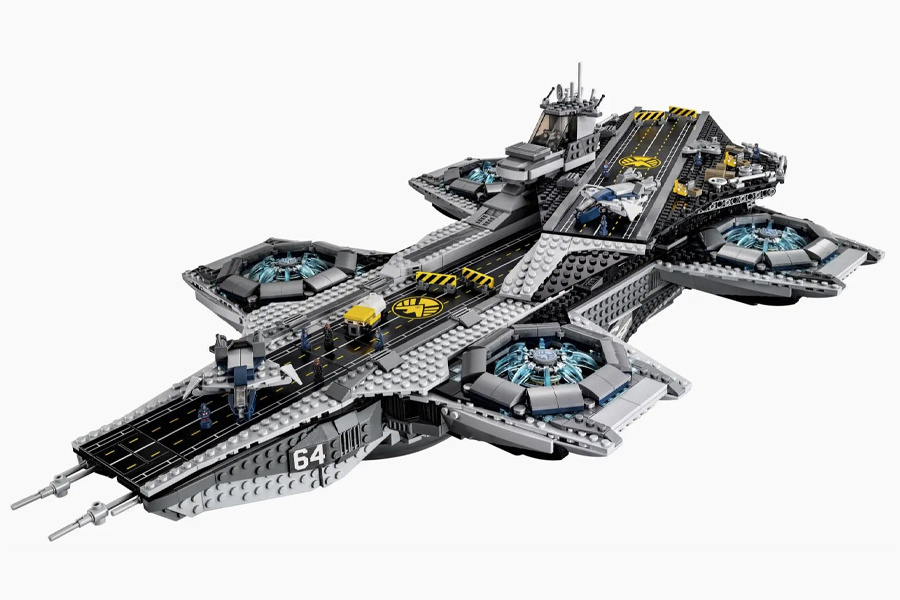 11. LEGO Super Heroes The SHIELD Helicarrier 76042
The ship made famous in the Avengers series, the SHIELD Helicarrier is a finely-tuned piece of equipment. Are you up to the challenge? This cool Lego set comes with two runways, microscale Quinjets, fighter jets and ground support vehicles. Also, you'll be able to act out your favourite scenes with the accompanying Nick Fury, Captain America and Black Widow minifigures.
Pieces: 2,996
Dimensions: 11″ x 31″ x 17″
Price: AUD$724.97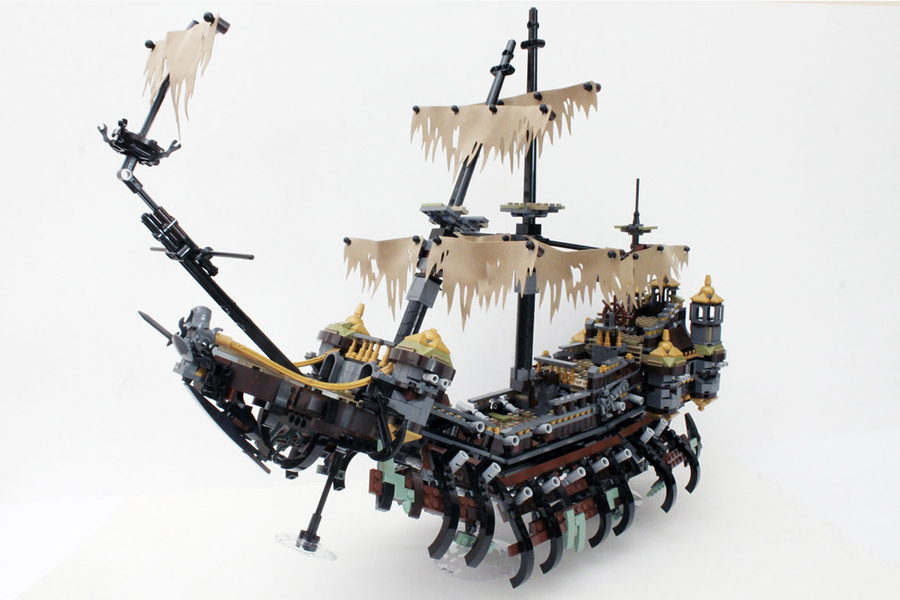 12. Pirates of the Caribbean Silent Mary 71042
This is, without doubt, the best Lego pirate ship we've heard of. Did you get the reference? Nevermind, with over 2,200 pieces, this adult Lego set is an absolute beast worthy of old Captian Jack himself. The Pirates of the Caribbean Silent Mary features a hinged bow section, opening skeleton hull with decay and destruction detailing. On top, you'll notice a movable rudder, collapsible main mast and two further masts, long bowsprit with crow's nest and mast, tattered sails and detailed quarterdeck. it also comes with a rowboat with two oars and an array of weapons and accessory elements.
Pieces: 2,294
Dimensions: 11″ x 31″ x 17″
Price: AUD$384.95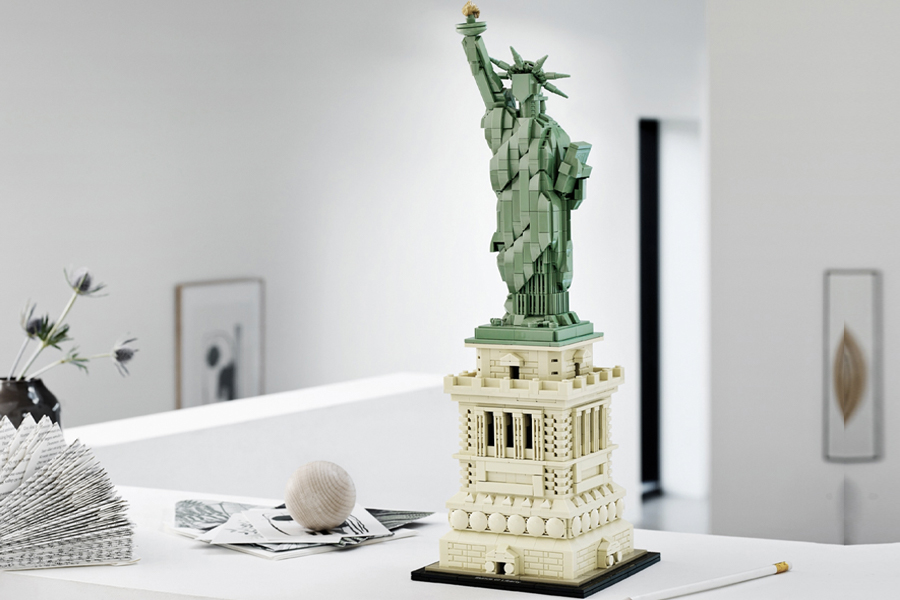 13. Architecture Statue of Liberty 21042
America's most iconic symbol of freedom, the Statue of Liberty is a worthy challenge. One of the best Lego sets for adults, this 1,685 piece kit should take you some time to complete. Once it's done, however, it makes a fine addition to the office or study.
Pieces: 1,685
Dimensions: 17″ x 5″ x 5″
Price: AUD$159.95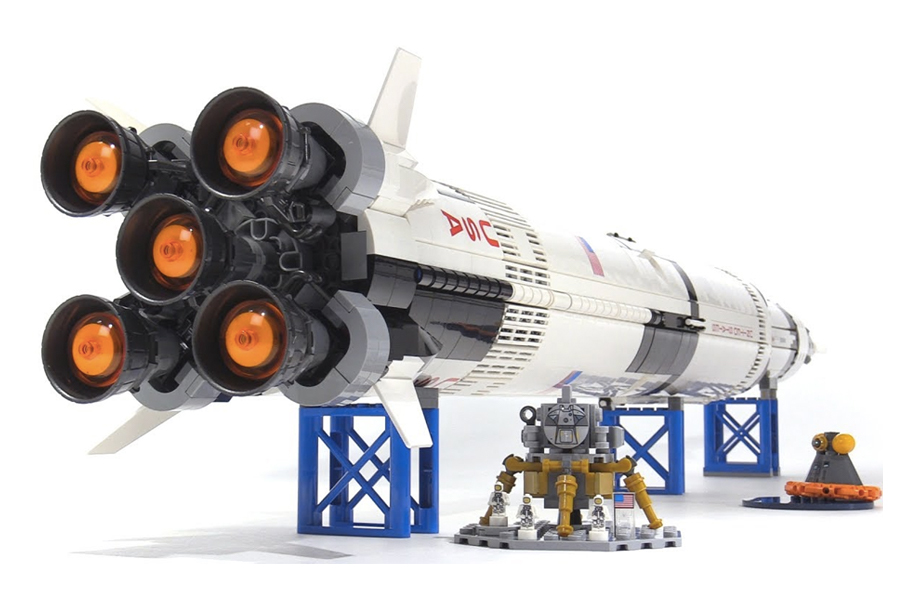 14. LEGO Ideas NASA Apollo Saturn V 21309
This 1:110 scale replica of the rocket launch that took humans to the moon is one of the tallest and best Lego sets for adults. The NASA Apollo Saturn V includes three removable rocket stages below the launch escape system, command and service module. This rocket isn't just one of the best adult Lego sets, it's out of this world.
Pieces: 1,969
Dimensions: 39″ x 6″
Price: AUD$215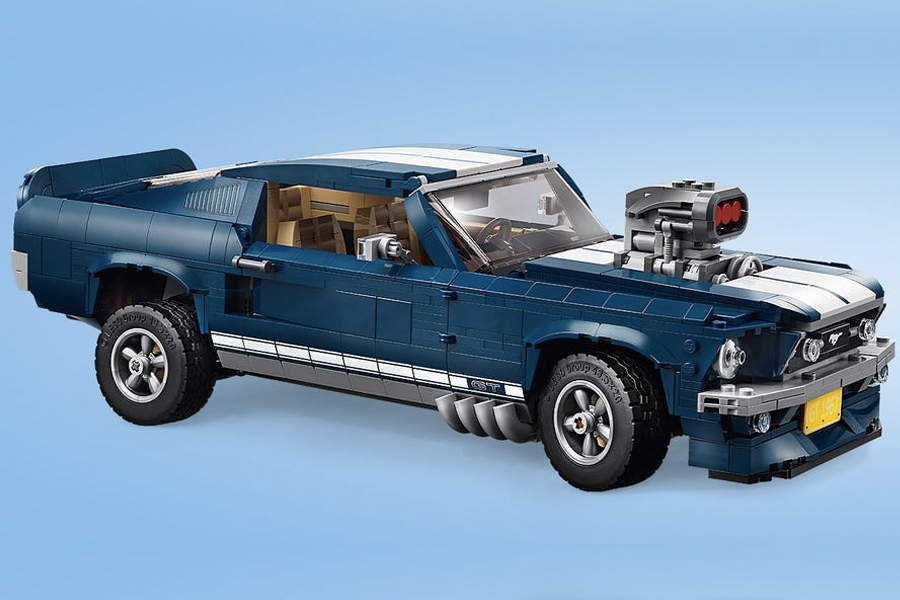 15. Ford Mustang Model Car Set 10265
Featuring a printed Mustang grille badge and two GT emblems, this replica of the 1960s Ford Mustang is the ultimate car-lovers Lego set. If you really want to spec this one out, you can add supercharger, rear ducktail spoiler, beefy exhaust pipes, front chin spoiler and a nitrous oxide tank.
Pieces: 1,471
Dimensions: 3″ x 13″ x 5″
Price: AUD$215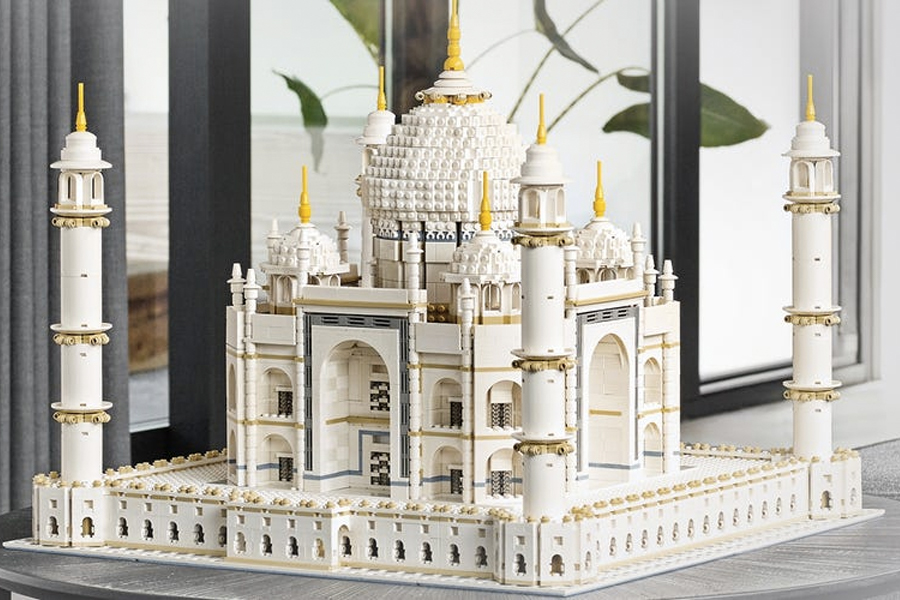 16. Taj Mahal 10256
The actual Taj Mahal is a feat of modern architectural design. The ivory-white marble mausoleum was originally commissioned in 1631 by the Emperor Shah Jahan in memory of his wife, the Empress Mumtaz Mahal. Now, almost 400 years later, you can recreate what it was like to put it together. This adult Lego set is absolutely enormous, with just under 6,000 pieces making the cut.
Pieces: 5,923
Dimensions: 16″ x 20″ x 20″
Price: AUD$535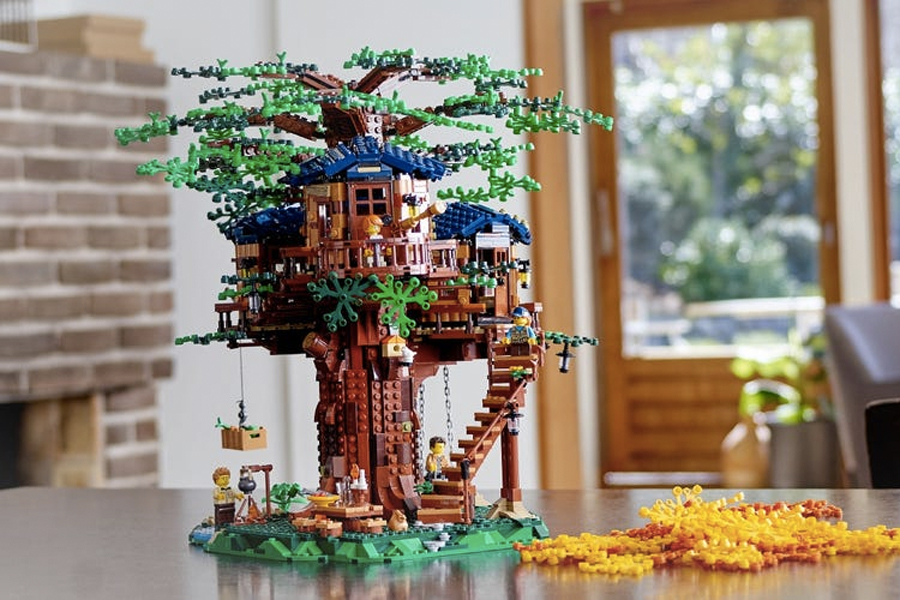 17. Tree House 21318
Touted as a "complex build for experienced LEGO builders that all the family will love to play with" this Tree House kit features a landscape base and three cabins—the main bedroom, bathroom and kids' room.
Pieces: 3,036
Dimensions: 14″ x 10″ x 9″
Price: AUD$374.99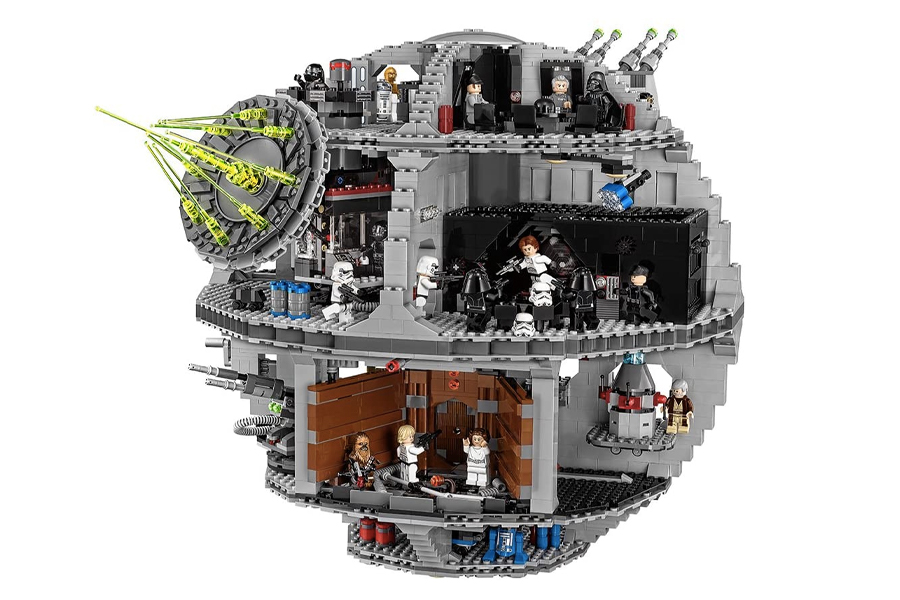 18. LEGO Star Wars Death Star 75159
The Death Star is probably the most famous structure in the whole Star Wars universe. One of the most interesting parts of the franchise is the inner workings of the Death Star, which you can now get a glimpse inside with this 4,016 piece mega-set. You can also act out your favourite scenes with Princess Leia, Chewbacca, Darth Vader and the 20 other included minifigures.
Pieces: 4,016
Dimensions: 16″ x 16″
Price: AUD$374.99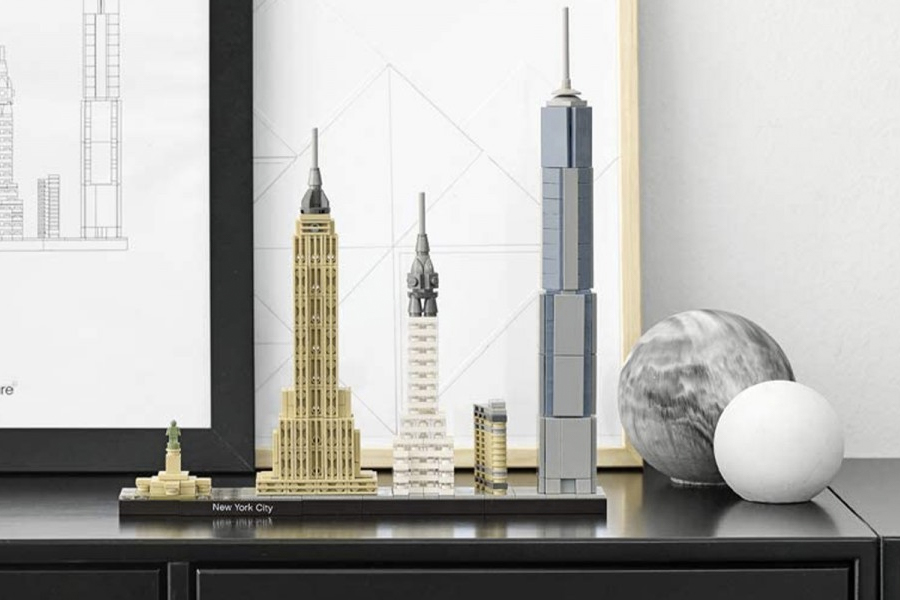 19. LEGO Architecture New York City
The Big Apple gets its own Lego set and it's a bumper. Just short of 600 pieces, you should be able to knock this one over quickly,  depending on your skill level. This set features the Flatiron Building, Chrysler Building, Empire State Building, One World Trade Center and the Statue of Liberty, and is finished with a decorative "New York City" nameplate.
Pieces: 598
Dimensions: 10″ x 9″ x 1″
Price: AUD$95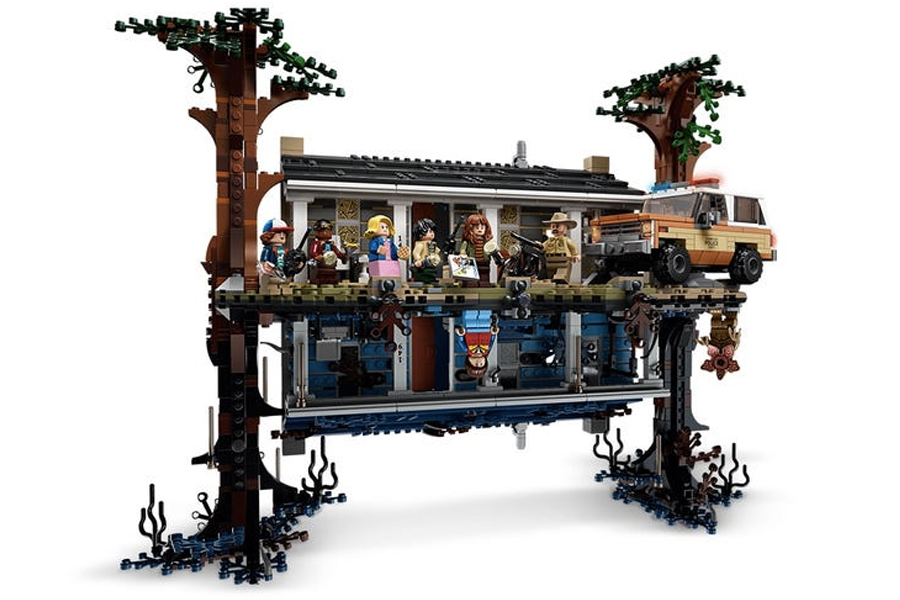 20. LEGO Stranger Things The Upside Down Byers House
If you are a fan of the hit Netflix show Stranger Things, we've found the perfect adult Lego set for you. This recreation of the Byers' house flips, taking you from the regular world to the Upside-Down in a flash. The Upside Down version of the house features all the regular rooms but reimagined in a dark, vine-covered, dilapidated aesthetic.
Pieces: 2,287
Dimensions: 12″ x 17″ x 8″
Price: AUD$399.95
Buy it here
What is the most challenging Lego set?
While the majority of adult Lego sets are difficult, the most challenging sets are the Star Wars-themed kits.
What is the most expensive Lego set?
The 2015 edition of H.C. Andersen's Clumsy Hans was sold for USD$7,375, making it the most expensive Lego set ever sold.
Which Lego set has the most pieces?
LEGO's 75192 UCS Millennium Falcon contains 7541 pieces, setting the record for the largest individual LEGO set ever made.
You'll also like:
Build Dom's Dodge Charger From Fast & Furious With LEGO Technic
LEGO Sets Sail with Pirates of Barracuda Bay Building Set
2020 Christmas Gift Guide – The Gamer