1972 BMW 3.0 CSL Was Built for European Racing
In May of 1972, BMW put together a homologation special, the 3.0 CSL, to compete the in the European Touring Car Championship. This particular model made use of thinner steel to help drop the weight of the car. BMW also deleted the trim and soundproofing and used aluminium alloy for the doors, bonnet and boot lid to further drop the weight.
All this weight dropping gave rise to the "L" in "CSL." Where the "L" meant Lang or "Long" in other BMW models, for the 3.0 CSL, the "L" designation referred to "Leicht" or "light," referencing the cut weight of the model.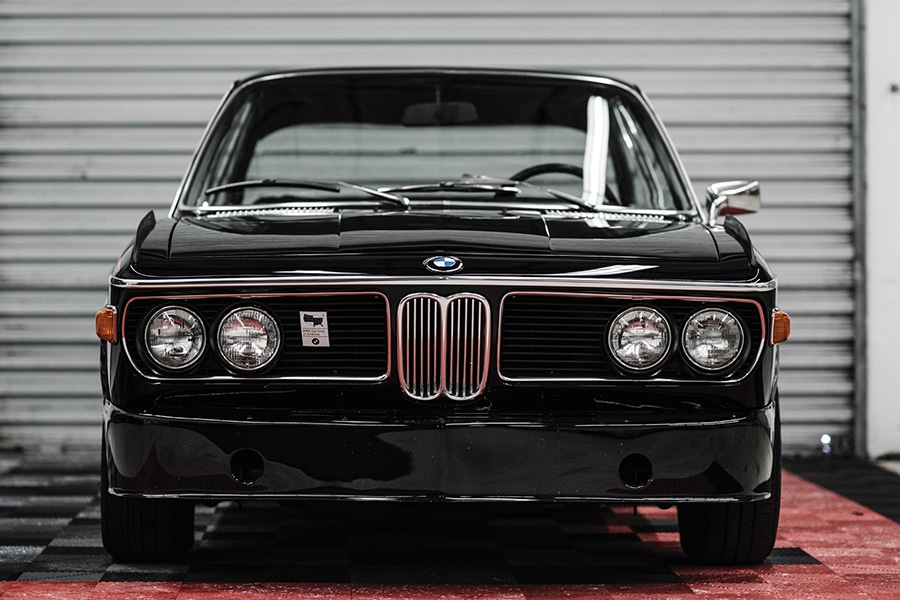 While weight was being decreased for the CSL, the engine's displacement was increasing to 3,003 cc, which was accomplished by increasing the engine bore by one-quarter of a millimetre. The increase allowed the car to be raced in the "over three litre" racing category. The 3.0 soon became the mainstay for BMW's racing through 1976, leading BMW to claim several victories, including the European Touring Car Championship, German Touring Car and FIA Group 5 events, and the American IMSA Camel GT series.
The car was usually sold completely stripped down, but buyers could request an optional $10,000 city pack that added in amenities like power steering, air conditioning, power windows, sound deadening and more. The 500 3.0 CSLs that went to the United Kingdom had this add-on already installed as well as stock E9 bumpers.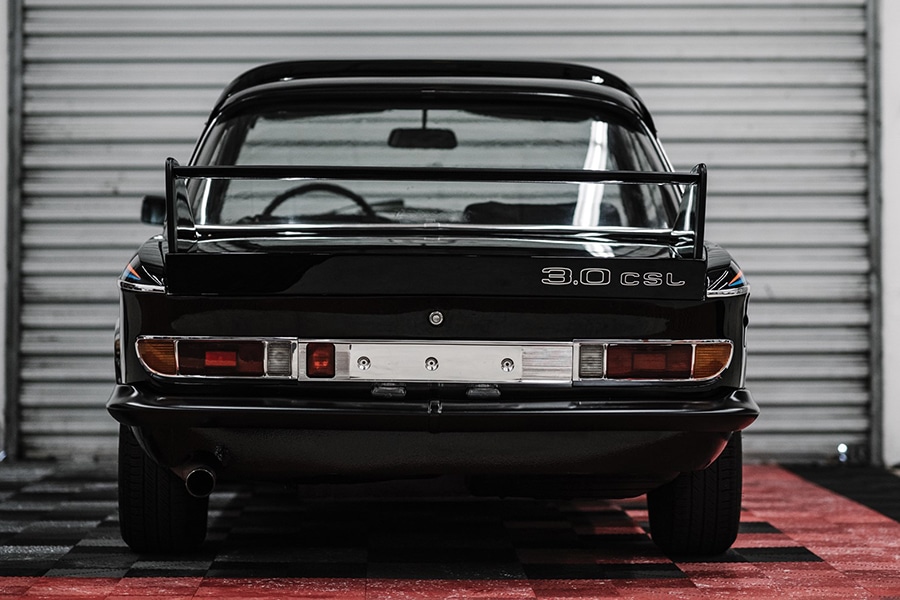 One of these rare 1972 BMW 3.0 CSLs is currently being offered by RM Sotheby's. The car on auction is one of the 169 first-series carbureted CS Lightweights. The car is further distinguished by having a "Batmobile" style trunk lid with its oversized fins, which came from a later CSL series. The seller does have the original lid, along with matching numbers engine block.