2021 Mercedes-AMG E53 Coupe Review: A 'Real' AMG?
We first laid eyes upon the 2021 Mercedes-AMG E53 Coupe back in March when the press got their grubby mitts all over the thing and proclaimed it to be 'the best looking Mercedes money can buy," and we didn't argue with them. While car nerds get all excited about the AMG models with the snarling V8's – it's what we've always known them for – the E53 Coupe ushers in a mature elegance that was always reserved for the CLS and S-Class models.
Before you ask "Is this a real AMG?!?!" the answer is yes, and before you argue "where's the V8…?" let's consider the fact this wolf in sheep's clothing coupe has all the numbers to back up the badge. Yes, it's not as mental as the E63 S, but that has become so supremely fast that it's literally too quick for some customers. If you're looking for style, comfort, and enough power to have fun with, the E53 Coupe shines.
Highs
Lows
Elegant style without a 'look at me' attitude.

Effortless power that's smooth throughout the rev range. Particularly punchy at highway speeds.

The best interior in its class for those who love all the bells and whistles, especially big screens.

The 48-volt system makes starting and stopping seamless.

You're in C 63S Coupe territory price-wise.

You miss out on the snarling V8 (rumoured to be the last of its kind).

---

Featured Video from Man of Many

---

Expensive coupe that's not all that much bigger than those in the 'lower' class e.g. BMW M4, C 63S.
Where Does the E53 AMG Fit in the Range?
The Mercedes range is becoming rather hard to understand, so we're here to help and deduce the letters and numbers into an easy to understand language. In layman's terms, the E53 Coupe sits above the C63 S Coupe, but below the CLS 53 in overall length. While this doesn't always translate into overall rear legroom, it's a good indicator as to where the brand positions these vehicles in the market. Essentially, if you need to carry a few extra people, opt for the E over the C, and if you want four doors go for the E53 sedan or the CLS – which basically looks like an E53 Coupe with four doors. Simples.
| | Overall Length |
| --- | --- |
| C63 S AMG Coupe | 4751 mm |
| E 53 AMG Coupe | 4847 mm |
| E 53 AMG Sedan | 4958 mm |
| CLS 53 AMG | 4994 mm |
As you can see from the chart above, when you opt for the E-Class Coupe over the smaller C-Class Coupe you're getting around 10cm of extra length overall. This translates to better headroom for rear occupants as well as more style overall thanks to a sleeker sloping roof.
Is the E53 Coupe Expensive?
In Australia, the E53 Coupe is a rather expensive vehicle and that's really the only major downside for customers. For a similar amount of money, you can jump behind the wheel of a C63 S coupe or sedan and take in all the cabin luxuries with the addition of a stonking turbo V8 powerplant. And if that V8 disappears as rumoured, you might even have a little bit of a collector's item on your hands as well, but you'll be sacrificing a level of elegance and ride comfort in the process.
Available in sedan, coupe and cabriolet versions, here is the pricing for the AMG E53 4Matic in Australia*:
2021 Mercedes-AMG E53 4Matic+ Sedan: $162,300+
2021 Mercedes-AMG E53 4Matic+ Coupe: $164,800+
2021 Mercedes-AMG E53 4Matic+ Cabriolet: $170,900+
*Excluding on-road costs
Once we added everything up on our press car it cracked the piggy-bank at over AU$175,353 before on-road costs. Options included special designo Diamond White Bright Metallic paint ($1800), and innovation package ($1300). You'll walk out the door around AU$200,000 after on-roads.
What's the Interior Like on the Mercedes-AMG E53?
Step out of a C-Class into an E-Class and you'll be pleasantly surprised at how different they feel inside. While most of the technology is shared between the two cars, the cabin is more spacious, feels larger, and ultimately more expensive. There are minimal changes to the interior of the facelifted model, but the car gains accessibility and technological advancements, including a revised MBUX infotainment system with augmented reality navigation, a new steering wheel, and a flat mousepad-like controller in the middle (a large gripe of ours).
These are additional to the host of other standard equipment that helps justify the hefty price, this includes;
Nappa leather upholstery
Front sports seats
13-speaker Burmester surround sound system
AMG Performance exhaust
Head-up display with virtual windscreen projection
AMG sports pedals
Sports steering wheel with a flat bottom
Panoramic glass sunroof
20-inch, five twin-spoke alloy wheels
Sports brake system with perforated front discs
Speed-sensitive sports steering
Bootlid spoiler lip
Open the door and you're immediately greeted by one of the best interiors in its class. The E-Class cements Mercedes as the leading brand when it comes to all-out luxury, and while other manufacturers might offer more analogue dials and buttons, this E-Class outdoes all of them with beautiful round vents, comfortable seats, an accurate driving position and two HUGE touchscreens for the driver. We'll concede that this isn't everyone's cup of tea, but they're gorgeous regardless.
This is an AMG, but you won't find a plethora of carbon fibre or Alcantara, instead leather winds its way throughout the cabin to offer utmost levels of luxury. While it has AMG levels of performance we think the badge on the rear symbolises levels of luxury more than anything else. Without the badge, you might not think twice about its performance either.
It's hard to give any recommendations or areas for improvement when you scour through the interior, however, the mousepad in the middle is easily one of the toughest to use infotainment systems we've found in a car. It's lacking in physical buttons and quite frankly it's borderline unusable. Thankfully, the brand allows you to flick through the large touchscreens with your finger and thank god, because, without that capability, we're not convinced.
The buttons next to the mousepad are excellent, however, and include controls over the exhaust, suspension, gearbox, volume, and dynamic driving modes.
How Does the Mercedes-AMG E53 Drive?
We've already addressed the consensus around the badge, but the figures below are more than enough evidence to back up our statement. In many ways, the E53 ushers in a new era for Mercedes-AMG, the stonking V8's are unfortunately having to make room for the mild-hybrid powertrains and 48-volt systems that are commonplace in luxury vehicles.
Tighter emissions regulations as they relate to pollution, but also noise, means V8's are simply a dying breed reserved for special vehicles with limited production runs. And if you're after some noise by way of a combustion engine, you're now looking at a turbocharged 6-cylinder powerplant or smaller. But that's not to say that these motors are by any means underpowered or boring to drive – in fact, they're far from it. Offering strong dynamics, a good sound, and fuel consumption far greater than anything you'll see from a turbo V8 at 9.3L/100km combined.
Mercedes-AMG E 53 4MATIC+ Coupé
Engine
3.0-litre turbocharged inline-6 Cyl w/ 48V mild-hybrid assistance
Power
320kW @ 6100rpm
Torque
520Nm @ 1800rpm
Acceleration
0-100km/h
in 4.4 seconds
Top Speed
250km/h (Electronically-limited)
More of a cruiser than an outright speed king, it's pretty clear the E53 Coupe is making every attempt to shy away from the louder V8 big brother. Hit the start button and there's no roar to shake your neighbour's windows – a stark contrast to the Jaguar F-Pace SVR we recently drove – the exhaust isn't actually very loud at all, but it does retain the crackles and pops you hope for in an AMG giving a bit of character to the luxe package.
We were most impressed by the drive modes. In individual mode, you can set the car up exactly how you want, including suspension, exhaust, steering, and gearbox. We love the fact you can go from comfort to individual in the flick of a switch and it makes that weekend country drive all the more enjoyable. You don't have to sit there and recalibrate your whole traction control system every time you want to drive quickly like in some other sports coupes.
It's the split personality complex that makes the E53 AMG so appealing. On one hand, you have a quick coupe that tickles the pants of even the most seasoned car nut, but on the other, you have a vehicle that eats country miles for breakfast. At the heart of that is the Airmatic air suspension that's so widely adjustable it's genuinely hard to wrap you head around how it works so well, but it's so easy to program, you don't have to!
We really love the driving experience behind the wheel of the E53 AMG, at no point did we want any more of anything, it does its job exceptionally well. And while we usually knock manufacturers for creating a car that doesn't do anything exceptionally well, this E-Class is clearly the exception.
Should You Buy a Mercedes-AMG E53 Coupe?
If you're looking to fly under the radar in style and elegance at the expense of a little theatre by way of a rumbling grumbling V8, then the E53 AMG is the perfect car for you. However, we recommend keeping the spec list close by as you'll have to answer the odd 'smart-ass' who questions the legitimacy of the AMG badge. What you won't have to answer for is the spanking you'll give them at a set of traffic lights.
Ultimately, we're not sure why the brand has decided to limit the V8 motor to sedans, SUVs, and a handful of other shapes. The idea of a CLS63 or E63 Coupe sounds delightful in our eyes as there's no going away from the craftsmanship and aura surrounding the turbo V8. Our gut says they're making room for a smaller displacement engine that's said to be on the way for the C-Class next year, but if this 6-Cylinder is to become the new big dog of the AMG world then maybe now's the best time to pick one up.
Warranty and Maintenance
The Mercedes-AMG E53 is covered by the brand's five-year, unlimited-kilometre warranty.
Servicing is required every 12 months or 25,000 kilometres, whichever comes first, and the vehicle is covered by Mercedes pre-paid service packages or pay-as-you-go capped-price servicing. The pricing can be found below, and signing up for the pre-paid service package will save you up to $600 over the life of the service plan.
| | Warranty and Maintenance Costs |
| --- | --- |
| Three years | AU$2500 |
| Four years | AU$3400 |
| Five years | AU$5100 |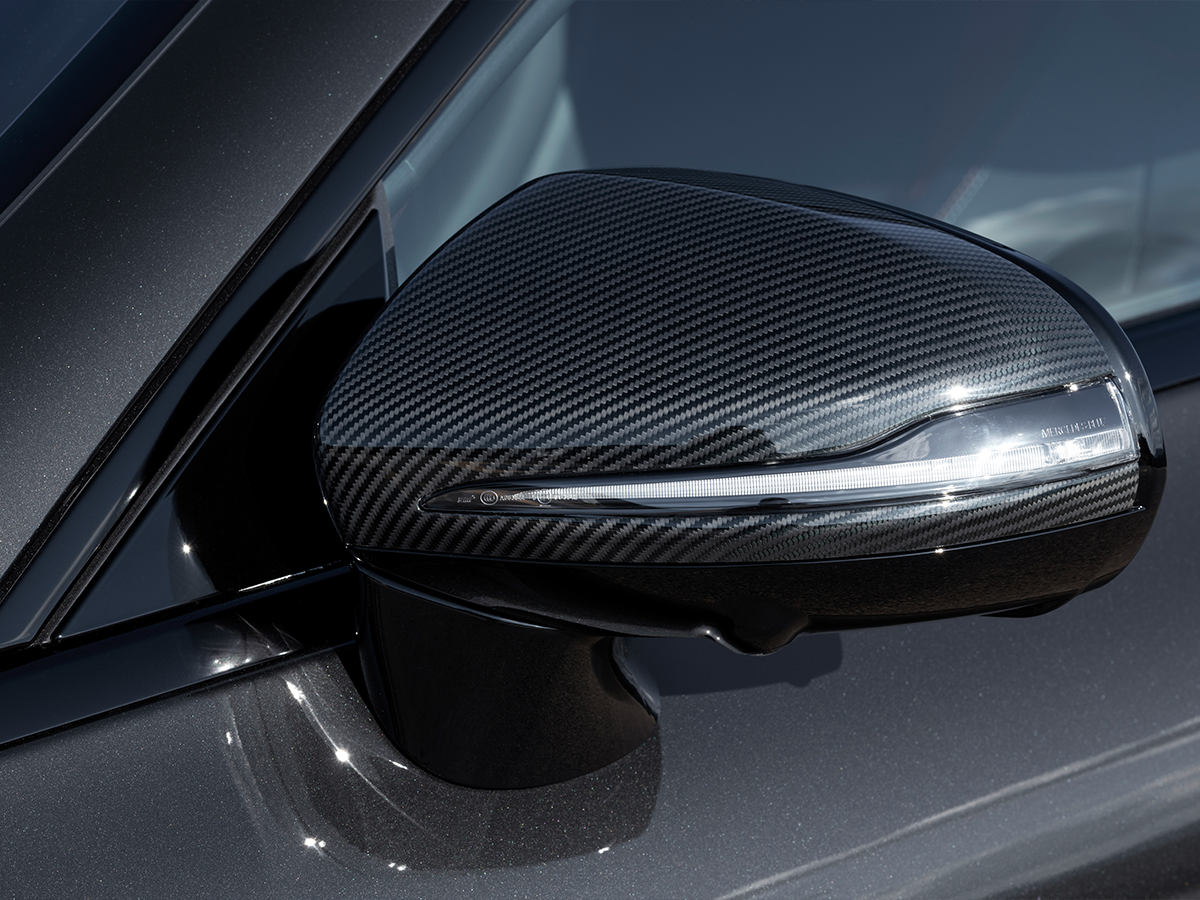 You'll also like:
2022 Mercedes-AMG SL is a Ballsy V8 Boulevard Cruiser
Mercedes-Benz Unveils Futuristic, All-Electric G-Wagen
2022 Mercedes-AMG GT63 S E Performance Preview: A Mouthful of Hybrid Power
---
Featured Video from Man of Many