Beauty Defined in the Alfa Romeo Junior Zagato
Somethings should not be allowed to combine for fear that the sheer beauty would be overwhelming, leaving viewers of the magnificence utterly blinded. Such just might be the case should the concept by designers Rishi Soman and Siddhant Jaokar from India ever come into fruition. The Alfa Romeo Junior Zagato concept imagines what would happen if the two auto companies ever combined their efforts.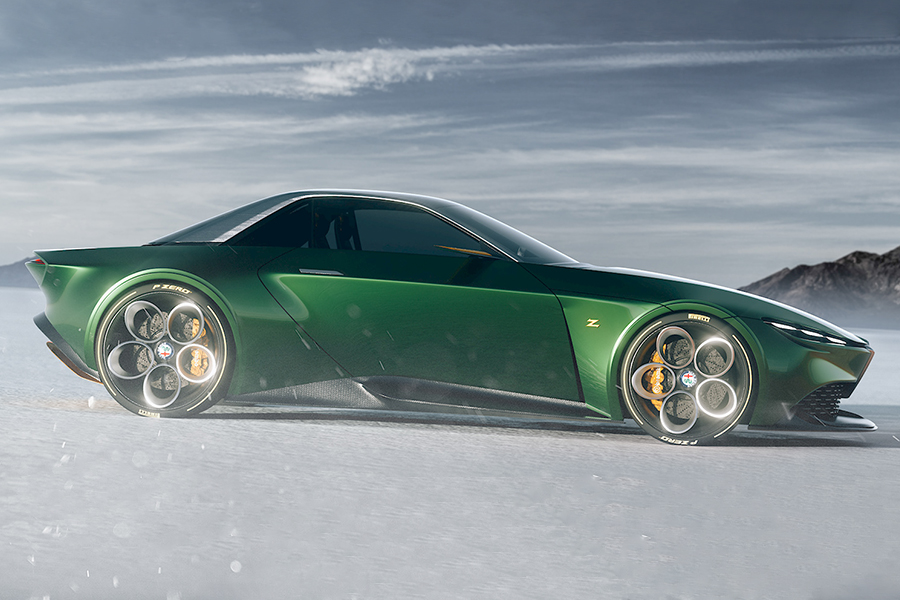 The concept appears to take a starting point from the Alfa Romeo GT 1300 Junior, matching the car's size but adding in a sharper design. The front features ultra-thin LED headlights flanking either side of Alfa Romeo's traditional triangular grille. Below the grille is a large air intake that spans the front of the car. The long hood nears expansive proportions, swooping back to the point that the cabin is nearly pushed back so far that the B-pillar sits over the rear wheels.
The roof continues the angle of the hood, pressing back into a short rear deck lid. The rear end holds a large LED light bar that integrates into the rear spoiler to take in the taillights. A third brake light can be found in the rear diffuser. The car sits on a set of silver and black wheels that feature round spokes, through which you can catch glimpses of the yellow brake callipers. The car is done in dark green with a silver roof.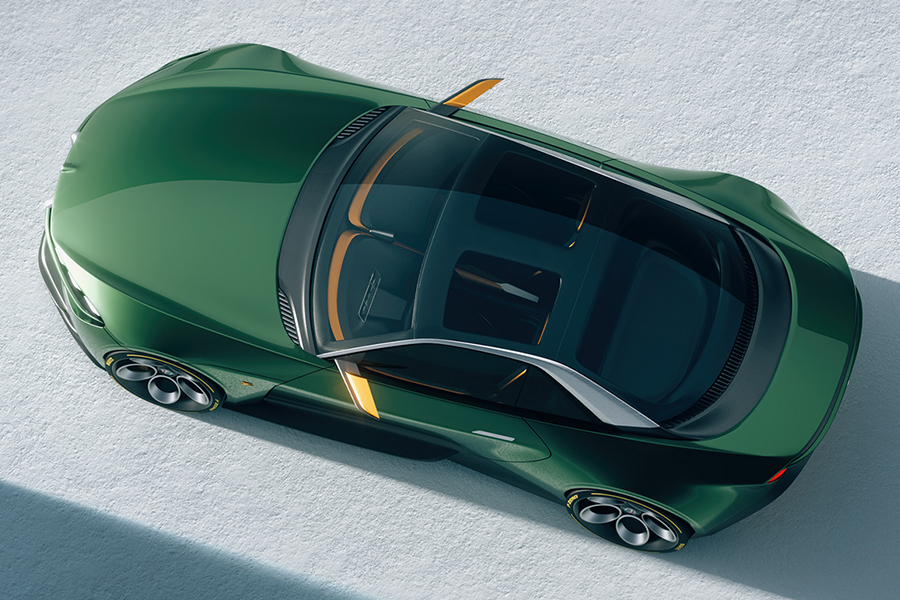 The car is just a concept for now, which may be a public service as something this stunning would attract every eye and could prove frightfully distracting. It's just a question of how long will public safety win out over the quest to achieve perfection? The answer—probably not too long once Alfa Romeo and Zagato get wind of this design.