A Factory-Built BMW M3 Wagon is Finally Coming to Australia
It's finally happening; the big-wigs over at BMW have confirmed that the iconic M3 is going long.  For the first time ever, the automotive giant is unveiling an M3 Wagon, affectionately known as the BMW M3 Touring. The news comes ahead of the world premiere of the new M3 Sedan and the M4 Coupé, signalling BMW has high hopes for the latter half of 2020. According to BMW, the all-new combination of M specific high performance, increased available interior space and intelligent functionality of a Touring model makes the BMW M3 G81 a "very special vehicle".
You'll also like:
Upgrade Your Ride with BMW's Own M Performance Parts
Aston Martin's 007 Edition Vantage and Superleggera are the Ultimate Bond Cars
Audi Keeps the V10 Revving with the R8 Coupé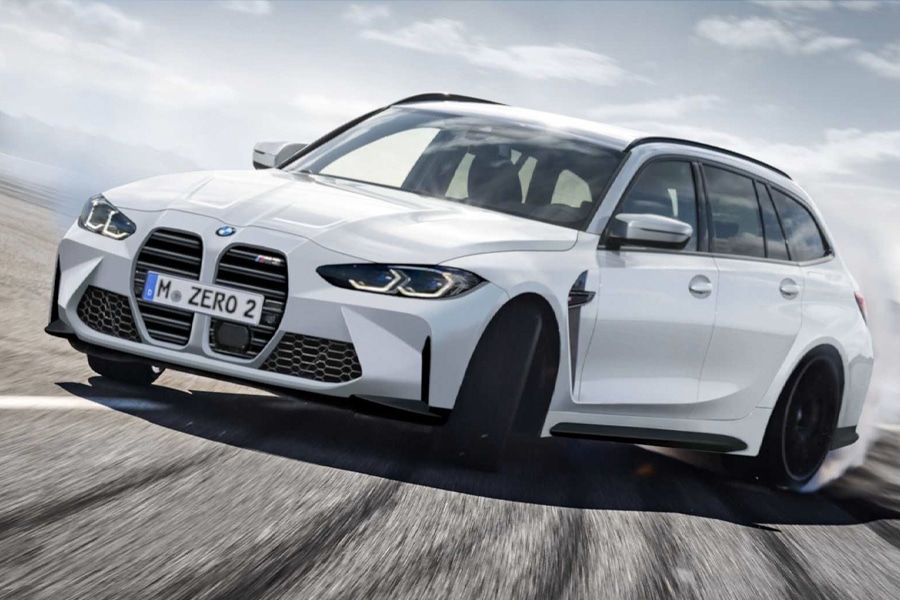 The announcement of the M3 Wagon is monster news for BMW fans. For years, the company's staunchest advocates have been calling on the automaker to step into the touring category, and it turns out all it took was a little global unrest to get the ball rolling. While the release is still fairly speculative at this point, BMW did confirm a few features for the new M3 Touring, which Instagram user zer.o.wt has used to craft an initial render. "A 6-cylinder M TwinPower turbo engine beneath the bonnet has been confirmed, while the widened axles, conspicuously large front air intakes and four exhaust tailpipes at the rear leave little doubt that the iconic M DNA will be clear for all to see, even with the car's new body design," BMW said. "One thing is already certain: the BMW M3 Touring is set to take the combination of racing-oriented performance and everyday practicality to the extreme."
Despite the swell in interest, the new release is expected to take some time to hit markets. BMW revealed that the new M3 Touring will go through a series of extensive development processes over the next two years, in order to prove that is, first and foremost, an M3. "The first drives of its intensive testing and tuning programme, which take place on the Nürburgring's Nordschleife, will start in the next few days," BMW said. "They are the prelude to the creation of a premium mid-range class estate car that has never before provided so much driving fun and precision, nor offered more functional utility in a thoroughbred sports car."
It's been over two decades since we saw BMW introduce the M3 E46 Touring, an ambitious first attempt that failed to fire. While it did make it on the road for testing purposes, BMW never went into production with the M3 E46 Touring, leaving us all wondering what could have been. Looks like we might soon find out.
You'll also like:
Upgrade Your Ride with BMW's Own M Performance Parts
Aston Martin's 007 Edition Vantage and Superleggera are the Ultimate Bond Cars
Audi Keeps the V10 Revving with the R8 Coupé