BMW X7 Dark Shadow is a Modern Black Stallion
Medieval fantasy always includes a Black Knight—a knight decked out in plate armour that is completely blacked out and riding on a stallion that is just as dark. In the modern-day, you could show up as the knight in shining armour, but if you're more of the Black Knight kind of guy, then you'll want a ride that matches your approach. That black steed is here in the form of the BMW X7 Dark Shadow.
You'll also like:
Lexus Takes Luxury to New Levels with the Encore Platinum Program
BMW 4 Series Coupe Gets a New Identity
A Factory-Built BMW M3 Wagon is Finally Coming to Australia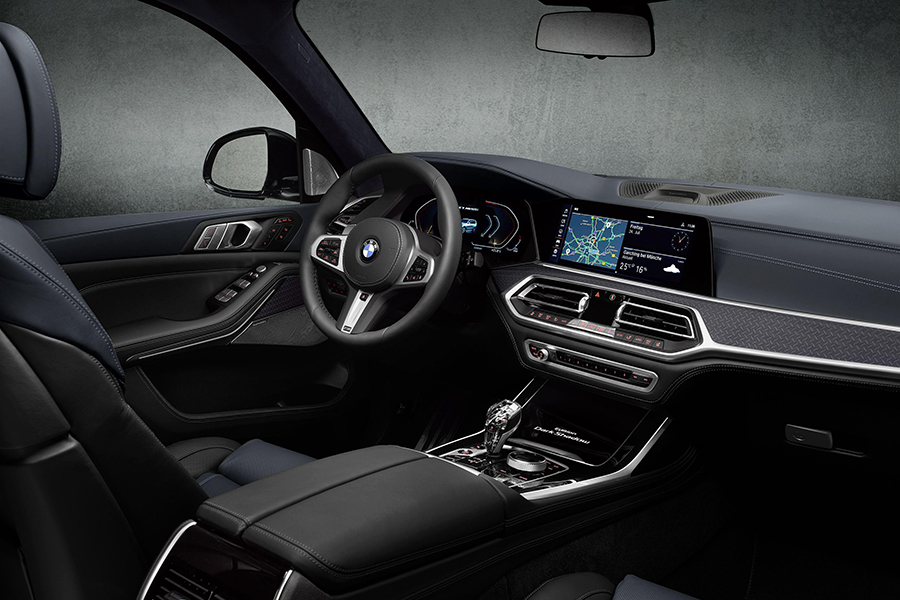 Limited to just 500 examples worldwide, the BMW X7 Dark Shadow is finished in a dark grey matte colour, which BMW calls Frozen Arctic Grey. Adding to the shadow look, BMW adorned the dark grey with Shadow Line trim. The trim introduces gloss black accents to the roof rails, B and C pillars, window sills, kidney grille, and on the wing mirrors. The wheels also get in on the game with 22-inch Jett Black matte finish. Inside, the door panels, dashboard, and armrests are all done in Night Blue leather. The lower dash and the backs of the front seat are upholstered in Black leather. The front seats are ventilated and massaging, while the rear seats offer heating.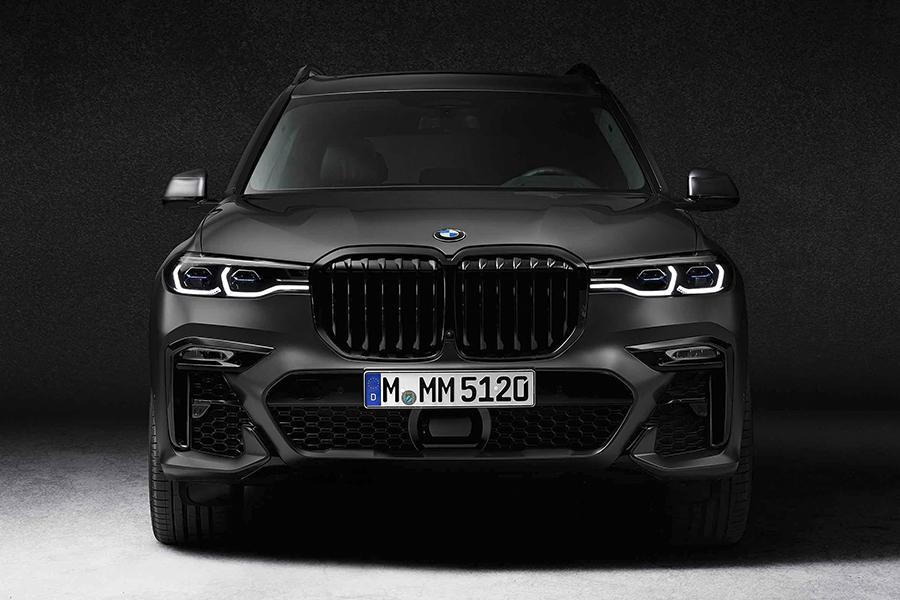 Riding up in this black stallion will send chills down the spines of any other knights showing up on the scene. The BMW X7 is equipped with a 4.4L Twin-Turbo V8 capable of 523 horsepower and 553 lb-ft of torque. That power propels the SUV from 0 to 60 miles per hour in 4.5 seconds and tops out at 155 miles per hour. The engine mates with an eight-speed automatic transmission with an intelligent AWD driveline. The X7 also comes with the M Sport exhaust, brakes, differential, and adaptive M suspension.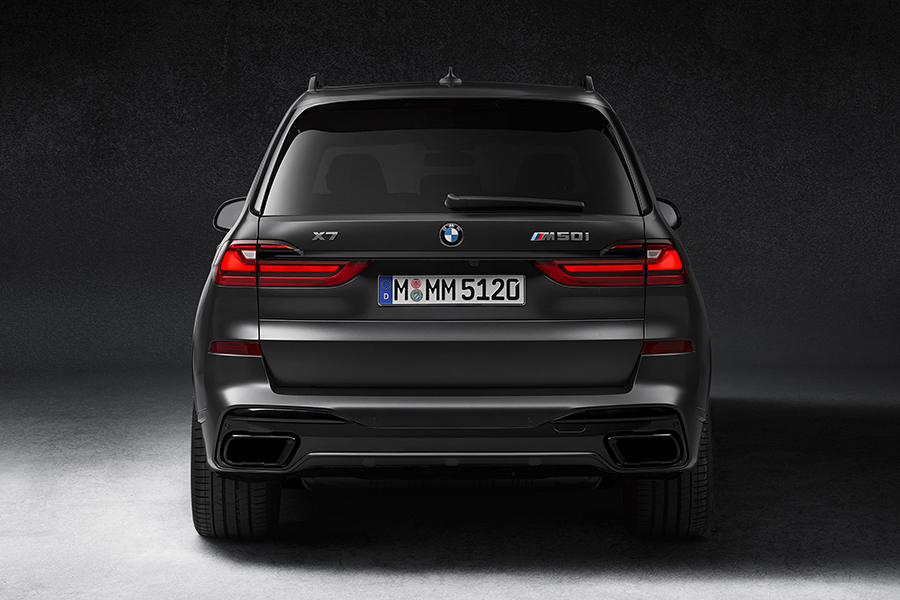 BMW is letting the Dark Shadow X7 out of its stables for just $120,490 so that you can be the modern-day Black Knight in anyone's fantasy.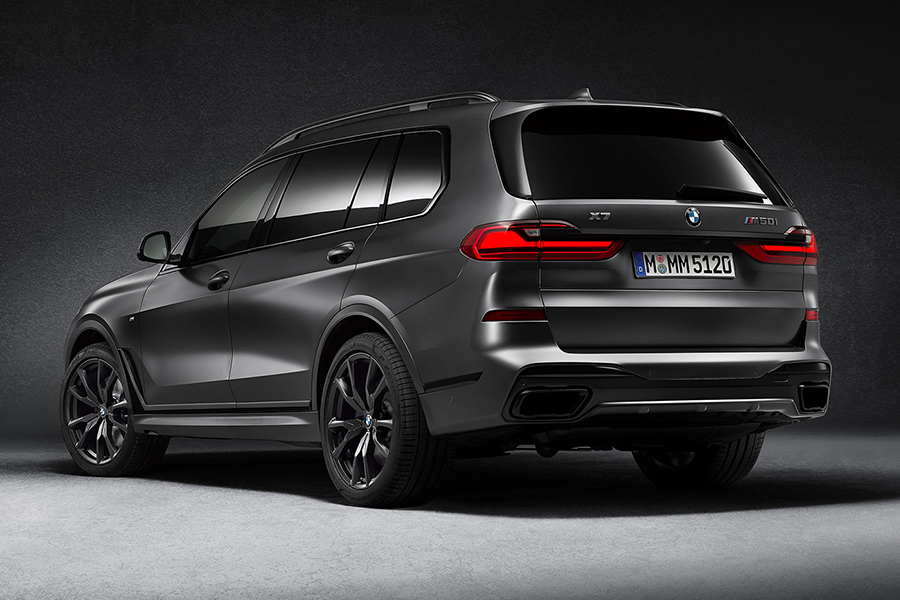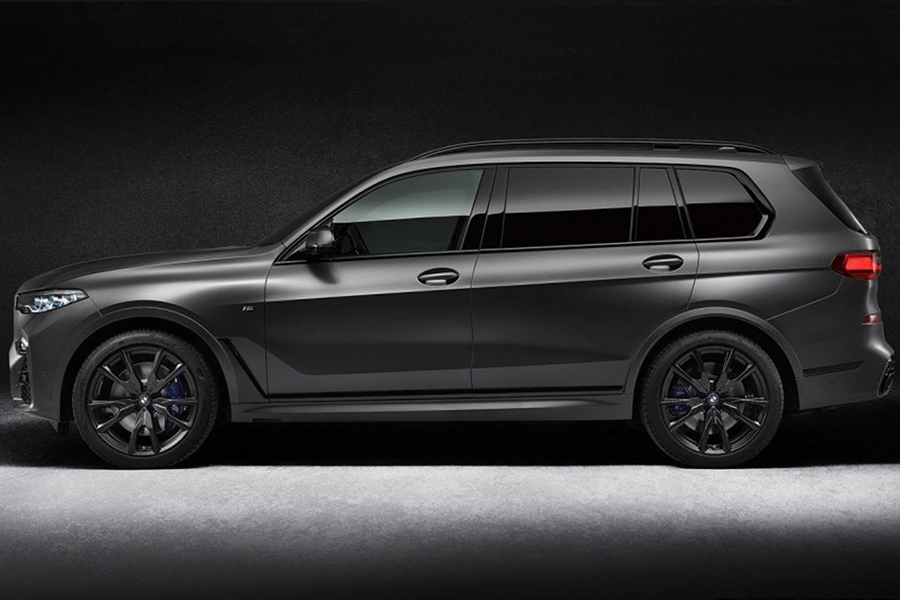 You'll also like:
Lexus Takes Luxury to New Levels with the Encore Platinum Program
BMW 4 Series Coupe Gets a New Identity
A Factory-Built BMW M3 Wagon is Finally Coming to Australia