eBay Lists a Rare 1990 Land Rover Defender 6×6
It really is true. You can find just about anything on eBay. For Land Rover Defender fans, the online market can at times be a candy store of these classic vehicles. One such listing posts a 1990 Land Rover Defender 110 6X6.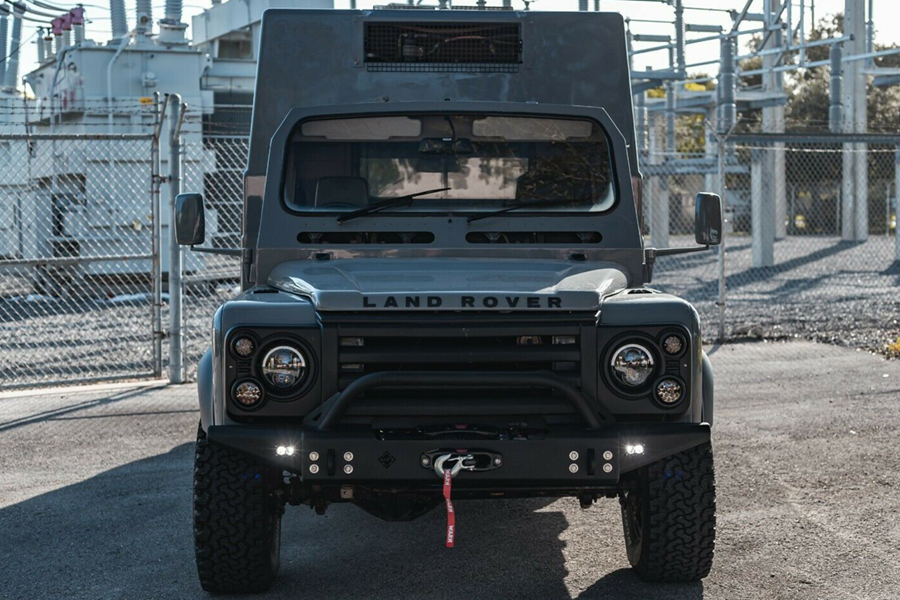 During the 1980s and 1990s, Land Rover produced around 700 6X6 vehicles based on the Defender 110 for the Australian Army. These Defenders were nicknamed the Perentie, after the monitor, and were conceived as being the replacement for the Australian Defense Force's fleet of Series Land Rovers. The Perenties featured a wider cab set on a galvanized frame. The wider cab was meant to allow three soldiers in full gear to sit comfortably. The Perenties were configured in a number of different ways, including as ambulances and as transports. Land Rover offered additional engine options, which included a 3.9-litre Isuzu turbodiesel. The engine produced between 120 to 140 horsepower and boasted torque of up to 245 lb-ft. Videos of the trucks in action show them easily traversing difficult terrain even when hauling a trailer. And you don't have to worry about durability as these trucks were designed to be slung under a helicopter from one corner with no frame distortion. The trucks were in use until 2013 when Mercedes-Benz G-class trucks were brought in to take their place.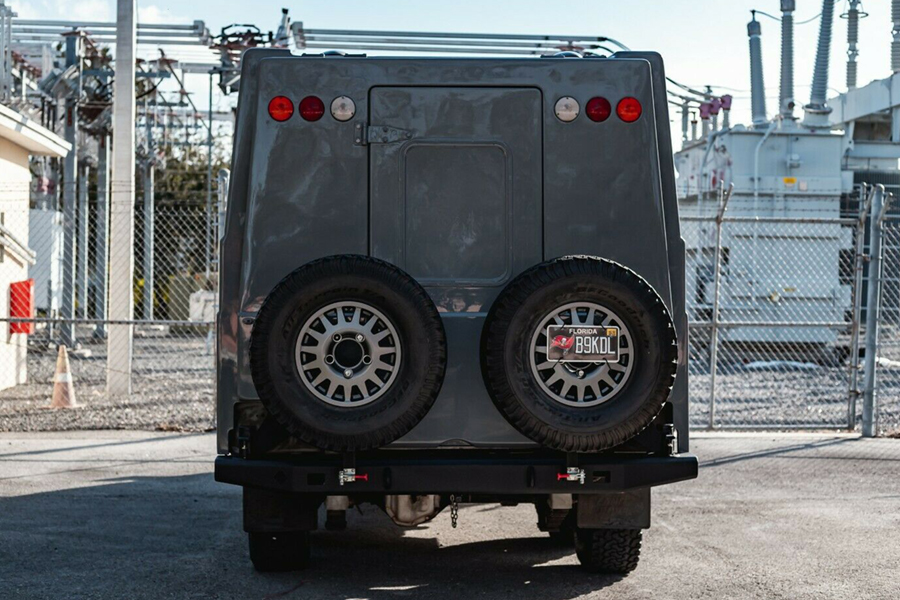 This particular 6X6 only has 20,000 km on it and appears to be in good shape. It comes with Maxtrac Blindo wheels that are shod with brand new BF Goodrich KO2 tires. It has a differential lock as well as anti-lock brakes to go along with its Terrafirma Steering wheel damper. The Defender is a right-hand drive and can be driven in either 6-wheel drive or 4-wheel drive. There are no direct pictures of the back, but it does appear that the Defender has been set up for overlanding and camping. The seller is asking for $75,250 USD.