Ford's Supercharged Mustang R-SPEC is an Australian Exclusive
Arriving in early 2020, the Ford mustang R-SPEC is not only an Australian exclusive; it's also the first Mustang to be sold through dealerships with a supercharger!
The Mustang R-SPEC is the result of a collaboration between Ford Australia and Mustang customiser Herrod Performance. It sees the Mustang enhanced with a 2.65-litre capacity and 12PSI of boost, enabling more power throughout the rev range with reduced noise and vibration for greater refinement and comfort. Mustang R-SPEC will be available exclusively in the Fastback body with a 6-speed manual transmission and is limited to 500 individually numbered vehicles. Pre-orders are now open with a manufacturer price of AU $99,980.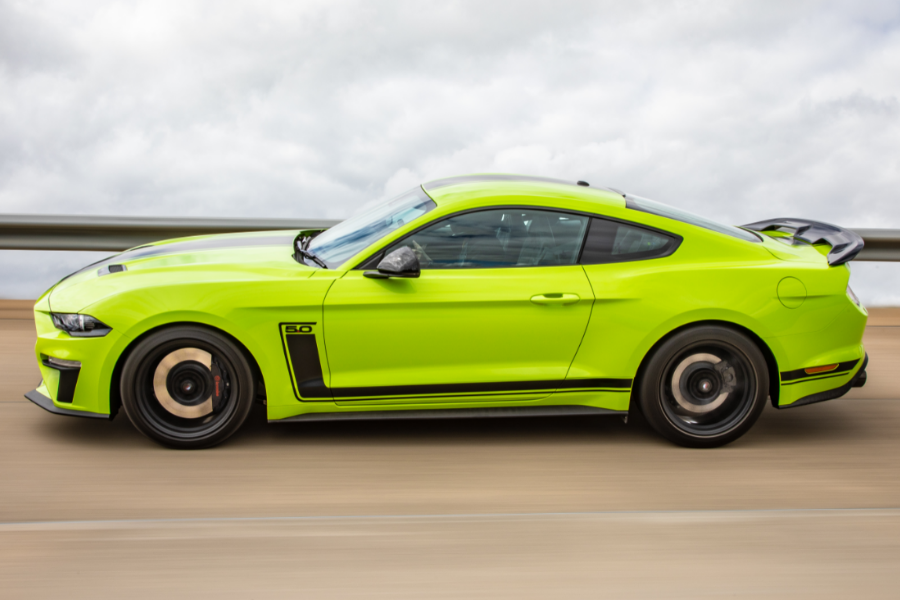 The R-SPEC stands out visually, even at a standstill. It's distinguished by a series of unique design elements including the neon paint job and 19-inch Ford Performance alloy wheels combined with the Ford Performance suspension package. The result is a meaner, more aggressive Fastback.
R-SPECS's system includes an aluminium high-efficiency intercooler and full-face radiator, fed by the larger front air intake. Adding to the experience, a unique Herrod Performance exhaust has been fitted. The exhaust ensures the Mustang's V8 soundtrack can be deployed through the Active Exhaust settings, with Quiet, Normal, Sport and Race Track modes selectable via the steering wheel-mounted buttons. Like the Mustang GT, the Quiet mode on R-SPEC can be set for specific times of day via the digital instrument cluster.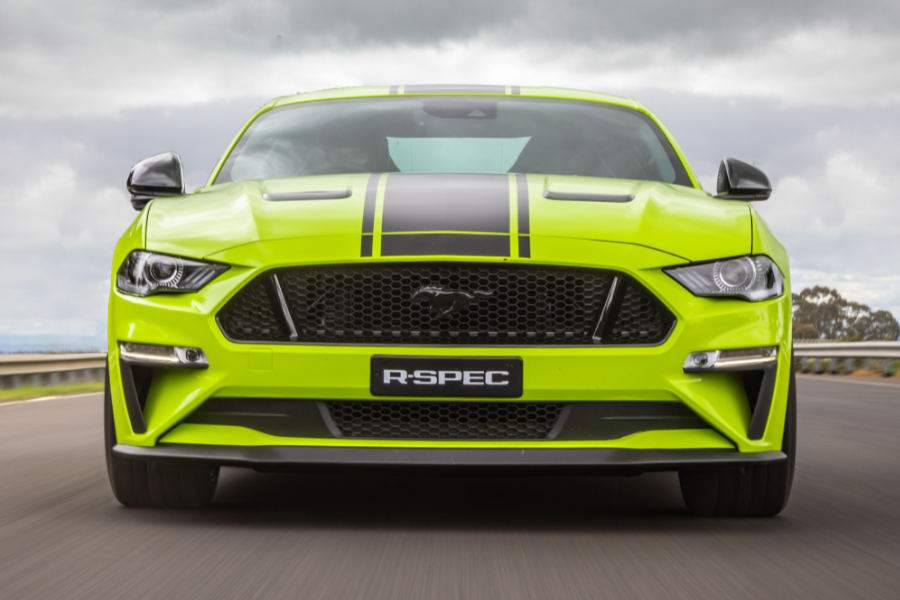 New firmer Ford Performance springs lower the R-SPEC by 20mm compared to the regular Mustang GT. Power from the third-generation Coyote V8 has increased beyond the standard 339kW and will surpass the 345kW output of the Mustang BULLITT to take the crown as the most potent Mustang offered by Ford in Australia.
The interior is matched to the 2020 Mustang GT without any special edition modifications. They are reserved for the exterior design and for what's under the hood.
The Mustang R-SPEC will be available through Ford dealerships in early 2020.