Ford's Tough New 2021 Bronco Finally Unveiled
After 24 years in the automotive wilderness, the Ford Bronco is back in a big way. In a flashy virtual reveal, Ford unveiled the three new additions to the newly formed 4×4 range, the Bronco 2-Door, Bronco 4-Door and the Bronco Sport. The flagship series was previously teased, but come Monday night, fans finally got to see the much-anticipated beast in full flight.
Focusing on customisation, functional design and technology, the new Bronco 2021 is set to rival Jeep as the king of the combined off-road/adventure market. Taking cues from the original 1966 For Bronco, the 2- and 4-Door models feature a familiar boxy frame, whereas the Sport is a sleek little number designed for the urban cowboy.
You'll also like:
Ineos Resurrects the Original Defender for the Grenadier
Get an Armoured Roll-Out with the Brabas Invicto Mission VR6
Ford Drops Teaser for the New Bronco Family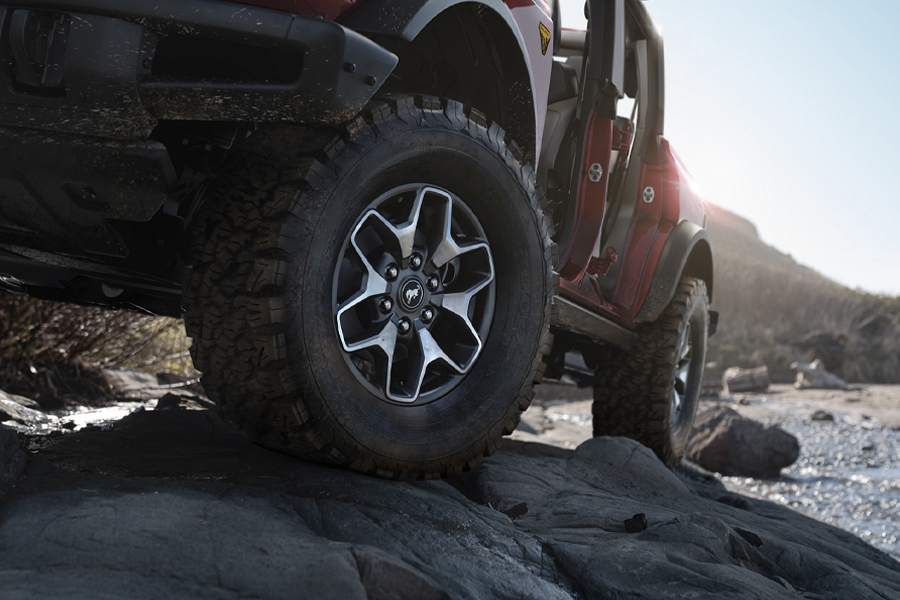 Bronco 2- and 4-Door
As mentioned, the 2021 Bronco 2- and 4-Door models will have heritage fans champing at the bit. Both feature a steel chassis and independent front suspension to improve control, while at the rear, the solid-axle design features coil springs with five locating links to provide control off-road and strength. Under the hood, the heritage-inspired models will come with either a 2.7-litre V6 or a 2.3-litre four-cylinder, available in 7-speed manual or 10-speed automatic. According to reports, the 2.7-litre EcoBoost V6 engine will pump out 310 horsepower and 400 lb.-ft. of torque, while the 2.3-litre four-cylinder engine has torque of 310 lb.-ft. with an expected 270 horsepower.
For those looking to take the 2021 Bronco 2- or 4-Door models off-road (which, let's face it, is everybody) Ford has you covered. The new additions have 11.6-inch ground clearance, a 29-degree break-over angle and 37.2-degree departure angle. To keep things elevated and safe, Ford also gave the new Bronco modular steel bumpers with integrated winch mount and 5-inch off-road tires available in every trim level on the Bronco 2 and Bronco 4.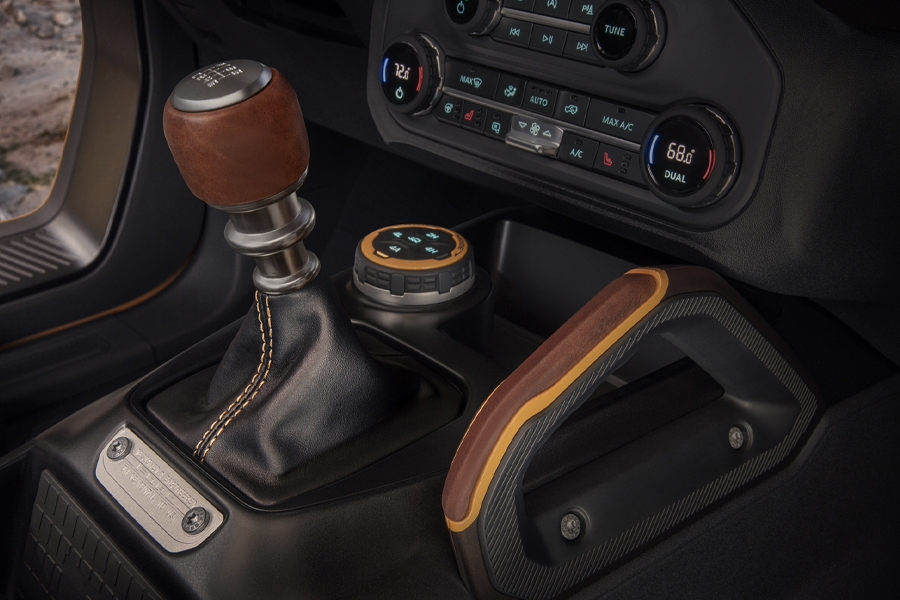 Bronco Sport
Aimed at an entirely different market, the 2021 Bronco Sport brings the iconic off-roader into the city streets. With two EcoBoost engines to choose from; a 2.0-litre that produces 245 horsepower and 275 lb.-ft. of torque and a 1.5-litre with a targeted 181 horsepower and 190 lb.-ft. of torque, this sleek urban driver is sneaky powerful. Both engines are paired with an 8-speed automatic transmission, with certain trims to cop a steering-wheel-mounted paddle shifter. While decidedly more sporty, this variation of the new 2021 Bronco still features many of the same off-roading capabilities it's two aforementioned compatriots do, so don't be surprised if you see one of these out in the wild.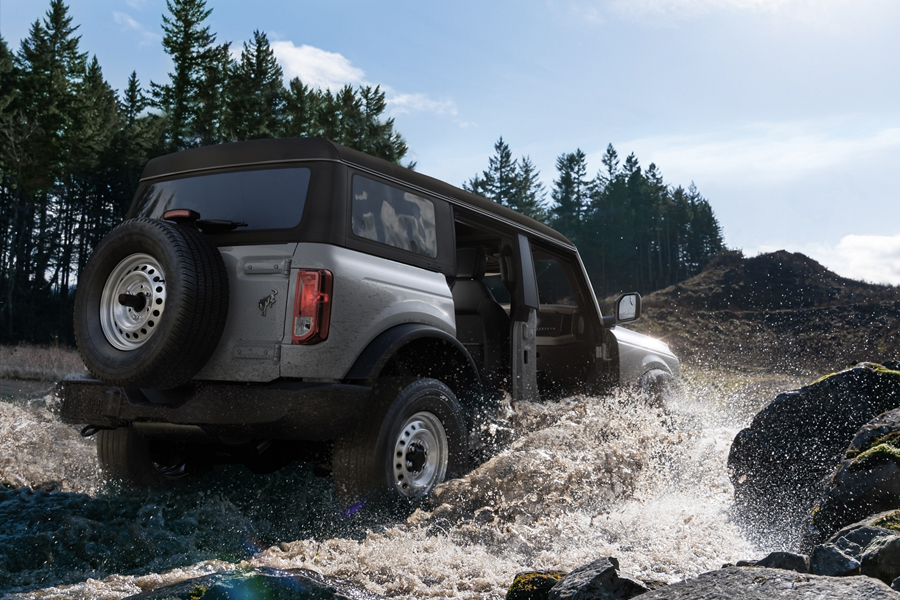 Customisation
By far the coolest part of the 2021 Ford Bronco reveal was the confirmation that this new SUV's doors will be removable. Fans have long been wondering if the feature would make an appearance and Ford didn't disappoint. The doors are frameless, a design decision that aims to make them easy to remove and store in protective bags. The Bronco 4 is large enough to store all four doors onboard.
Further, buyers can also select from 11 different paint choices and four content packages. On one end you have the base version, where on the other stands the premium Wildtrak and Badlands variations, ideal for more extreme off-roading. There's also the Big Bend, Black Diamond and Outer Banks, along with a limited-production First Edition that will be offered at launch.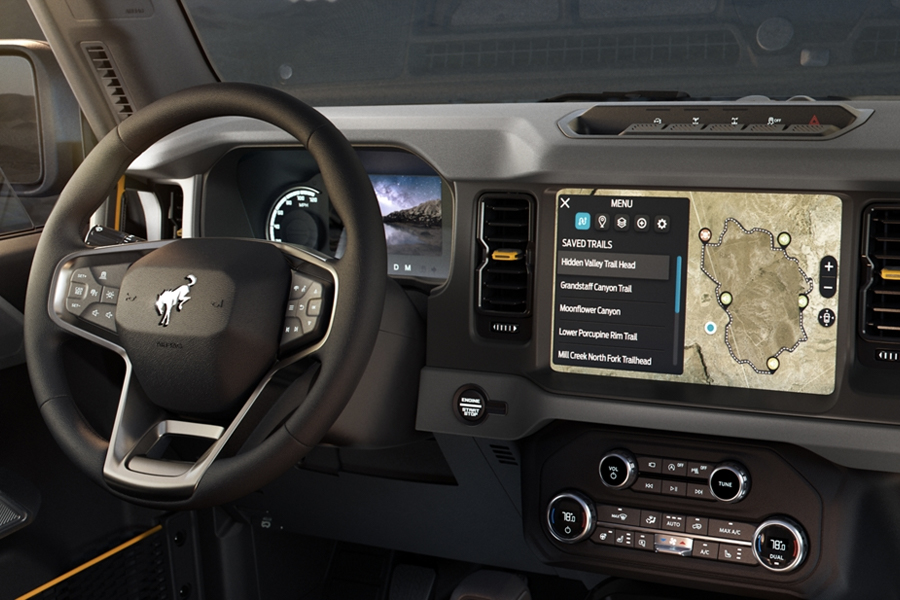 Technology
While the design takes many of its visual cues from past Ford Bronco generations, the latest version certainly isn't stuck in the past. Ford is offering two different 4×4 systems on all Bronco models, a base setup and an advanced system. According to reports, the base system uses a two-speed electronic shift-on-the-fly transfer case, while the optional advanced system has a two-speed electromechanical transfer case. This version adds an auto mode for on-demand engagement, allowing the driver to select between 2H and 4H (two high and four high). Even better, the Bronco 2 and Bronco 4 have up to seven driver-selectable modes for off-road driving, including Normal, Eco, Sport, Slippery and Sand, with Baja, Mud/Ruts and Rock Crawl.
There is also a Ford Sync 4 infotainment system and a new feature that stores over 1,000 curated topographic trail maps for view on or offline. The Sync 4 system also scores double the computing power of previous generations, along with voice control.
2021 Ford Bronco
It's been a long time since Ford revealed the Bronco would be making a triumphant return, but it appears the new version may have been worth the wait. The multi-use off-roading capabilities appear to be a good match for the market, but until production begins in early 2021, all we have to go off are specs and images. More information is due to come, particularly around pricing, with Ford only revealing that the base model Bronco 2 will start at USD$29,995 including $1,495 destination and delivery.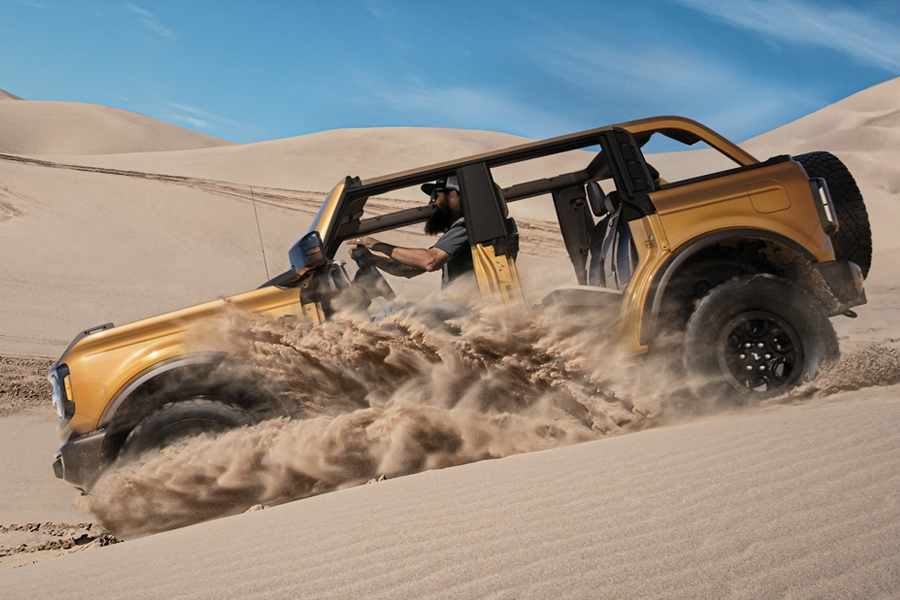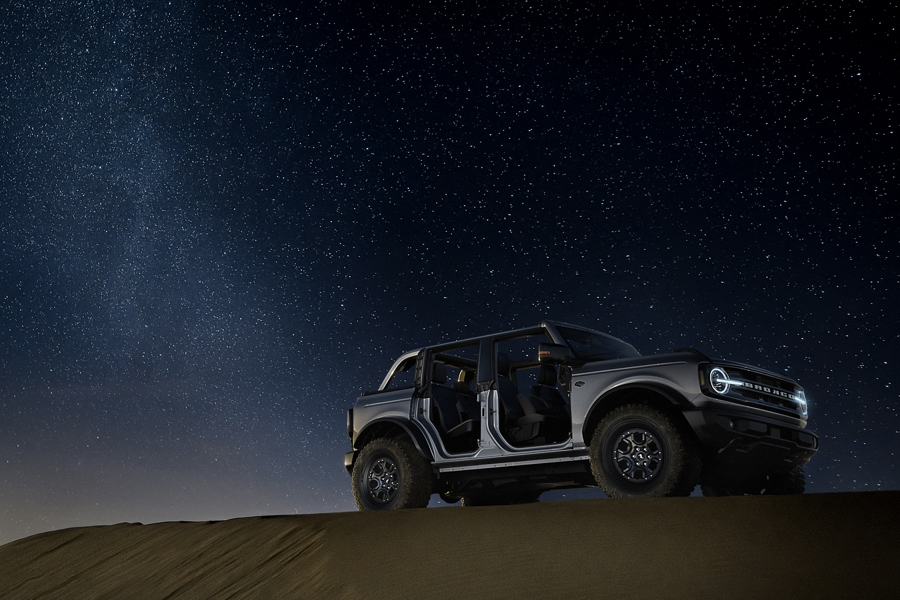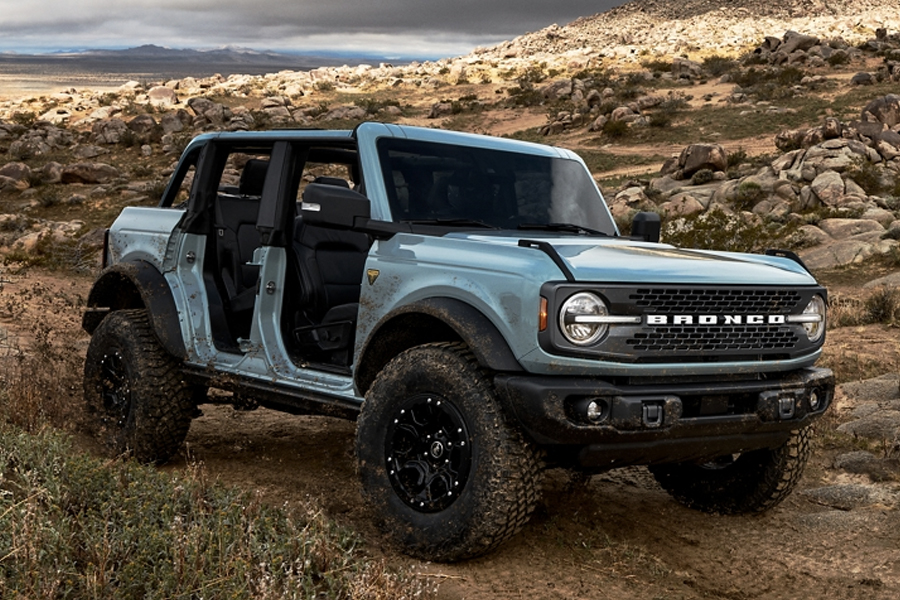 You'll also like:
Ineos Resurrects the Original Defender for the Grenadier
Get an Armoured Roll-Out with the Brabas Invicto Mission VR6
Ford Drops Teaser for the New Bronco Family