Girardo & Co Offers 1962 Ferrari 250 GTE 2+2 Polizia
Ah, the car chase. For many people in the world, the car chase has been glorified on the silver screen, and become an essential part of many movies. Name a police movie or a James Bond film, and you'll find a car chase somewhere in it. Then, of course, there are the Fast and Furious films, which are essentially elaborate car chase movies. But for those people who lived in Italy during the 1960s, a car chase meant the pursuit of a criminal.
With so many crimes ending in a car chase, the Polizia, Italy's police force, was looking for something that could give them the edge when it came to catching fleeing criminals. The police force had been using the Pantera, a black Alfa Romeo 1900s. When the criminals started using the same or similar cars, the police force moved to the green Alfa Romeo Giulia 1600 saloon. That's when revered and successful police officer Armando Spatafora was asked, "What do you need to be complete?" Spatafora asked, "What could be better than a Ferrari?" and that's when the 1962 Ferrari 250 GTE 2+2 Polizia.
You'll also like:
2017 Mercedes Sprinter Makes an Incredible Camper Van
Pininfarina's 1956 Ferrari 250 GT Berlinetta Prototipo is a True Survivor
1965 Ferrari 500 Superfast by Pininfarina Goes for 2.7 Mill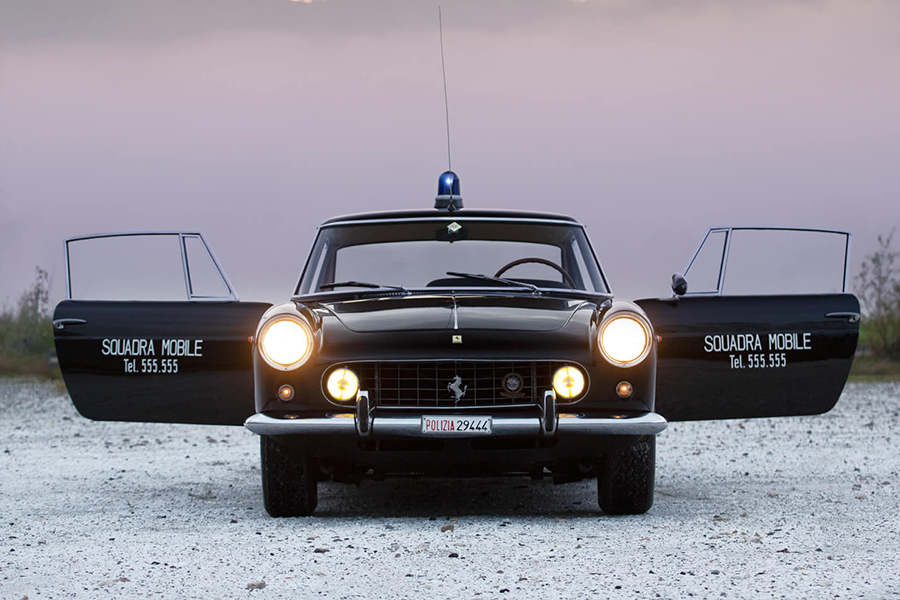 The Ferrari that went to the Ferrari police force came with a 3.0 litre, V12 engine that boasted a top speed over 250 kilometres per hour. The car given to Spatafora was given chassis number 3999, which was finished in black and had a tan leatherette interior. The 3999 chassis had a sister car that also joined the force, but met an untimely demise when it was destroyed in service. Over the next six years, the surviving 250 GTE became the heart and soul of the Polizia. With Spatafora behind the wheel, the car became a legend, so much so that it was a matter of boasting rights for any criminal that could outrace the erstwhile police officer and his Ferrari.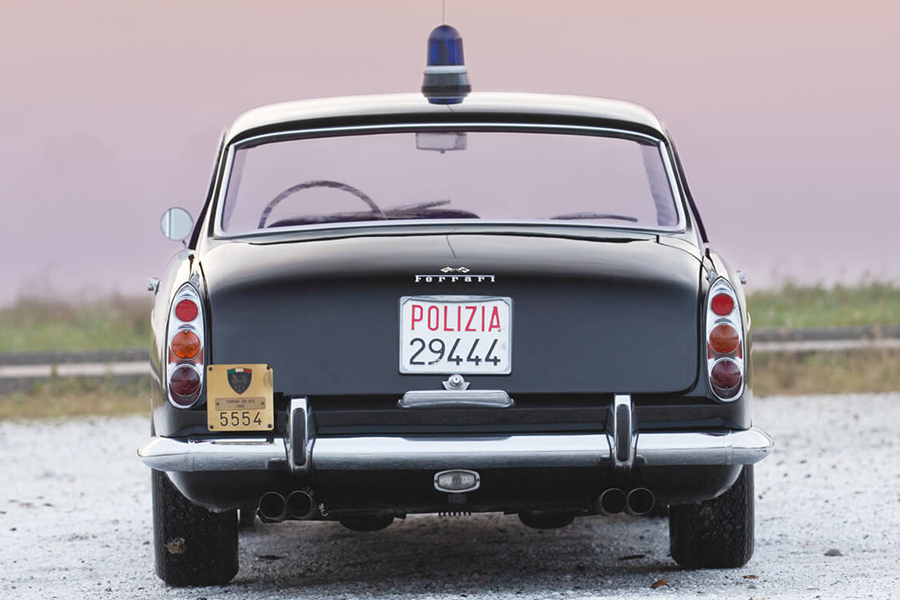 The 3999 Ferrari GTE was retired in 1968 and was sold via a public auction in 1972 as a part of an army surplus auction. Alberto Cappelli bought the car and spent 40 years preserving the car. After a few tours and a race with Spatafora behind the wheel again, the police car is up for auction again through Girardo & Co. To get pricing information, you can reach out to them, and then add this historic criminal chaser to your collection.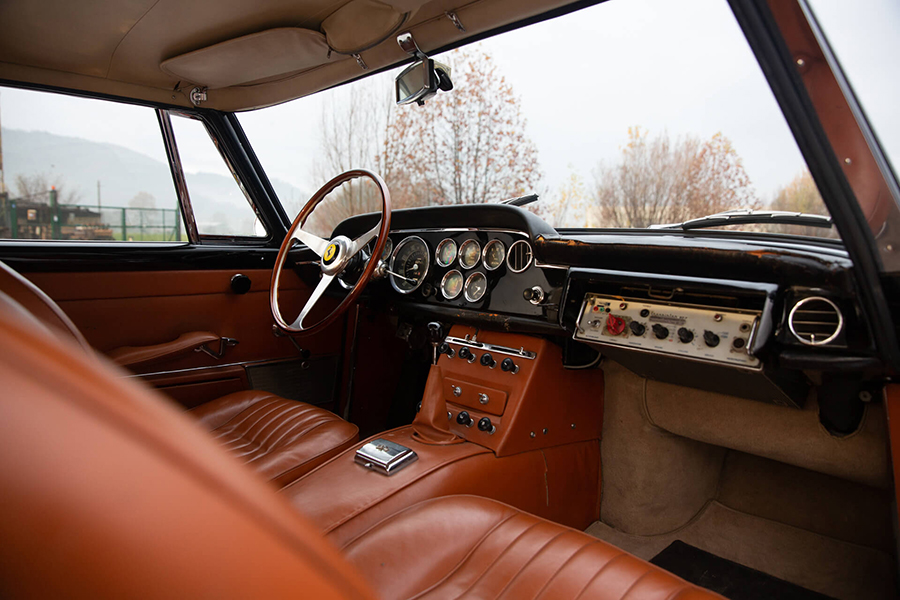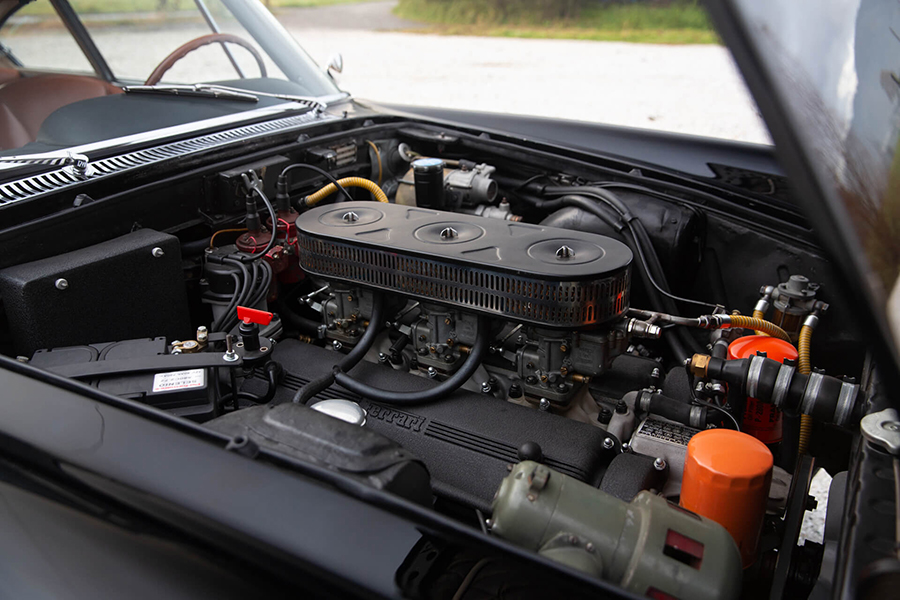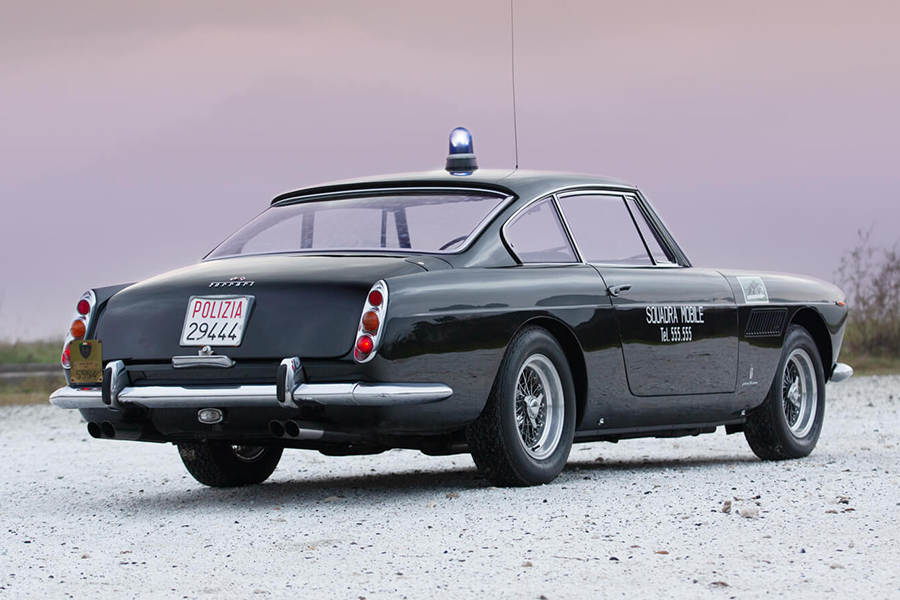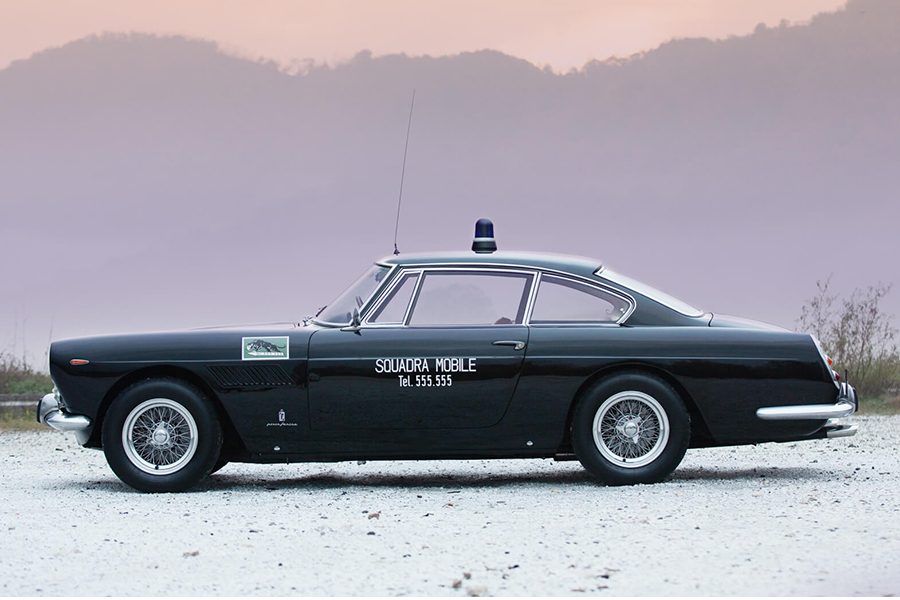 You'll also like:
Sherp Ark ATV Hauls it All, Including 22 People
Pininfarina's 1956 Ferrari 250 GT Berlinetta Prototipo is a True Survivor
1965 Ferrari 500 Superfast by Pininfarina Goes for 2.7 Mill