Himalaya's Corvette-Powered Defender Boasts 525HP
Even with a new Land Rover Defender coming out, the popularity of the original Defender has hardly waned. Enthusiasts the world over continue to work magic on these classics. One such group is Himalaya. Their most recent project, the Himalaya Spectre 110 Crew Cab is a Corvette powered beast that shows just how much potential the original Defender has.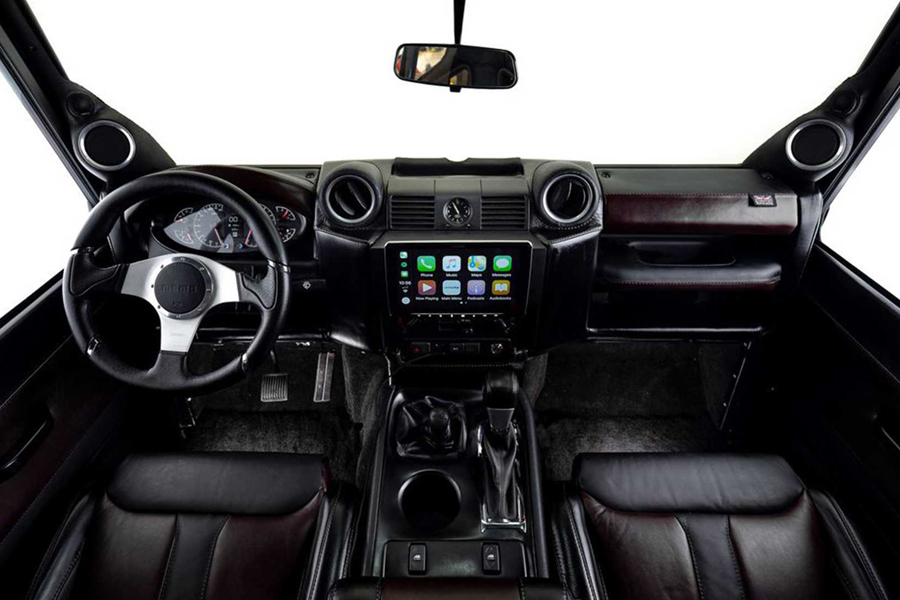 This particular Defender can't lay claim to the title of being the first V8-powered Defender on the market, nor is the first to feature a Corvette engine. It is, however, a beautiful piece of work that stands in a class all its own. That's not a slight to the engine. It's definitely a powerhouse. Under the hood, Himalaya's Defender has replaced the stock four-cylinder motor with a 6.3-liter V8 LS3 Corvette engine that produce 525 horsepower and 495 lb-ft of torque. The engine is mated with a six-speed automatic transmission that powers all four wheels. These stats have led Himalaya to claim that "drivers will have no doubt of the performance and drivability once behind the wheel." They even offer a 24,000 mile, 2 year warranty on the engine and the transmission.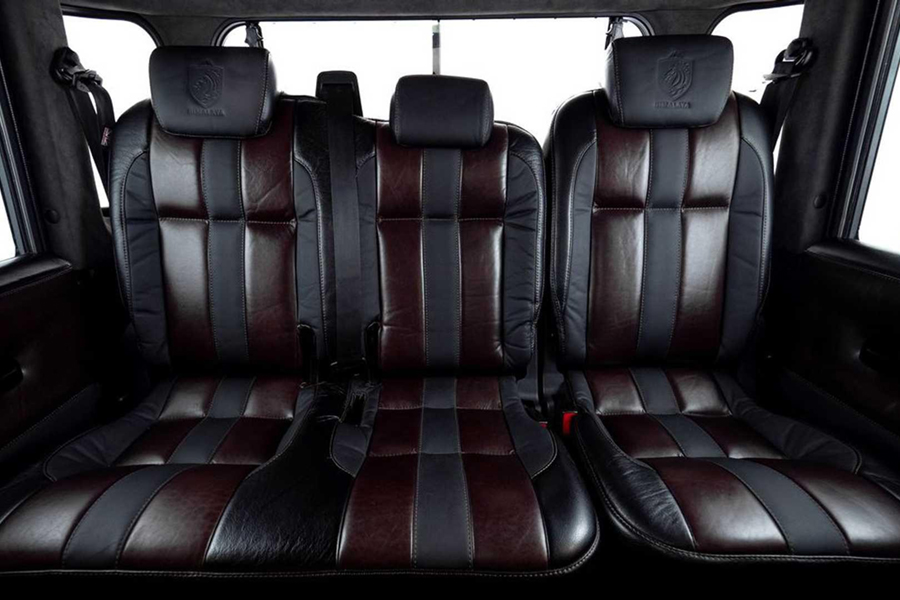 Inside the cab, Himalaya has done some pretty impressive work as well. Custom black diamond stitched leather bedecks the interior, decorating the door panels and covering the seats. The dash is a modern PUMA variety with carbon fiber accents. A MOMO leather steering wheel finishes out the look. Himalaya also equipped the Defender with an Alpine touchscreen and is Apple CarPlay capable. The exterior is just as nice. The boxy Defender rides on a set of 37-inch Toyo Open Country tires with 18-inch Sawtooth Alloy wheels done in gloss black. The body is painted in a matte gunmetal gray color that contrasts nicely with the wheels. This Defender also rides a bit higher thanks to a four inch lift that features Fox Performance Shocks and Extreme Currie Hi-Flex suspension.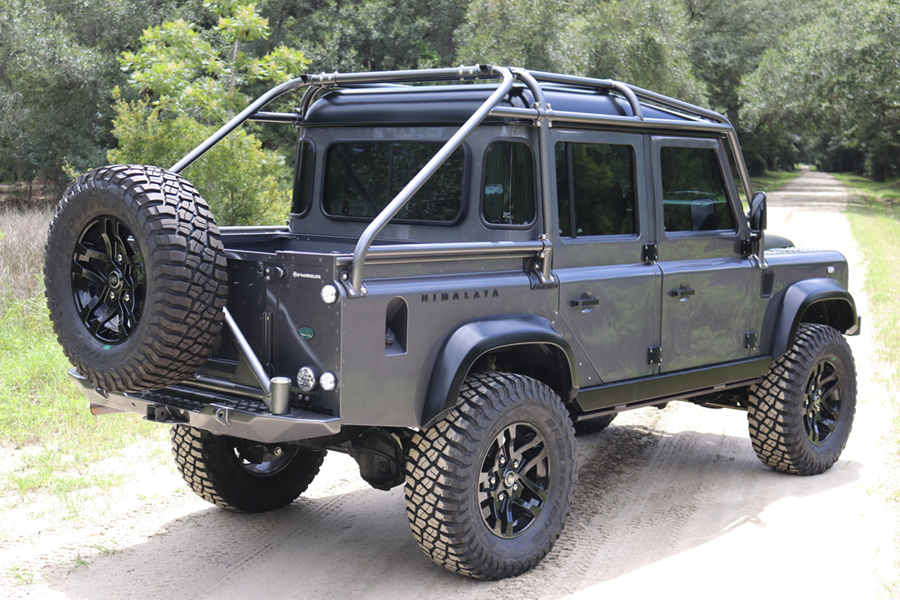 As far as classic Defenders go, this is one example that will give the new generation of Defenders something to think about.