Jeep's 'Magneto' Fully Electric Wrangler Concept is a Stick Shift Tease
The future is almost here. In an announcement this week, Jeep unveiled a rare breed of off-roader that is setting the internet ablaze. The new Jeep Magneto concept takes the much-loved Wrangler design and reimagines it for the 21st century, turning it into a fully-electric SUV with a manual transmission. But don't think you'll be getting your hands on this one anytime soon.
You'll also like:
Rolls-Royce Black Badge Ghost Swaps Suit for Streetwear
Rev Your Partner's Engine With This Ford Fiesta Inspired Engagement Ring
Jeep Answers Prayers with V8 Wrangler Rubicon 392 Concept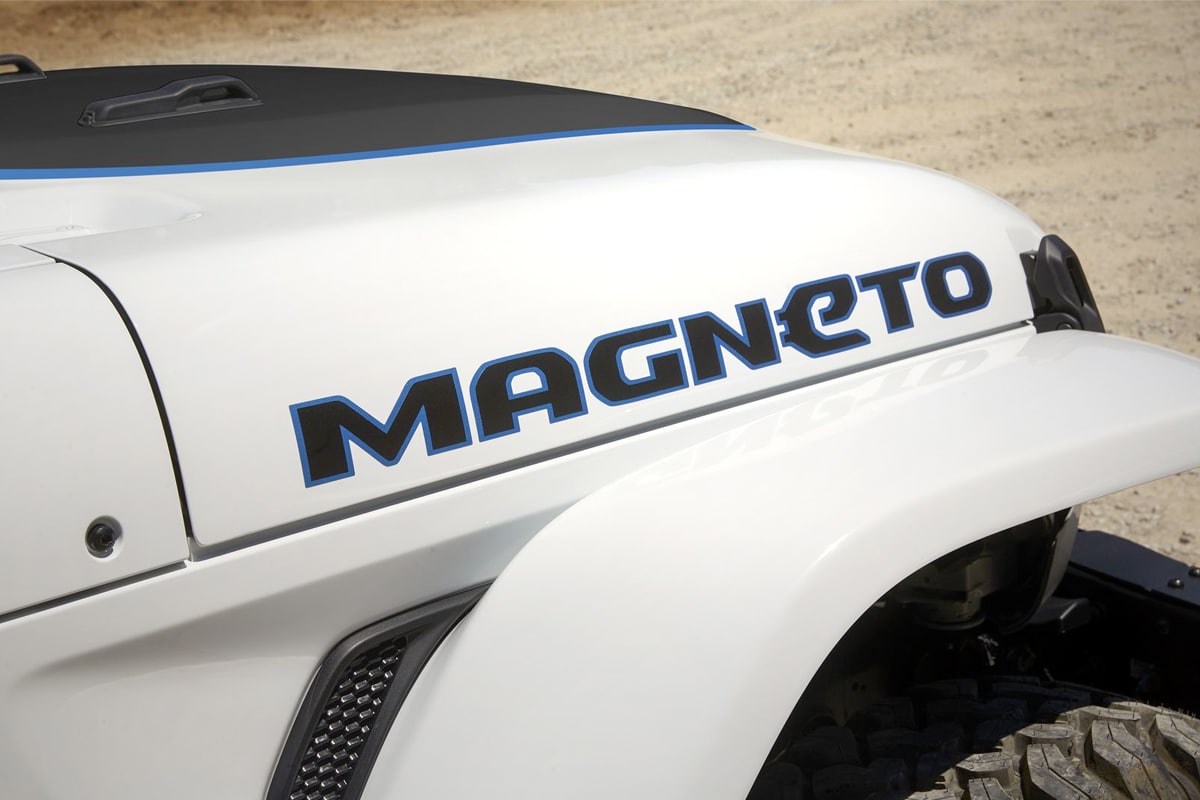 The new addition is based on the 2020 Jeep Wrangler Rubicon, however, has replaced the standard engine with an all-electric motor, capable of pumping out 273 pound-feet of torque and 285hp. Powering the new concept car are four battery packs with a combined power of 70kW/h, running an 800-volt system. Unfortunately, Jeep didn't reveal how far the new Wrangler Magneto can travel on a single charge, but the brand did confirm that an inverter derived from race cars is responsible for converting DC power to AC for the high-tech motor.
Perhaps the most interesting announcement regarding the new Jeep Magneto concept is the addition of a manual transmission. While most EVs carry with them a single-speed format, the magneto goes all-in on the multi-speed system. According to Jeep, the Magneto's e-motor is connected to a six-speed manual transmission to create a manual-electric powertrain with a clutch that operates as it would with an internal combustion engine. When it comes to quick-shift scenarios, the e-motor will engage regen upon clutch engagement to prevent rev-hang.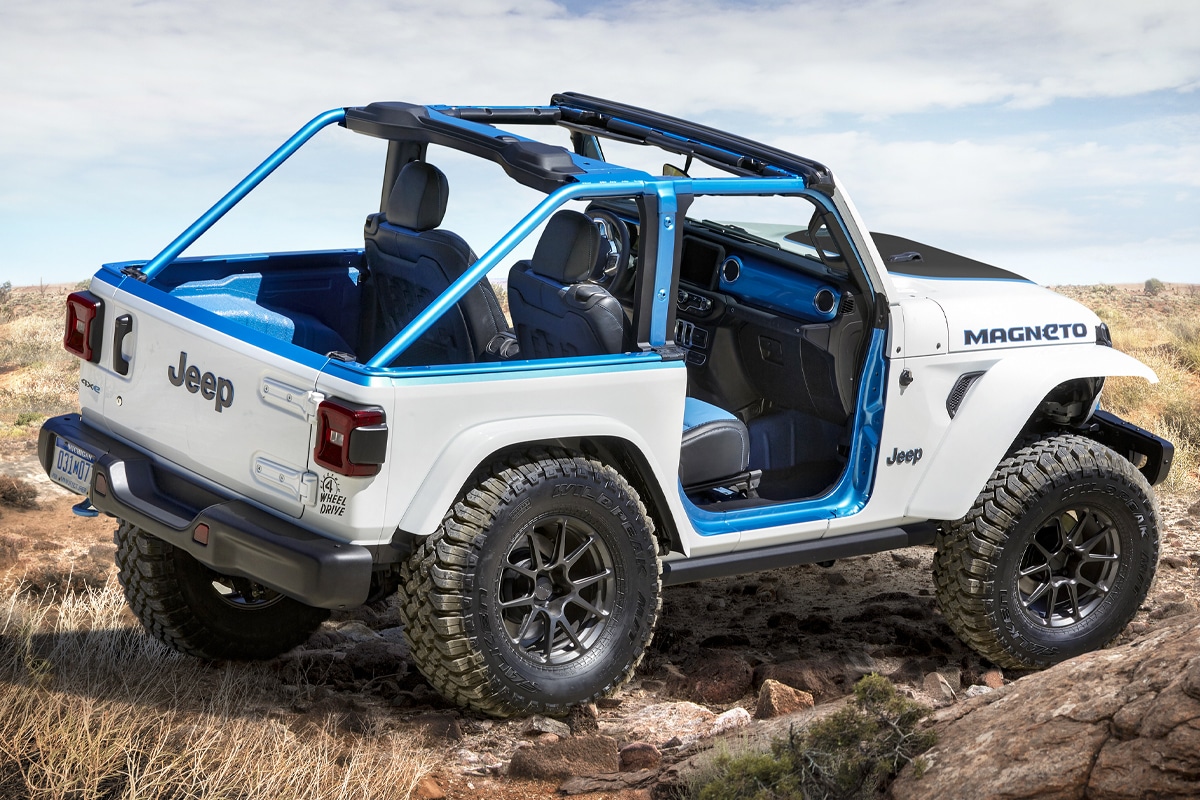 From a design perspective, the Magneto features a Bright White colour with Surf Blue accents, along with a heavy-duty performance hood with centre scoop and custom decal. Jeep also revealed that the rear gate has been completely redesigned to better suit the aesthetic.
Look, there's no doubting the new Jeep Magento concept has got fans excited by the premise of an all-electric future, however, the best-laid plans remain just that; plans. Hopefully, we see this concept out of the R&D department on onto the road in the near future.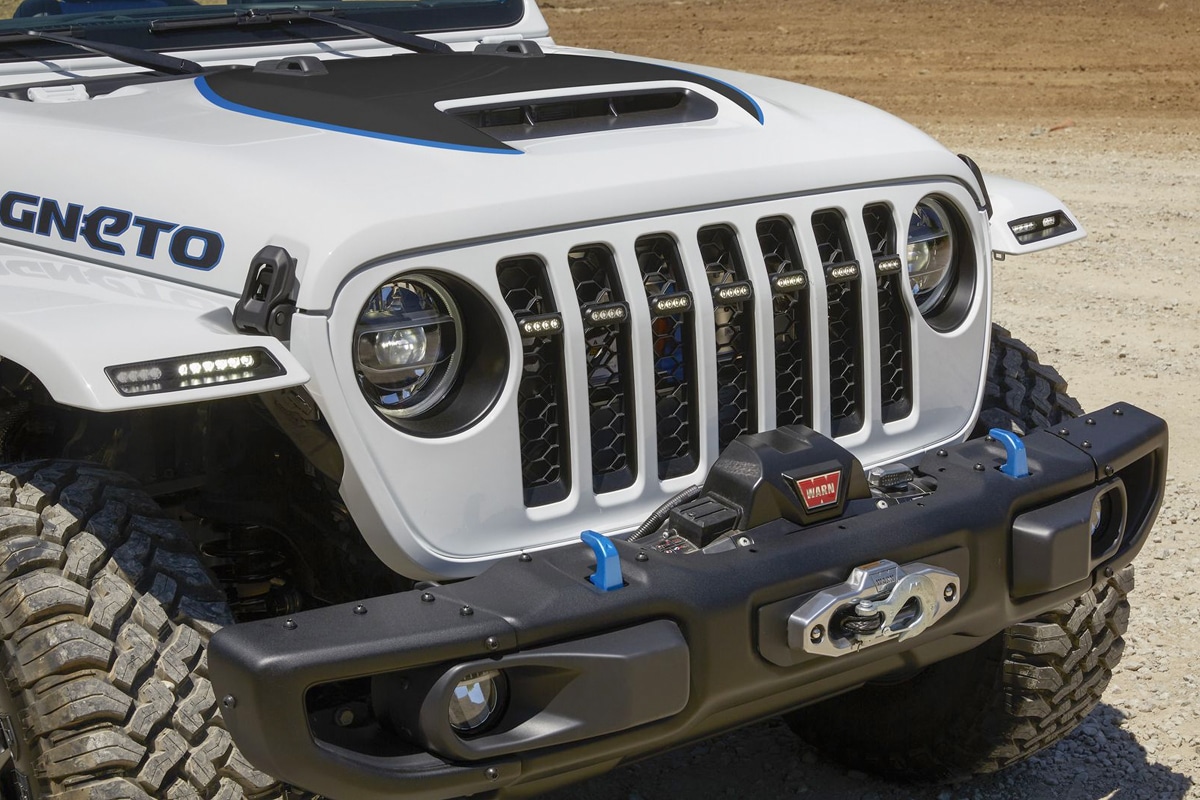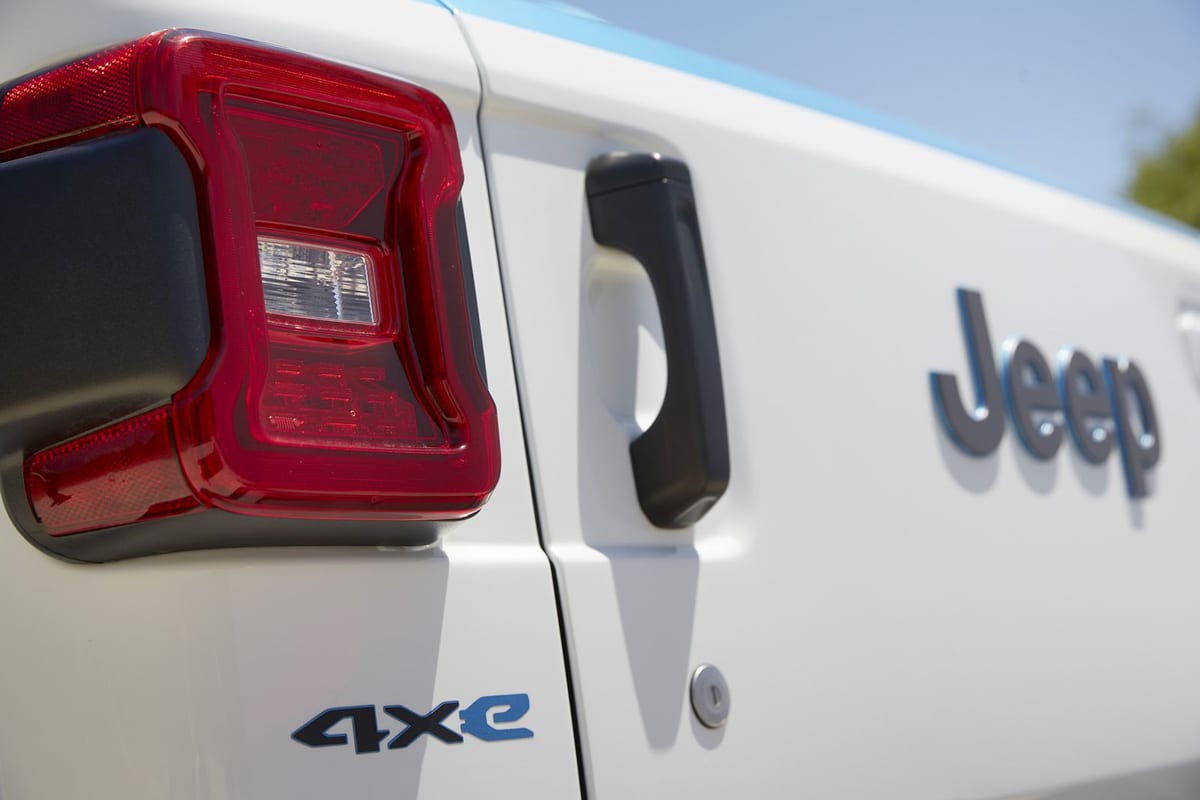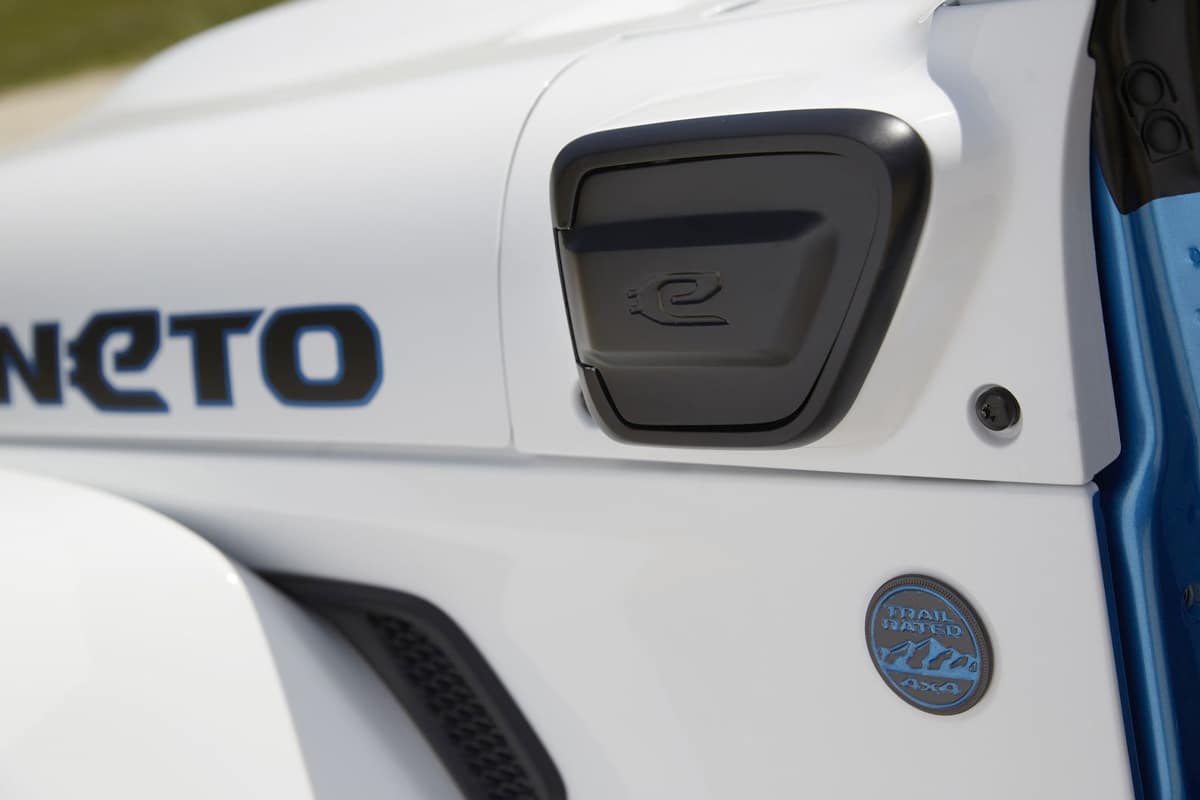 You'll also like:
Iconic Porsche 911 Restorer Singer is Coming to Australia
Overfinch Heritage Field Edition is a $500k Range Rover With All the Trimmings
Jeep Answers Prayers with V8 Wrangler Rubicon 392 Concept