Jeep's Wrangler 4Xe is Good for the Environment it Explores
Let's clear this up right from the start. The name of Jeep's new addition to its Wrangler SUV powertrain lineup isn't pronounced "4 X E;" rather, it's said "four by E." That may seem like a meaningless distinction, but considering that this is a gasoline-electric hybrid, the difference is important.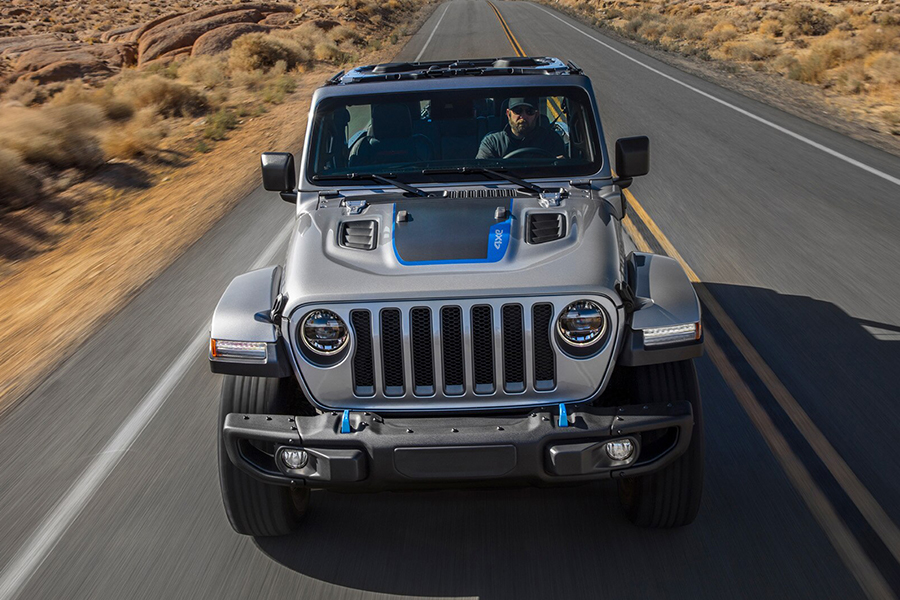 The Jeep Wrangler 4Xe will be available in 2021. This new powertrain features a turbocharged 2.0-liter engine combined with two electric motors. The first of those motors is a 44 horsepower starter-generator located in the engine bay that Jeep refers to as "eTorque." The other electric motor pumps out 134 horsepower and is integrated with the eight-speed automatic transmission. The combined output for this hybrid powertrain peaks at 375 horsepower—that's 90 more horsepower than the Wrangler's next most powerful engine. And it's not just horsepower that there's more of. Torque goes up 28 lb-ft for a total of 470 lb-ft. The 4Xe comes with a 17-kWh lithium-ion battery pack that is located under the rear seats. Fully charged, the 4Xe can get up to 25 miles of all-electric driving. Add in the gas engine, and you'll get 50 miles per gallon. It does take a while to get a full charge—around 12 hours using a standard 110-volt charging cable. With a 240-volt Level 2 charger, the charging time drops to about two hours.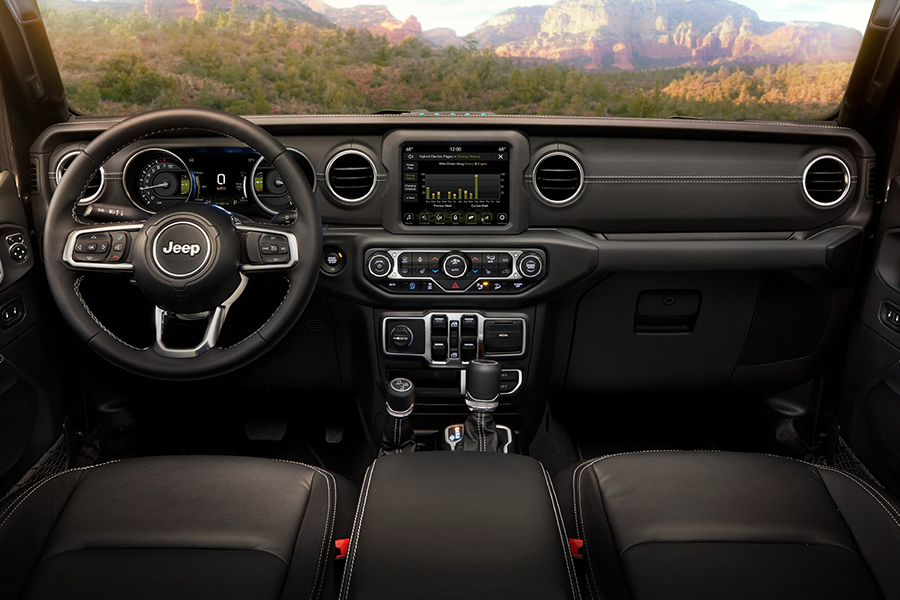 As far as looks go, the 4Xe looks much the same as any other Wrangler. The exterior has the cowl-mounted charge port and some model-specific badging as well as some Electric Blue trim, but that's about it. Inside, there's plenty of Electric Blue stitching as well as a charging indicator mounted in the dashboard. The gauge cluster is specific to the 4Xe as are the infotainment system menus. You do get three drive modes to choose from—Hybrid, Electric, and eSave.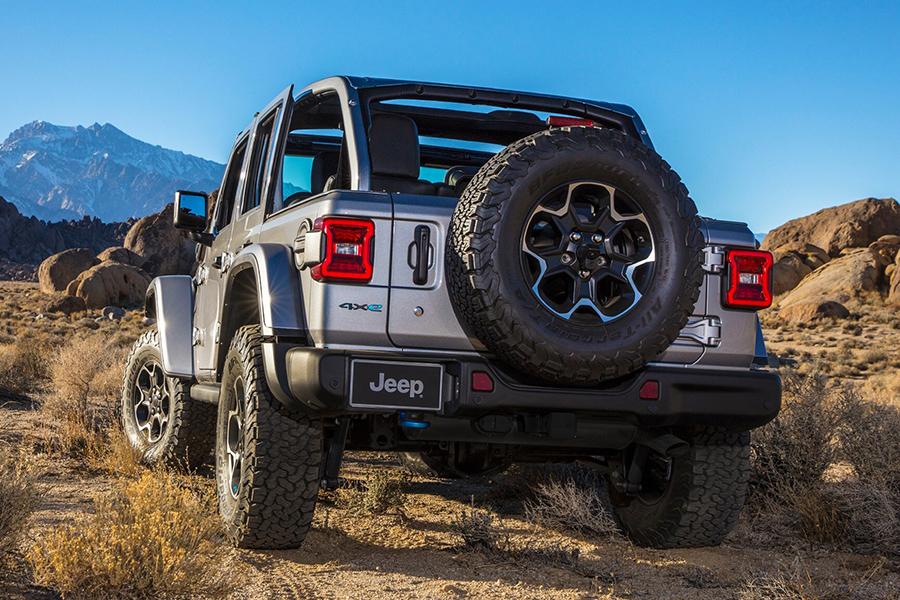 Being a Jeep, the 4Xe is meant for going offroad and features 10.8 inches of ground clearance and has the ability to ford up to 30 inches of water. The 4Xe has four-wheel-drive standard with a two-speed transfer case and Dana axles. Jeep hasn't shared much in terms of pricing, but you can probably plan on it being priced somewhere above $40,000.