Mini's New Plug-In Hybrid Countryman Isn't the Car of the Future, and That's a Good Thing
It's a funny old thing buying a practical car these days. On one hand, we feel the environmental pressures of trying to purchase a vehicle that was made from organic mushrooms, runs on sunlight and becomes compostable days after we've finished with it. On the other hand, as soon as we realise this vehicle doesn't exist, we throw our hands in the air and just buy whatever big shiny thing which grabs our attention, disregarding our original environmental concerns completely. This type of extremism isn't unique to cars, but it's becoming consequentially destructive in much of the dialogue surrounding sustainable transport these days. As the saying goes "The best is the enemy of the good".
But while sustainability is the end goal through all aspects of our lives, it's important not to slam people while they start turning the dials in that direction. There are plenty of low emission vehicles on the market that takes the guesswork out of environmentally conscious transport, but fewer do it as fun and effectively as Mini. Built on the successful Countryman platform, the new Plug-In Hybrid (or PHEV in market-speak) from Mini packs some impressive numbers as a pragmatic " all-rounder ", but we thought a drive around Melbourne would determine just how usable the new drivetrain really is.
You'll also like:
Porsche, Bugatti and Rimac Team Up for All-New Hypercar Company
The Mini Moke is Coming Back To Australia
INTERVIEW: Mini Head of Design Oliver Heilmer on Polarising with a Purpose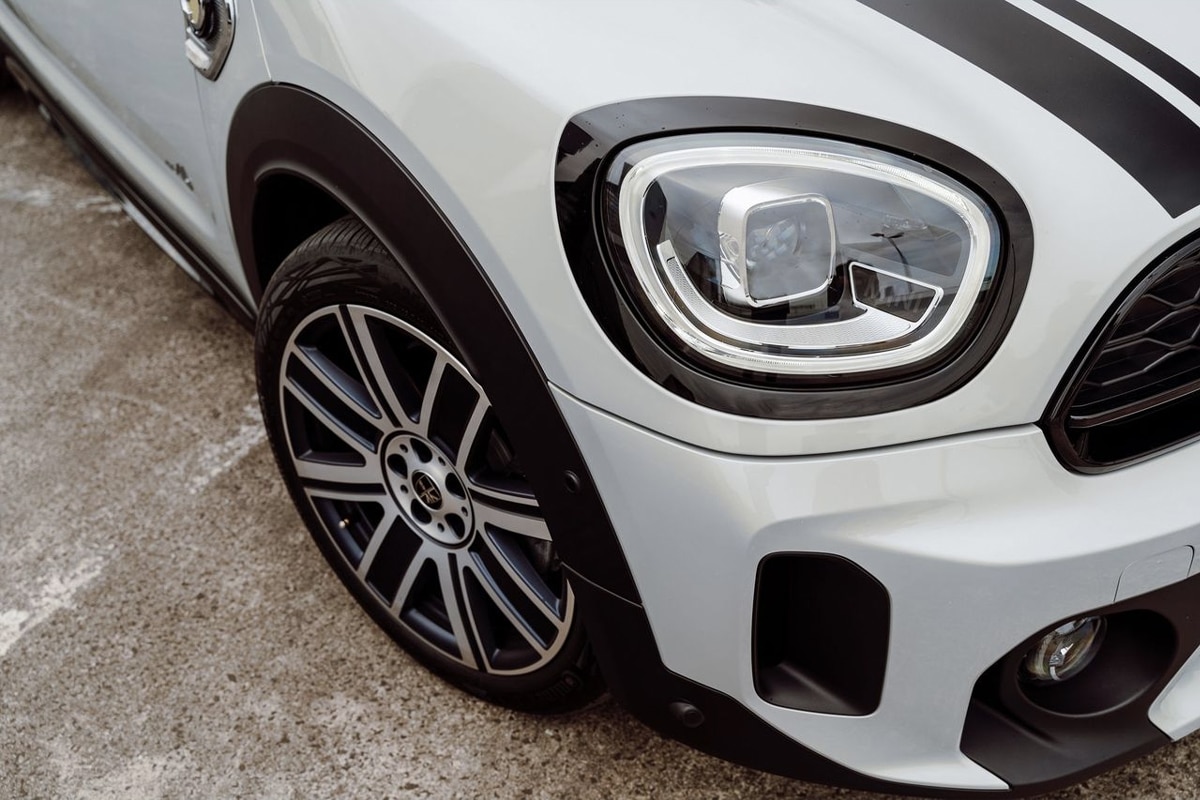 Design
At first glimpse, there isn't a lot to knock your socks off. The silhouette is classic Countryman, the details are meticulously Mini and there's that familiar feeling of "refined fun" throughout the exterior. But if you dig a little deeper, there are some neat features scattered about. Synonymous with the trend for most modern cars, the front grill has become larger and more aggressive with a yellow "S" popping playfully off the black mesh. A revised headlight design alludes to a slightly more serious demeanour than its little sibling, but never strays too far from Mini's design language.
Out the back you have the union jack taillights carried over from the new models, and whilst admittedly we first found them a little kitsch, we now appreciate their playfulness. There's a couple of yellow "socket" logos, one which reveals an illuminated charge plug upfront, the other on the tailgate just letting people know you have a PHEV. Overall you still have a very handsome exterior, anchored by that timeless two-tone paint, and some hard-wearing trim around the wheel arches.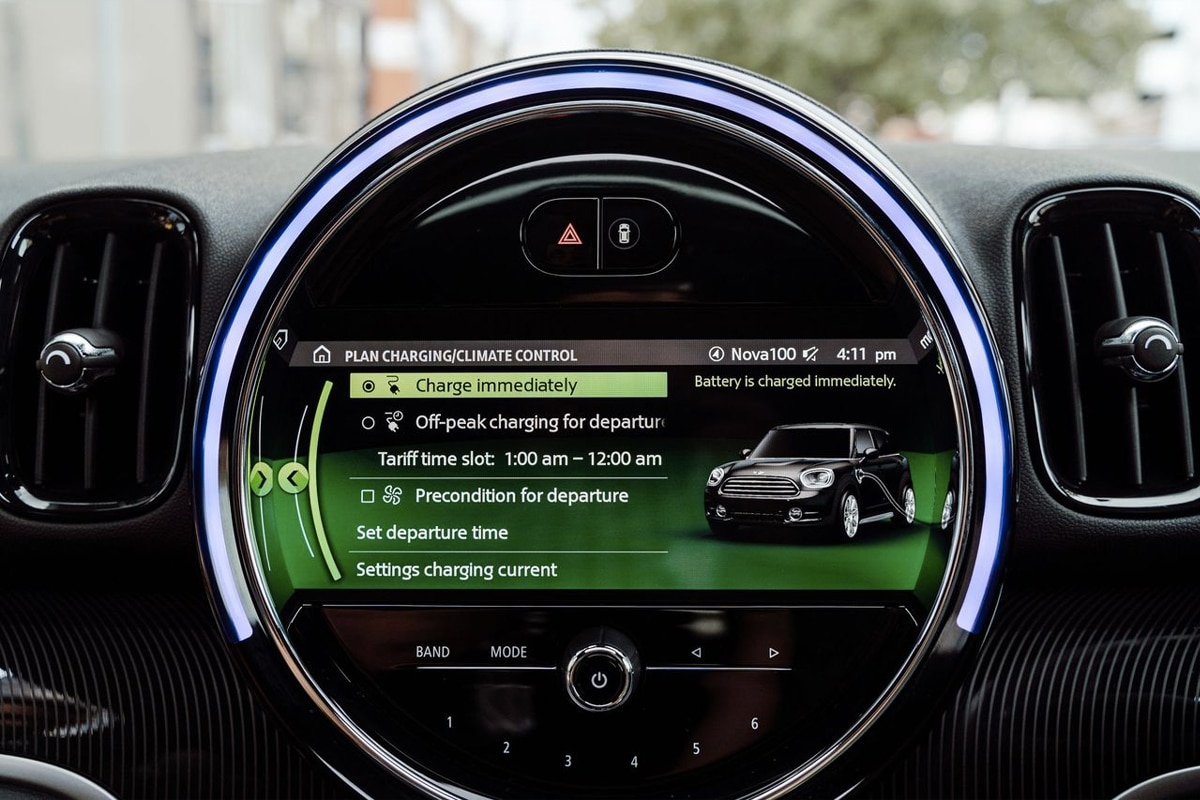 Interior & Features
Inside the cabin, you get a theme that blends recreation, luxury, and utility. Dark leathers and plastics are consistently good quality throughout the interior and provide a dark canvas for highlights such as the 8.8" touchscreen display. Switchgear is familiarly Mini, with chrome details presenting a little analogue throwback in a very digital cockpit. But surprisingly, the most notable feature from inside the Countryman is the space. Even with the three rear seats upright, a boot space of 450 litres is very generous for a car this size, but fold these seats down, and you'll be rewarded with 1275 litres of hobby-filling potential.
Of course, you can fold the rears in a 40:20:40 split configuration if you don't want to go the full monty, but having 1275 litres of accessible storage on tap is something many larger SUV's can rarely manage. At 190cm, head and legroom were ample for me in all seats, and while it would be a comfortable 4-seater on a road trip, I'd recommend limiting a full-house of 5 to shorter journeys.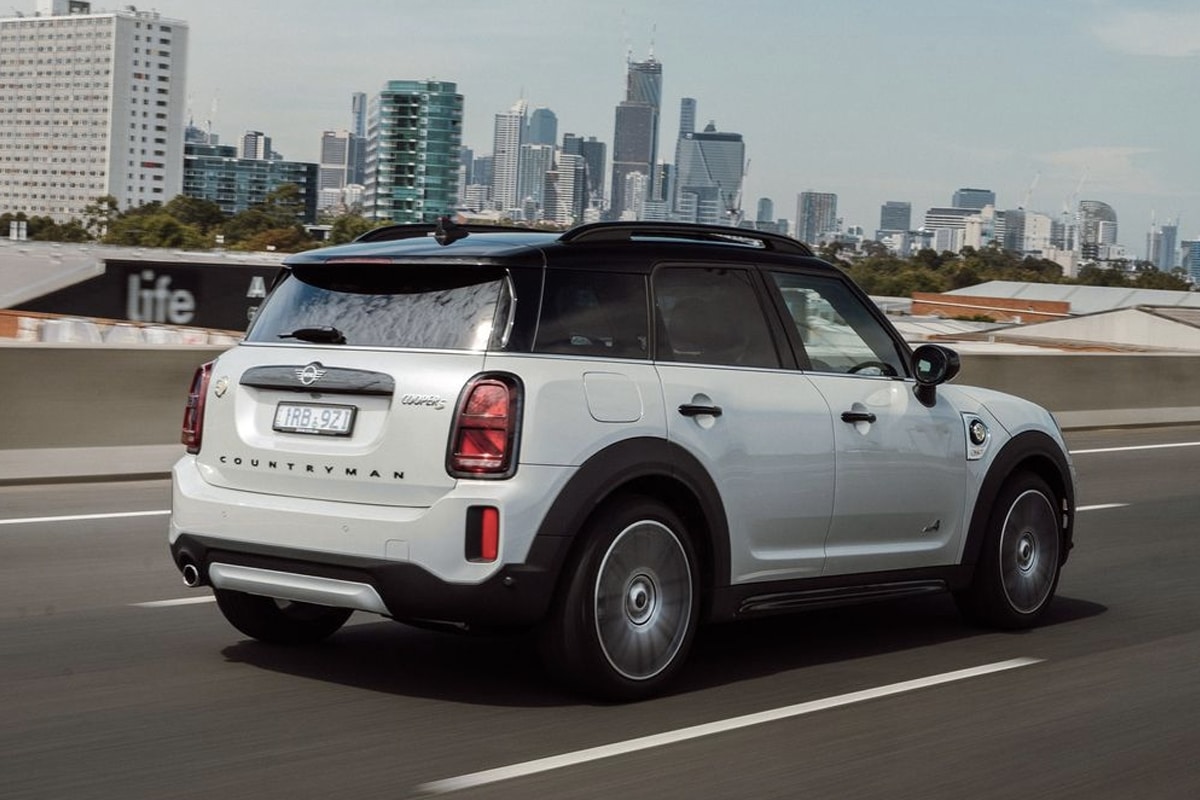 Performance
But for all of Mini's alluring design details, it was that drivetrain we were keen to sink our teeth in to. Powering the front wheels is the same 1.5-litre turbocharged 3 cylinder found in the BMW i8 sports car, with the electric motors powering the rear. The combined drivetrains deliver 165 kilowatts and 285 newton-metres of torque, and in a package weighing just 1365kg (which isn't too bad for a modern car with batteries onboard), performance is admirable. 0-100km/h is covered in 6.8 seconds, and accelerating off traffic lights is deceptively pacey.
There isn't much "theatre" with this drivetrain, but it's exceptionally smooth in transition and exquisitely fit for purpose. You can of course opt for electric-only, but your range is limited to 61 and kilometres, so it's more future-proofing for designated electric zones, rather than it being something you would utilise daily. Fuel economy is a measly 2.4l/100km, translating to a combined range of 498km, and if you're someone that likes tracking your CO2 emissions, 54g/km should let you rest easy.
Darting around the city was sharper than expected, with a fairly direct steering rack, and while the chassis isn't quite the ' go-kart ' handling of a John Cooper Works, there is a nostalgic firmness to the front end that invites you to have a little push from time to time. The grip is ample thanks to the all-wheel-drive system with some sophisticated torque-vectoring denying any anticipatory torque steer.
For a car that's going to be more about ' the practical ' than ' the parabolica ', we don't think anyone could have too many gripes about the liveliness of the package. But for those with a penchant for the pragmatic, the standard adaptive cruise control is a very welcome sidekick for the daily commute.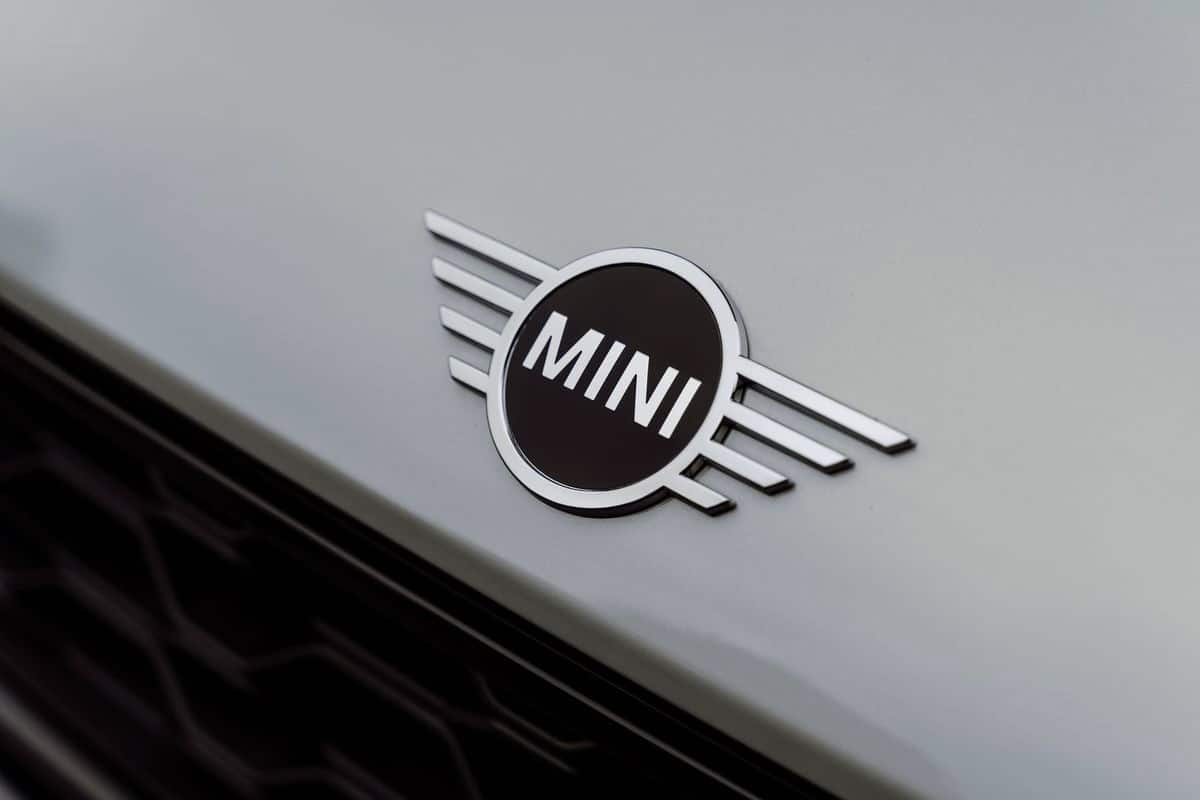 Final Thoughts
While the all-electric Mini is a great little car for the coming years, the plug-in hybrid Countryman is the solution for Australian buyers right now. It has an impressive drivetrain that utilises existing infrastructure, up to 1,275 Litres of cargo space, a low centre of gravity, fantastic fuel economy, few emissions, and an overall package you're excited to interact with. It makes the majority of the SUV segment look redundant and while there's still a little hesitation around hybrid powertrains in general, the BMW system inside the Countryman is tried and tested.
Of course, if purely offsetting your emissions is your target, then not-for-profits like https://www.greenfleet.com.au and https://www.coolearth.org are far more pragmatic than your transportation choices, but if you're in a position to do both, then we'd give the PHEV Mini Countryman some serious attention.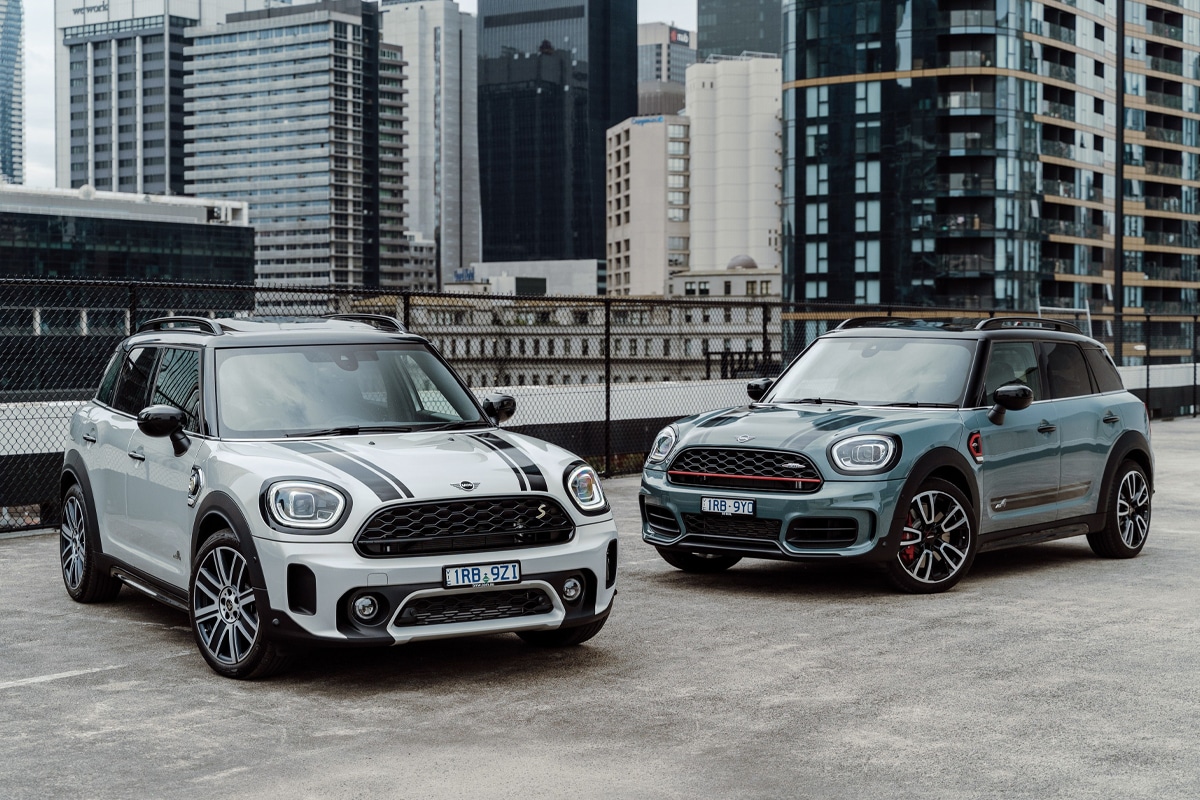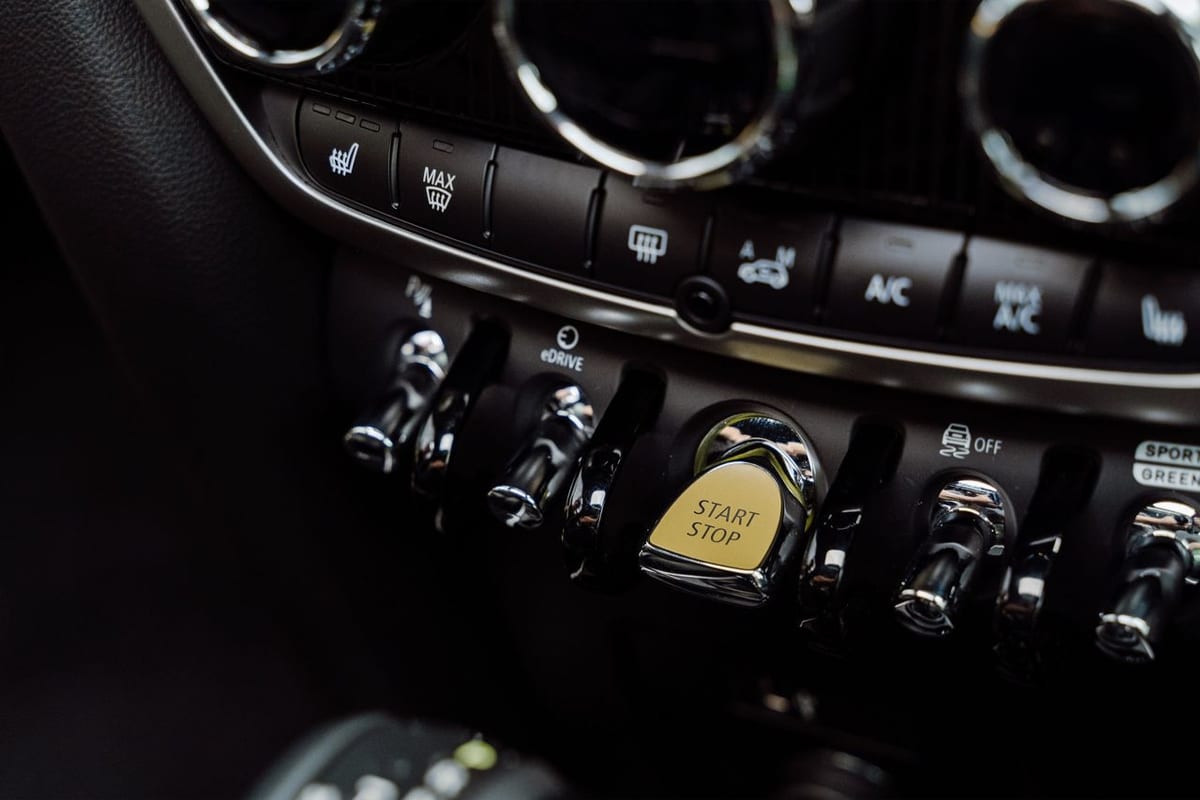 You'll also like:
F1 Champion Sebastian Vettel Sells Ferrari Collection in Just 72 Hours
The Mini Moke is Coming Back To Australia
INTERVIEW: Mini Head of Design Oliver Heilmer on Polarising with a Purpose