Mini Teams Up With Harman Kardon for Sidewalk Sounds
Picture this. It's 28 degrees out, you're driving your brand new convertible MINI with the top down. The beach is calling. You've got one hand on the wheel and the other turning up the volume so that you can sing along to the chorus of Dua Lipa's 'Don't Start Now'. Life's good.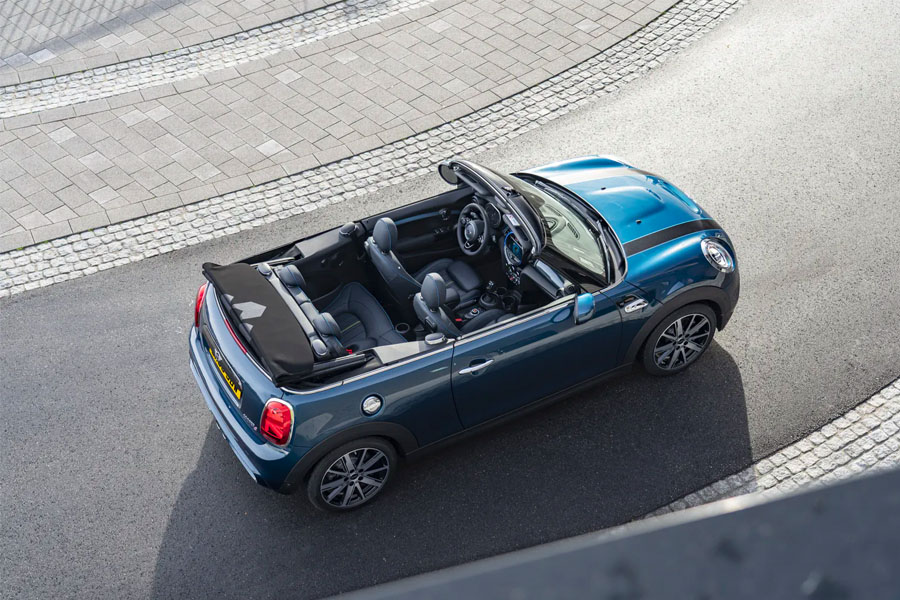 If you're on the hunt for a new whip, you really can't go past the MINI Cooper S convertible. It's a classic. Small, zippy and an absolute head turner. It could very well be our unofficial car of the summer. Well improving on an already spectacular car, MINI Australia just announced that they were teaming up with the boffins over at Harman Kardon to turn the volume up to 11 in a limited edition MINI Sidewalk Edition. Available to drive away now for $55,800, the MINI Sidewalk Edition still rocks the gutsy 2.0-litre TwinPower Turbo 4-cylinder engine and is based exclusively on the Cooper S Convertible in Australia but boasts a redesigned premium audio ecosystem from Harman Kardon.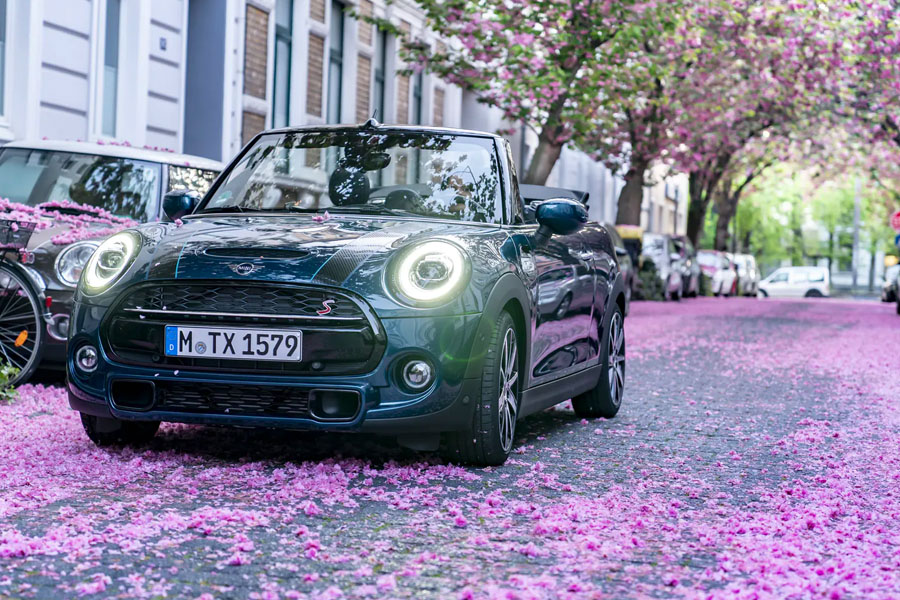 But the MINI Sidewalk Edition doesn't just sound good, it looks good too. With a unique Laguna Blue colour, the special edition paintwork will make the MINI Sidewalk Edition stand out from the crowd in the beach car park. If that's not your cup of tea, the car can also be specified in White Silver or Midnight Black finishes. You'll get unique Sidewalk Edition stripes featuring arrow graphics adorned on the bonnet and flanked by edition badging. If this wasn't enough you'll also notice the exclusive and very sexy 17-inch 'Scissor' light alloys. As with all of MINI's cars you can take the customisation to another level with MINI Yours. The sky is literally the limit.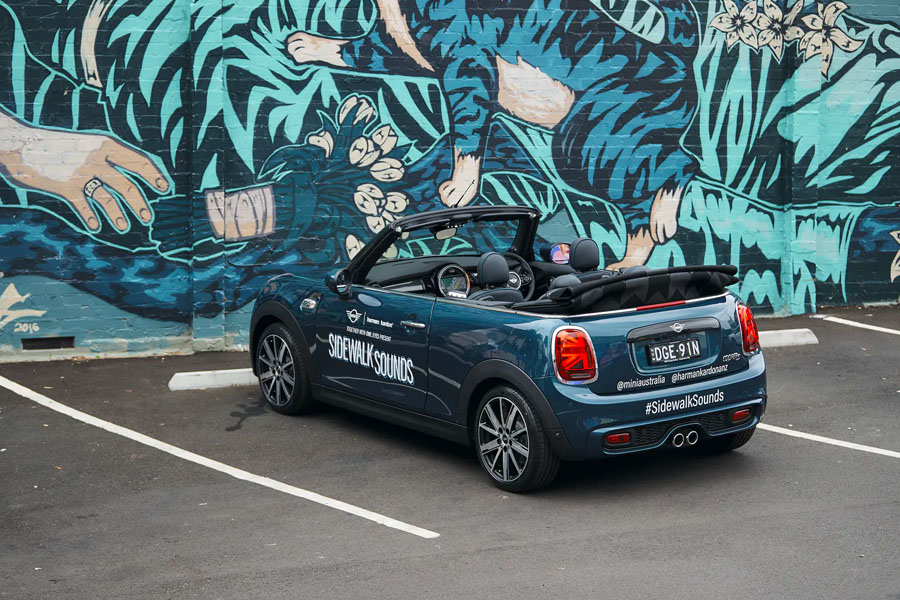 To launch the new MINI Sidewalk Edition, Harman Kardon and Mini brought the genre-blending artist Owl Eyes to create Sidewalk Sounds, a much-needed response to the live music drought. Sidewalk Sounds will see artist Owl Eyes driving a MINI Sidewalk Edition around Sydney with Harman Kardon sound equipment, bringing live music to city-fringe areas like Bondi Beach and Surry Hills in a top-down travelling party. Keep your eyes peeled.