Buck Up – Rare 1969 Ford Bronco U14 Half Cab to Be Auctioned
The Ford Bronco Half Cab, officially named the Bronco Sport Utility Pickup, is an extremely rare find that is popular with collectors. Most Bronco buyers at the time preferred the wagon body style versus the Half Cab as the wagon was more practical. So, there were only a little over 2,000 made in 1969. However, the Half Cab has become a favourite of classic car enthusiasts for its unique look and design.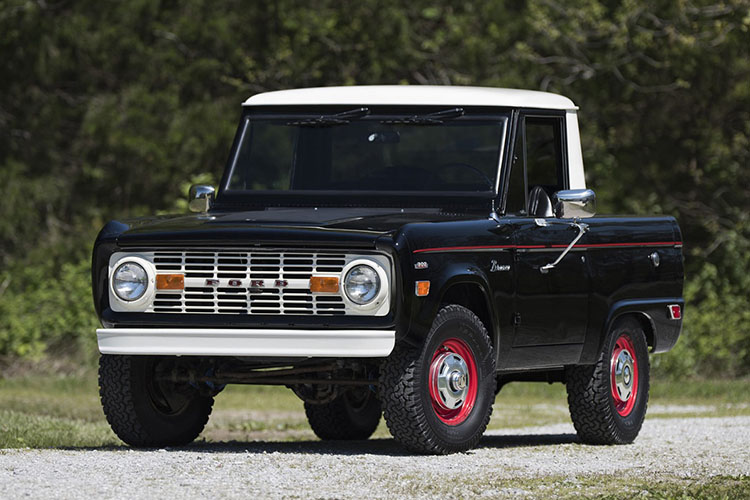 A rare 1969 Bronco Half Cab is set to be auctioned off at Mecum auctions taking place in Denver soon. This truck is very rare due to its unique colour scheme and paint job. It features the Code-A- Raven black colour combination. There were only 42 Bronco Half Cabs made in 1969 that had this colour combination.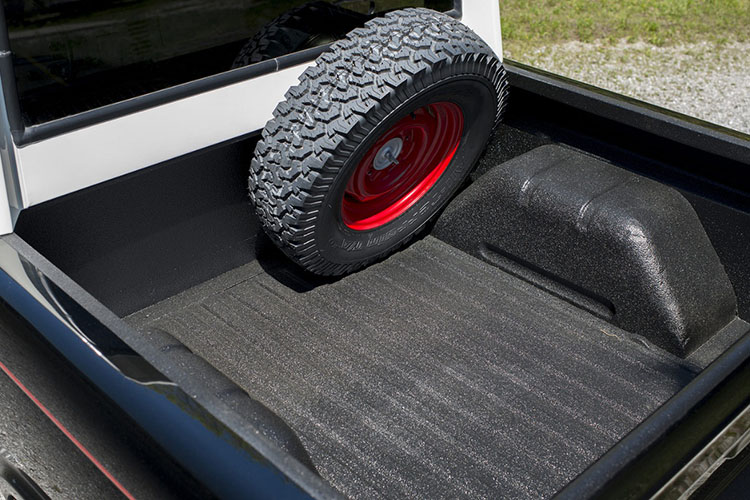 The 1969 Bronco Half Cab up for auction features white painted accents on the bumpers, top and grille. It has red painted wheels with pinstripes. It features electric wipers. The front and quarter panels are original and haven't been cut or altered in any way.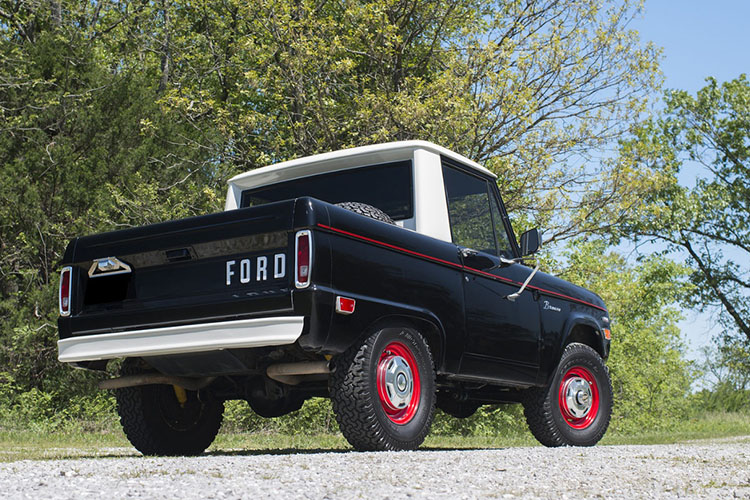 This particular truck was refinished in 2008. It features an updated 302 cubic-inch rebuilt V8. The engine is matched with a three-speed transmission with custom Bronco shift knobs. Several updates were added to this truck to bring it into the modern era, such as a new radio with iPod connectivity, USB and Bluetooth. There is also a spray-in bed liner, a new floor shift conversion by James Duff and a sporty Mustang Pony interior. Other features include Warn locking hubs, a dual exhaust and a full-size spare in the bed.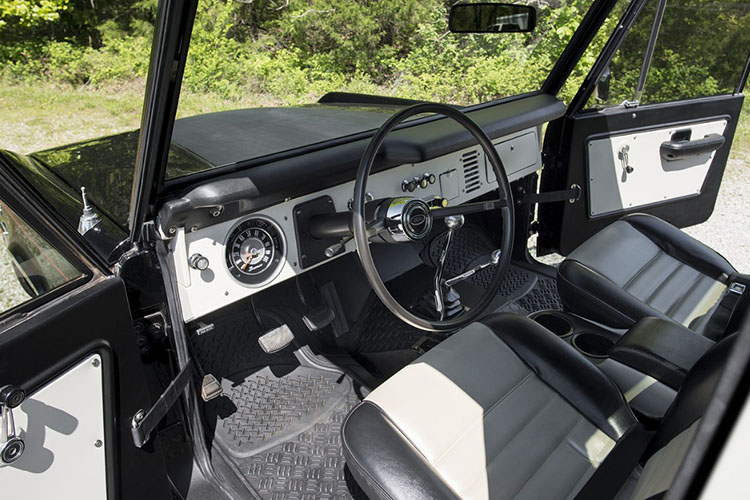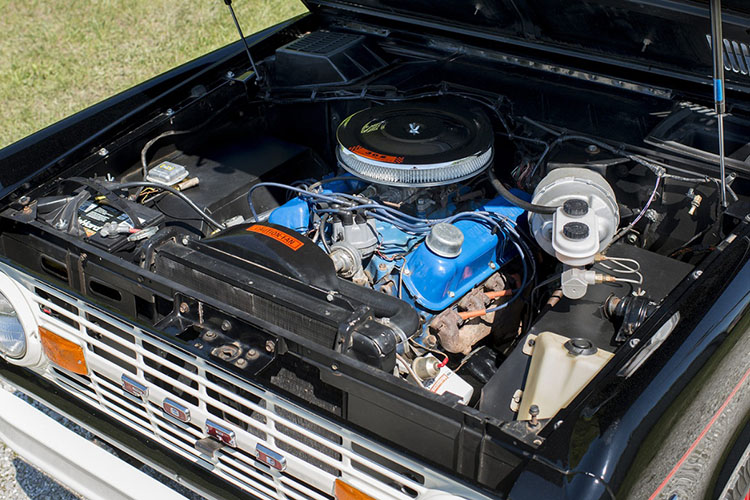 Have you subscribed to Man of Many? You can also follow us on Facebook, Twitter, Instagram, and YouTube.