Rolls Royce Cullinan Replica Comes with All the Bells and Whistles
So, a Rolls Royce is in your future, but you don't have the garage space to house it properly. What do you do? Fortunately, the luxury carmaker has you covered. You can purchase a scale replica of the Rolls Royce Cullinan SUV. At 1:8 scale, you won't have to worry about storage space. It may not be full size, but it does come with all the bells and whistles.
You'll also like:
LEGO Ideas Presents Tesla Cybertruck Model
Build Dom's Dodge Charger From Fast & Furious With LEGO Technic
LEGO Technic Lamborghini Sián is 3,696 Pieces of Power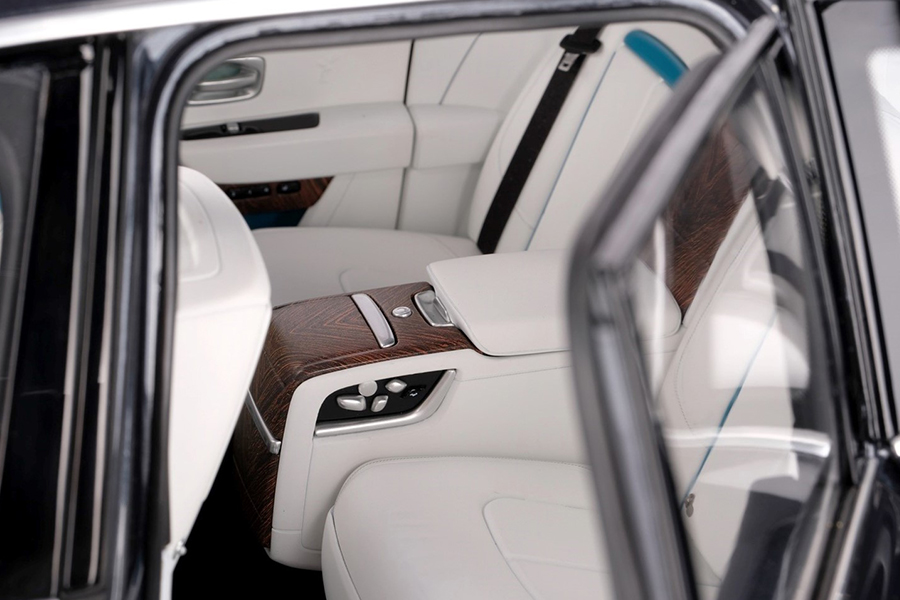 A model done in 1:8 scale means that for every 1 unit of measurement for the model, the original would have 8 units. As an example, if your model is 4 inches long, then the original would be 32 inches long. In the case of the Cullinan, the original measures 210 inches in length, making the model 26.25 inches long. That's a lot of room to recreate the SUV, making sure to include all the detail you might want. And there is plenty of detail. The model is made of over 1,200 individual pieces, and it takes up to 450 hours to assemble it. That's just about half the time that it takes to build a regular Cullinan.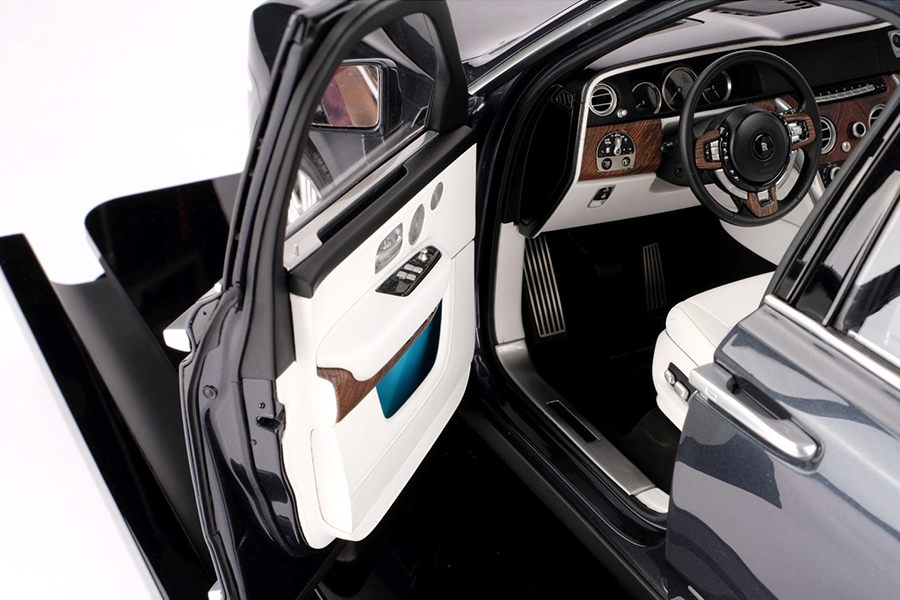 Just like with the original, you can choose from around 40,000 exterior paint finishes for your model. Once the colour is chosen, the coach line is applied by hand with a fine brush. The model comes with a miniaturized version of the Cullinan's 6.75-litre, twin-turbocharged V12 engine. It also has working exterior lights. The doors open and close, and you have access to the luggage compartment. Inside, the interior is done with wood finishing and embroidered headrests. The seats even have piping and stitching, and the tires bear the same tread pattern.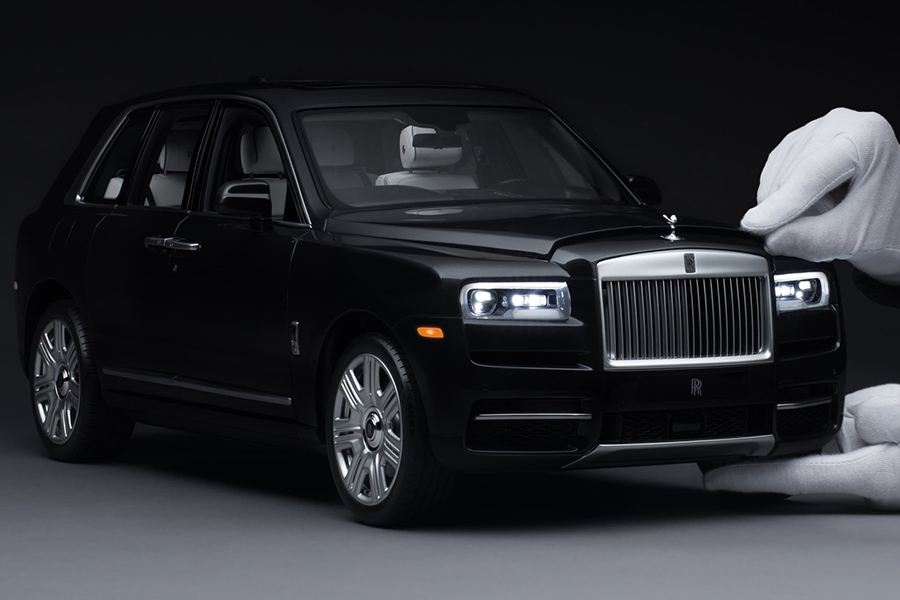 Speaking of storage, the model comes in a display case that measures one meter in length. And you'll want that storage case. The model costs an impressive USD$27,000—that price is about 1:11 scale of the original's USD$330,000 price tag.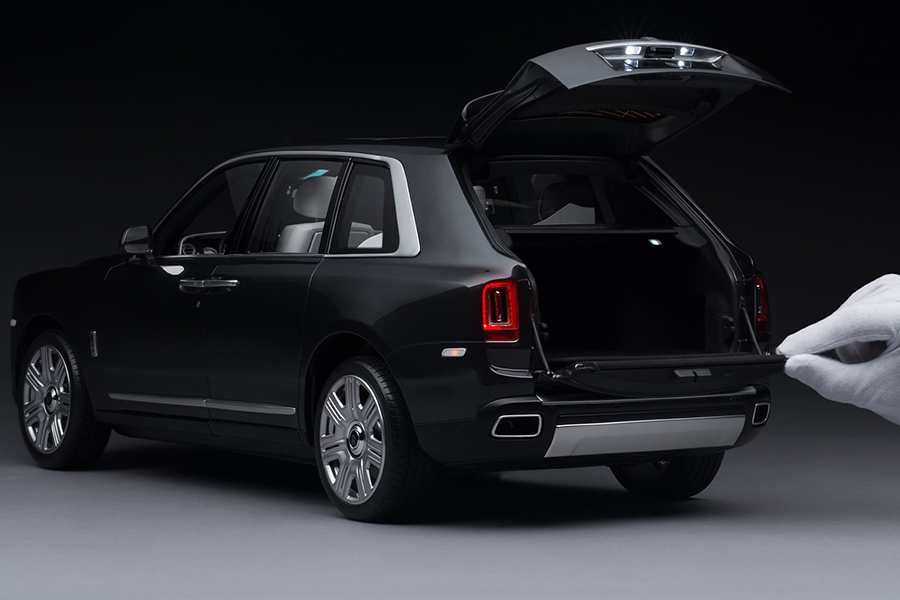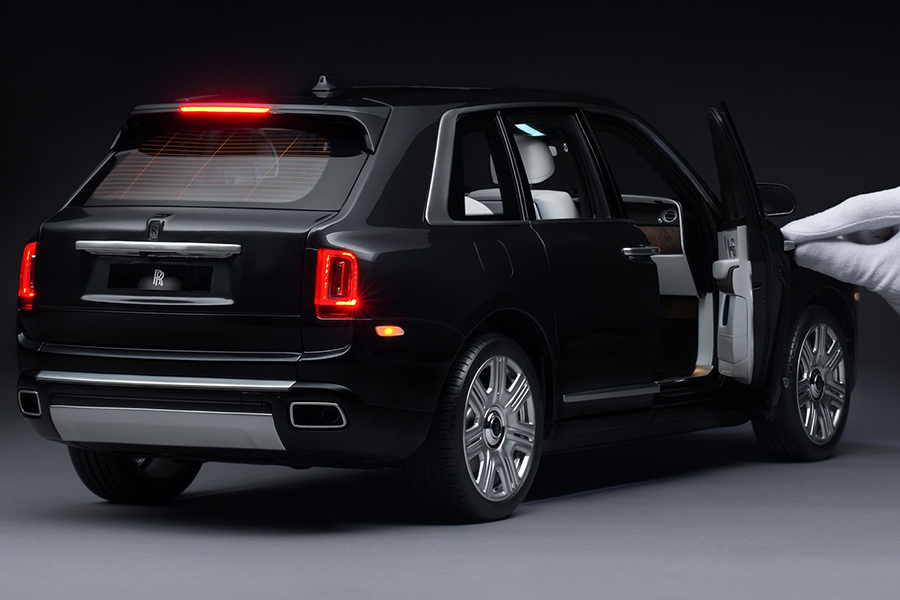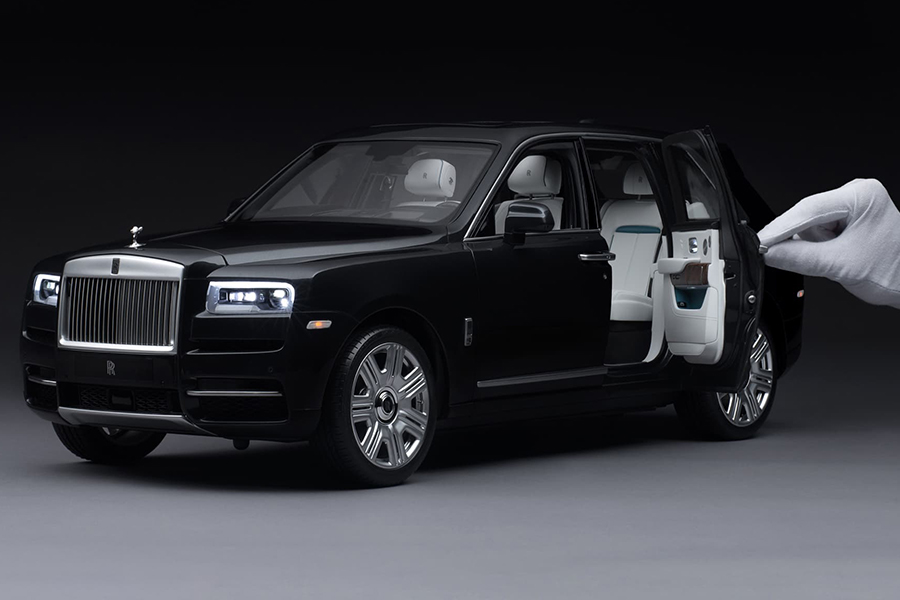 You'll also like:
LEGO Ideas Presents Tesla Cybertruck Model
Build Dom's Dodge Charger From Fast & Furious With LEGO Technic
LEGO Technic Lamborghini Sián is 3,696 Pieces of Power